The Best Drops of Watches and Wonders: Day 2
The best new timepieces from Ulysse Nardin, Purnell, Arnold & Son and Carl F Bucherer.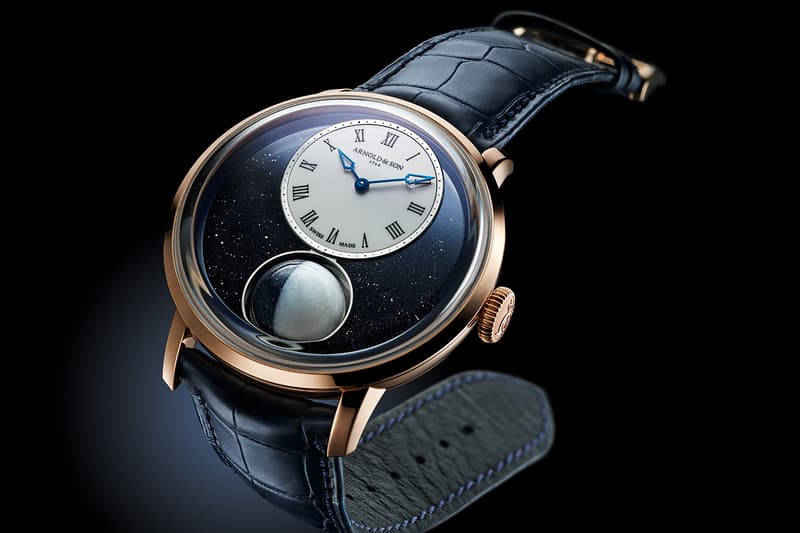 The second day of 2021's week-long Watches and Wonders trade show continued to illustrate that even in a centuries-old field like watchmaking, there's still plenty of space to innovate and entertain.
HYPEBEAST has already delved into Vacheron Constantin's sporty new Overseas models and explored Zenith's rainbow-themed Spectrum capsule collection.
IWC revealed a glimpse of the future by reimagining its Big Pilot with an advanced anti-shock system capable of withstanding 30,000 Gs while Roger Dubuis made its diamonds glow in the dark.
Here are the other timepieces from Watches and Wonders Day 2.
Ulysse Nardin UFO
While it might look like a $41,100 USD Weeble, this Ulysse Nardin clock rolls around the heavy tungsten weight in its aluminium base to mimic the roll of the ocean waves, reflecting the Swiss brand's origins as a renowned maker of Marine Chronometers and ship's clocks. With a one-year power reserve courtesy of six barrels and three dials capable of displaying three separate timezones it also makes for an unrivalled executive toy. Just 75 are being made.
Arnold & Son Luna Magna
Arnold & Son displays some real elegance with its 44mm 18k red gold Luna Magna, which features the largest three dimensional moon fitted into a watch. The 12mm white marble and aventurine glass moon rotates about its center, accurately indicating the quarters of the moon. The marble depicts the illuminated area of the moon while the Aventurine does a convincing job of representing the night sky. The Swiss manufacturer will produce 28 pieces, priced at CHF 43,900 ($47,500 USD).
Purnell Escape II Absolute Sapphire
Tourbillon-only Swiss brand Purnell has produced the world's first double triple-axis tourbillon in a sapphire crystal case. The 48mm Absolute Sapphire also uses sapphire crystal for its movement bridges and dial completing the transparent aesthetic. The arms of its twin titanium triple-axis tourbillons (or Spherions) with 152 diamonds each. Just a single piece will be made with a $1million USD price tag.
Carl F Bucherer Manero Minute Repeater Symphony
Not only is this modern minute repeater the most ambitious watch Carl F Bucherer has ever created, but it also expands upon the brand's signature approach to peripheral mechanisms. The MR3000 automatic movement is wound using a complex peripheral rotor, features a peripherally mounted tourbillon that appears to float at the 12 o'clock position and uses a peripherally mounted regulator that controls the pace of the watch's chimes. Just 88 pieces will be made with price available on request.
In other watch news, Oris has dropped a 'cotton candy' series of 38mm bronze divers.