StockX Valuation Jumps to $3.8 Billion USD After Latest Cash Injection
The company said it raised $255 million USD.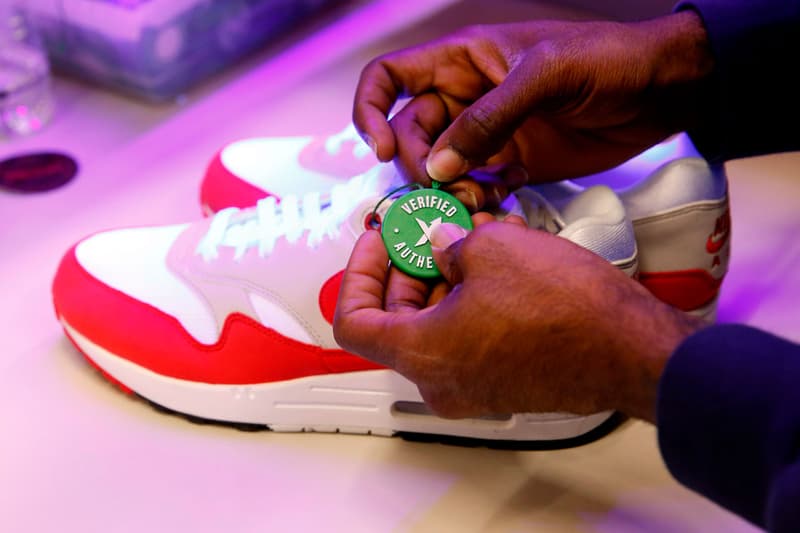 Sneaker marketplace StockX announced on Thursday that its valuation has jumped to $3.8 billion USD after a successful new round of funding.
In a press release, the company said it was selling $60 million USD of new stock and was allowing its employees to sell $195 million USD of their own shares to investors — raising a total of $255 million USD.
StockX CEO Scott Cutler said in the press release that the 35 percent rise in valuation represents continued excitement for the brand. "Fundamental shifts in both consumer buying and investing behavior provide an immense growth opportunity for StockX, which has long lived at the intersection of consumer goods and tradable assets." Investment group Altimer Capital led the fundraising alongside the firm Dragoneer. 
The latest cash injection follows an impressive Series E funding round in December, which saw the Detroit-based company raise $275 million USD. A source told Reuters on Thursday that the online retailer is expected to soon start preparing for an IPO.
StockX was founded in 2016 and is a popular online seller of sneakers, apparel, technology and collectibles It carries brands like Jordan, adidas and Nike and employs more than 1,000 people around the world.
Last year, the company faced a class action lawsuit over a data breach that exposed more than 6.8 million of its customers.