Ruslan Karablin Offers Up 'Eternally Bonded' Artwork As NFTs
The series was inspired by Biggie Smalls and Tupac Shakur.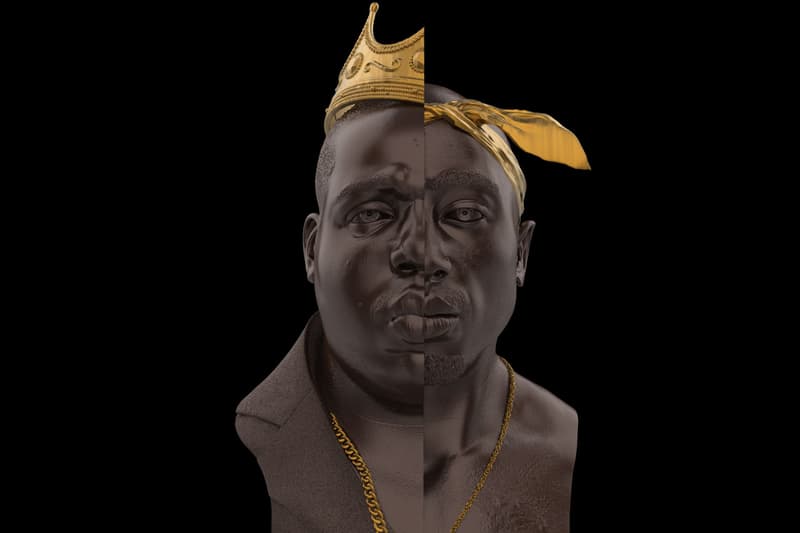 Contemporary artist and streetwear heavyweight Ruslan Karablin is releasing a series of two artworks titled Eternally Bonded as NFTs.
NFTs, or non-fungible tokens, have become a popular collector's items in recent months. HYPEBEAST wrote a comprehensive explainer on the buzzy blockchain asset last month.
Karablin's artwork was initially conceived in 2014 and features a hybrid bust of late rap superstars Biggie Smalls and Tupac Shakur. He explained that both rappers served as an inspiration to him through their attitudes and music, and their parallels as artists spawned the idea for the artwork.
The pieces will be available through NFT platform 5th Dimension at 8 a.m. EDT on April 9.
Karablin is well-known in the streetwear world for his label SSUR, which released the iconic 'COMME des FUCKDOWN' logos. The artist debuted his Eternally Bonded exhibition in Singapore in 2016 and previously spoke with HYPEBEAST about his artistic vision.