Ruslan Karablin Exhibits "Eternally Bonded" in Singapore & Discloses SSUR's Expansion to Moscow
"Thank you, Rocky."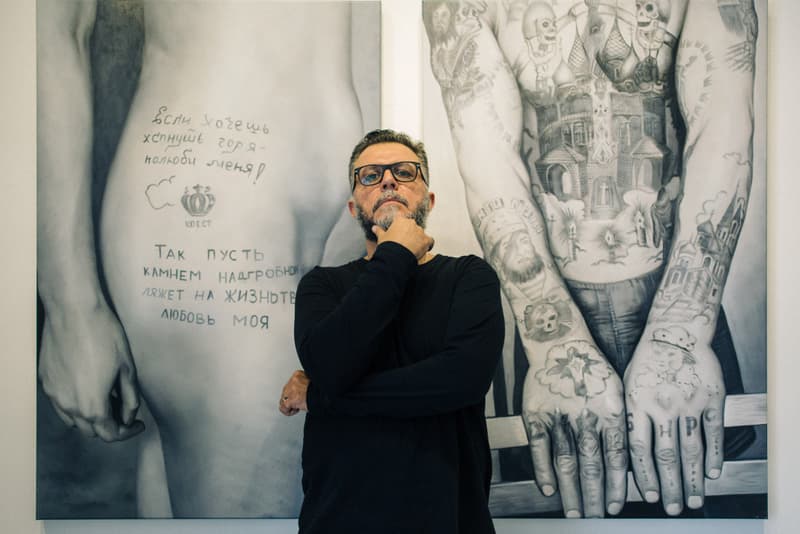 1 of 9
2 of 9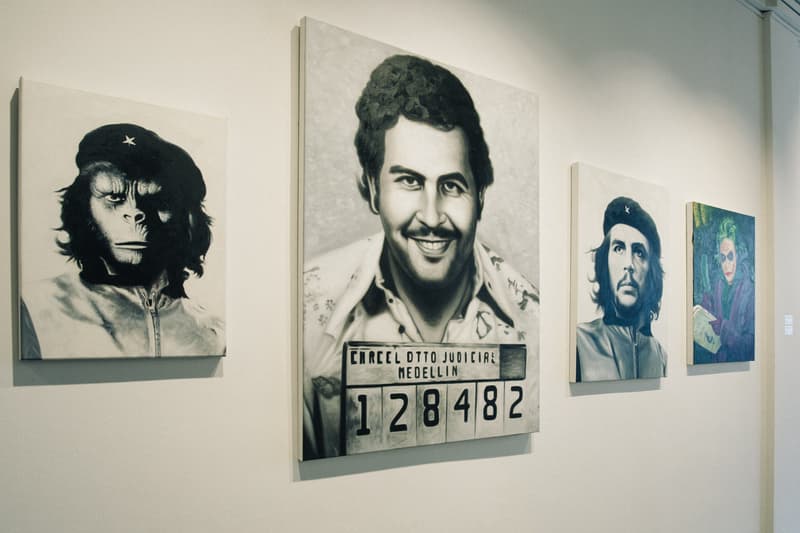 3 of 9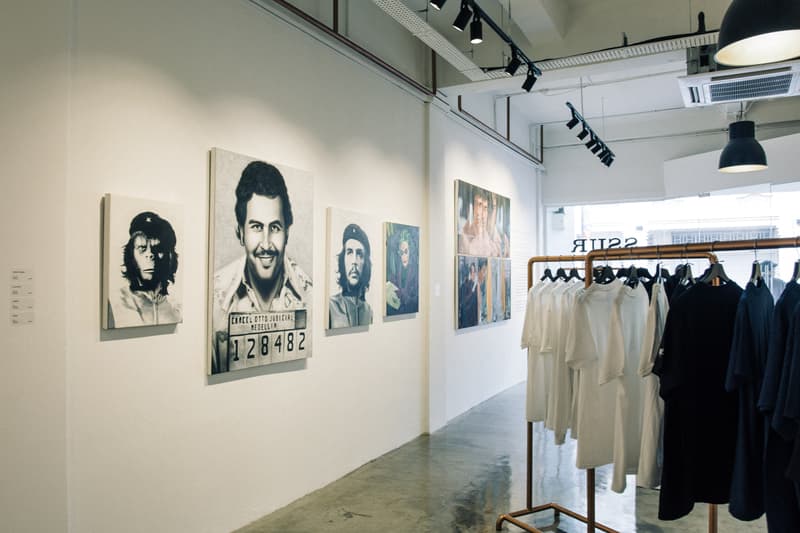 4 of 9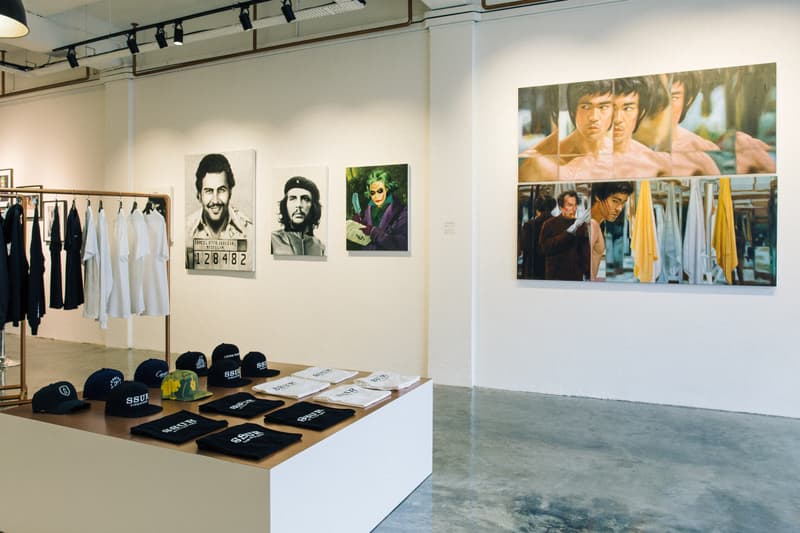 5 of 9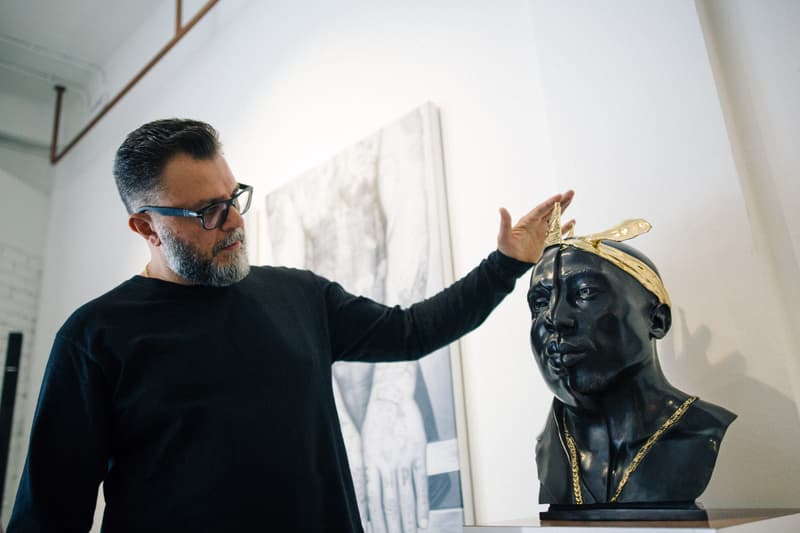 6 of 9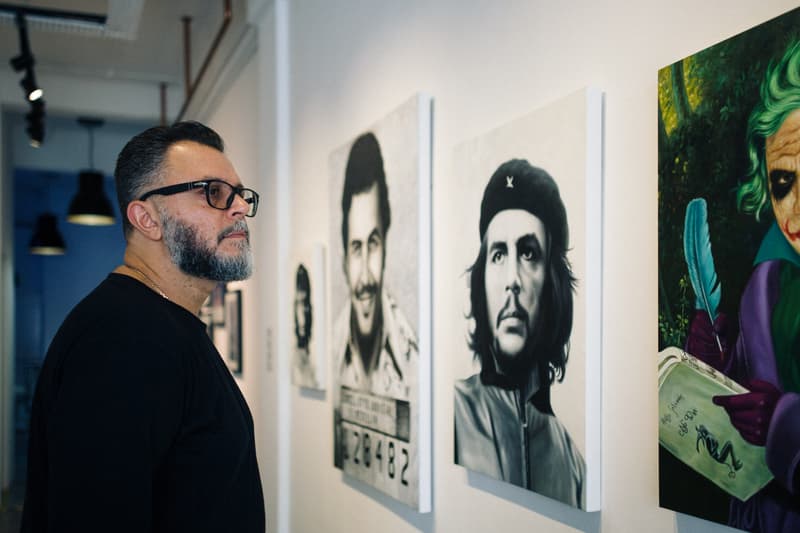 7 of 9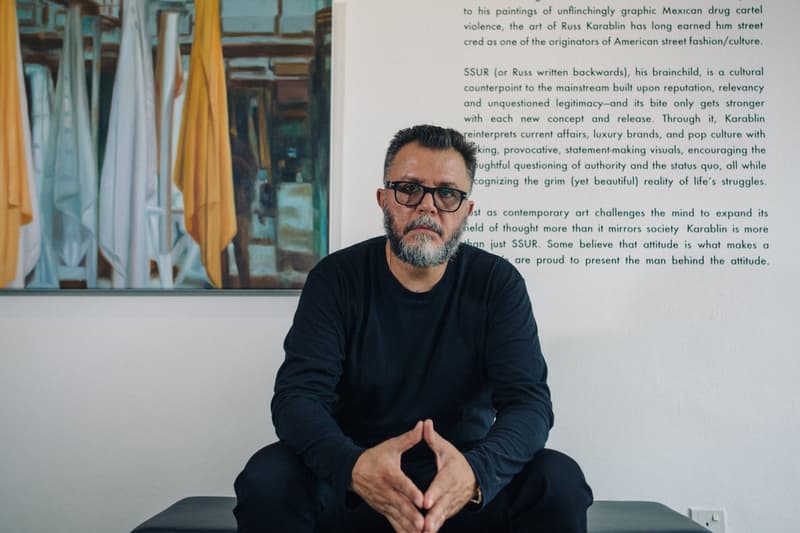 8 of 9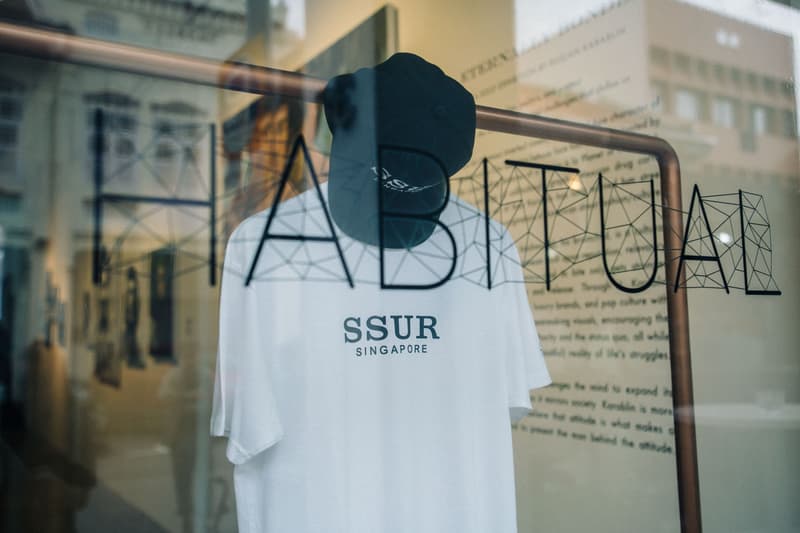 9 of 9
"The World Wide Web has brought the world a little closer together" says Ruslan Karablin, broodingly. Born in Soviet Ukraine and raised in Brooklyn, Karablin's brand SSUR has undergone a global expansion since its home-base shifted from New York, where Karablin first established a brick and mortar in 1990. Having now operated in LA for nearly seven years, Karablin has turned his gaze beyond the States with Shanghai and Odessa flagships and stores Moscow and Kiev to come. Known for his tongue-in-cheek execution, Karablin linked up with CLOT in Hong Kong in 2013 for a collection that poked fun at high-fashion. Following suit, Karablin shifted his attention eastwards, with this latest project taking form as a solo exhibition in Singapore.
Hailing from an era of streetwear that indulged in graphic-driven clothing, it is no surprise that Karablin's solo art debut delivers a subversive energy in retort against the current fads. Exhibiting paintings that appropriate and humorously re-configure iconic portraits of Che Guevara and Beethoven, Karablin is well-versed in taking popular symbols and turning them on their heads. With his "Eternally Bonded" exhibition, Karablin presents a range of artworks that demonstrate his array of inspirations, ranging from Bruce Lee paintings to a hybrid bust of Tupac and Biggie. We sat down with the SSUR mastermind to chat about the brand's fashion milestones (such as his iconic COMME des FUCKDOWN design) and his love-hate relationship with bootleg manufacturing. The "Externally Bonded" exhibition runs until October 8 at Habitual; take a look at the photos above for our recap of the show.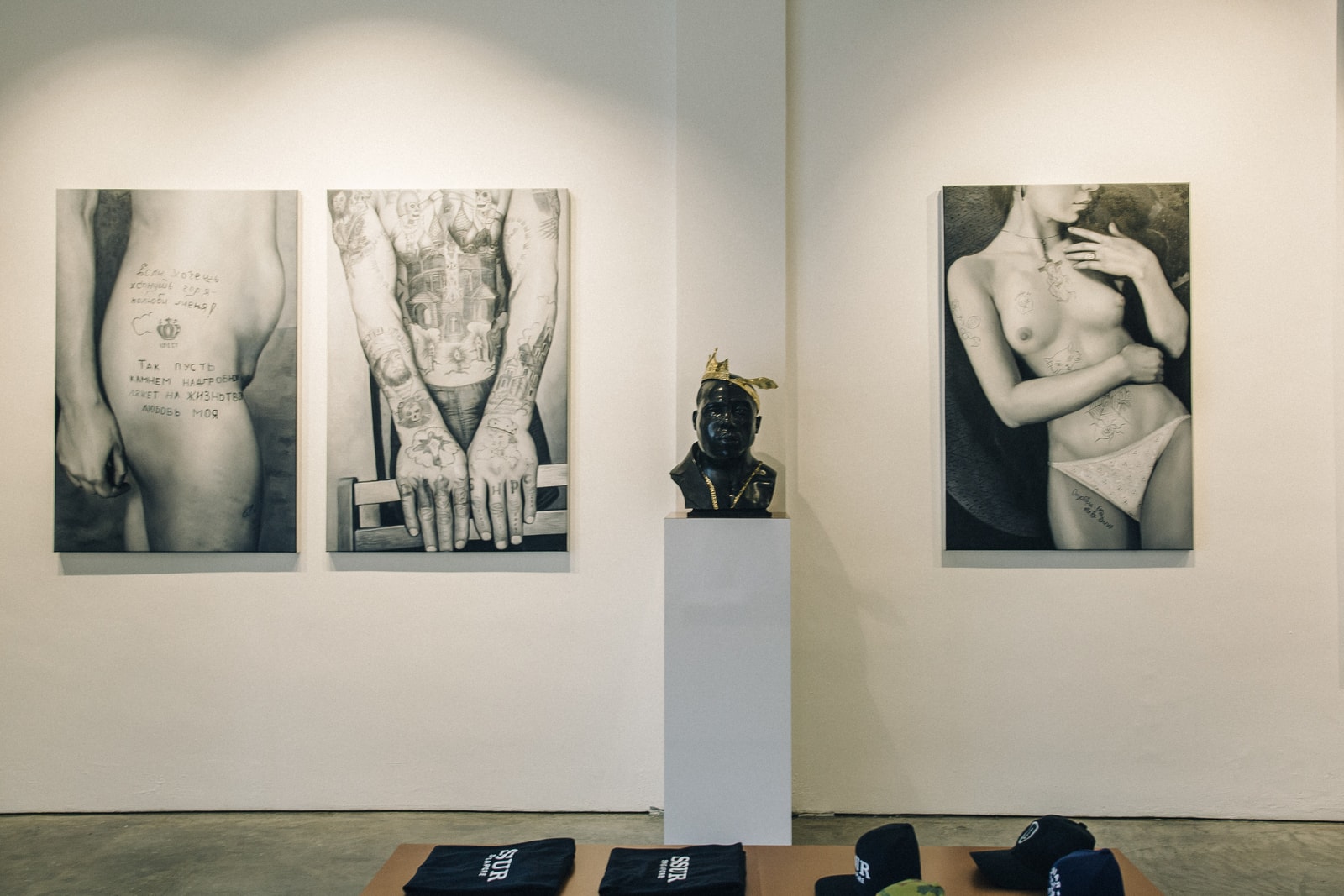 Why did you choose Singapore for your solo art debut?
It happened pretty quickly, a few month ago. I've had solo shows in Moscow, New York and LA, and Singapore was also classified in the group of big cities I wanted to exhibit in. It's the condensed city living that resonates with me."
Your headlining piece is "Eternally Bonded," a mash-up of Tupac and Biggie in a bust. What inspired you to create this piece 20 years after their passing?
I've always loved both of those artists. I grew up in New York and I've spent the past seven years in Los Angeles. Both Tupac and Biggie have always been an inspiration through their music and their attitude. Their parallels on the mic spawned the idea for "Eternally Bonded."
How does Singapore's street culture compare to other Asian cities like Shanghai, Tokyo, Seoul and Hong Kong?
There's definitely a lot of similarities. The World Wide Web has brought the world a little closer together. I think Asian cultures are very respectful and I like that a lot. I think it's amazing that Land Rover decided to be an official sponsor for the show- that was very awesome because the message is that New York is coming to Singapore. 

What milestones has SSUR achieved in the past year?
Coming here to do a show has been pretty excellent. Having a shop in my country of origin, Ukraine, has been very inspirational; it's something out of a dream. Working with good people is always a milestone. I've got some projects that I won't disclose just yet.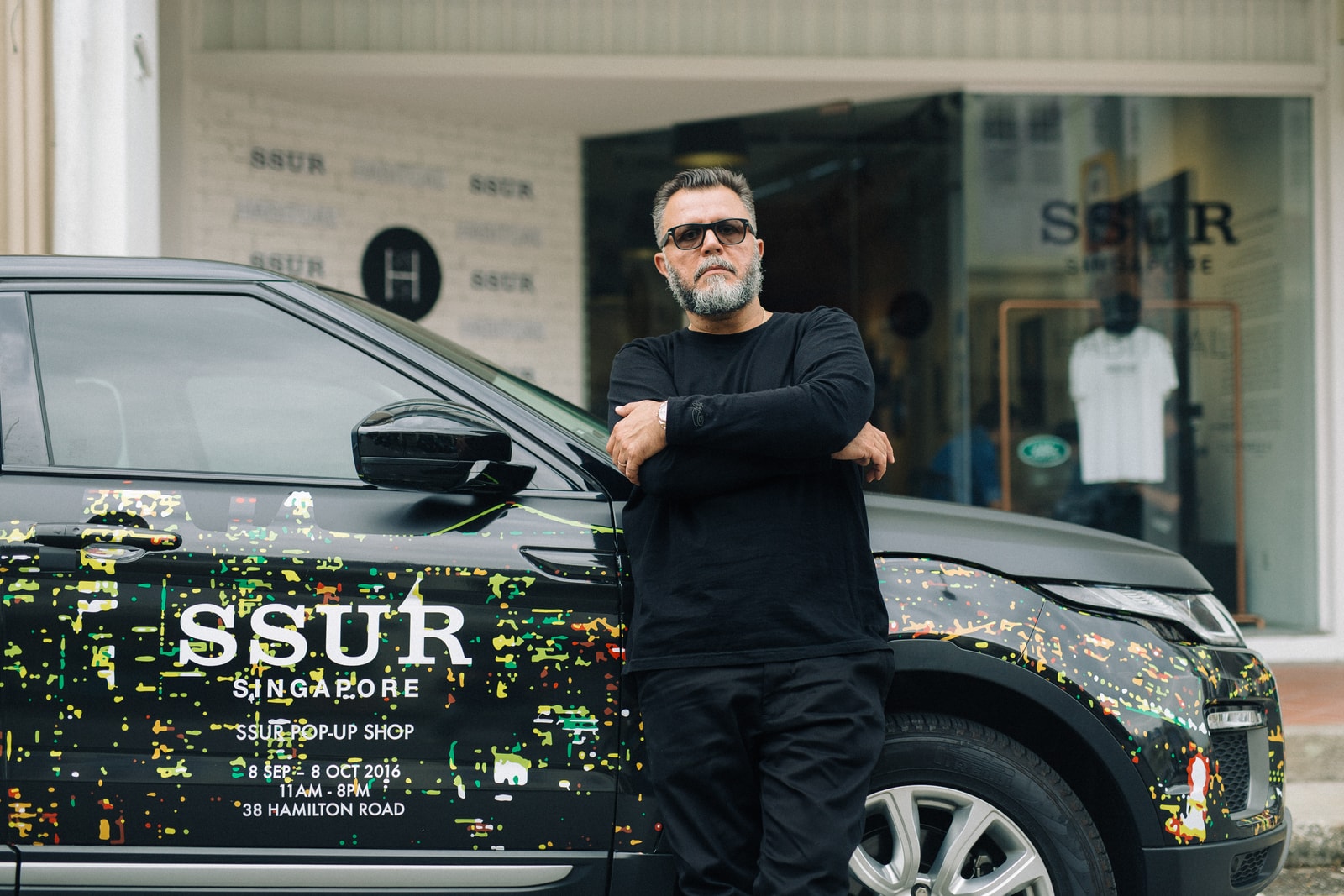 Any future plans in development for SSUR?
Of course. We're looking to expand and open a flagship store in Kiev, the capital of Ukraine. There's talks about a Moscow shop. And also working with the people who have supported me, my art and the brand since its inception, just building on that.

Reflecting now on the COMME des FUCK DOWN design – why do you think it did so well?
First of all, because it was in the spotlight at the time. And also, there's a universal message; anyone can relate to it. It's simple, pure. That was the planets aligning man, everything was good timing. It just worked out in a great way where it was placed properly at the right moment. A$AP wore it in his video when it first came out. Thank you, Rocky.

When you see your own product being made by a bootleg manufacturer, how do you feel about that?
It's a love-hate relationship. I gotta say that I do love that people copy, because it means people are paying attention and I'm pressing the right buttons. That's OK, as long as you know you can keep moving.

HABITUAL
38 Hamilton Road
Singapore, 209208