Kanto Starter Is Offering a 'Pokémon' Base Set First Edition Charizard (Rug)
It won't cost you over $450,000 USD.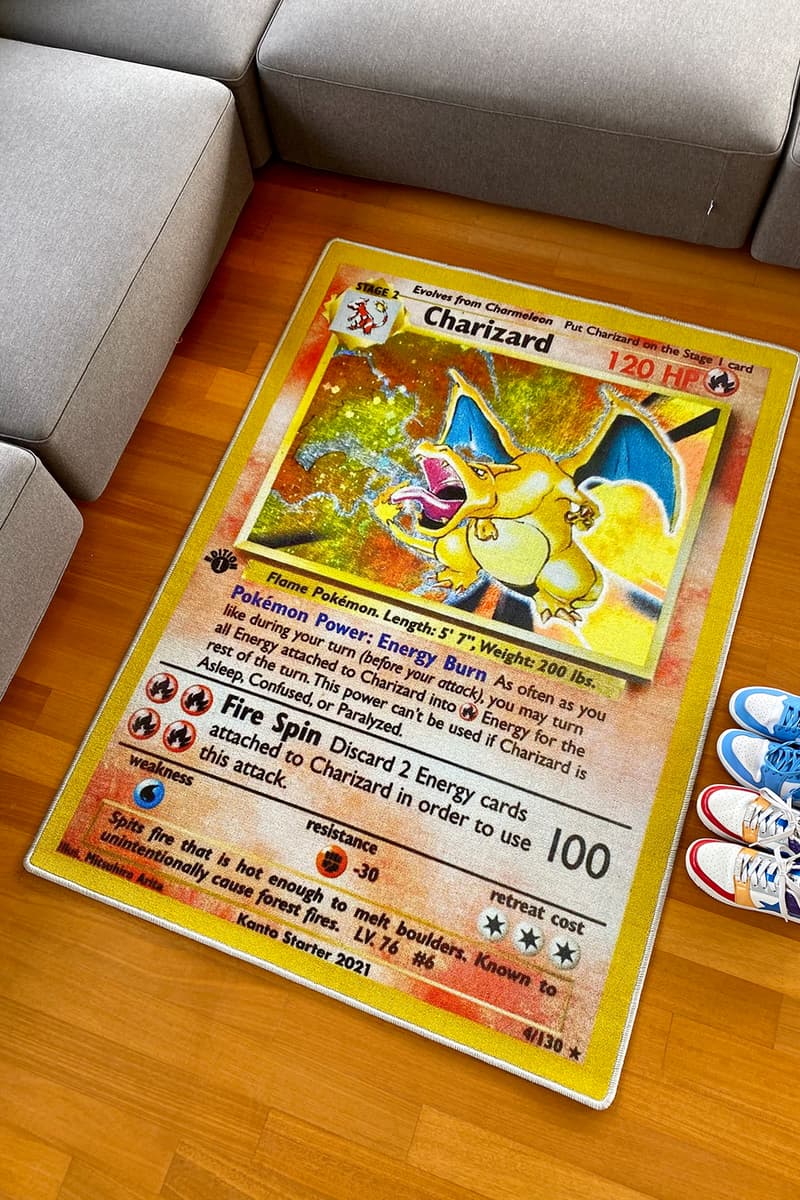 1 of 4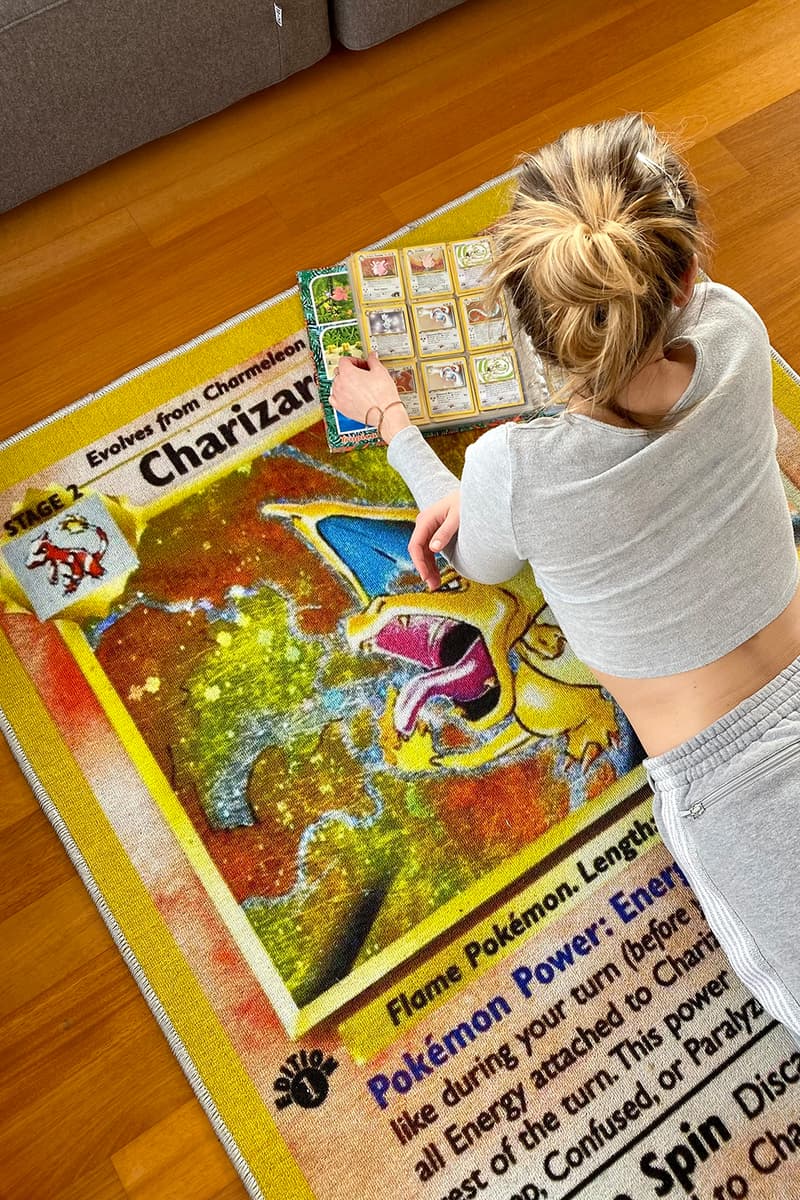 2 of 4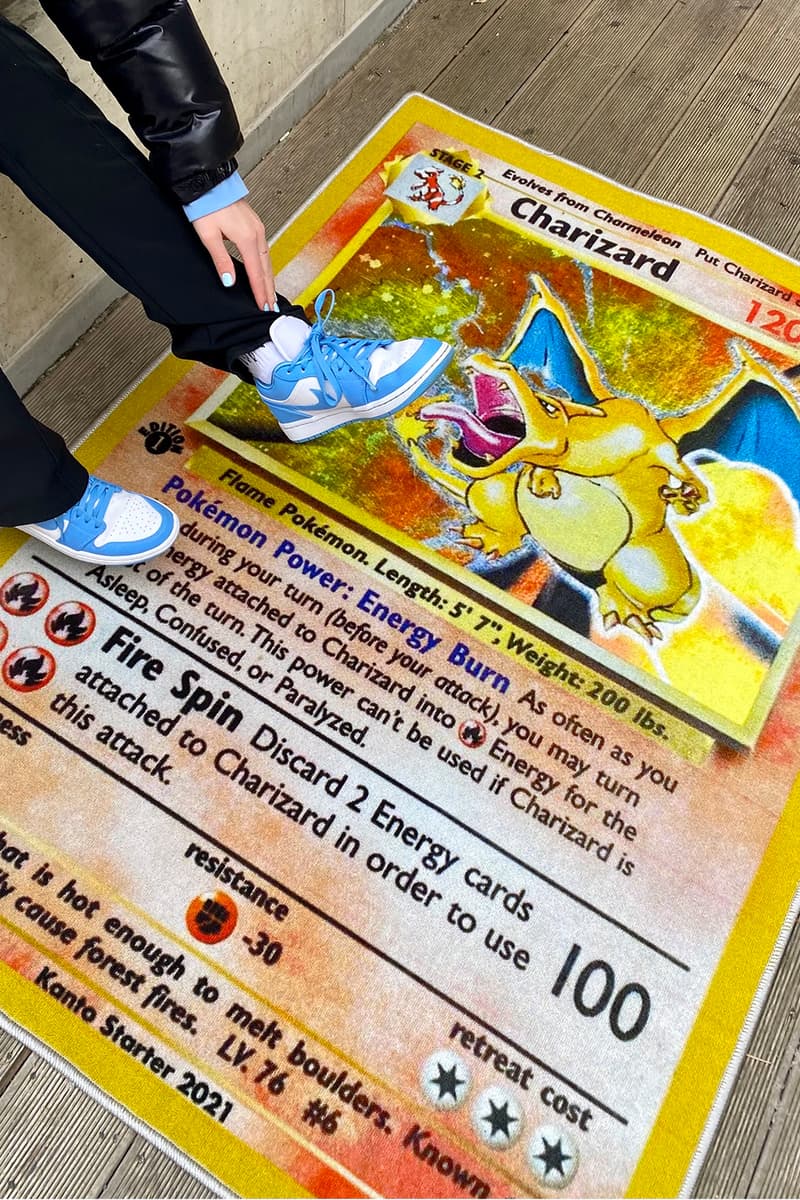 3 of 4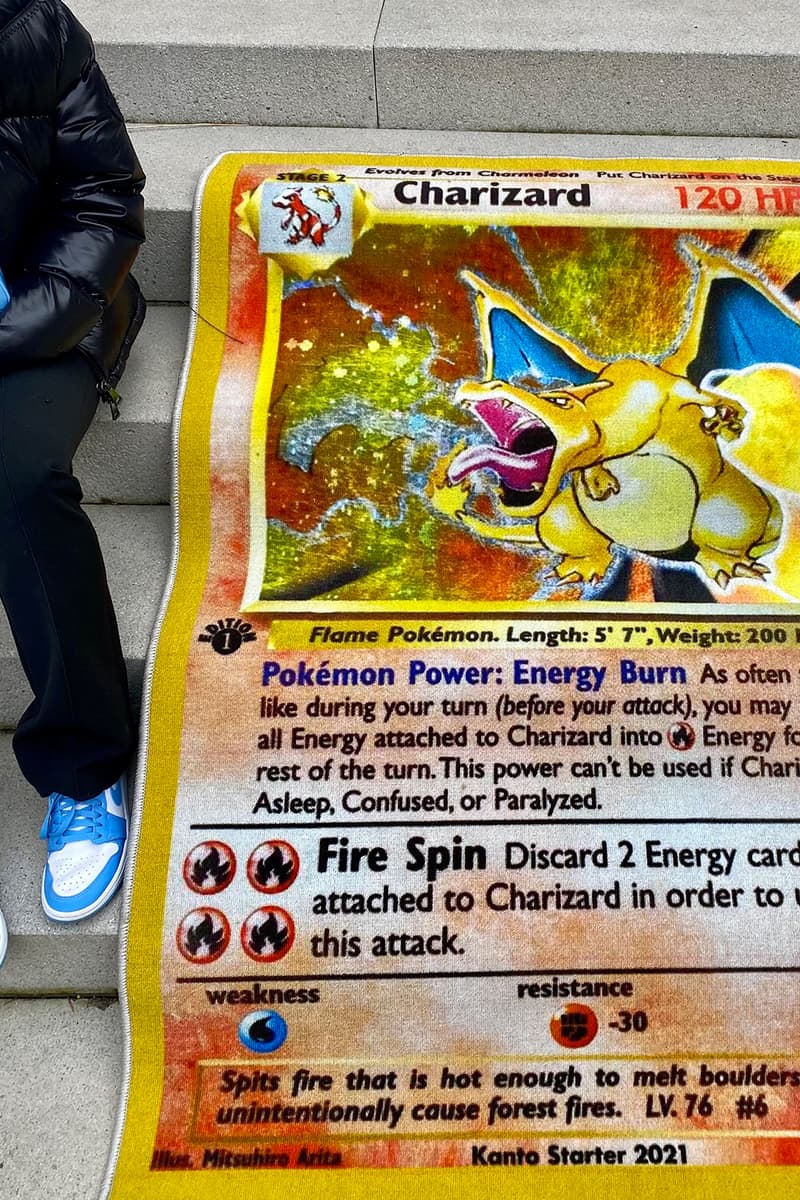 4 of 4
Amidst news of over $450,000 USD auctions, $1 million USD unboxings and scalping McDonald's cards, emerging Internet brand Kanto Starter is now offering a chance to own a Pokémon Base Set First Edition Charizard (rug).
The rug stands as a representation of the coveted card that has helped spur an invigorated interest in Pokémon Trading Cards in recent months. Available in an extremely limited quantity and never releasing again according to Kanto Starter, the striking decorative item features all the elements found on the original card with "Kanto Starter" subtly appearing at the bottom.
Faithfully recreated details include the Evolution Stage, Pokémon Info, "First Edition" notation, Hit Points, Pokémon Power, Type/Energy Details, Moves/Effects, Series/Rarity and of course the holographic-like image. The brilliantly colored nylon pile captures all the tones of the card and even the shimmering nature of the main image with a cotton backing and serged edges for a premium finish. Sure to be the standout in any room, the rug measures approximately 5'2 x 3'6 ft (160 x 114 cm).
According to Kanto Started "if you don't cop you will probably end up confused, paralyzed or asleep."
Priced at €135 EUR (approximately $160 USD), the Pokémon Base Set First Edition Charizard Rug is available on Kanto Starter's website.
View this post on Instagram
View this post on Instagram
In case you missed it, take a closer look at J Balvin's new Astro Boy chain.