Work From Home on This Giant Apple iPhone 6-Inspired Desk
Fans of the iPhone 6 home button can rejoice… for around $275 USD.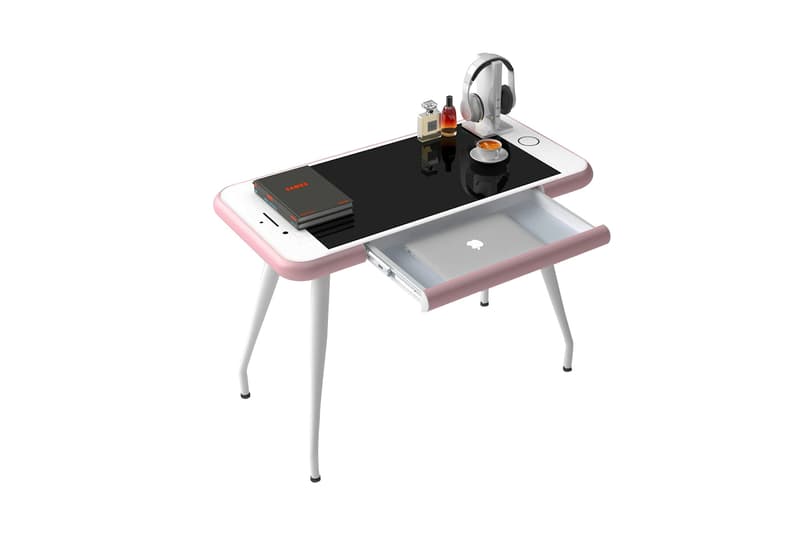 Is working from home getting you all nostalgic for a time before? Well, this Apple iPhone 6-inspired desk is sure to bring back memories of a time before your smartphone was buttonless.
For those who don't remember, the iPhone 6 came with a home button much like the designs before it. However, when the iPhone 7 released in 2016, Apple removed the home button in favor of a non-moving haptic feedback "button," which was a controversial move at the time. Nowadays with the likes of the iPhone 12, screen size takes such precedence that there is no physical home button at all.
So, if you're longing for a button once again, look no further than this study desk-sized iPhone 6. Available in "Rose Gold," "Gold" and "Red," the desk features the iconic white face that was frequently applied to the smartphone and the trim that runs around the perimeter of the phone, as well as a black "screen," camera and microphone details, and of course, the silver-ringed home button.
The desk also serves a purpose aside from its nostalgic values. It measures 105cm wide by 52cm deep and 75cm tall, while a 54cm wide tray comes out of the side — presumably a nod to the sim card tray on the iPhone 6. For now, the iPhone 6-inspired desk is sold out in every color, but more are expected to come in stock on the South Korean website 10×10, where it retails for ₩310,000 KRW (approx. $275 USD). Some are available on Shopee, costing SG$500 (approx. $371 USD).
Elsewhere in the design world, the French police are currently hunting down an international group of LEGO theives.