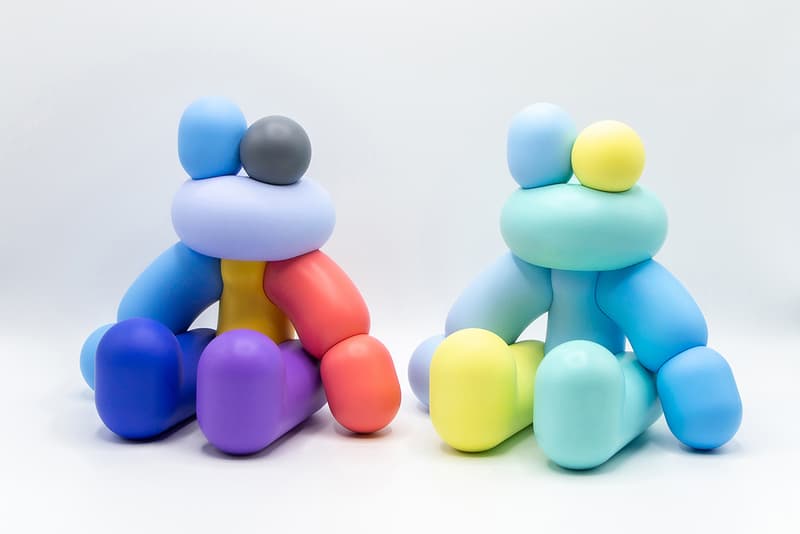 1 of 4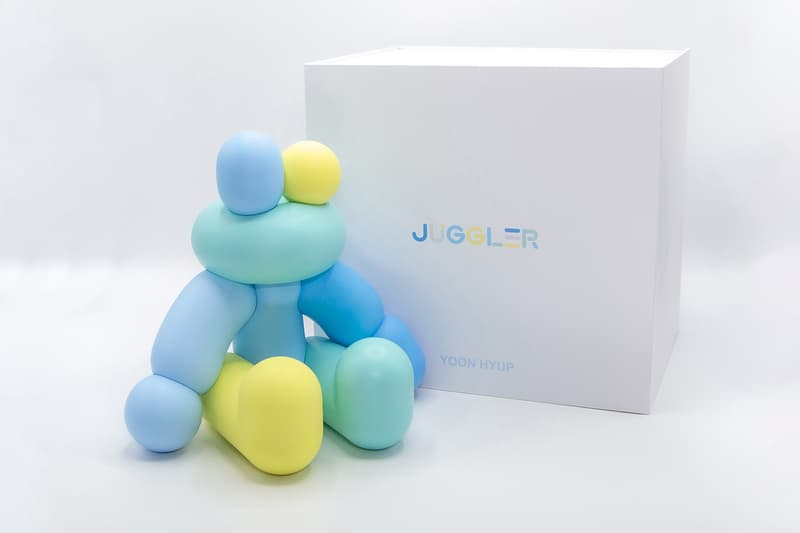 2 of 4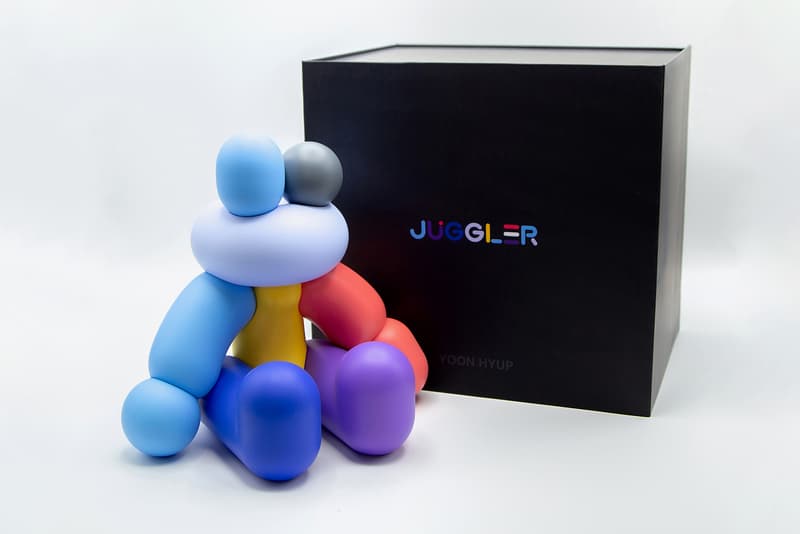 3 of 4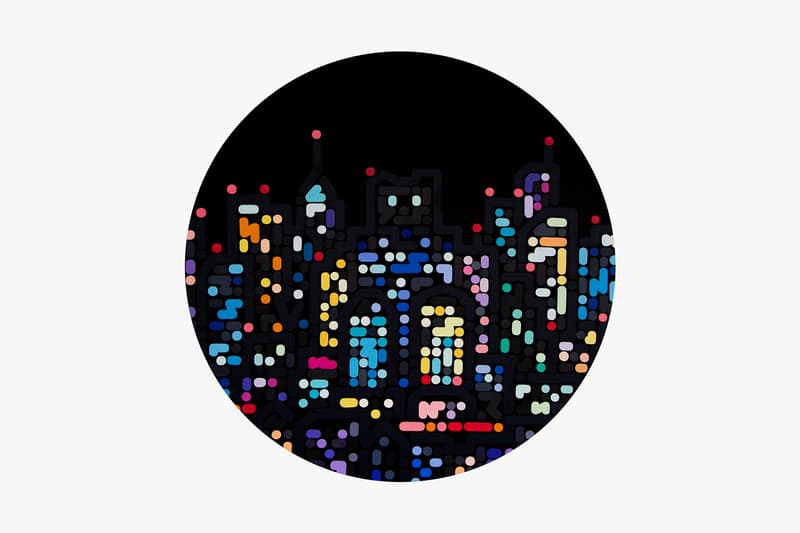 4 of 4
Yoon Hyup to Release Limited Edition 'Juggler' Figures
A new character found hidden within the artist's abstract paintings.
---
New York City-based artist Yoon Hyup just unveiled his newly-created character Juggler that has been realized as three-dimensional, limited edition figures. Hyup is the visual artist widely known for his signature line-and-dot paintings that portray cities that he's visited as well as imagined landscapes.
Both figures complement the artist's abstract style, retaining colorful makeups while using smooth geometric shapes to create humanoid forms. "Someday, I started to find some faces in my paintings (random creatures). This new character's name is 'Juggler,' which is created based on the faces that are hidden in my paintings," Hyup described in a statement.
The Juggler will arrive in two distinct versions: "Original" and "Sky Blue" editions. Limited to 125 per edition, both collectibles stand 198 millimeters tall and arrive in a custom box with a price tag of $300 USD. The figures will be available on AISHONANZUKA's shop on February 5. The release of the figures also commemorates the artist's upcoming show with the Japanese gallery entitled "While you sleep" running from February 6 until March 6. Stay tuned for details on the presentation.
Elsewhere in art, the Delphian Gallery will award artists a fully-funded exhibition in their annual open call competition.