Mr Jones Invites You To Take a Moment With Ophelia
The London watch studio commissioned the image from Fine Art student Joshua Obeng-Boateng.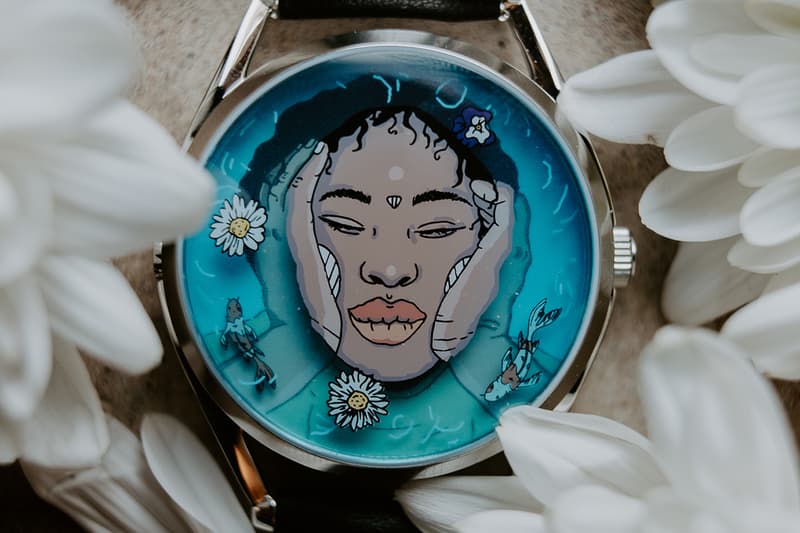 1 of 3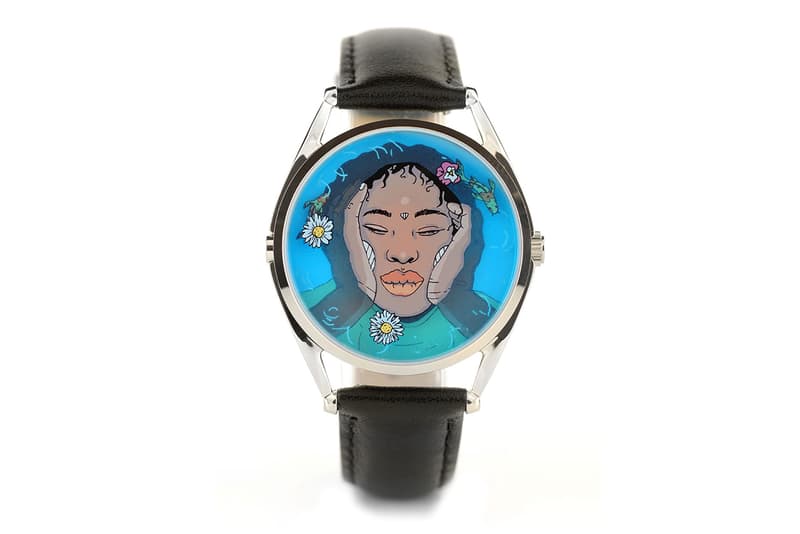 2 of 3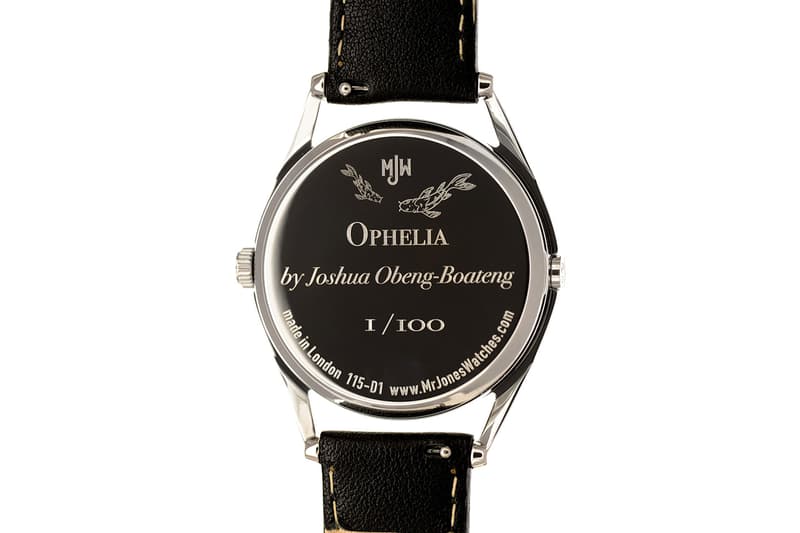 3 of 3
London watch company Mr Jones Watches has just released its latest 100-piece limited edition, Ophelia, featuring the artwork from a university student and illustrator.
The brand, based in South Bank's iconic OXO Tower, works with artists to bring its multi-layered dials to life before hand printing and painting them in its studio.
For Ophelia, Mr Jones turned to University of Reading Fine Art Student and illustrator Joshua Obeng-Boateng who took inspiration from John Everett Millais' famed painting of the same name.
"When I saw this painting it was a perfect fit for the journey I was on," he explains. "The central idea behind the watch is a celebration of water and the diverse symbolism it can take: Water can equally be a potent symbol of death and mortality, as it is in Millais' painting of 'Ophelia'. Water can be used to represent life as embodied by the fish that swim around the head.
"It can even embody both life and death simultaneously: as in spiritual practices such as baptism, which represent both the death of the old self and the rebirth as a new person. This circularity – death and rebirth is echoed in the fish making their endless circuit around the face"
The fish here 'swim' under a translucent blue layer representing water and around the central face replacing hour and minute hands. The watch itself uses a 37mm stainless steel case, sapphire crystal glass and quartz movement.
Just 100 numbered pieces of Ophelia are available, head over to the Mr Jones website to reserve your number for $245 USD.
Elsewhere in watches, TAG Heuer and Porsche have joined forces producing a 44mm Carrera Chronograph.