Fuku's Gold-Dusted Spicy Chicken Sandwich Stars in Amex and Uber Eat's Valentine's Day Meal
Fried chicken > fresh flowers.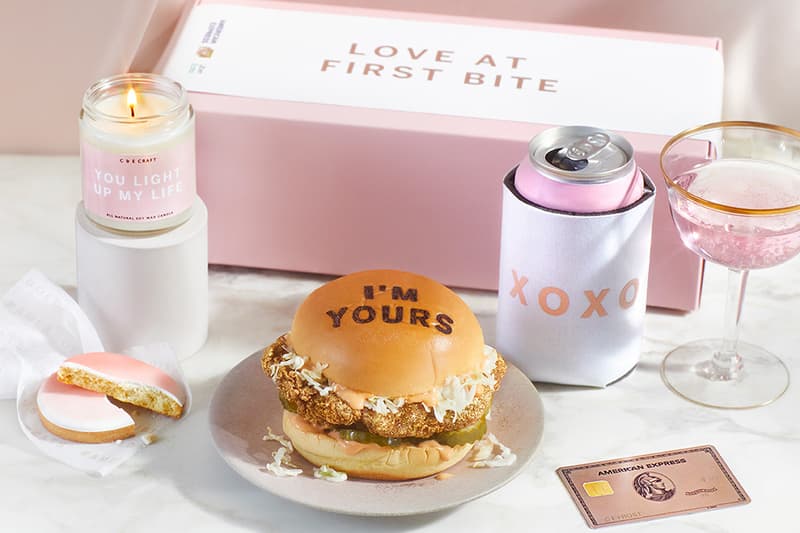 1 of 3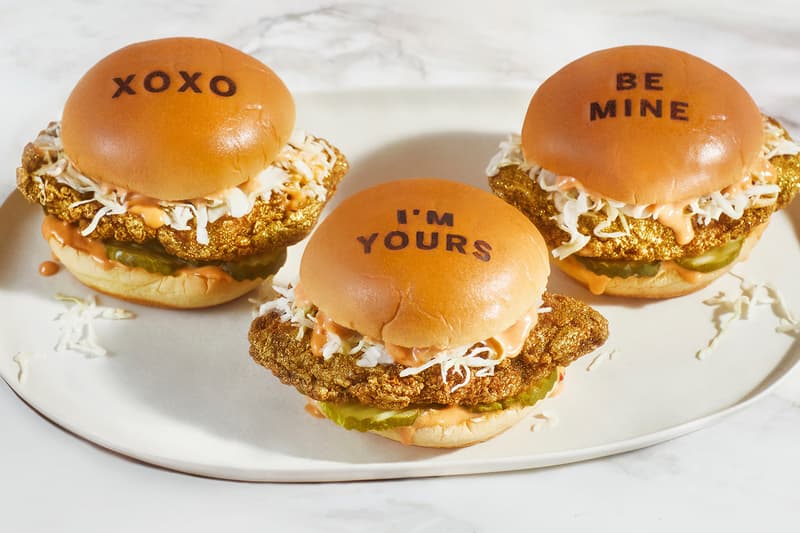 2 of 3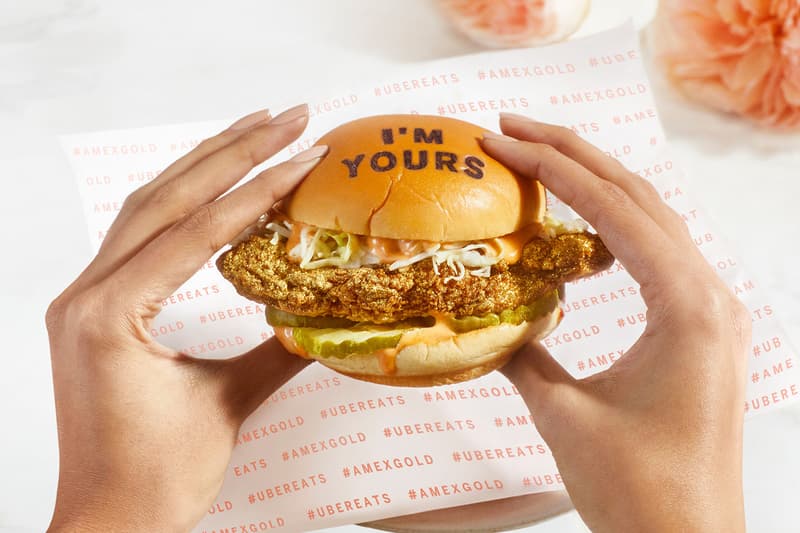 3 of 3
Valentine's Day, the annual holiday devoted to lovers, crushes, Hinge dates and everything in between, is set to be celebrated later this month. And to show festive spirit, Amex, Uber Eats and Fuku have collaborated on a special spread entitled the "Rose Gold Meal" which features a gold-dusted spicy chicken sandwich that's packaged with heartfelt accoutrement.
For all you folks that reside in the Greater New York City and Los Angeles areas, you have the opportunity to order this heart-throbbing feast to your doorstep for $15 USD. In terms of the edible items, customers can enjoy the gold-dusted Knockout Sando from Fuku — David Chang's fried chicken chain — a non-alcoholic white grape soda courtesy of United Sodas of America as well as a sweet rose gold-colored sugar cookie from Tiny Kitchen Treats. Playful packaging and branding is also present here, the former evident through the pink and white "Love at First Bite" box while the burgers are stamped with Valentine-inspired phrases such as "Be Mine" and "XOXO". A miniature candle will also come with the tasty items in case you wanted to set the mood right, and it will be decorated with the cheesy-but-necessary phrase "You Light Up My Life".
Peep a closer look at the foodie assortment up above and be sure to celebrate safely with your loved ones.
For more news, Maine Lobster has revealed seafood bouquets for Valentine's Day.