Activision Sued Over Alleged 'Call of Duty: Modern Warfare' Character Copyright Infringement
It even hired the same model and makeup artist based on another photographer's project.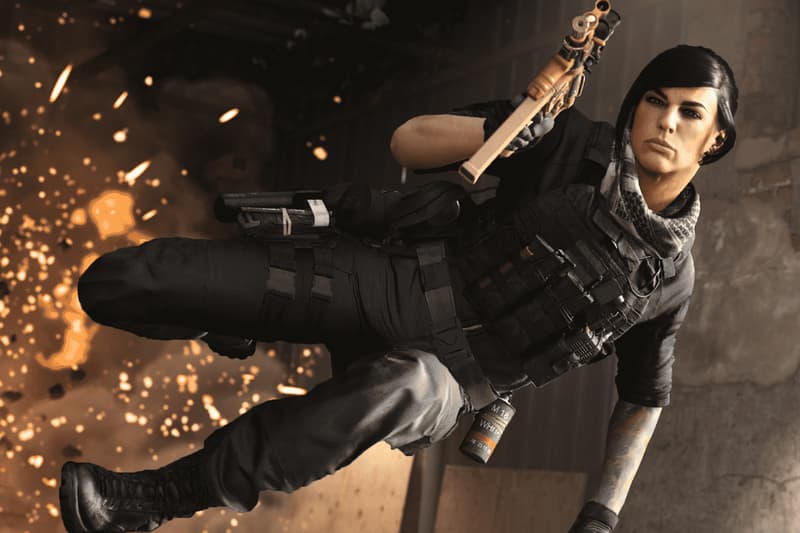 Activision is now being sued by a writer and photographer named Clayton Haugen for an alleged copyright infringement over Call of Duty: Modern Warfare's season one battle pass operator Mara.
According to Haugen, Mara is based on another similar character by the name of Cade Janus, which he created for a short he wrote titled November Renaissance. To promote the character, Haugen hired model Alex Zedra for a photoshoot, and the pictures were then published on his website, in a calendar and on his Instagram account after he used them to pitch his story to various movie studios.
The lawsuit now claims that both Activision and Infinity Ward purposely modeled Mara after Cade Janus, as the companies hired the same model — Zedra — and even the same makeup professional for the task. "In addition to hiring the same talent, they also hired the same makeup professional who had prepared the talent for Haugen's Cade Janus Photographs," wrote Haugen's lawyers in a complaint. "They instructed the makeup professional to prepare the talent exactly as she had done for Haugen's Cade Janus Photographs. They instructed her to style the talent's hair exactly as she had done for Haugen's Cade Janus Photographs, even using the same hair piece extension."
So far, neither Haugen or Activision has made official statements about the lawsuit, so stay tuned as the story develops.
Elsewhere in gaming, Borderlands developer Gearbox Software has merged with Embracer Group.