Kering Fashion Brands To Sit Out of Fashion Week Once Again
Including Gucci, Bottega Veneta, Balenciaga, Saint Laurent and Alexander McQueen.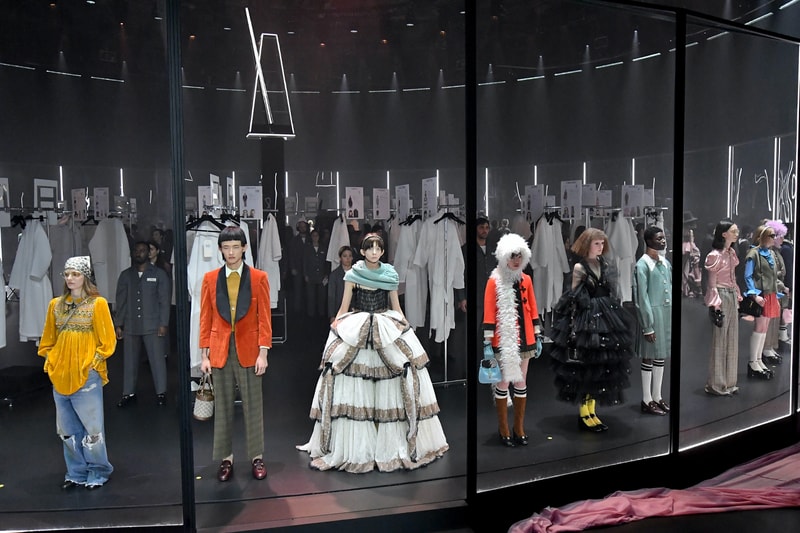 One year ago, the coronavirus pandemic burst onto the European fashion scene first impacting Milan Fashion Week and subsequently Paris Fashion Week. Two seasons later, digital fashion presentations have become a norm during the Milan and Paris schedules.
Noticeably off the calendar are Gucci and Bottega Veneta in Milan and Balenciaga, Saint Laurent and Alexander McQueen dropping out of Paris. Though each brand has given its own reason as to why it will not present, the decision appears to be a part of a broader Kering Group corporate strategy.
Business of Fashion has posed the question of whether or not skipping fashion week is the right move for these brands. Gucci recently reported a decline in sales, while Bottega seems to continue to grow. Though, with the minimal spending from tourists over the year, brands are definitely seeing a direct impact on their sales. It still remains to be seen whether or not fashion week alternatives like Gucci's film festival or Bottega's social media disappearing act are enough to keep the attention of consumers.
The future of digital presentations seem to be more likely as the pandemic is ongoing. Just earlier this February 19, London kicked off its digital fashion week where nearly 100 womenswear and menswear brands are expected to share their collections over the course of the week. Reuters obtained a quote from the chief executive of the British Fashion Council, Caroline Rush citing that "it is really difficult…for everybody at the moment but particularly in the fashion industry."
For more information regarding the shows, check out Camera Moda for Milan Fashion Week updates and FHCM for Paris Fashion Week.
In case you missed it, Guerrilla-Group introduced the BPR Black Programme Research limited series.