Fred Perry Holdings Acquires George Cox Footwear
The two British brands are long-time collaborators.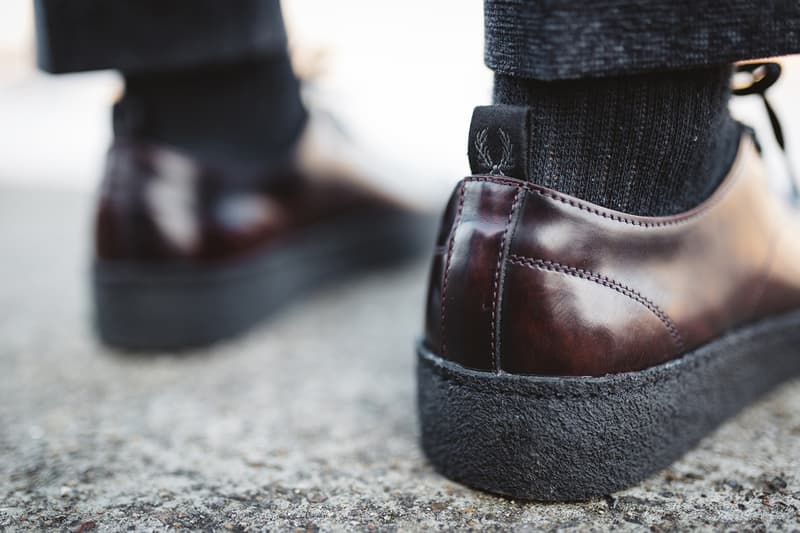 Fred Perry Holdings Ltd. has announced that it has officially acquired the trading business of heritage brand George Cox Ltd.
The two British brands, which share deep subcultural roots, are long-time collaborators having partnered up on a number of occasions, most recently for Nicholas Daley's Spring/Summer 2020 collection.
The George Cox name has been synonymous with quality craftsmanship since its inception in 1906 and will continue its production in the heart of Northamptonshire, as well as exploring further production capabilities in Portugal.
"We're very happy to welcome George Cox to the family," said Richard Gilmore, Managing Director at Fred Perry. "This is a long-term investment and we believe we can take them to new, exciting levels of success with our digital expertise and niche global distribution network."
George Cox joins the wider Group of British Brands including Fred Perry and Lavenham which in turn is owned by the Japanese Parent Company Hit Union. As part of the group, George Cox Footwear will be integrated into Fred Perry Holdings' long-term investment strategy with access to the global niche distribution network and digital expertise of the wider group.
In other news, Prada has signed a $109.2 Million USD sustainability-linked loan.