The Prodigy Announces Upcoming Documentary, Dedicated to Late Vocalist Keith Flint
A release date is yet to be announced.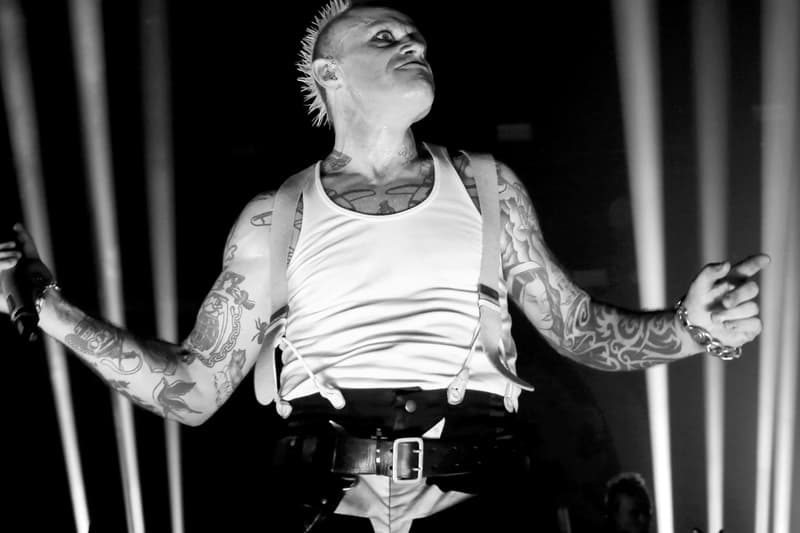 The Prodigy is set to release a new documentary, dedicated to their late vocalist Keith Flint.
According to reports, the upcoming film is created in partnership with longtime collaborator Paul Dugdale, produced by Pulse Films and co-executive produced by the Prodigy's living members and co-manager John Fairs. Dugdale promises that the docu will be "as wild as the band," adding, "We want the viewers to leave the cinema like they've just stepped off a roller-coaster."
The Prodigy also took to social media to announce the docu, writing, "After the devastating passing of our brother Keef [Flint] in 2019, the time feels right for us to tell the story of our band, all of it, the whole 9." They continued, "It[']s a story of the chaotic and troubled journey of our gang[,] our band, the people[']s band — the Prodigy. Or simply — a story of brothers on a mission to make noise… to ignite the people[']s souls and blow-up sound systems worldwide."
Flint died in March 2019 as a result of hanging, however the coroners inquest in May revealed that there was not enough evidence to support a suicide verdict. He was 49 years old.
Stay tuned for a trailer and release date.
Elsewhere in music, JAY-Z, Mary J. Blige, LL Cool J and more have been nominated for the 2021 Rock & Roll Hall of Fame.