Lucasfilm Has Cut Ties With 'Mandalorian' Actress Gina Carano
After resharing an "abhorrent" TikTok post.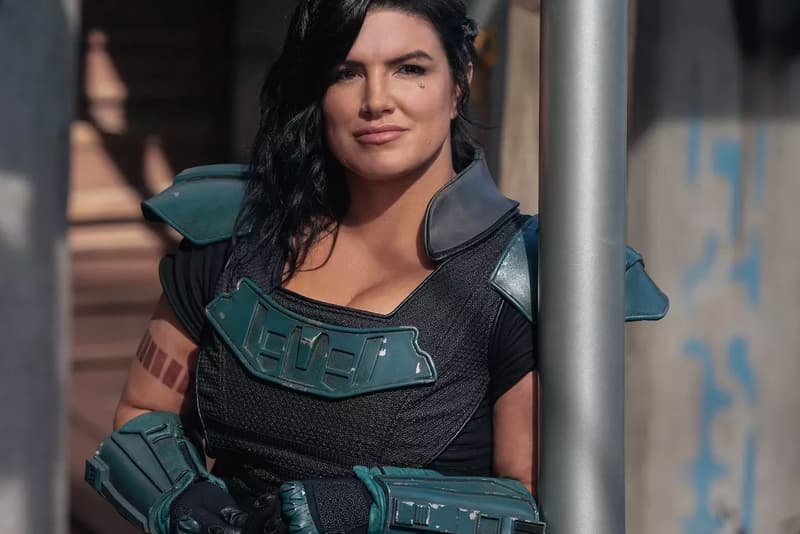 MMA fighter turned actress Gina Carano has just been released from her role as Cara Dune on The Mandalorian.
Deadline reports that a representative from Lucasfilm released a statement declaring: "Gina Carano is not currently employed by Lucasfilm and there are no plans for her to be in the future. Nevertheless, her social media posts denigrating people based on their cultural and religious identities are abhorrent and unacceptable."
The action that caused her abrupt firing was a Tik Tok apparently reposed from another account, complaining about America's political divide. As CNN explained, Carano's reshared post casually compared modern disagreements in policymaking to the atrocities committed against Jews during the Holocaust — an estimated 11 million people were murdered, including approximately six million Jews, from 1937 — 1941.
Carano is no stranger to controversy. The actress previously shared posts indirectly supporting the Save The Children Movement, a soft-sell for the far-right QAnon movement. Carano was also criticized for presumed mocking of trans people in late 2020.
as a jewish person, this is fucking vile and unnecessary. gina carano needs to be held accountable. the oppression my people have faced because of our religion and ethnicity is NOT the same as political disagreements. pic.twitter.com/ABuM8kO5hM

— sarah ✡︎ (@leiaswinterfell) February 10, 2021
Gina Carano: You all got me fired from The Mandalorian

All of us: pic.twitter.com/W0JfuQ77Oy

— BluRay?ngel (@BluRayAngel) February 11, 2021
Even pre-controversy, The Mandalorian was one of 2020's most-pirated TV shows.