eBay's Trading Card Report Shows a 574% Increase in Pokémon Card Sales in 2020
2020 had four million more cards sold compared to 2019.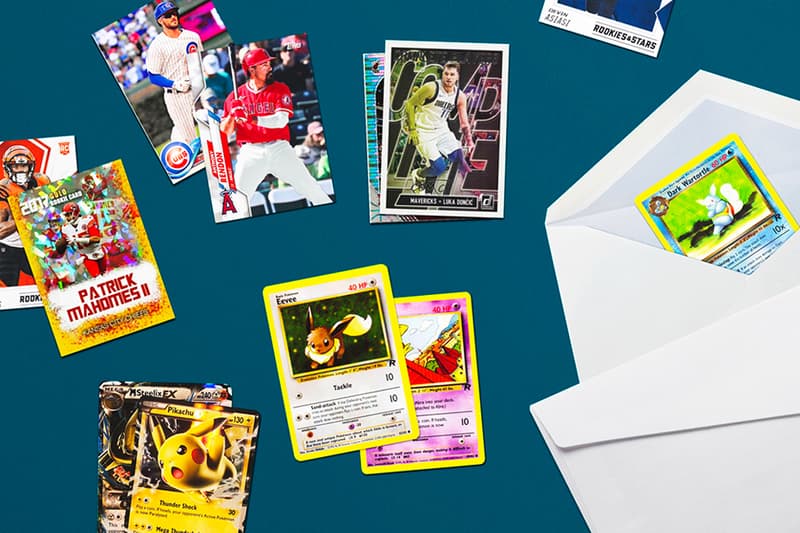 eBay has just released a report on some of the astounding figures it experienced in 2020 for TCG. Not only did 2020 see the trading card category grow 142 percent, with more than four million cards sold when compared to 2019, but it also led to a proliferation of the hobby in numerous global markets.
Trading card sales in other countries grew 162 percent overall with Australia leading with +379 percent, China +205 percent, Canada +149 percent, and Europe +113 percent.
The "State of Trading Cards Report" by eBay also breaks down which categories and cards have been performing the best, and which cards have been hitting new sales records. Check out some of the findings below:
Most Expensive Cards Sold
Sports trading card sale – 2000 Playoff Contenders Tom Brady ROOKIE RC AUTO #144 PSA 10 GEM MINT ($555,988 USD)
Trading card game sale – 1993 Magic The Gathering MTG Alpha Black Lotus R A AUTO PSA 10 GEM MINT ($511,100 USD)
Sports Trading Cards Growth
Soccer +1586%
Basketball +373%
Hockey +258%
Football +168%
Baseball +73%
Most Popular Trading Card Categories
1. Pokémon (Pokémon trading card sales increased 574% from 2019 to 2020)
2. Basketball
3. Baseball
4. Magic The Gathering
5. Football
Top 5 Most Popular Player Trading Cards
1. Michael Jordan
2. Kobe Bryant
3. LeBron James
4. Zion Williamson
5. Mike Trout
Top Four Most Popular Pokémon Trading Cards
1. Charizard
2. Pikachu
3. Mewtwo
4. Blastoise
Top Five Most Popular Magic: The Gathering Trading Cards
1. Force of Will
2. Thoughtseize
3. Swords to Plowshares
4. Snapcaster Mage
5. Tarmogoyf
In other TCG news, the Pokémon Company addresses TCG product shortage.