YK Osiris Gives Fans an Intimate Tour of Drake's Toronto Mansion
Including a glimpse of how advanced Drizzy's toilet is.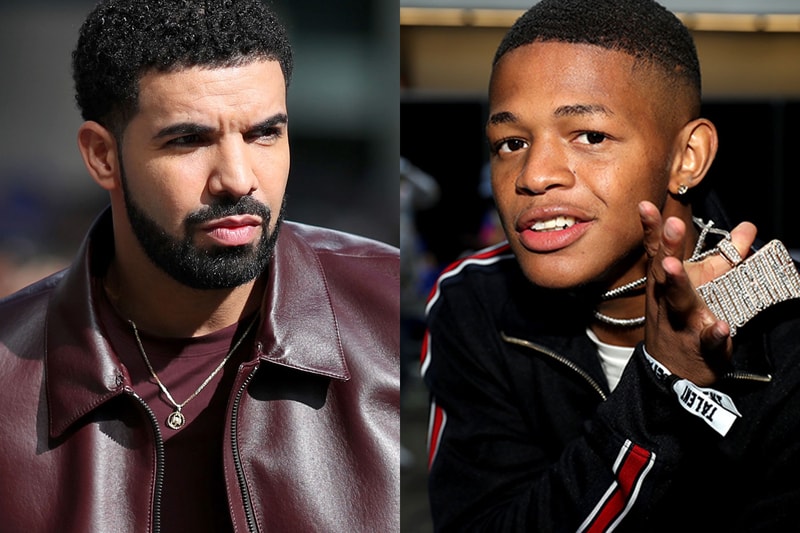 YK Osiris recently paid Drake a visit at his Toronto manor. In his recent visit up North with producer ATL Jacob, YK received the full VIP tour of the mansion. He took to his Instagram to give fans a more detailed look into the 6God's living quarters.
After stepping into Drake's personal full-sized basketball court and piano room, YK took a gander inside Drake's trophy room where all of his accolades including his Grammys, iHeartRadio awards, MTV trophies, Billboard awards and more were on full display in individual glass casings. In awe of his accomplishments, YK posted to his Instagram Stories and can be heard saying, "God, this is what you call f**king greatness, man. This is what you call f**king greatness. It's crazy, man. This is what I look up to, I swear to God on my life. On my son, I do. Oh my God. Wow. It's nasty, man. It's nasty in here. Sh*t get real messy, man."
Post-trophy room tour, YK gave fans an intimate view of Drake's advanced toilet. He appeared to struggle with how to to work the toilet as he said, "Man what the f**k is this? This n***a Drake… Man this sh*t f**king crazy man." He also showed off different corners of Drizzy's extravagantly designed mansion including his hallway of basketball memorabilia and his living room. Take a look below.
View this post on Instagram
View this post on Instagram
YK Osiris at The Embassy pic.twitter.com/FQvsrFlzD2

— Drake Direct (@DrakeDirect_) December 1, 2021
Yk Osiris having the time of his life in Drake's mansion pic.twitter.com/AfmFy9DFwy

— 2Cool2Blog (@2cooI2blog) December 1, 2021
In case you missed it, 50 Cent has teased a Young Dolph music video snippet from the vault.