Kid Cudi Shares His Last Text Message With Virgil Abloh
"I'm glad I got to tell u how I felt about u. I'm happy u didn't leave here not knowing."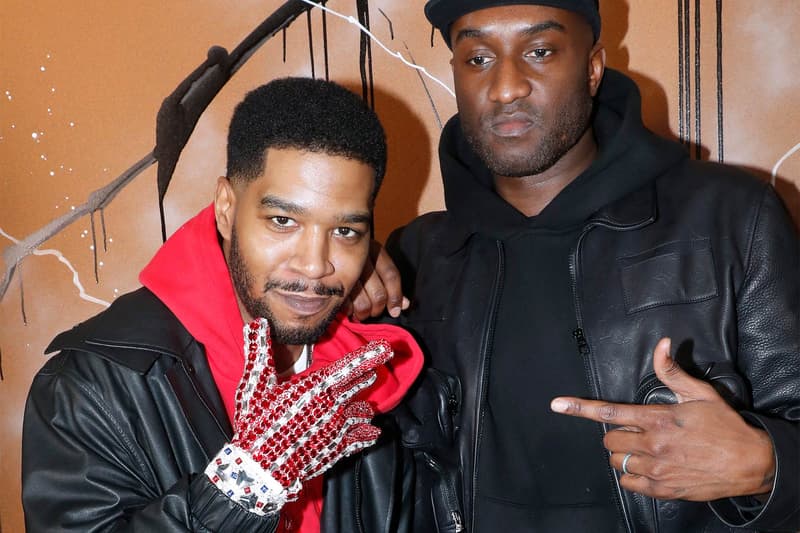 Kid Cudi has just taken to Twitter to share his last text message with the late Virgil Abloh. Ahead of the Louis Vuitton Spring/Summer 2022 show which just took place — Cudi also walked the show and performed "Moon" for the event — the message was of the two exchanging thoughts on Miami and what fit Cudi would be wearing for the show to go with his newly dyed hair.
In his Instagram post, he left his thoughts on his friend's death mentioning it took days to come up with the words to write:
It's taken me a few days to make this post. Tryna find the right words. Virgil was the kindest most warmest soul I've ever met. He was a true visionary, genius, disrupter, epic DJ and artist, but he was also just truly a beautiful human. I've never known anyone quite like him. And I know i never will. Once in a lifetime.

Virgil, I thank u for being a true friend and always makin me feel special when u sent a text, made time for me to hang or sent some shoes w my name on them. I love you endlessly. Til we meet again my friend. I hope u see what you've done. You changed the world forever. You did that. I love you Virgil. Goodbye my friend

Your brother,

Rager
Fans of Cudder are also pointing out the positivity in him letting his friend know how he felt before his untimely death. Kid Cudi walked Virgil's first runway show as Louis Vuitton's Artistic Director in 2018 so it was only right that he celebrated his dear friend's SS22 posthumous collection in style.
Kid Cudi performing "Moon" at Virgil Abloh's final Louis Vuitton show last night. pic.twitter.com/EMV0a2XQ7c

— Pigeons & Planes (@PigsAndPlans) December 1, 2021
Our last text was Saturday morning. Im glad I got to tell u how I felt about u. Im happy u didnt leave here not knowing.

I love you Virg FOREVER pic.twitter.com/9lRivcCvlM

— The Chosen One : I ? YOU FRESHIE 4EVER (@KidCudi) December 1, 2021
Casting for the "Virgil was here" Louis Vuitton show pic.twitter.com/ZVU4k2piMd

— Ryan Lowe (@ryvnlovve) December 1, 2021
#KidCudi walked the runway in both #VirgilAbloh's first and last #LouisVuitton shows. pic.twitter.com/wzgxCh9izk

— No Jumper (@nojumper) December 1, 2021