50 Cent Teases Young Dolph Music Video Snippet From the Vault
From five years ago.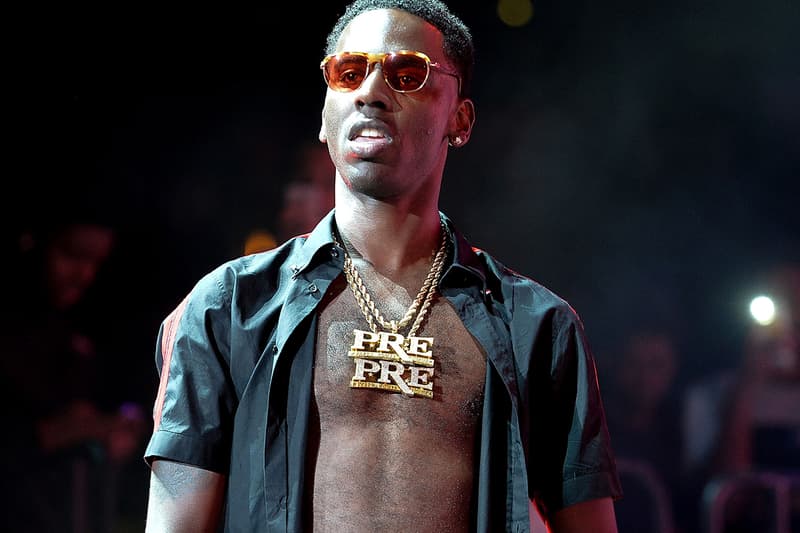 As Young Dolph was laid to rest in Memphis this week, 50 Cent took to social media to share a snippet of a music video involving the late rapper.
Fif took to Instagram to share the clip of Young Dolph's verse on Gucci Mane's 2017 cut "Stunting Ain't Nuthin," which also featured Slim Jxmmi and was produced by Mike WiLL Made-It and Myles Harris. "I had this in the Vault," he wrote in the caption. "R.I.P Young Dolph World Premier," he added, although he did not reveal if the visual was going to see a release. The music video director Eif Rivera also commented, "Sheesh the vault. 5 years ago."
Young Dolph's family recently released a statement regarding his death:
"There are no words that exist, that sufficiently express the pain we are feeling as a family. Losing Adolph, Dolph, Man-Man, changes our lives forever. And while we will take each day as it comes, we are comforted in knowing that he leaves a legacy that reflects his heart. A heart that was for his family. A heart that was for the people. We are grateful for the outpouring of love. We are grateful that his godly obligation to show kindness to the world is being acknowledged. As a family, we were blessed to call him our son, our nephew, our brother, our cousin , our partner and our Father. And now, we have the honor of calling him our angel. A role he has always played."
View this post on Instagram
Elsewhere in music, Pharrell revealed that JAY-Z writes his rhymes in a falsetto tone.