Lexus Invites You to Recreate Its Vibrant Design Miami Installation
In promotion of the LF-Z Electrified concept car.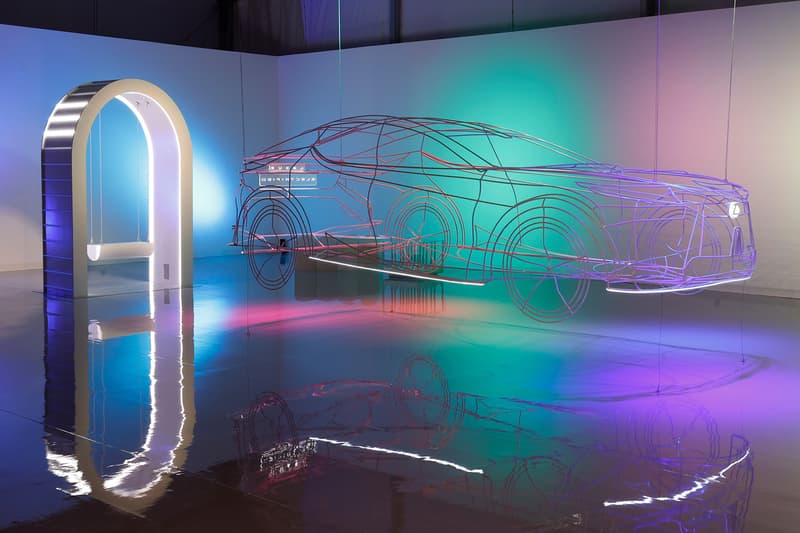 1 of 8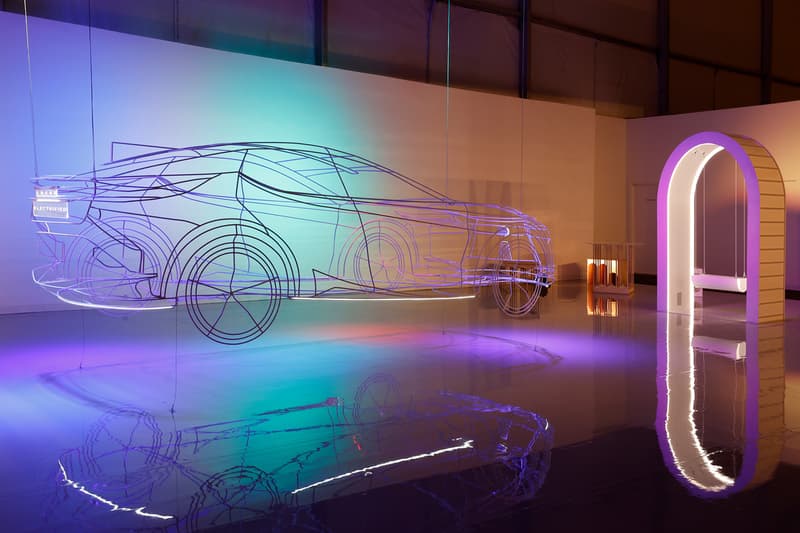 2 of 8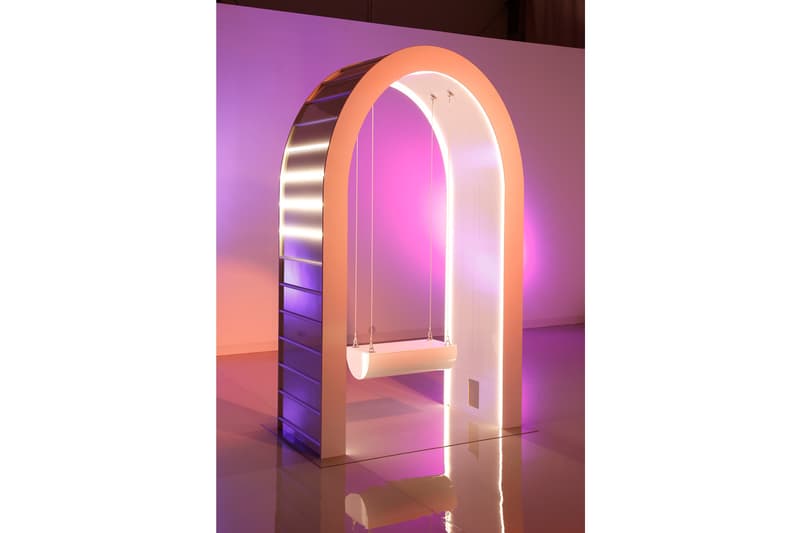 3 of 8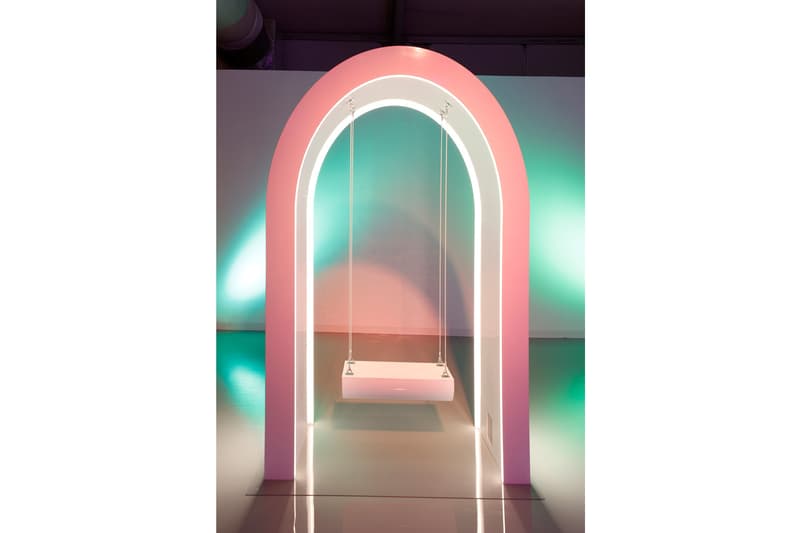 4 of 8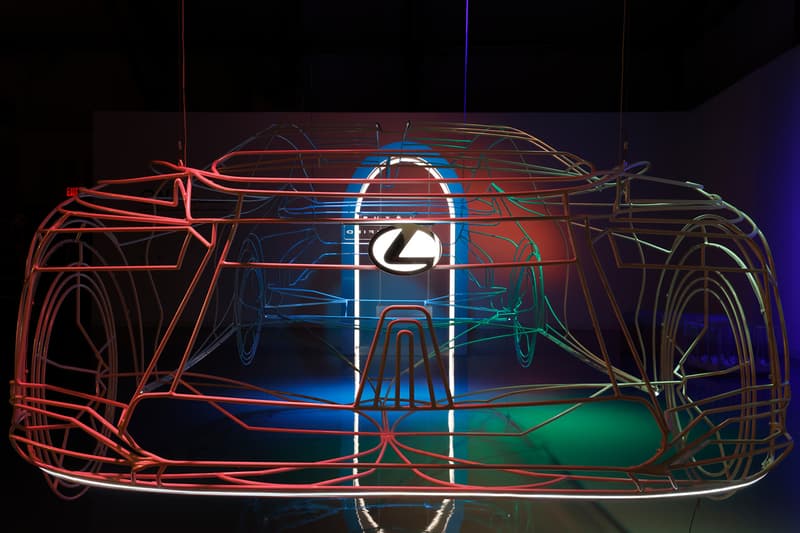 5 of 8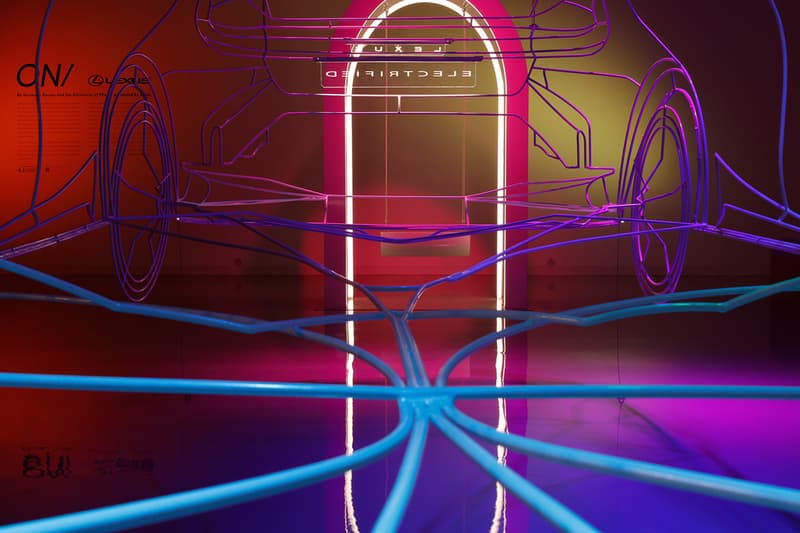 6 of 8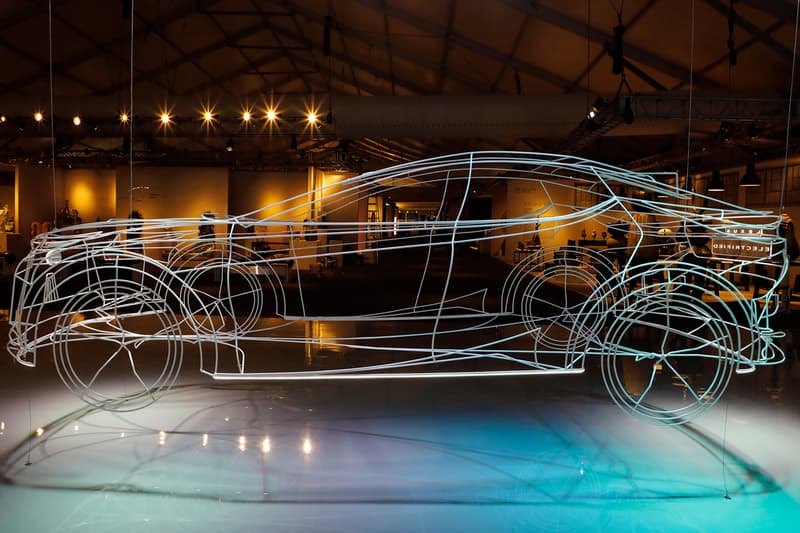 7 of 8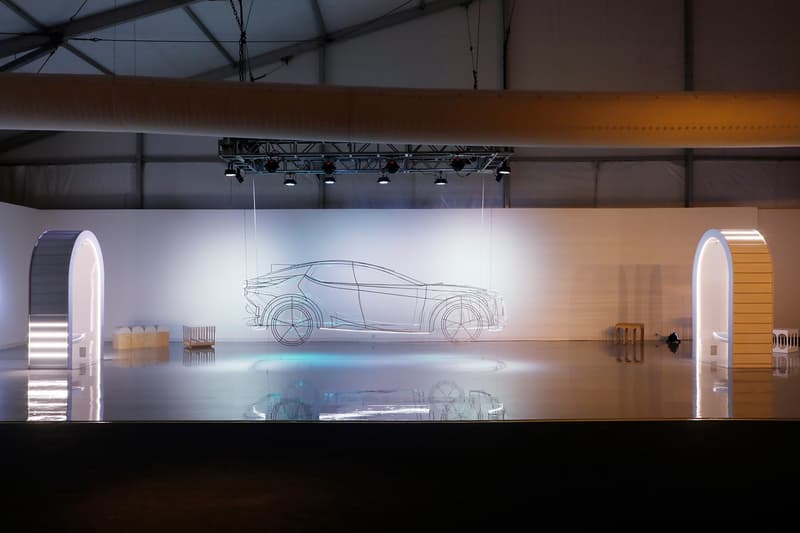 8 of 8
Lexus unveiled ON/ at Design Miami/, presenting the power and potential of the automaker's LF-Z Electrified concept car.
The immersive installation embodies the human-centered, future-oriented approach to design and craftsmanship that is shared by Lexus, architect and professor, Germane Barnes, and his team at the University of Miami. The title serves as a nod to the on-and-off switch as a vision of a carbon-neutral future powered by electric technology.
Visitors to the fair will enter a dimly lit space, where the glow of neon lights draws you in to inspect further. At the center lies a suspended LF-Z Electrified Concept car rendered in steel and illuminated with embedded LED lighting. The lighting scheme was designed to invite engagement from users around the world via an interactive virtual model unveiled online alongside the physical display. Surrounding the floating car are two illuminated arches with a swing between each. Participants will be able to play the role of the artist as they alter the color schemes of the walls, car, swings and furniture.
Lexus has a commitment to the "Japanese design principles of takumi (expert craftsmanship) and omotenashi (exceptional hospitality)," said Barnes, adding further that the automaker embodies elements of high-quality design, all while echoing societies collective values, such as a carbon-neutral future.
Barnes and his team will select a series of user-generated designs to showcase onsite, spotlighting the creative vision of entries from around the world. ON/ at Design Miami/ is on view at Design Miami from December 1 to 5.
Elsewhere, check out David Kordanksy's Art Basel Viewing Room.
Design Miami
Convention Center Drive
& 19th Street
Miami Beach, FL, USA