Takeoff Launches His Own NFT Platform Called Apes in Space
NFT owners will have the chance to win Ethereum, Migos tickets and more.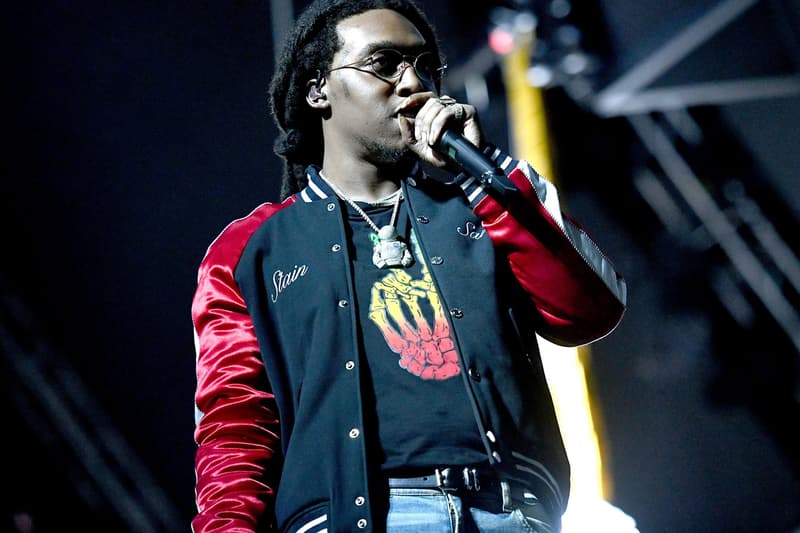 Migos' Takeoff has debuted his own NFT platform, Apes in Space. Announced on Tuesday, the project will allegedly be selecting one of its NFT owners to join the rapper on a future trip to space.
View this post on Instagram
The first NFT collection from the platform will be released later this week. A pre-sale for 2,000 whitelisted members, 20% of the NFT supply, will kick off on December 5, followed by a public sale on December 6.
"The Apes In Space team has years of experience in the marketing and digital space under its belt," the project's website reads. "With Takeoff (1/3 of Migos) as part of the team, the Apes In Space project has more connections in the NFT space than any other collection."
"We spent months crafting the art of the project and we couldn't be happier with the final result," it continued.
While few details were revealed regarding the supposed space trip, Takeoff has promised other rewards to those involved with Apes in Space.
Once the platform reaches 500 ETH in secondary sales, the project has said that it will award one Apes in Space owner the equivalent of $25,000 USD in Ethereum. An additional two NFT owners will receive four tickets to an upcoming Migos concert.
In addition to a website, Takeoff's Apes in Space also has a Discord channel.
View this post on Instagram
In other tech news, Tesla's $50 USD Cyberwhistle has already sold out.