Fortnite Introduces New Social Spaces Called "Party Worlds"
Players can submit their own world creations to the game's Discover form.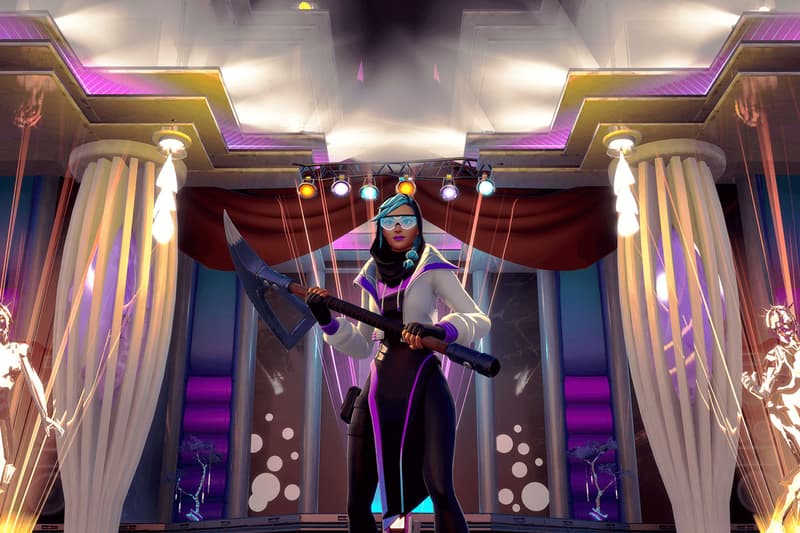 Fortnite has unveiled a new "Party Worlds" experience, which is designed for players "to hang out, play fun mini-games, and make new friends," according to the Epic Games title.
Though players can already meet in Hubs, their primary purpose is to surface engaging content and islands to help users find new creative experiences. Unlike Hubs, Party Worlds do not link to other islands, and they do not act as a discovery tool.
Additionally, Fortnite is allowing players to create their own Party Worlds and has already shared two examples of spaces created in collaboration with players: Walnut World by fivewalnut (Island code: 9705-9549-4193), which resembles an amusement park, and Late Night Lounge by TreyJTH (Island code: 8868-0043-1912), which acts as an all-night club for after-hours adventures.
Epic Games has put several guidelines in place for the creation of Party Worlds, stating that they "should not center on combat or damage" and that they "should have a high focus on self-expression through emotes, sprays, outfit changes or other mechanics." Additionally, the new spaces should encourage social interaction on the platform.
In order to submit a creation, users can tag "Party World" on their island and submit it through the game's Fortnite Discover Submission form. 
In case you missed it, Halo Infinite has dropped a live-action trailer ahead of its campaign release.