Pharrell Reveals That JAY-Z Writes His Rhymes in a Falsetto Tone
Calling Hov's creative process "odd" yet "amazing."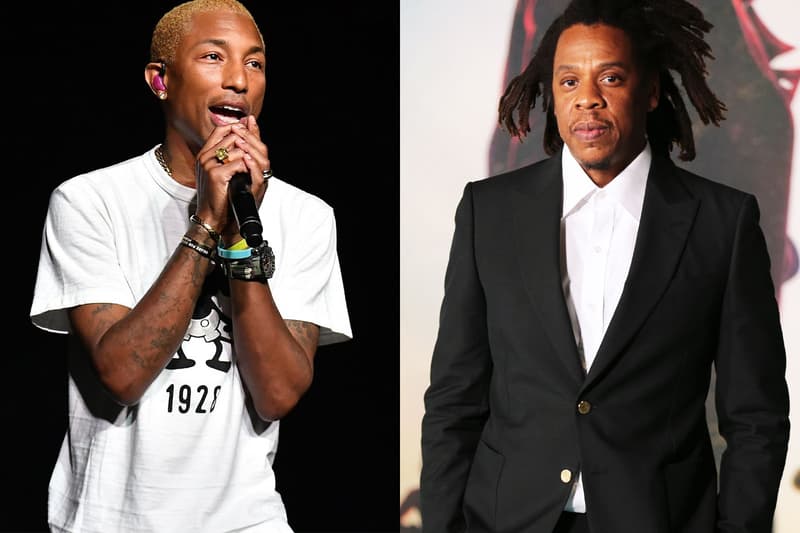 Pharrell sat down with Mark Ronson for an episode of The FADER Uncovered podcast, where he briefly discussed the "odd" yet "amazing" creative process of JAY-Z.
About halfway through the episode, Pharrell explained that Hov tends to write his rhymes in falsetto instead of his voice's regular register. "He's not good because he's just made good records, no, he's really like a character," he shared. "He's an odd guy. If you ever spoke to him, have a conversation with him, it's not a regular conversation. Or when he writes and he's just sitting there mumbling to himself, in falsetto, by the way."
Imitating JAY's falsetto, Pharrell added, "When he writes a rhyme, he doesn't go, 'Yeah, when the Remy's in the…' He doesn't do that. He goes, 'Yo, yo, when the Remy's in the system, ain't no tellin' will I f*ck em', will I diss 'em, that's what they yellin' I'm a pimp by blood.' And he like, taps you on the shoulder, and takes it back again. He writes in falsetto."
"That's odd, and different, and weird, and amazing and makes him a character," Pharrell said.
Stream the full episode on Spotify.
Elsewhere in music, Cardi B is the first female rapper to hold multiple diamond certifications from the RIAA.