Snoop Dogg Drops 1-of-1 "Decentral Eyes Dogg" NFT
With bids already topping $771,000 USD.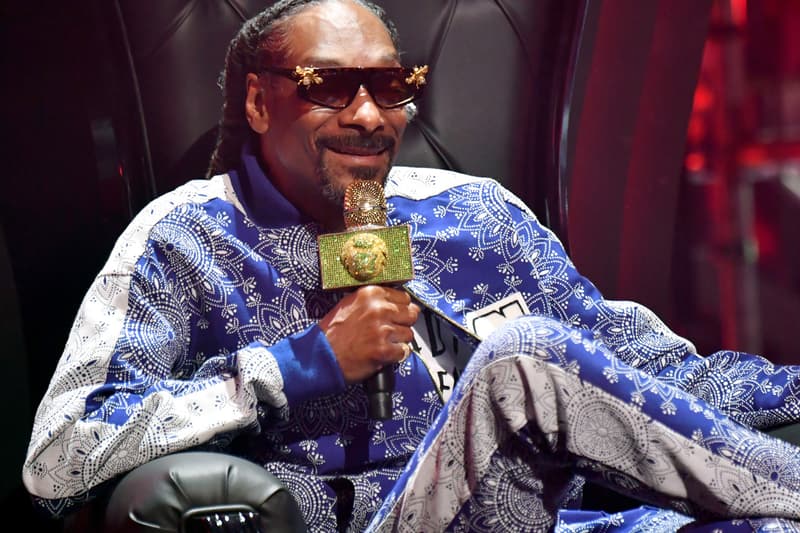 Teaming up with the digital artist Coldie, Snoop Dogg has released his first NFT collaboration. "Decentral Eyes Dogg" went up for auction on the NFT marketplace SuperRare on Monday.
The artwork is an animated collage of ten different portraits taken of the rapper at various stages in his life. It's also set to audio with NFT-themed lyrics recorded by Snoop Dogg.
"Over the last year I have become a collector, a creator and a collaborator of art on the blockchain," the rapper said in a statement. "This technology has inspired me to rethink how I work and release my art into the world."
While the auction is scheduled to continue until Friday, Snoop Dogg's NFT already has a top bid of 169 Ethereum, the equivalent of over $771,000 USD.
A seasoned NFT creator and collector, Snoop Dogg debuted his first NFT collection, "A Journey With the Dogg," earlier this year and previously claimed that he's the owner of the NFT Twitter account @CozomoMedici, which allegedly owns more than 140 NFTs.
"Decentral Eyes Dogg"" will be on view during Miami Art Week. It will be shown at SuperRare's curated exhibitions at nftnow x Christie's and at the Flager Street Art Festival.
I am excited to announce DECENTRAL EYES DOGG. A collaborative 1 of 1 that @Coldie conceptualized and created in collaboration with me! This piece will evolve over time!Make Art n Make Change. The work will will be auctioned on @SuperRare and at Art Basel. https://t.co/LSalLMbF5L

— Snoop Dogg (@SnoopDogg) November 25, 2021
In other tech news, Vince Staples fronted a new campaign for Beats x Union Los Angeles.