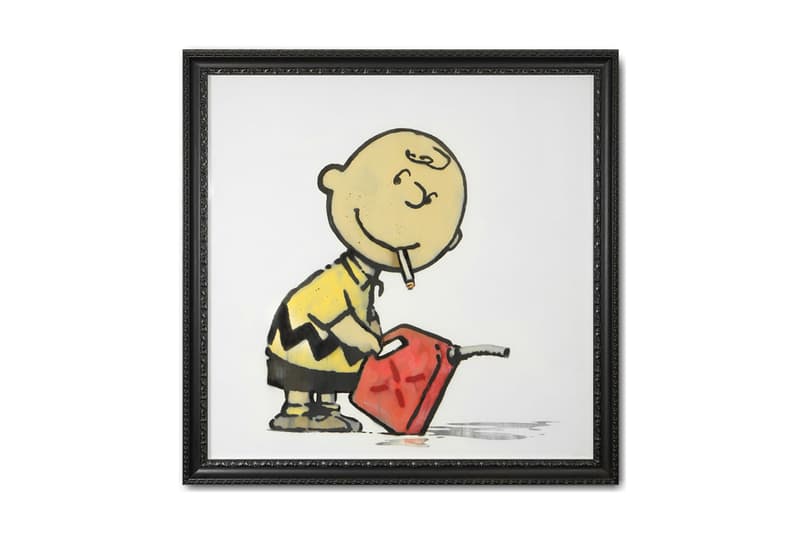 Banksy's 'Charlie Brown' Sells for $4 Million USD in Miami
One of the many Banksy artworks presented by Maddox Gallery.
---
Miami Art Week is well underway and to add to the sales, a Banksy painting was purchased for $4m USD.
Charlie Brown was sold by Maddox Gallery to an undisclosed American collector as part of its VIP Preview sale. The piece was first spraypainted by the elusive artist along a Los Angeles wall in 2011. It depicts the popular Peanuts frontman with a cigarette in mouth ready to pour gasoline on the building it is overlaid on.
The sale accompanies the largest exhibit of Banksy works from one gallery at Art Miami, with prices ranging from around $650,0000 USD to over $6.6m USD. Artworks include Keep it Real, Flower Thrower Original, Stretched Pulp Fiction, Rat at Heart and more. Stay tuned for all things Art Basel as the week of festivities continue.
Also in the news, SuperRare and SuperWorld partner on an immersive AR exhibition in Miami