Soulja Boy Claims Other Rappers Followed Kanye West in Dropping Him From Their Songs
"Kanye, this is your fault."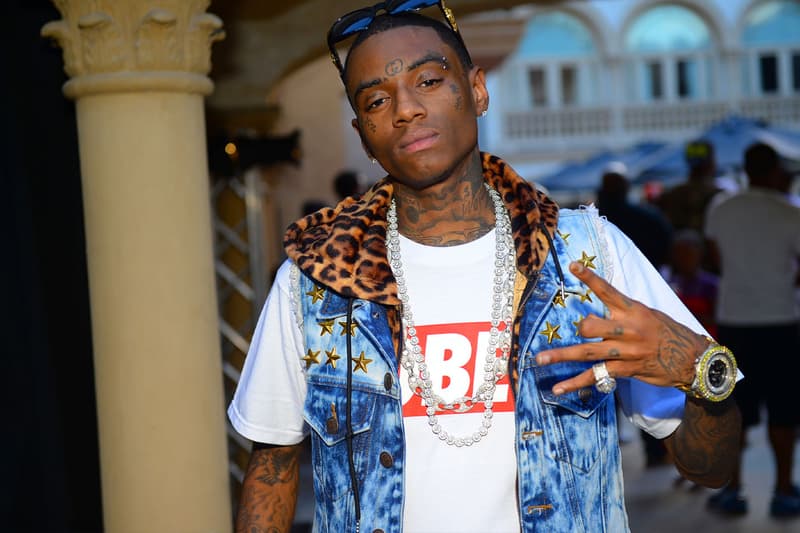 Soulja Boy is pointing his finger at Kanye West after other rappers supposedly dropped him from their songs.
During a recent Instagram Live session, the rapper confirmed that Stunna 4 Vegas and Lil Yachty removed his verses from their songs — following Ye's move on the DONDA cut "Remote Control." "Kanye West, Lil Yachty and Stunna 4 Vegas: y'all got me f*cked up," Soulja Boy said. "This is a PSA. This is a public service announcement. None of you rappers call my phone no more, please. I'm begging y'all."
"Kanye, this is your fault. This shit yo fault, Kanye. Before this Donda album shit, nobody wasn't trying Big Draco like that," he added. "Now you got Lil Yachty sending me songs, and taking me off the song. You got Stunna 4 Vegas sending me songs, and putting the songs out with Big Yavo and SSG Kobe. What is going on around here?"
"This a PSA. No rappers call me for no features no more. I'm not doing it," he reaffirmed.
West and Soulja Boy went back and forth ever since the latter was removed from DONDA; Ye went as far as to call the verse "trash" in his Drink Champs interview, but eventually sent an apology to Draco. Not long after, however, Soulja Boy publicly labeled Yeezus trash and revealed that the Drink Champs interview was disrespectful towards him.
Elsewhere in music, Rihanna has been named a National Hero of Barbados.