FIFA to Implement Offside Limb-Tracking at Arab Cup
Paving the way for its potential use in the 2022 Qatar World Cup.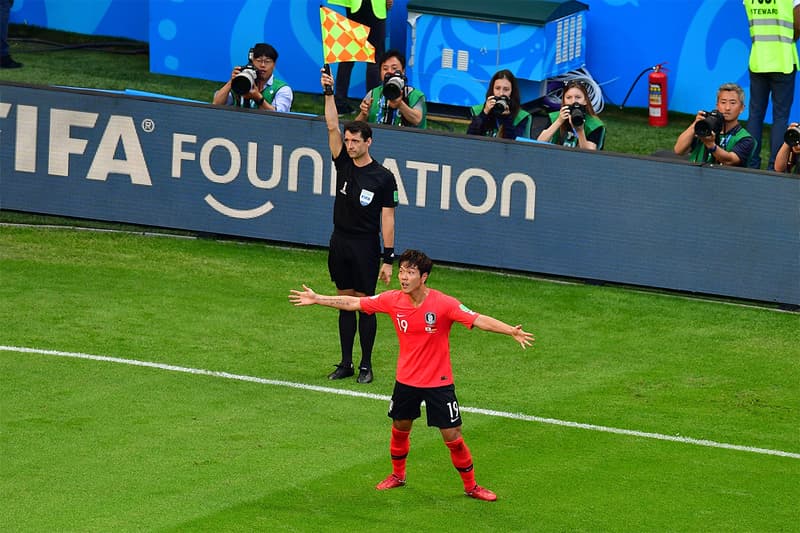 Building on top of VAR, FIFA is now introducing a new "semi-automated" limb-tracking technology that'll help referees determine whether a player was offside.
According to FIFA, the new system relies on a series of 10 to 12 cameras installed under the roof of each stadium. Together, the cameras can collect an incredible 29 data points 50 times per second per player, and once it determines that a player has been caught offside by tracking their limbs at the very moment a pass is made, the system will automatically alert to replay operator, who will then review the footage and communicate with the referee. FIFA plans on introducing the technology at the upcoming Arab Cup, and if successful, will bring it through to the 2022 Qatar World Cup as well.
"Technology is very important and useful in both the pre-match preparation and the decision-making process during matches," said FIFA's chief refereeing officer Pierluigi Collina in a statement. "In an offside incident, the decision is made after having analyzed not only the players' position but also, their involvement in the move. Technology – today or tomorrow – can draw a line but the assessment of an interference with play or with an opponent remains in the referee's hands."
Semi-automated offside technology explained ahead of FIFA Arab Cup. Pierluigi Collina and Johannes Holzmüller explain the advancement of the tests to date. This technology will be tested at the FIFA Arab Cup 2021™ #FIFArabCup #FootballTechnology

? https://t.co/A6Bef8f25A pic.twitter.com/A63xwvYZTC

— FIFA Media (@fifamedia) November 29, 2021
Elsewhere in football, Lionel Messi has won the Ballon d'Or for a record seventh time.