Steph Curry Drops Surprise NFT To Commemorate Breaking NBA's All-time Three-point Record
Surpassing Ray Allen for the record.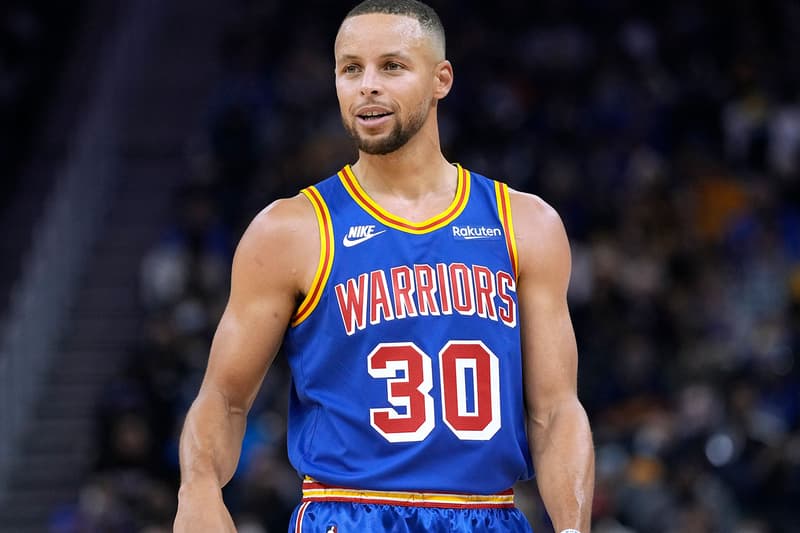 Three-time NBA Champion and Golden State Warrior star Steph Curry has officially dropped a surprise NFT to commemorate breaking the all-time NBA three-point record.
Curry has been steadily getting more and more involved in the NFT world. It is only fitting that Curry has debuted his very own NFT on such a historic occasion. Proceeds of the NFT sale are set to benefit Curry's foundation, Eat. Learn. Play., and features artists Floyd Norman, Disney's first Black animator, and Andrea McDonald, a recent college grad who is an aspiring corporate pilot. 100% of the profits will directly fund the Oakland community and the fight to end childhood hunger and provide youth with quality education and a safe place to play and be active.
2,974 pieces of the NFT will be released in honor of the record-breaking number. Each of the NFTs is multiple emotion-filled sketches of Curry and uses the "2974" number to fill in his physical features. The individual NFTs all showcase a specific three-pointer that he has made, including the game and date of when it happened. Those who purchased a minted 2,974 NFT will be gifted a bonus NFT designed by Norman for free to the consumer once the 2,974 NFT sells out. Specifically for this, Norman created two six-frame storyboards; one that highlights the moment of Curry's overtime, game-winning February 27, 2016, 38-foot three-pointer against Oklahoma City, and the moment from Curry's shot-clock-beating three-pointer against Cleveland in the 2018 NBA Finals.
Curry will also be surprising NFT holders at later dates with gifts and experiences that may include autographed memorabilia, tickets to games, early access to Curry Brand limited-edition items and more. Curry Brand and Under Armour are commemorating the feat through charitable actions including covering basketball registration fees for 45 youth in partnership with Every Kid Sports, support programs in each of the 30 NBA markets through Good Sports, provide 15 coaches training workshops through the Positive Coaching Alliance, refurbish courts in Charlotte (where he grew up), Oakland (where he has called home his entire career) and New York City (where he broke the record).
Speaking exclusively to HYPEBEAST, Curry said: "I'm truly grateful to be able to share this moment with all of the fans, the entire Bay Area community and everyone who has supported me throughout the years. This surprise NFT drop gives fans the chance to be a part of this historical moment, and to also continue this journey with me because this ride is far from over. I'm honored that two incredibly talented artists, Floyd Norman and Andrea McDonald, have been able to add their creative touches to my career. This moment is bigger than me and it's another opportunity for all of us to do something good together. I will donate 100% of my profits from these NFTs to Eat. Learn. Play., so that we can continue to further the mission that Ayesha and I have to end childhood hunger, improve literacy rates and provide kids with a safe place to play and be active."
For more information on the NFT, check out 2974sc.com.
In case you missed it, Lucien Smith launches SEEDS NFTs.