Kanye West's Bulletproof 'DONDA' Vest Sells for $75K USD at Auction
West donned the vest at the album's second listening event in Atlanta.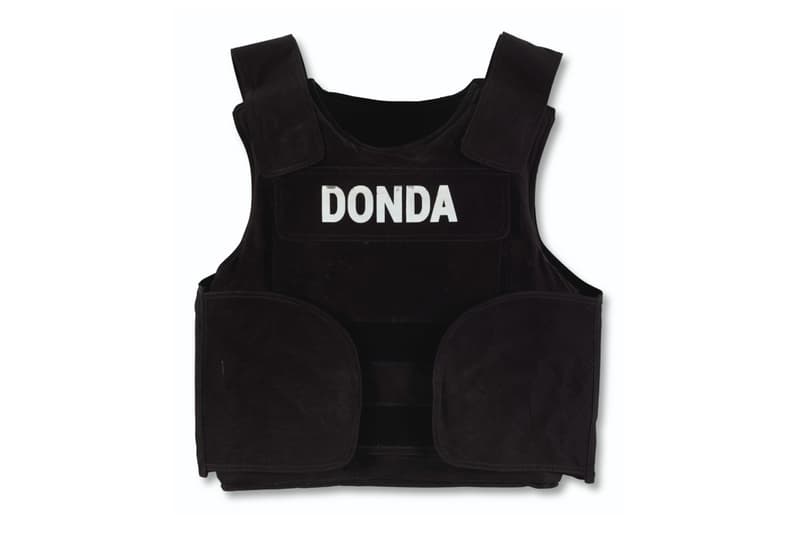 A bulletproof vest worn by Kanye West during the second DONDA performance event has sold at auction for $75,000 USD.
The vest features a white hand-painted DONDA logo and 'MBD' signed in West's signature, an acronym for 'My Body Different.'
West had gifted the vest to a security guard at the August 5 listening party held at Atlanta's Mercedes-Benz Stadium.
The guard resold it for $20,000 USD in August. The vest then went up at a recent auction organized by Christie's called Handbags x HYPE, which closed on December 9.
In addition to the physical vest, its buyer, whose identity has yet to be revealed, received a 1-of-1 NFT that serves as the "digital representation" of the vest, minted by Ethernity, and corresponding digital 3D data.
"Worn during his time at the stadium, the DONDA bulletproof vest was designed as a metaphor for West's militaristic perspective, reflecting his need for only the essentials to survive and his readiness to go on stage and risk his life for his music and craft," Christie's said.
Other items up for grabs at the Handbags x HYPE sale included a comprehensive Off-White x Nike collection, a pair of Air Jordans worn and signed by Michael Jordan and more luxury merchandise.
View this post on Instagram
In other music news, Travis Scott has been dropped from the Coachella 2022 lineup.