Tiger Woods Talks About His Future in Golf in First Interview Since Car Accident
Admitting that he realistically will never play the tour "full time, ever again."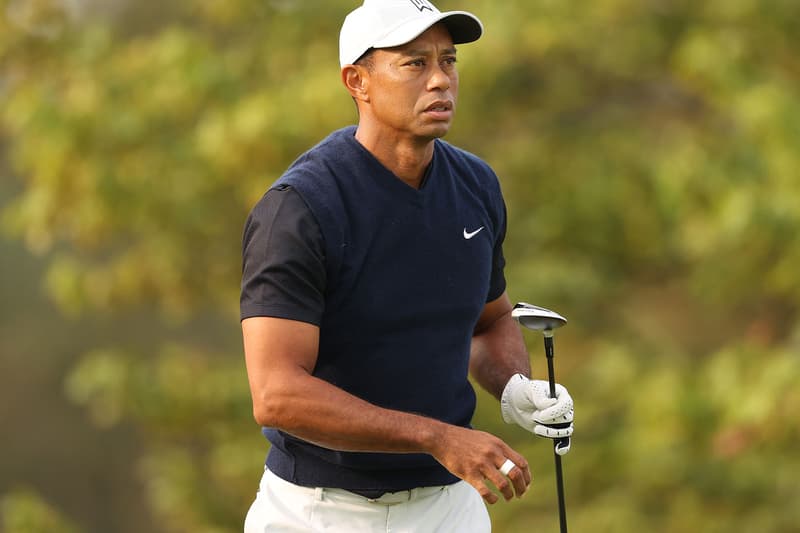 This February, Tiger Woods was hospitalized following a car accident in Los Angeles. Earlier this week, Woods spoke about the incident in his first in-depth interview after the crash, touching on his future in golf and what to expect next.
The legendary golfer sat down with Golf Digest, shedding some light on his traumatic injuries, his recovery process as well as how he has been moving forward. When it came to discussing the longevity of his career post-accident, Woods said, "I think something that is realistic is playing the tour one day—never full time, ever again—but pick and choose, just like Mr. [Ben] Hogan did. Pick and choose a few events a year and you play around that." He added, "You practice around that, and you gear yourself up for that. I think that's how I'm going to have to play it from now on. It's an unfortunate reality, but it's my reality. And I understand it, and I accept it."
Woods' accident led to open fractures to both the fibula and tibia in his right leg. Wood explained, "There was a point in time when, I wouldn't say it was 50/50, but it was damn near there if I was going to walk out of that hospital with one leg. Once I [kept it], I wanted to test and see if I still had my hands. So even in the hospital, I would have [girlfriend] Erica [Herman] and [friend] Rob [McNamara] throw me something. Throw me anything."
After the accident, Woods said he relied a lot on the teachings of his father, "This is where dad's teaching came into play being in the military and being SF [special forces]. Any SF operator can attest to this—you don't know how long a firefight is gonna take. It could last five seconds or five hours and some could go on for days at a time. With that in mind, you don't know when the end is so that's the hard part."
He revealed that at this point, Woods is still not fully recovered and is barely even "at the halfway point." The athlete believes that he still needs a lot more muscle development and never development to ensure that his leg is stronger. Having come out of five back operations, he still needs time to rehabilitate. When it comes to getting his body back on track, Woods said, "There's a lot to look forward to, a lot of hard work to be done—being patient and progressing at a pace that is aggressive but not over the top."
While it seems that his professional golf career is far from over, it seems that it might take a little bit longer for Woods to be back in full fledge.
Making progress pic.twitter.com/sVQkxEHJmq

— Tiger Woods (@TigerWoods) November 21, 2021
In other sports news, LeBron James recently responded to Isaiah Stewart's claims of intentionally elbowing him.