'Chucky' Series Renewed for Season 2
Arriving 2022.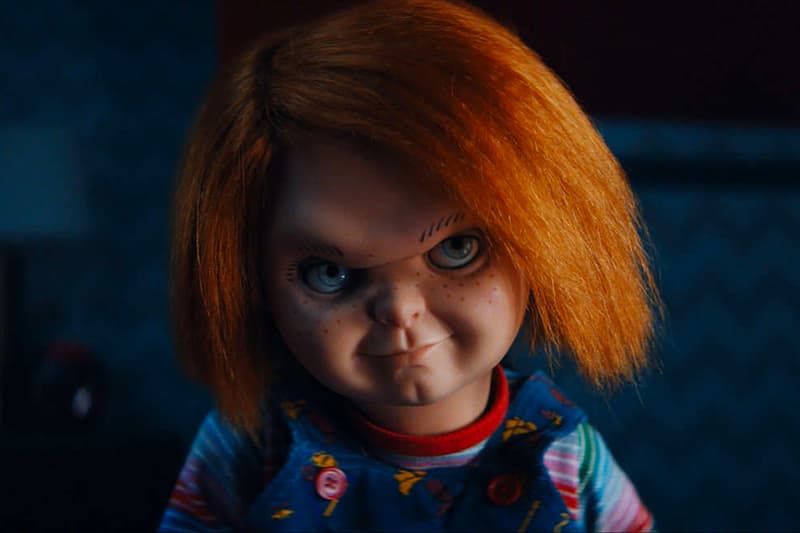 With the first season's finale airing later today, the popular television horror series Chucky has just been renewed for a second season.
While not much is known about what season two will entail, we do know that it's slated to release sometime in 2022, though it's unclear if it'll remain on Syfy and USA Network. "We're thrilled to start pulling the strings on a second season of puppet mayhem with Chucky," said executive producer Don Mancini. "Many thanks to our partners at USA, Syfy and UCP for their incredible support and guidance bringing Chucky to the small screen, bigger than ever. And to the fans, Chucky sends his still-undying thanks, and a message: 'This isn't over, not by a long shot. You better watch your backs in 2022!'"
As for those unfamiliar with the new television series, Syfy's Chucky is a continuation of the killer doll's original theatrical story. After showing up at a suburban yard sale one day, the sinister doll throws the town into chaos with numerous brutal murders that threaten to expose the town's own secrets. Chucky is also on the verge of being exposed too as people from his past begin to appear, including the original characters played by Brad Dourif, Fiona Dourif, Jennifer Tilly, and Christine Elise McCarthy.
There's currently no precise release date for Chucky season two, so fans of the franchise should stay tuned for more updates to come.
Elsewhere in entertainment, a deleted scene from Shang-Chi shows Wenwu's involvement with the original Iron Man.