Essentials: Nicky Diamonds
The Diamond Supply Co. founder reveals his everyday staples and favorite L.A. restaurants.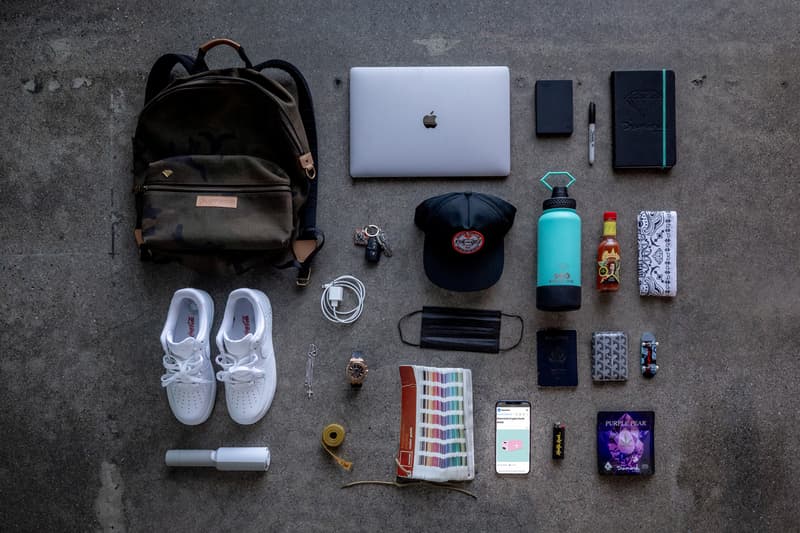 For our latest Essentials installment, we speak with Diamond Supply Co. founder and streetwear OG Nicholas Tershay, better known as Nicky Diamonds.
Diamonds first established Diamond Supply Co. as a skateboard hardware line in 1998, before moving to Los Angeles in 2000 to grow his brand to include both hardware and apparel. He eventually opened Diamond Supply Co.'s flagship store in Fairfax before expanding across the country and the world. While the brand has grown to capture an audience beyond just the skateboarding community, evolving with the times to deliver collaborative items such as Mickey Mouse Surfboards and Ben Baller basketballs, and recently moving into the metaverse with NFTs of its infamous Tiffany Dunks, the brand remains true to its roots, regularly supporting up and coming skaters and boasting a legendary roster of riders that include Nyjah Huston, Yuto Horigome and Kelvin Hoefler.
Nicky Diamonds' Essentials picks naturally consist of many of his brand's own items which include a water bottle, Tech-Deck, notebook and Diamond Supply Co. Purple Pear Cannabis, as well as collaborative pieces such as the Coca-Cola x Diamond Nike Air Force 1's, Mickey Mouse x Diamond Bandana, and Chevrolet x Diamond cap. "The collaborations we do are just things I liked as a kid or they are with someone or something that I appreciate now," Nicky explained when asked about seeking the right fit for partnerships.
Carrying around a color reference and measuring tape, Diamonds reveals that he's still very hands-on with his products. "The Pantone books and measuring tape are essential as well as my laptop because I still do all of the design for Diamond. 99% of everything you see from tee shirt graphics to cut and sew apparel for the past 2 decades are all done by me," he said.
With a Chevrolet collaboration under his belt, Diamonds has a clear affinity with the brand and drives a 1970 Chevelle 572. When asked which restaurants he frequents, Diamonds highlights a range of upscale, fast-food, and vegan spots in the city including Cara Hotel, Open Sesame, Soho Beach House, Real Food Daily, Extra Market, My Vegan Thai, and Monty's. He makes sure to bring around a bottle of Grandeza hot sauce which he "puts on almost anything."
Take a look at Nicky Diamond's product spread above, and stay tuned for more Essentials features in the coming weeks.
In last week's Essentials series, we spoke to Bang Bang NYC tattoo artist Mr. K.