'Horizon Forbidden West' Reveals More About New and Returning Machines
A new environment allowed the team to explore more possibilities.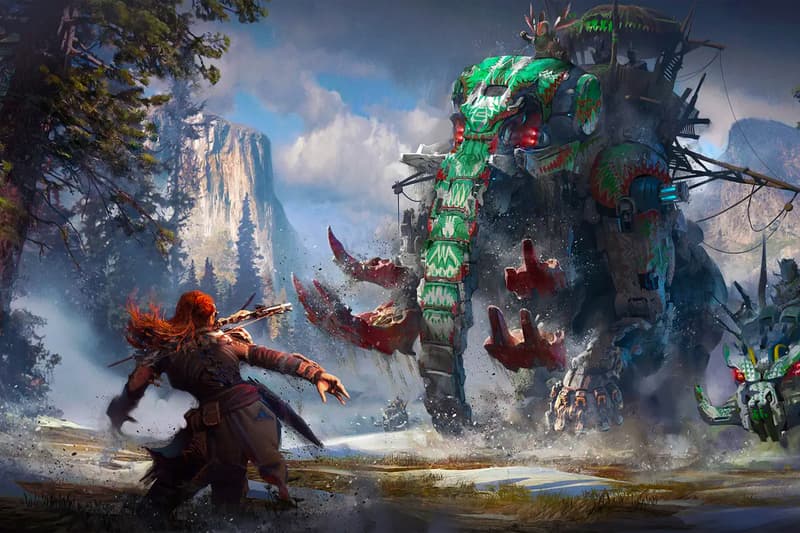 Though Horizon Forbidden West's highly anticipated release date is still some time away, the development team behind the beloved franchise has now shared more details about the upcoming title's new machines and monsters.
Discussing the game in a new blog post on Sony's PlayStation site, Guerilla Games' principal machine designer Blake Politeski revealed that ideas that first came up in Horizon Zero Dawn but never made it into the game can now be fleshed out with the sequel. "During Horizon Zero Dawn's development, we had a ton of ideas — of course not everything could make it into the first game, but now with Horizon Forbidden West we've been able to match some exciting ideas that previously weren't feasible with new and interesting concepts," the designer said.
Now that Aloy is venturing into a new environment, there are also more possibilities for the team to explore other machine forms. "We're getting to explore a new area within the world of Horizon," Politeski continues. "It was interesting to figure out what type of machines would live in different ecological zones, and how they would interact with each other, their environment, and of course humans. Machines are the so-called caretakers of this world, so how they perform their roles and what the player can do to use these behaviors to their advantage was always interesting to consider."
Aside from the returning Watcher and Snapmaw, players will also encounter a whole host of new foes in Horizon Forbidden West, including the Clawstrider, Sunwing, and the massive Tremortusk, designed specifically as a combat machine to protect its counterparts.
For fans of the franchise, Horizon Forbidden West will launch on both the PlayStation 4 and PlayStation 5 on February 18, 2022.
Elsewhere in gaming, Konami has pulled several Metal Gear Solid titles from storefronts due to issues with some historical footage used.