Tesla May Soon Accept Bitcoin As Payment Again
The electric car company took Bitcoin payments from March to May of this year.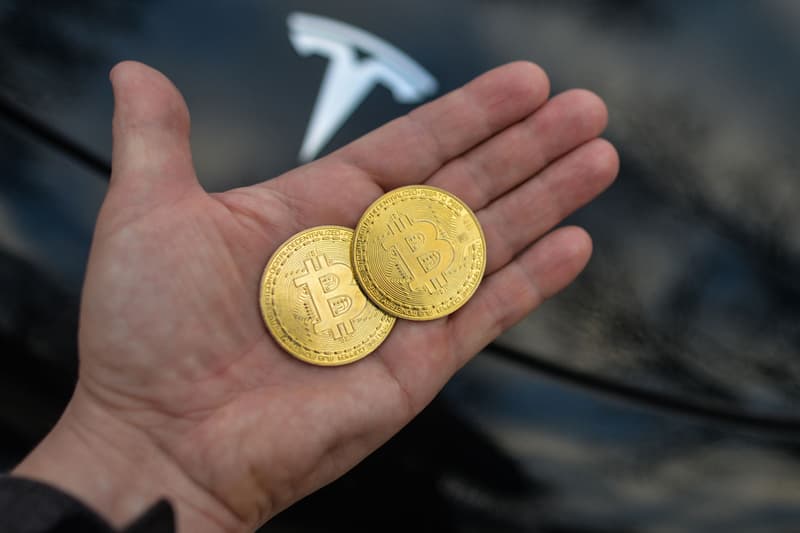 Tesla may soon start accepting Bitcoin as payment, according to a recent filing with the U.S. Securities and Exchange Commission.
According to the document, filed in relation to the company's recent earnings report, Tesla detailed their holding of $1.5 billion USD in Bitcoin and said it might consider accepting cryptocurrency as payment.
"We may in the future restart the practice of transacting in cryptocurrencies ("digital assets") for our products and services," Tesla wrote.
The electric car company previously accepted Bitcoin as payment from March to May of this year before halting the practice. CEO Elon Musk cited concerns about the environmental impact of mining Bitcoin.
"We are concerned about rapidly increasing use of fossil fuels for Bitcoin mining and transactions, especially coal, which has the worst emissions of any fuel," Musk tweeted at the time. "Cryptocurrency is a good idea on many levels and we believe it has a promising future, but this cannot come at a great cost to the environment."
Last week, the company posted its third-quarter earnings, noting a record net income, operating profit and gross profit, as well as an operating margin that exceeded expectations. Tesla's total revenue grew 57% year-over-year in Q3 to a record $13.76 billion USD, attributed to a growth in vehicle deliveries as well as growth in other areas of the business.
The company also received an order for 100,000 Teslas by the end of 2022 by rental car company Hertz, boosting its valuation to over $1 trillion USD.
In other news, Bitcoin recently reached a new all-time high above $65,000 USD.