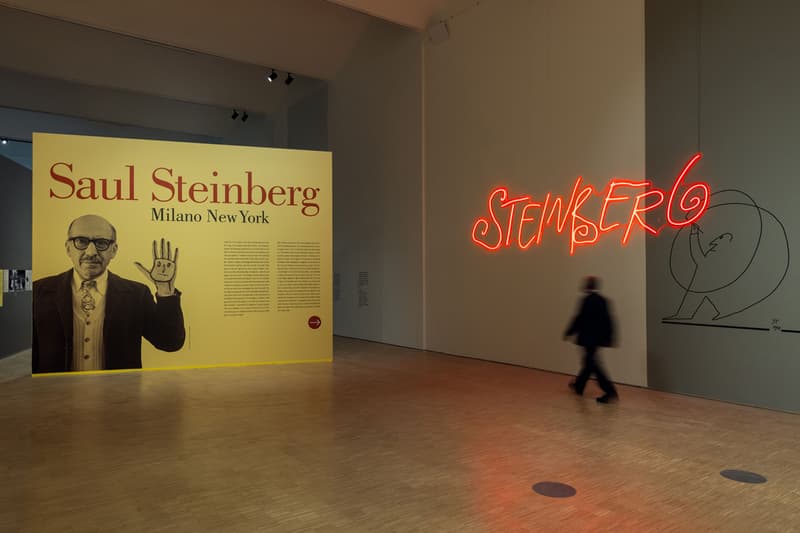 1 of 10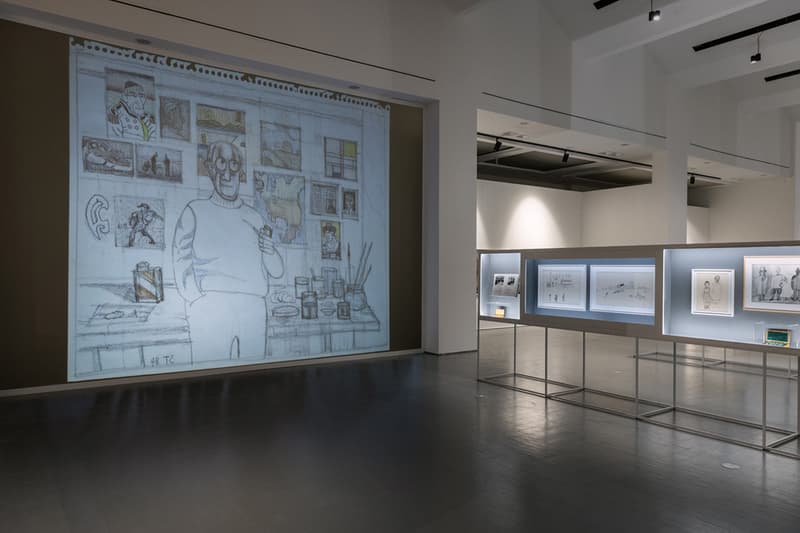 2 of 10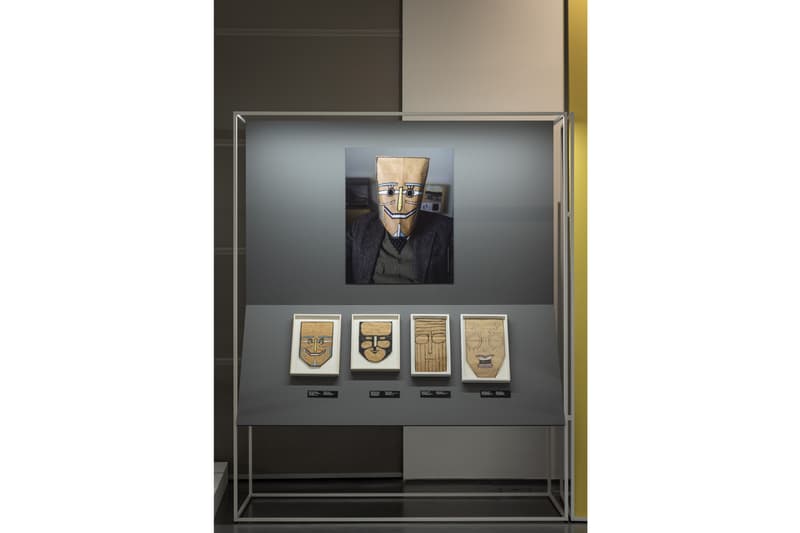 3 of 10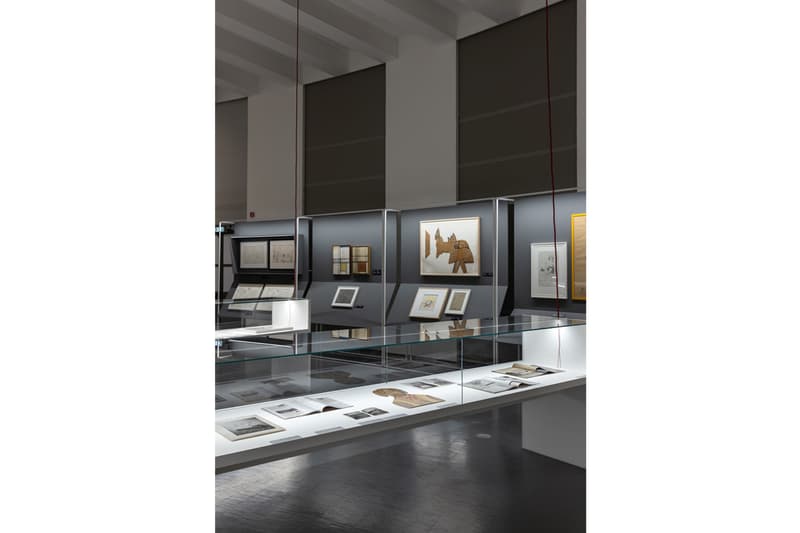 4 of 10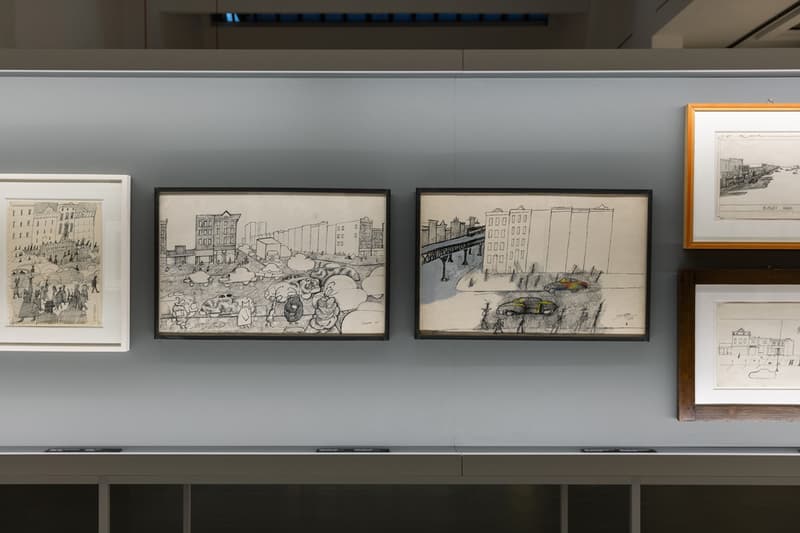 5 of 10
6 of 10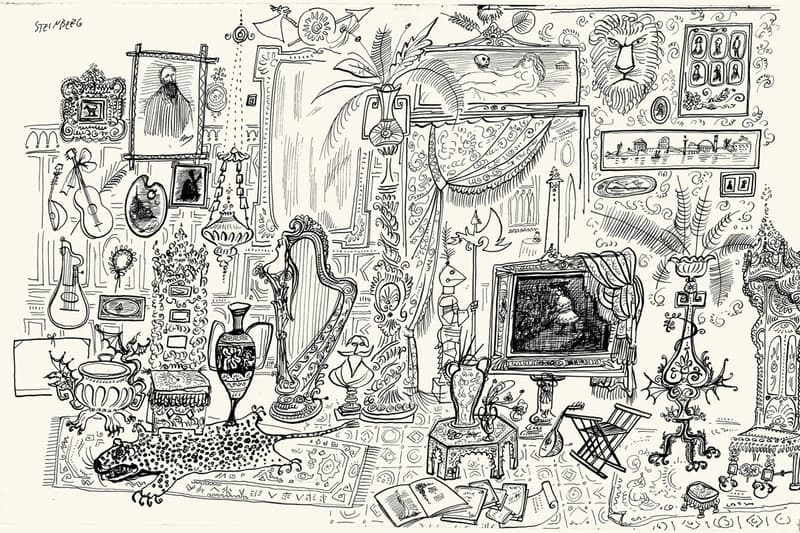 7 of 10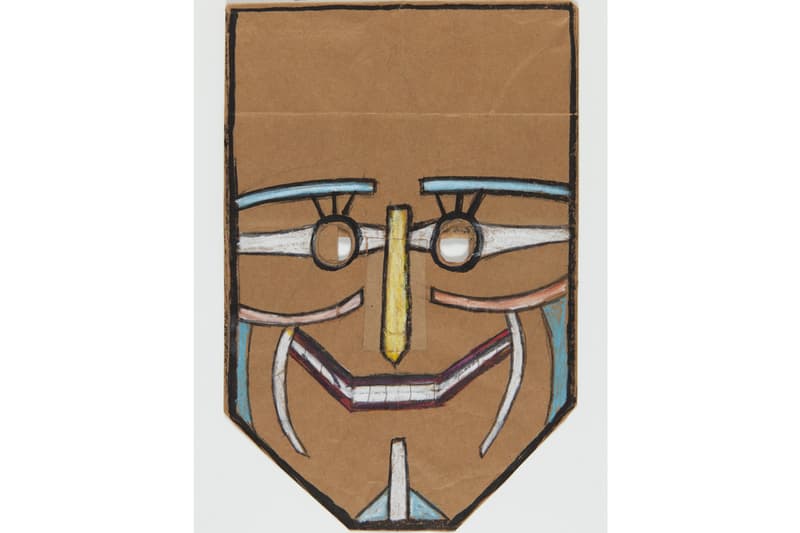 8 of 10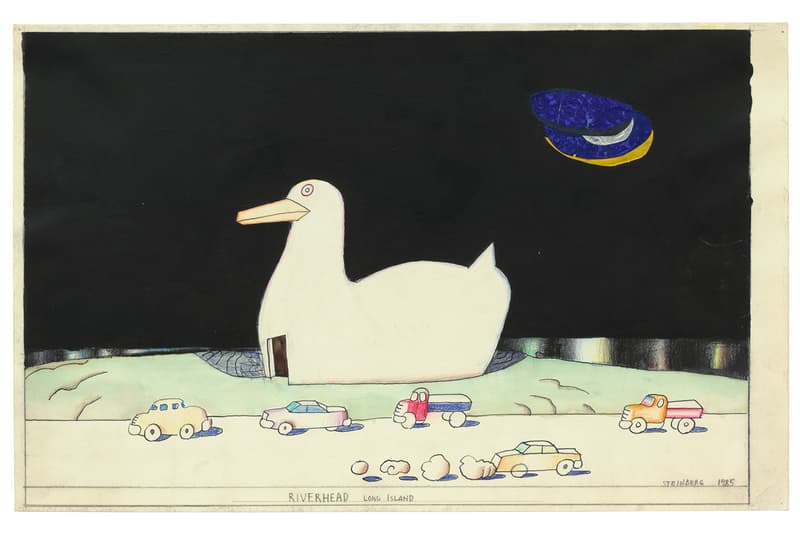 9 of 10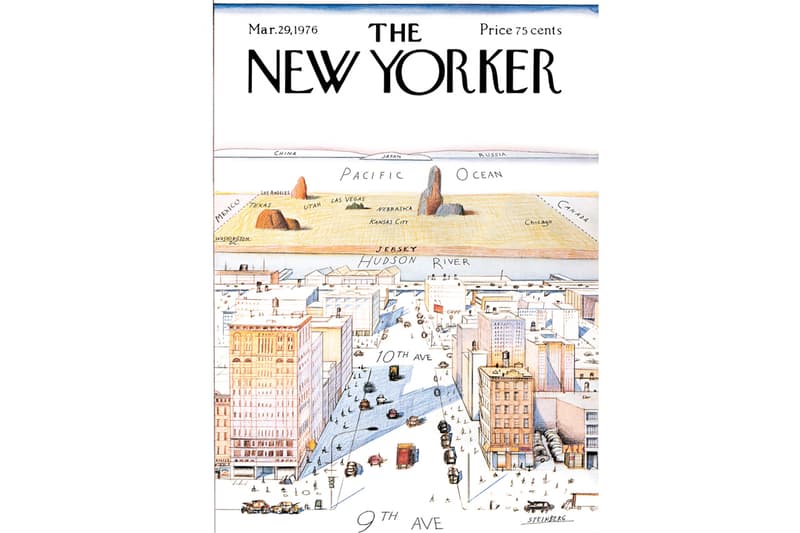 10 of 10
Triennale Milano Is Honoring Legendary Cartoonist Saul Steinberg
Showcasing over 300 artworks that focus on the artist's formative years.
---
The late-great Saul Steinberg is being honored in a new exhibition at Triennale Milano. As a legendary cartoonist for The New Yorker, the Romanian-American artist lived in Italy's business capital during his formative years between 1933 and 1941 — one of the more lesser-known periods of his life, according to writer Mario Tedeschini Lalli.
Curated by Italo Lupi, Marco Belpoliti, and Francesca Pellicciari, and put on together with the Electa publishing company, the collection of artwork spans pencil and ink drawings, watercolor illustrations to elaborate masks, objects, and sculptures. Housed on the "Curva" section of the museum's first floor, the 350 artworks are sourced from the Saul Steinberg Foundation, along with global institutions around the world, such as the Biblioteca Nazionale Braidense and the Jewish Museum.
Steinberg was expelled from Italy in 1941 due to his Jewish heritage and only luckily made it to the United States the following year after a series of hardships. Having enlisted in the armed forces, the young artist served in several theatres of war — China, India, North Africa, and Italy. Like many of his socially critical cartoons, he dedicated his experiences fighting through various illustrations, such as one on view at Triennale called Fourteen Americans.
To accompany the exhibition, there is a book published by Electa called Steinberg: A to Z that analyzes the artist's oeuvre through multiple aspects during his life. "Saul Steinberg: Milan, New York" is on view at Triennale until March 13, 2022.
Also happening in art, Picasso's paintings sold for more than $100 Million USD at auction.