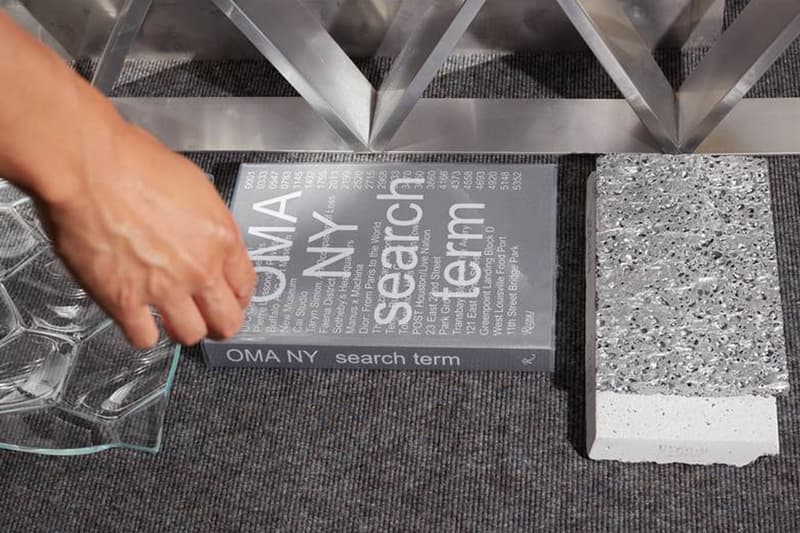 OMA's New Book Explores Its Cultural Identity Across 23 Architectural Projects
Featuring interviews with Alice Waters, David Byrne, Virgil Abloh and more.
---
OMA is a leading international architecture firm backed by eight individual partners, with Shohei Shigematsu and Jason Long leading OMA New York. With four main offices around the world, the group takes everyday buildings and forms and reinvents them for the demands of our changing world.
To follow up on its first compendium, Content and Koolhaas's S, M, L, XL, Shigematsu and Long have released a long-anticipated monograph, titled OMA NY: Search Term. The latest volume presents 23 architectural projects such as residential skyscrapers from New York to San Francisco, mixed-use developments taking place in Tokyo, alongside a number of intimate artist studios, museum expansions and park projects.
More than just an architectural firm, OMA understands that its projects have just as much to do with urbanism and the cultural heartbeat that underpins it all. Therefore, the book aims to act as a sort of metadata of work for tracing the group's identity and attitudes. There is a number of exciting interviews with artists and curators, chefs and designers, to museum directors and policymakers. Amongst the list includes Lisa Phillips and Massimiliano Gioni, to Virgil Abloh, Alice Waters, and David Byrne.
Published by Rizzoli, the semi-hard cover book spans at 676 pages and is available to purchase on Amazon for $85 USD.
In case you missed it, HypeArt has announced its first-ever NFT with digital artist Fvckrender.