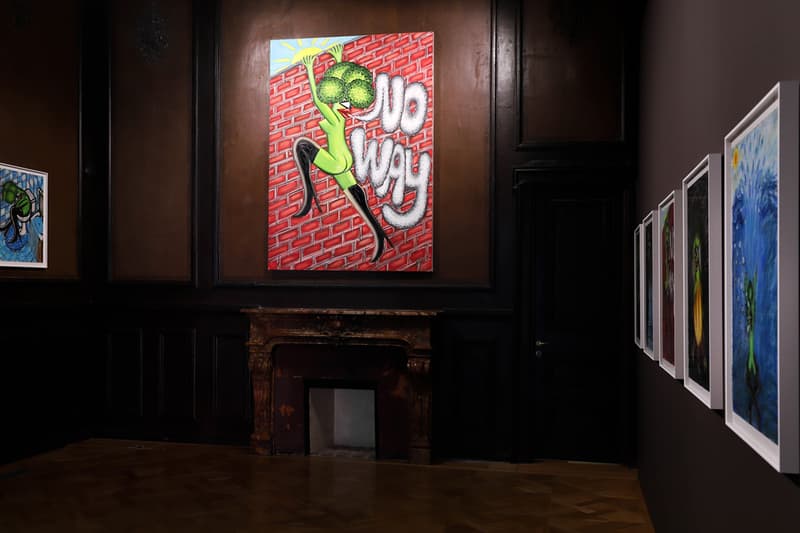 1 of 10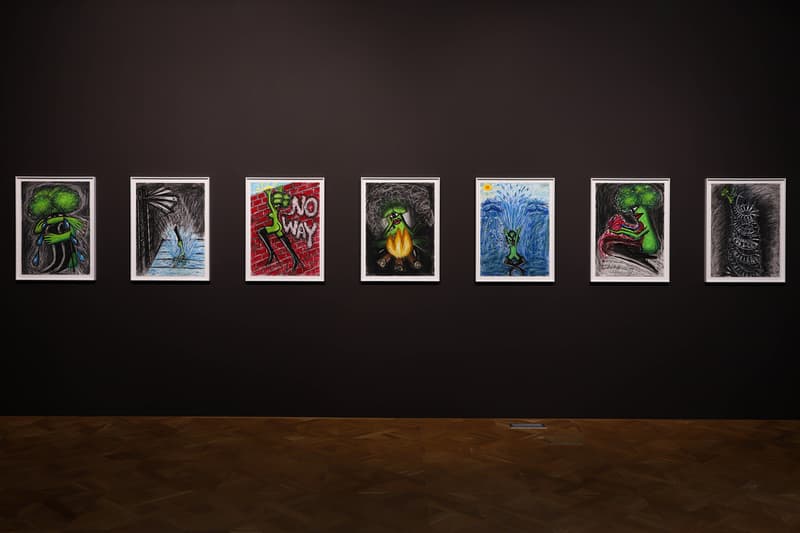 2 of 10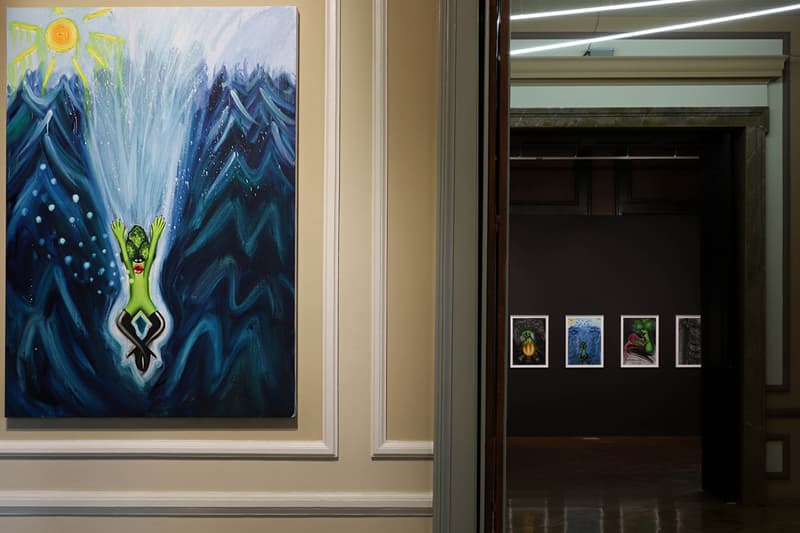 3 of 10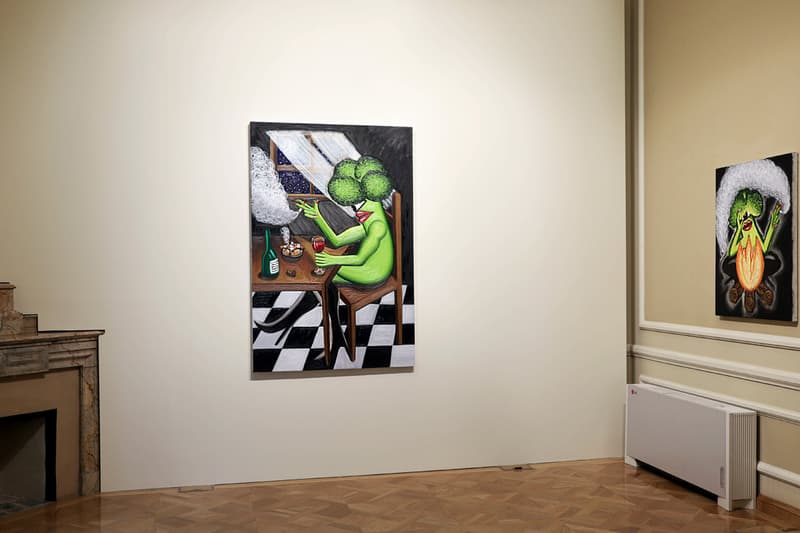 4 of 10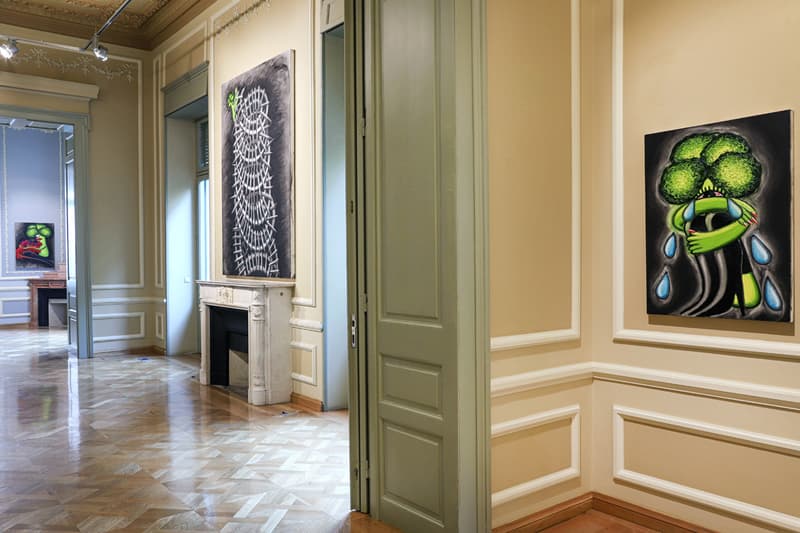 5 of 10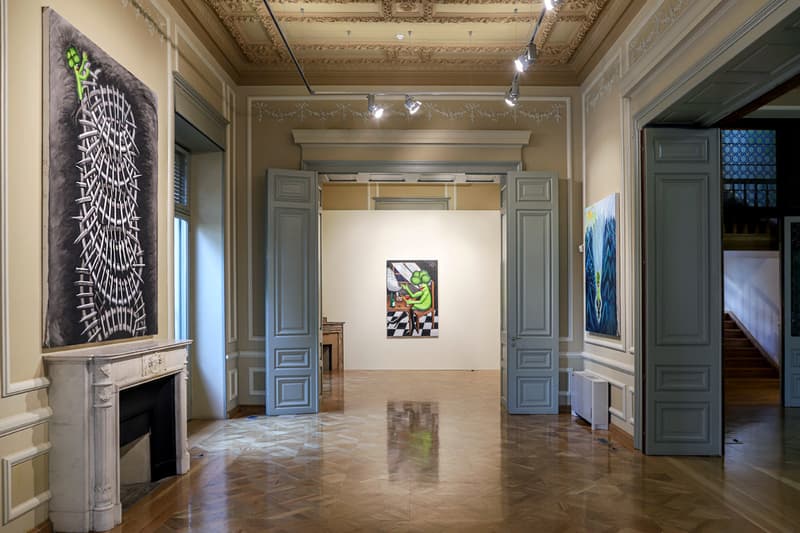 6 of 10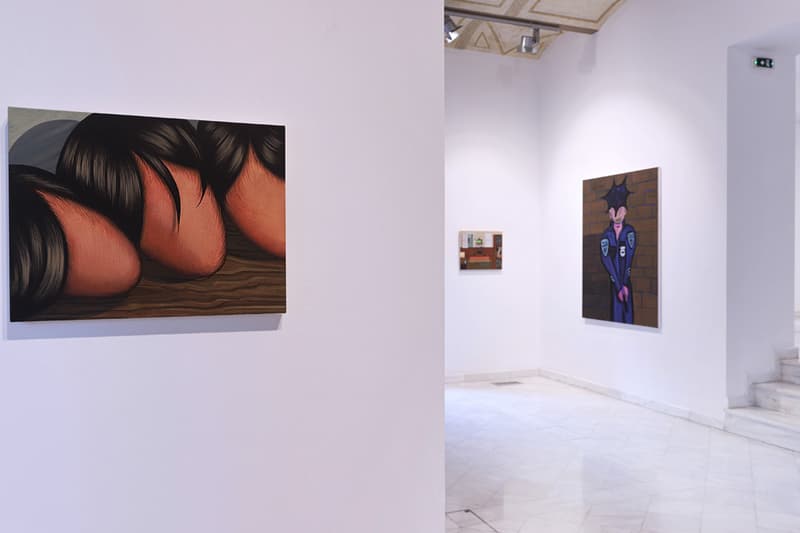 7 of 10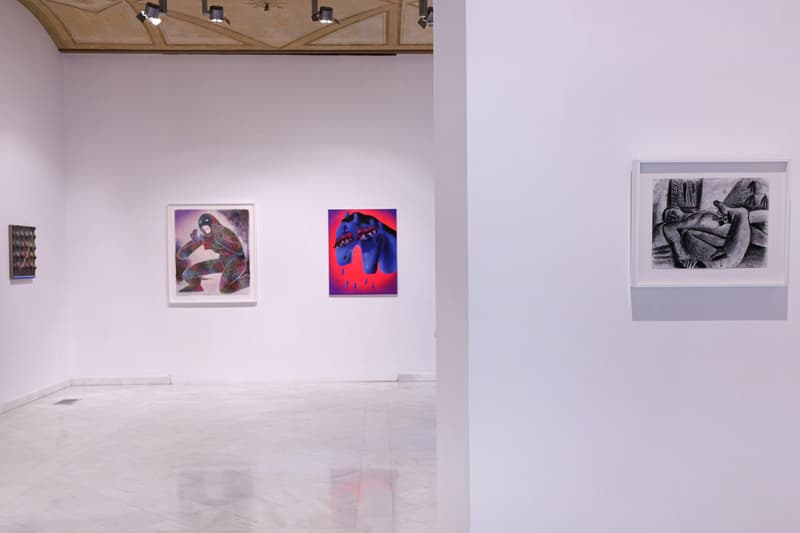 8 of 10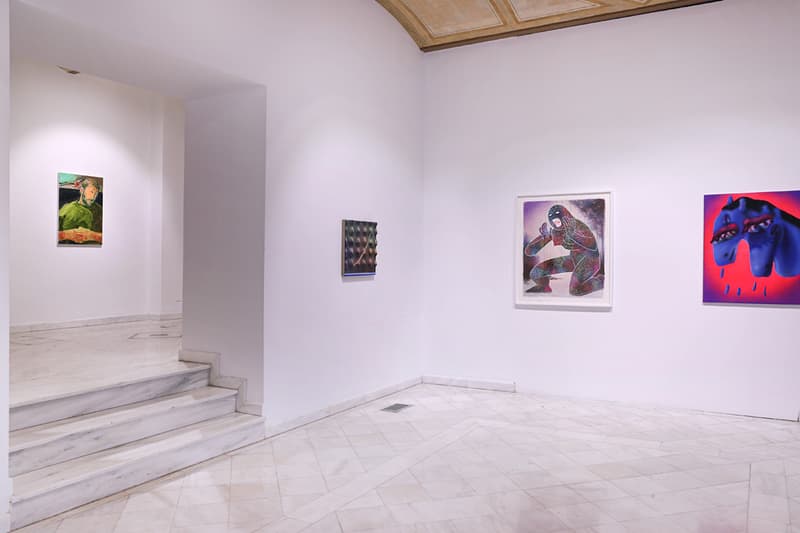 9 of 10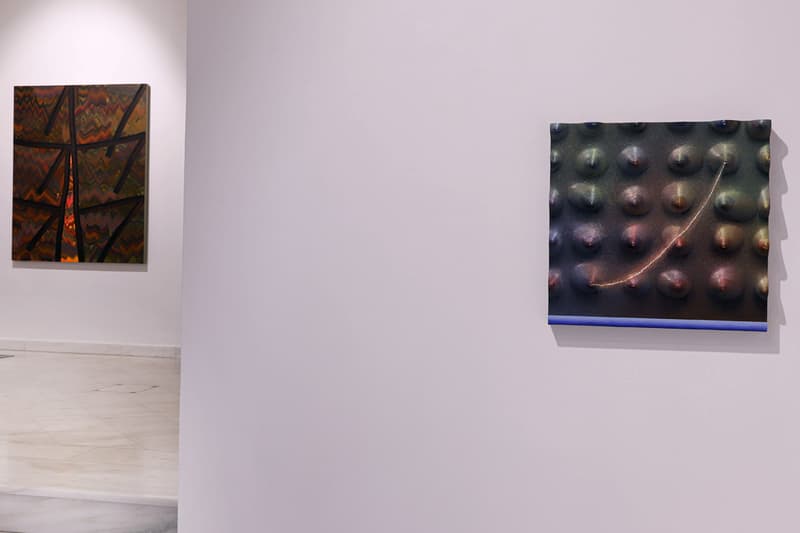 10 of 10
Allouche Benias Explores Anxiety in Two New Exhibitions
Featuring a solo exhibition by Hein Koh and a group show including the likes of Julie Curtiss and Austin Lee.
---
Hein Koh is a Brooklyn-based artist who uses eccentric iconography to create provocative artwork that comments on the body, gender, and identity. As the pandemic hit, Koh felt overwhelmed by the turmoil taking place and decided to take a break from her studio practice. After taking time off to reflect, Koh sought to reconnect with her drawings and paintings, after spending a decade almost exclusively making sculptures.
The resulting work is entitled "Can't Help My Self" and is now on view at Allouche Benias Gallery in Athens. "Painting opened up a whole new world of psychological narratives," she told Juxtapoz in a past interview, adding that it "allowed me to explore and process the recesses of my mind."
To complement her solo exhibition, the gallery is also hosting a group show that Koh curated, entitled "Applied Anxiety." Koh argues that much of the work that artists make is somewhat driven by anxiety, hence the name of the title. The artists exhibiting include Julie Curtiss who recently collaborated with Case Studyo, along with abstract painter Loie Hollowell and the digital and spray paint explorations of Austin Lee.
Both exhibitions will be on view at Allouche Benias until November 11. (See the full list of artists below.)
Also on view, Triennale Milano is honoring the life of late-cartoonist Saul Steinberg.
Allouche Benias Gallery
Kanari 1,
Athina 106 71,
Greece
"Applied Anxeity"Artist List:
Gina Beavers,
Anthony Cudahy
Julie Curtiss
Louis Fratino
Adam Green
Loie Hollowell
Anthony Iacono
Marcus Jahmal
Clinton King
Benjamin Kress
Austin Lee
Ann Toebbe
Robin Williams