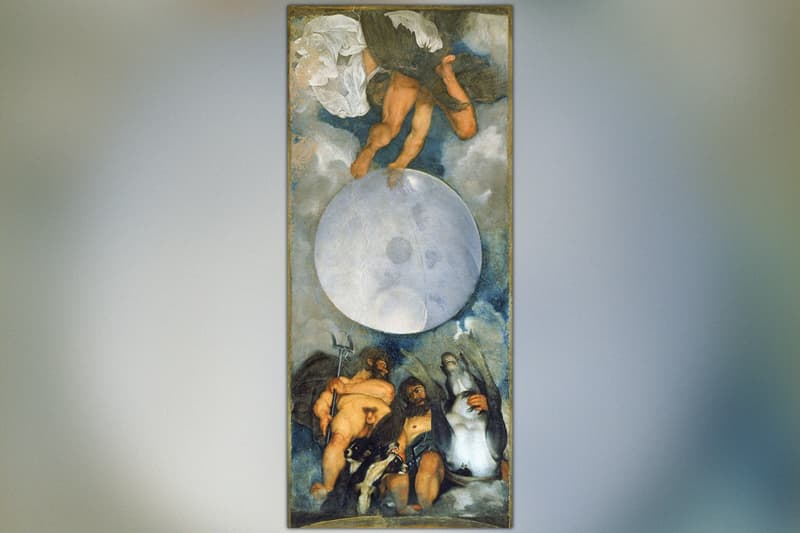 A Villa Containing Caravaggio's Only Mural Is Expected to Fetch Half a Billion at Auction
Live like a cardinal in this former Roman hunting house.
---
Michelangelo Merisi da Caravaggio, simply known by his surname, is hailed as one of the greatest painters in the canon of Western art. It is well documented that the artist was no saint and would often depict his violent and turbulent lifestyle within his hyper-realistic paintings.
Despite working across a number of large-scale paintings, Caravaggio only created one mural in his lifetime — a large oil-on-plaster artwork on the ceiling of Rome's Casino di Villa Boncompagni Ludovisi, also known as Villa Aurora. The nine-foot mural depicts the gods Jupiter, Neptune, and Pluto, and their animal associations, only, the faces are replaced by the artist's own. "It's an extraordinary work which was difficult to put a price on," said Alessandro Zuccari in an interview with the Guardian, adding "it was the only mural ever done by Caravaggio and so we had nothing to compare it to." The mural is accompanied by a number of timeless artworks, including a fresco by Italian Baroque painter, Guercino.
The 30,000 square foot villa was once a 16th Century hunting lodge that belonged to one of the artist's early patrons, Cardinal Francesco Maria del Monte, and was subsequently sold off to the Ludovisi family shortly after. Fast forward several hundred years and the villa was acquired by the city of Rome.
According to La Reppublica, the Italian government has the right to refuse the first offer made on the house, due to it belonging to the Ministry of Culture. Whoever ends up winning the January auction will have to pay an additional $11m USD fee to fulfill the required restoration on the mural.
Further north in Milan, Triennale is showcasing a new exhibition on the late-cartoonist Saul Steinberg.