'A Quiet Place' Is Being Adapted Into a Video Game
The single-player game is set to arrive in 2022.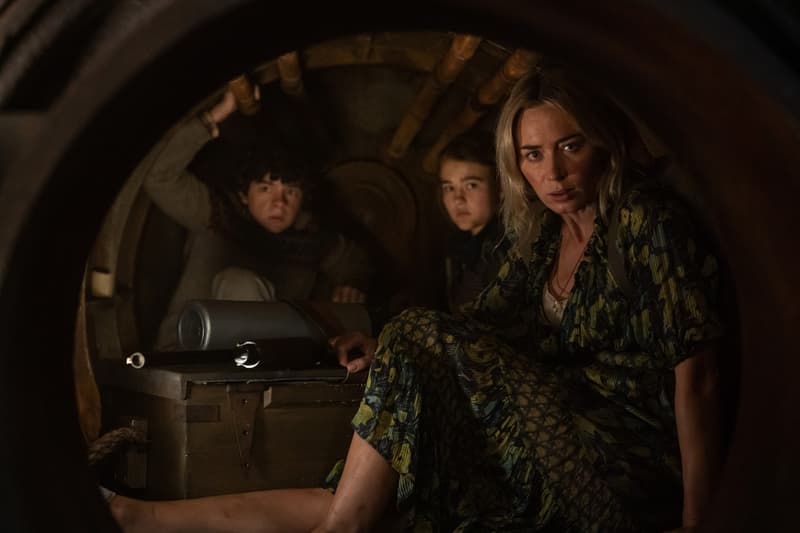 The science-fiction horror A Quiet Place is getting its first video game. Announced today, developers have shared that the game will be single-player and take players on a story-driven horror adventure.
Paramount Pictures' A Quiet Place premiered in 2018. Directed by John Krasinski, who also stars in the film, the plot follows a family's struggle to survive in a post-apocalyptic world that's occupied by aliens who hunt using their sense of hearing. A sequel was released earlier this year and a third installment is currently in the works.
Few other details about the forthcoming game were made public, including what platforms or consoles it would be available on. Developers did reveal that the game will arrive sometime in 2022, and feature an original story and gameplay that emulates the suspense and drama of the original film.
iLiLLOGIKA, a Montreal-based game developer, will be adapting the game with assistance from EP1T0ME studio. Meanwhile, Saber Interactive, which worked on World War Z and Evil Dead: The Game, will publish the game. It's the first game that Saber will release from its publishing label that was developed by an external studio.
In other gaming news, a man was busted for spending his $57,000 USD pandemic relief loan on a Pokémon card.