KANGHYUK's SS22 "COLLECTION 11" Expresses Its Latest Automotive Investigation
Developing an embossed and engraved textile with South Korea's largest industrial conglomerate, Hyosung T&C.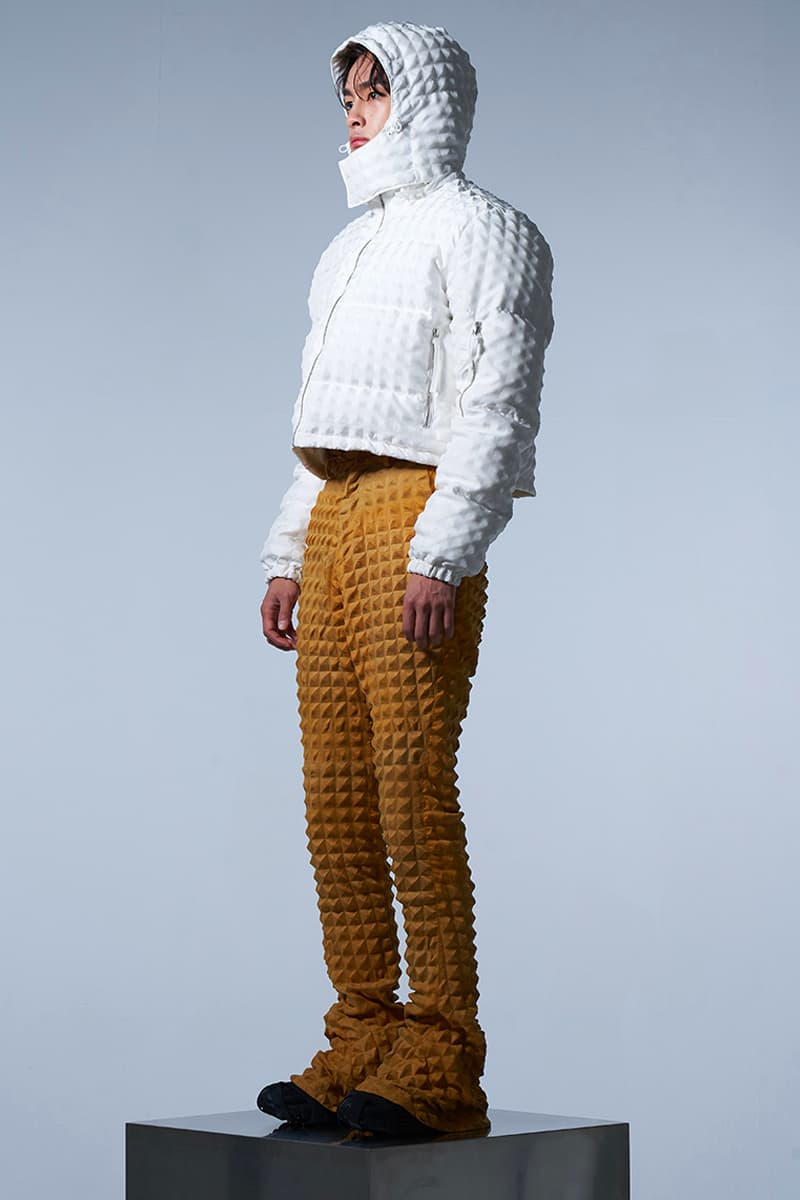 1 of 24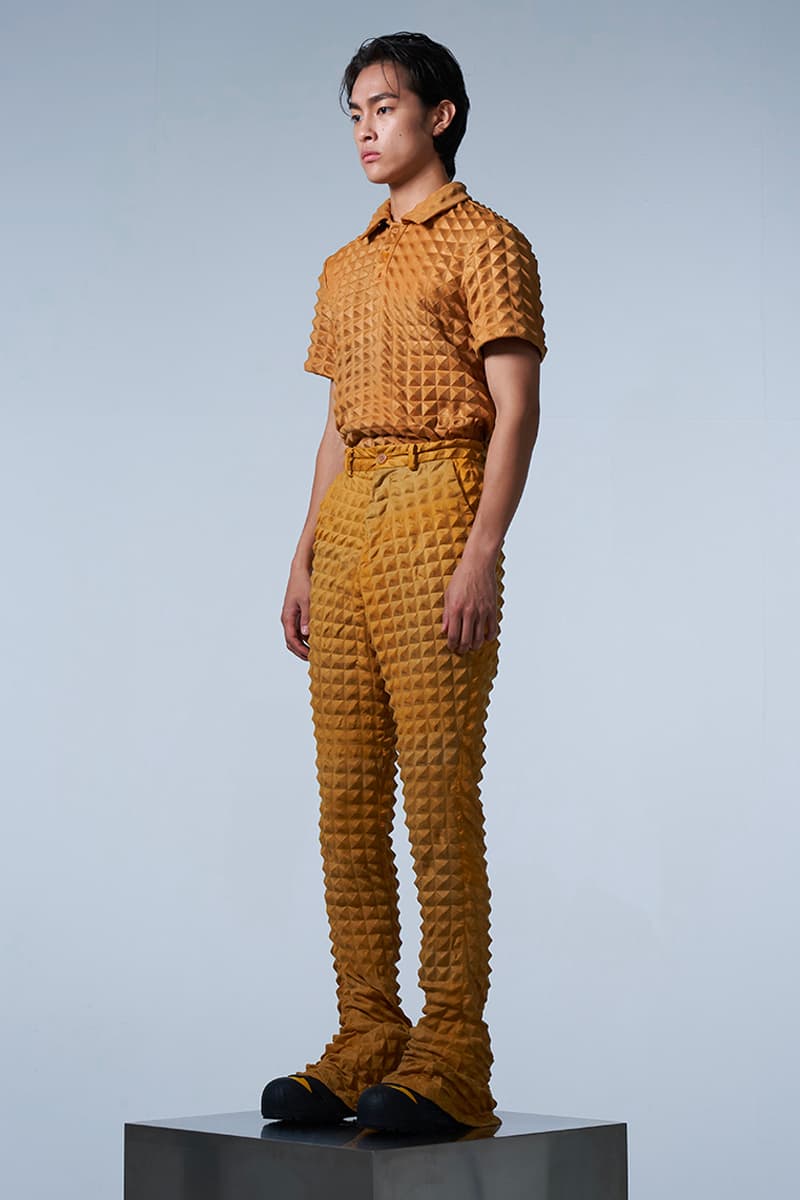 2 of 24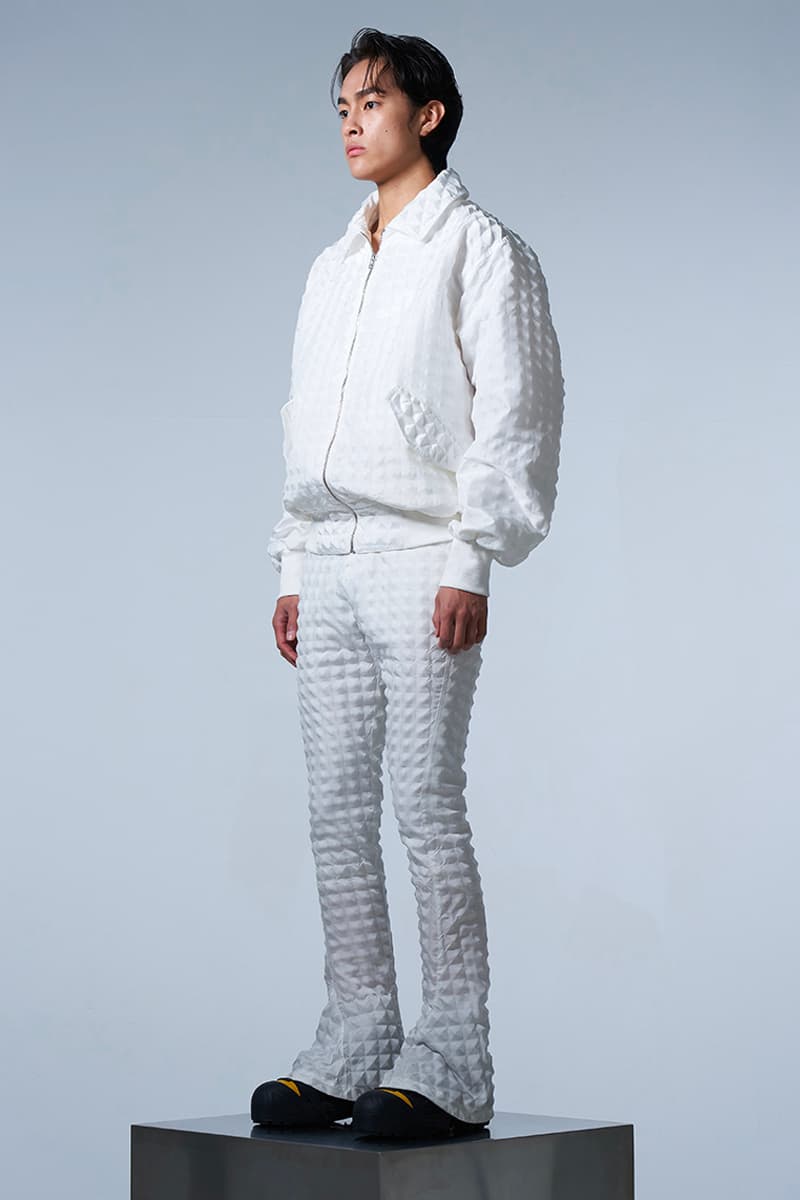 3 of 24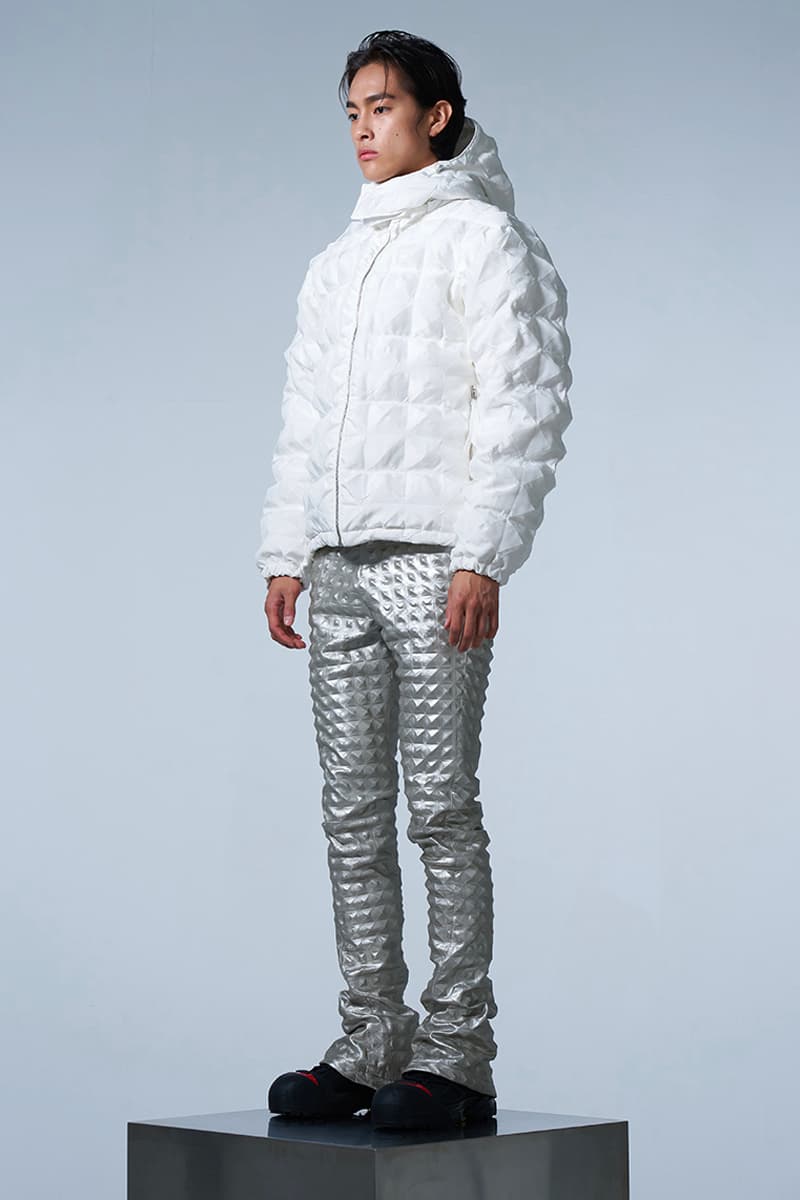 4 of 24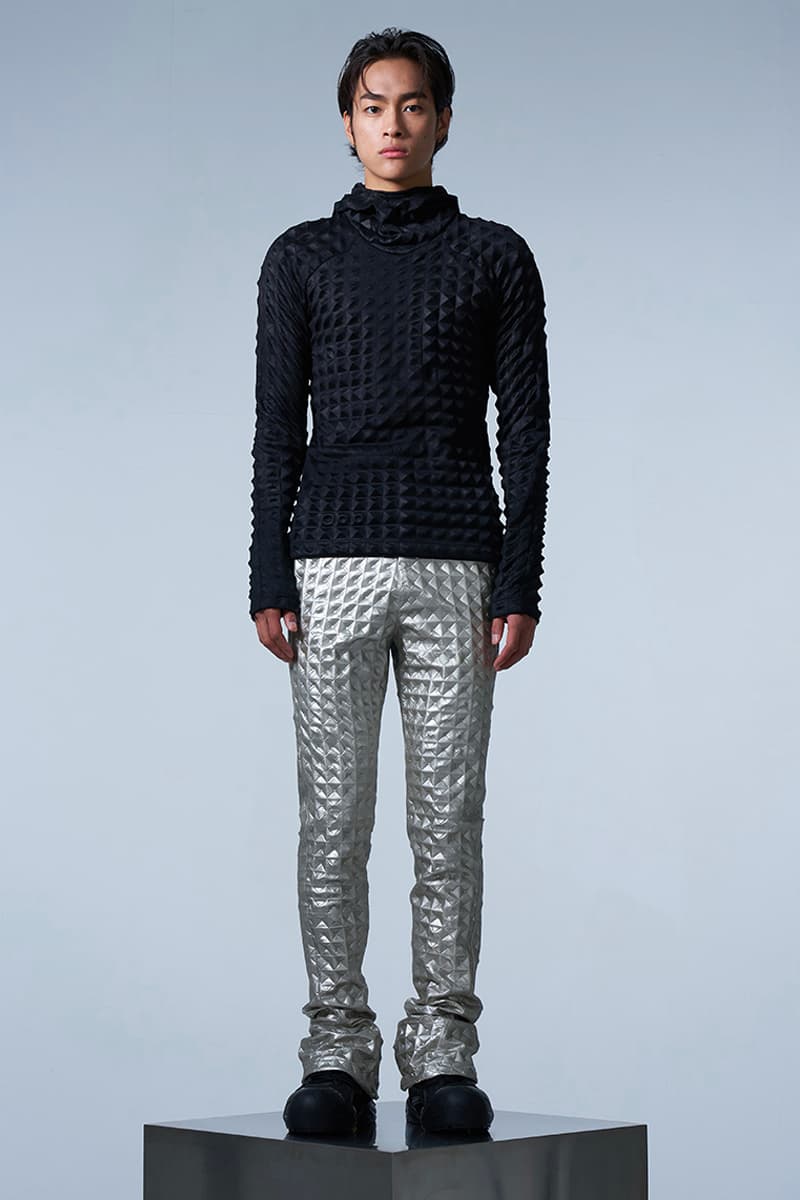 5 of 24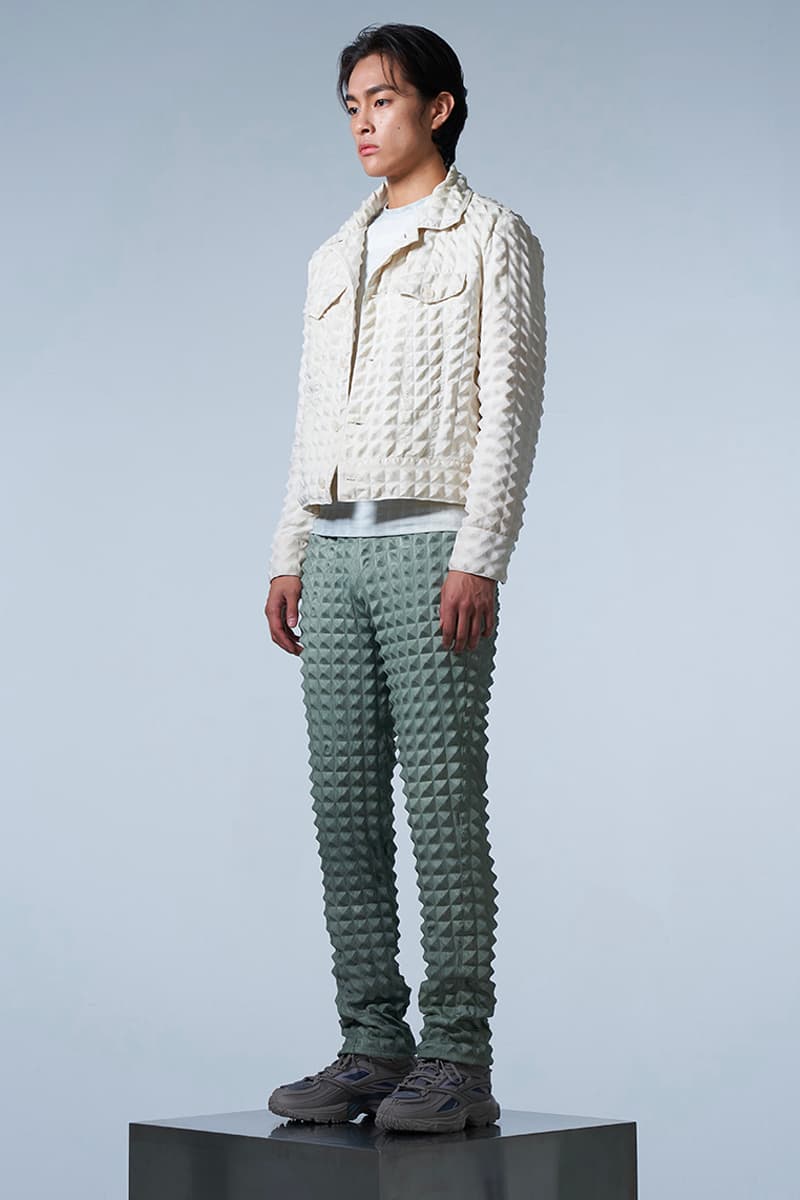 6 of 24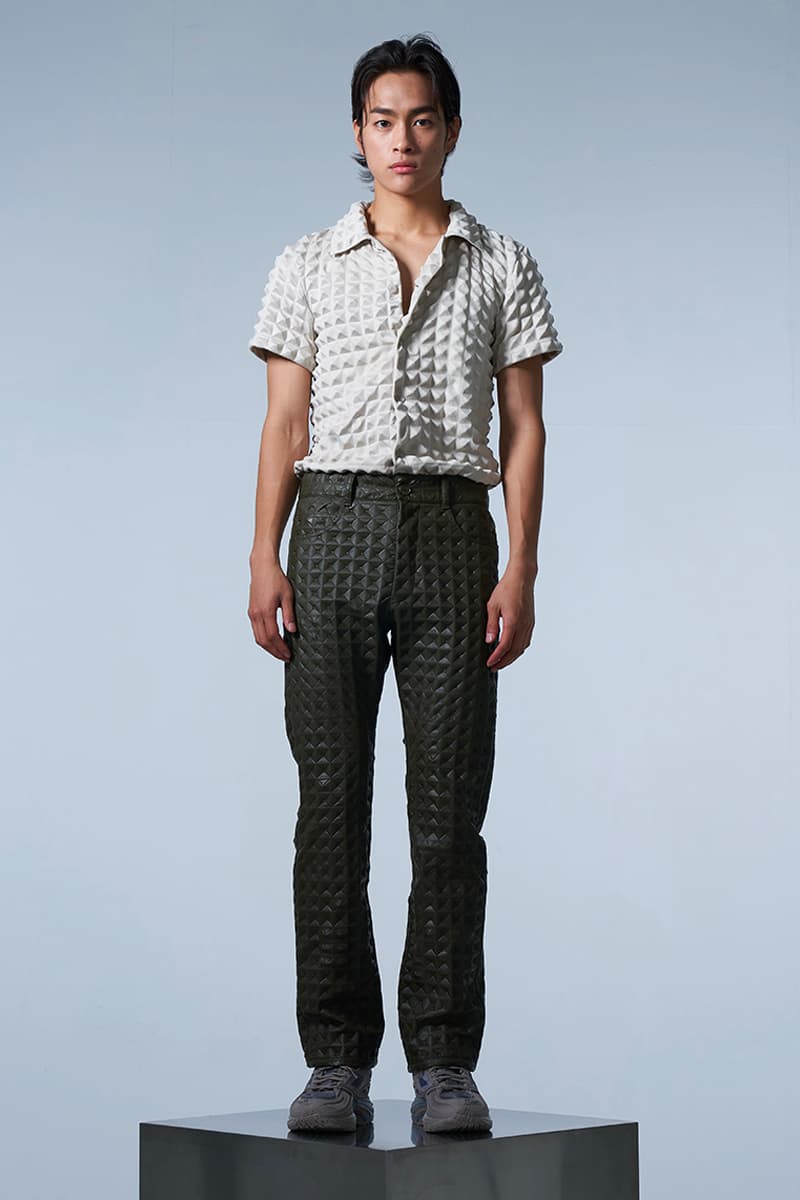 7 of 24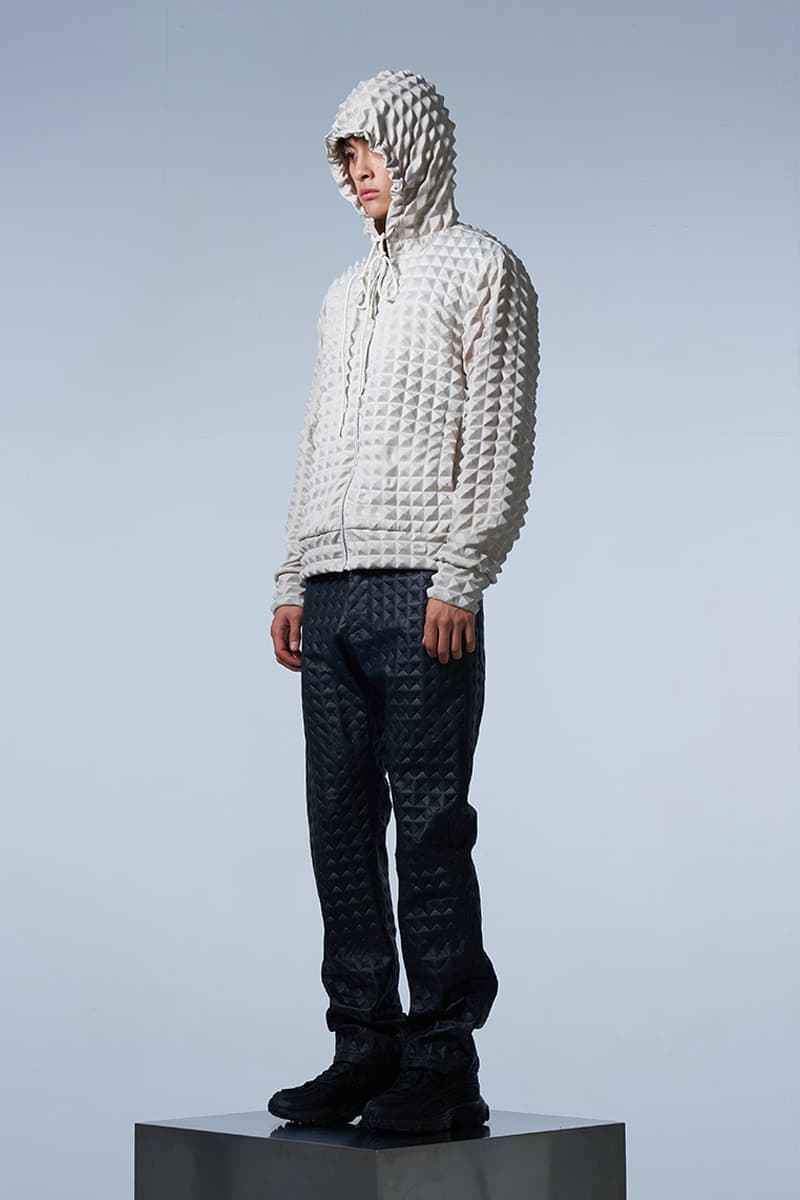 8 of 24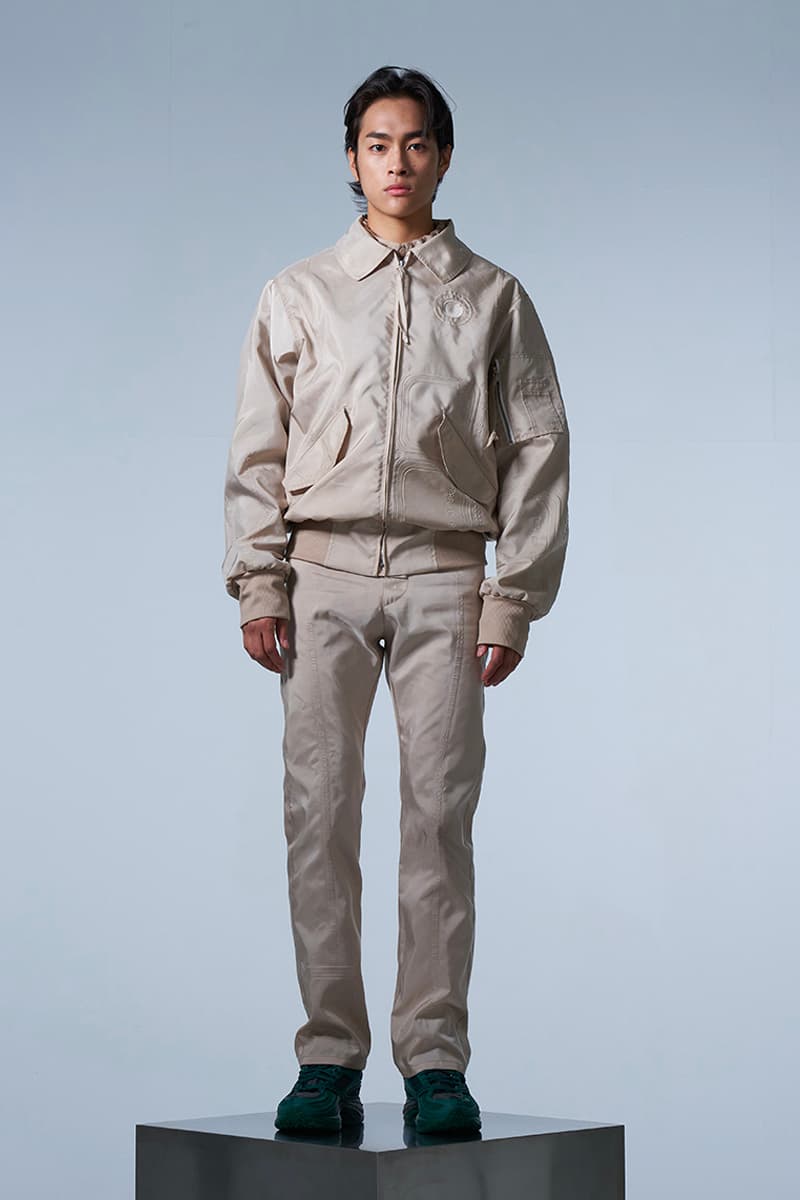 9 of 24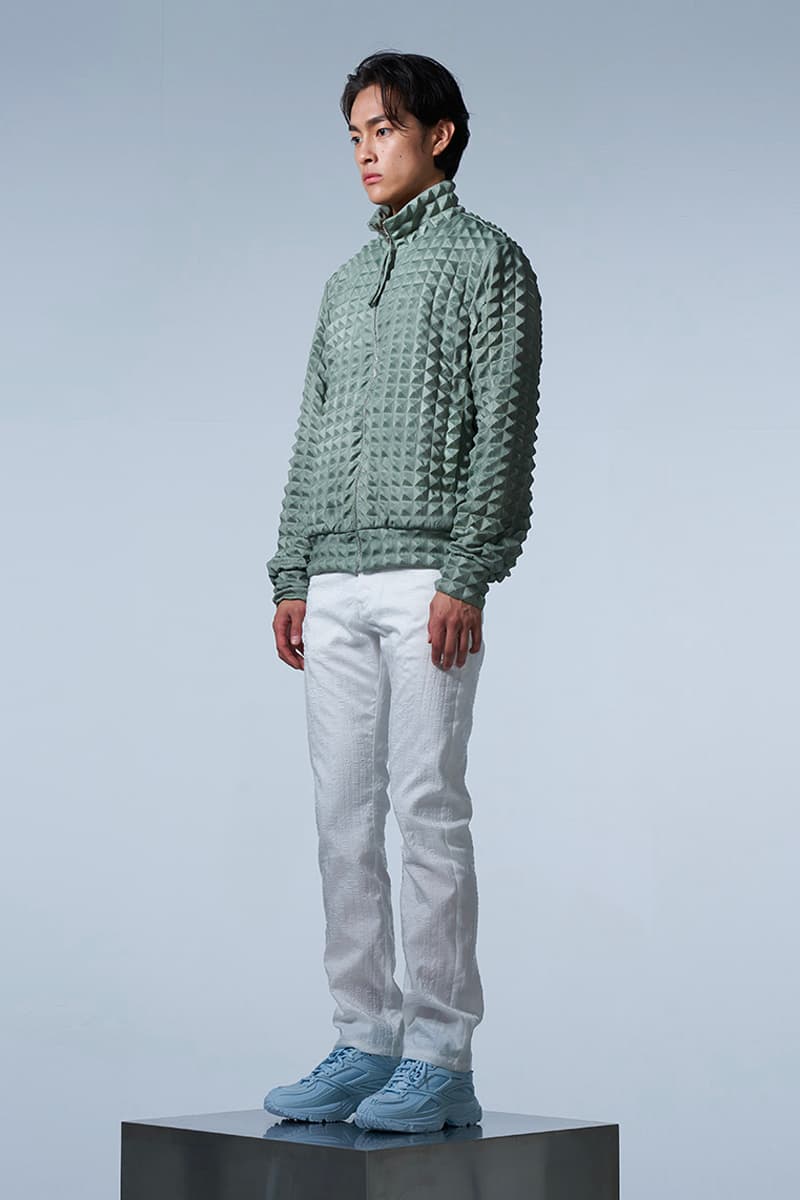 10 of 24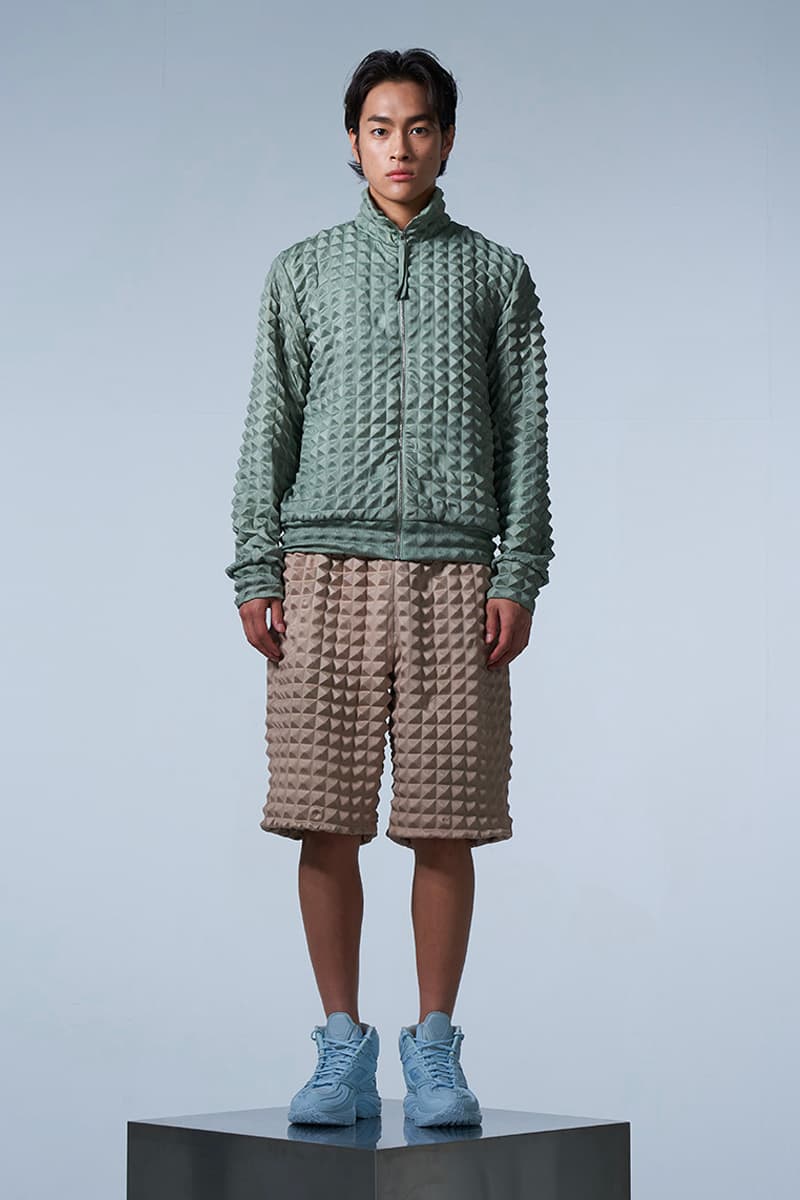 11 of 24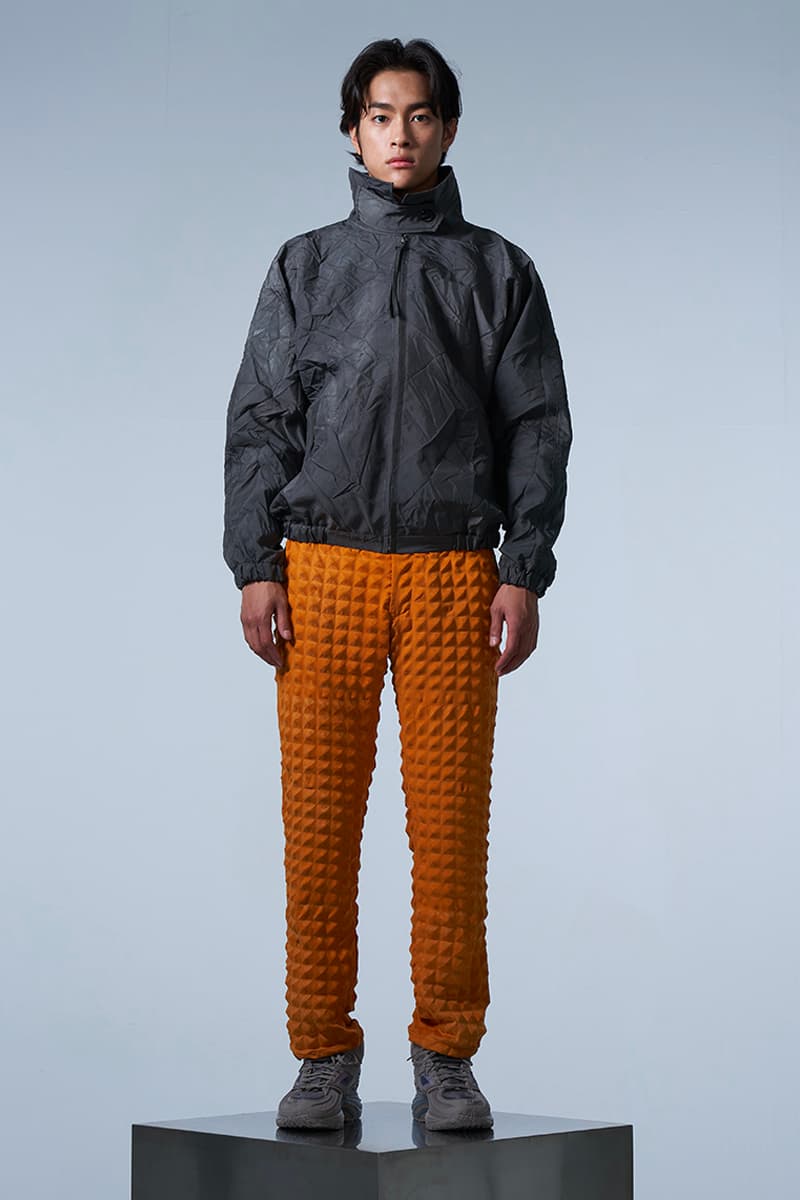 12 of 24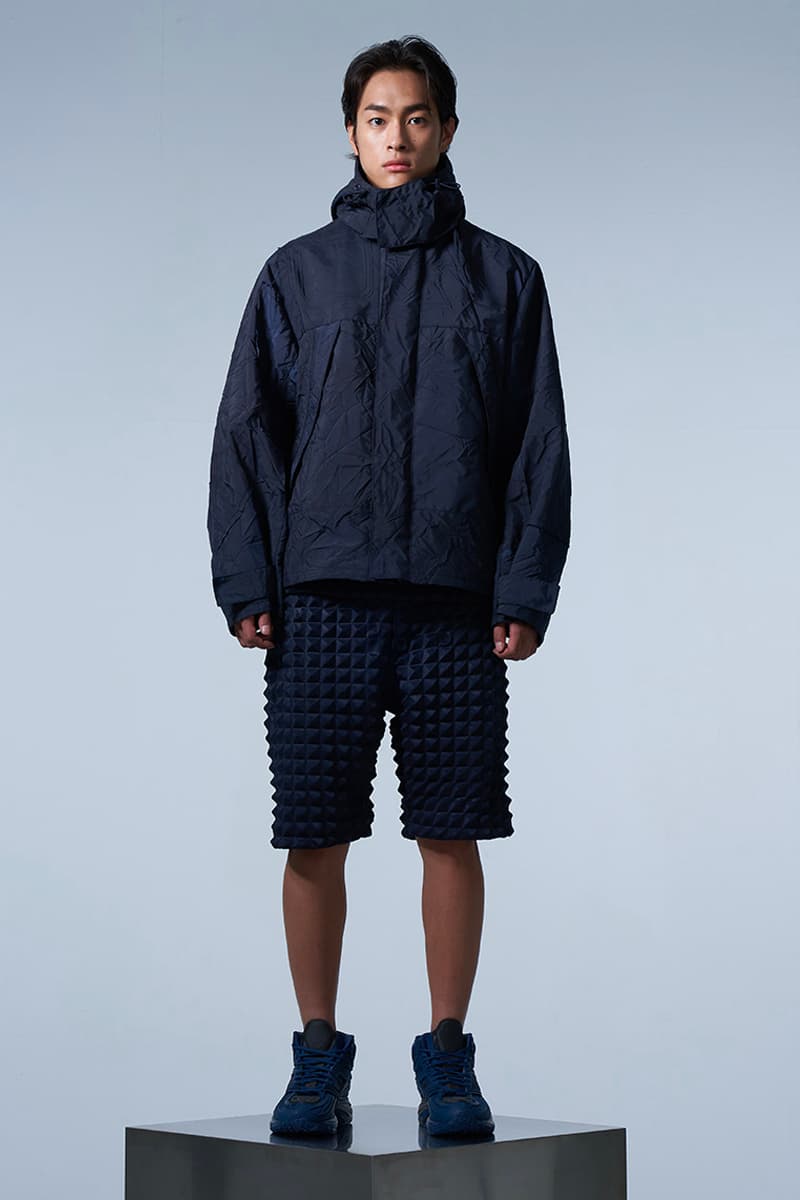 13 of 24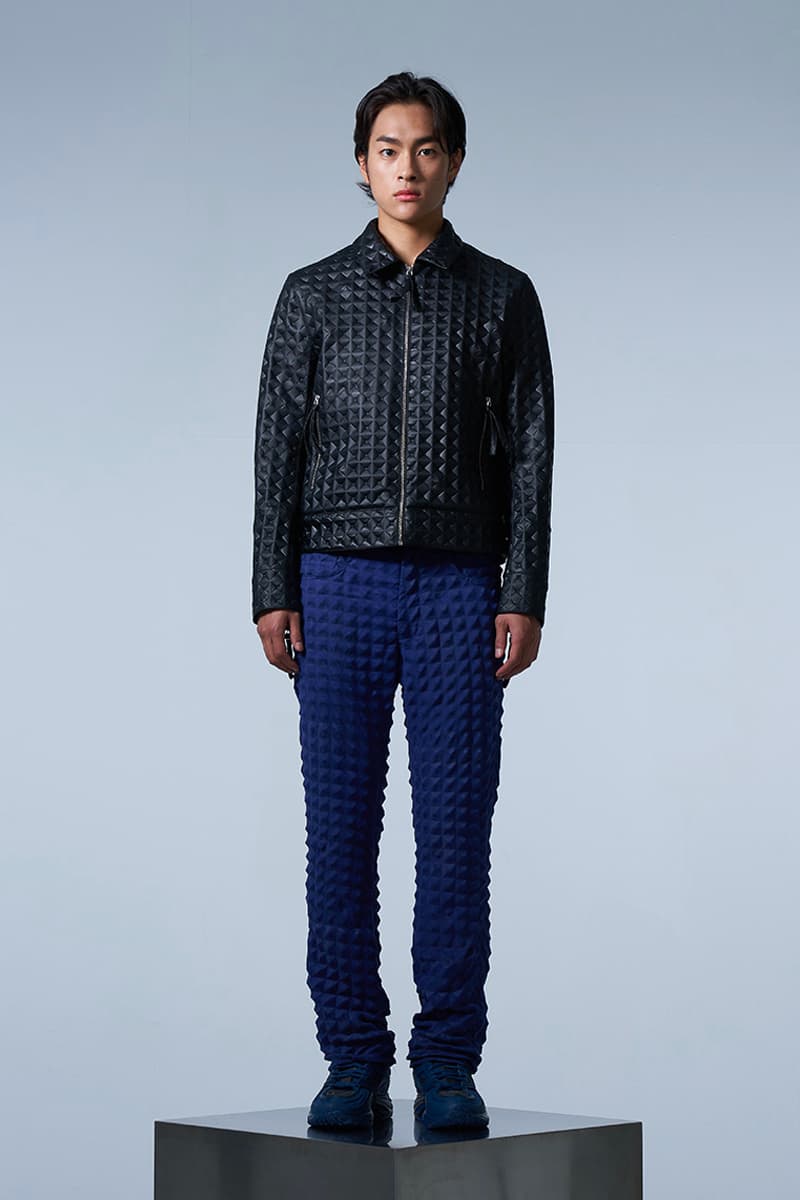 14 of 24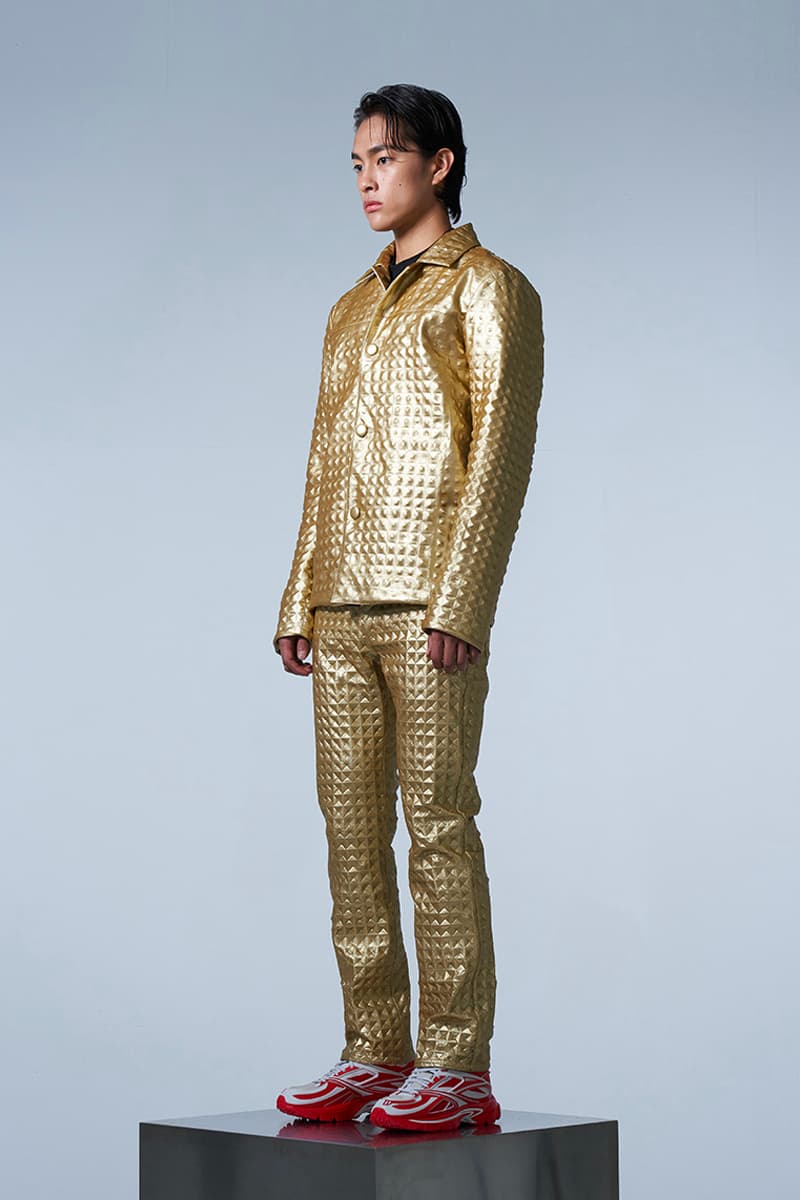 15 of 24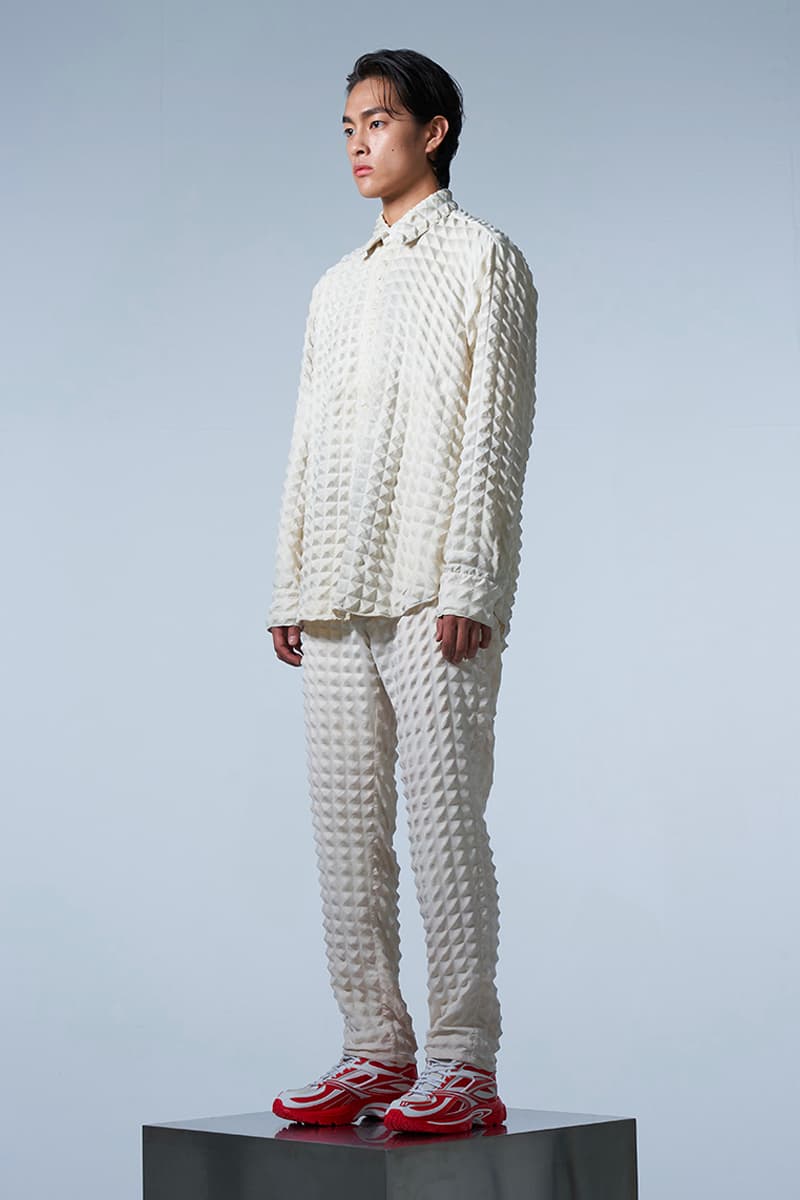 16 of 24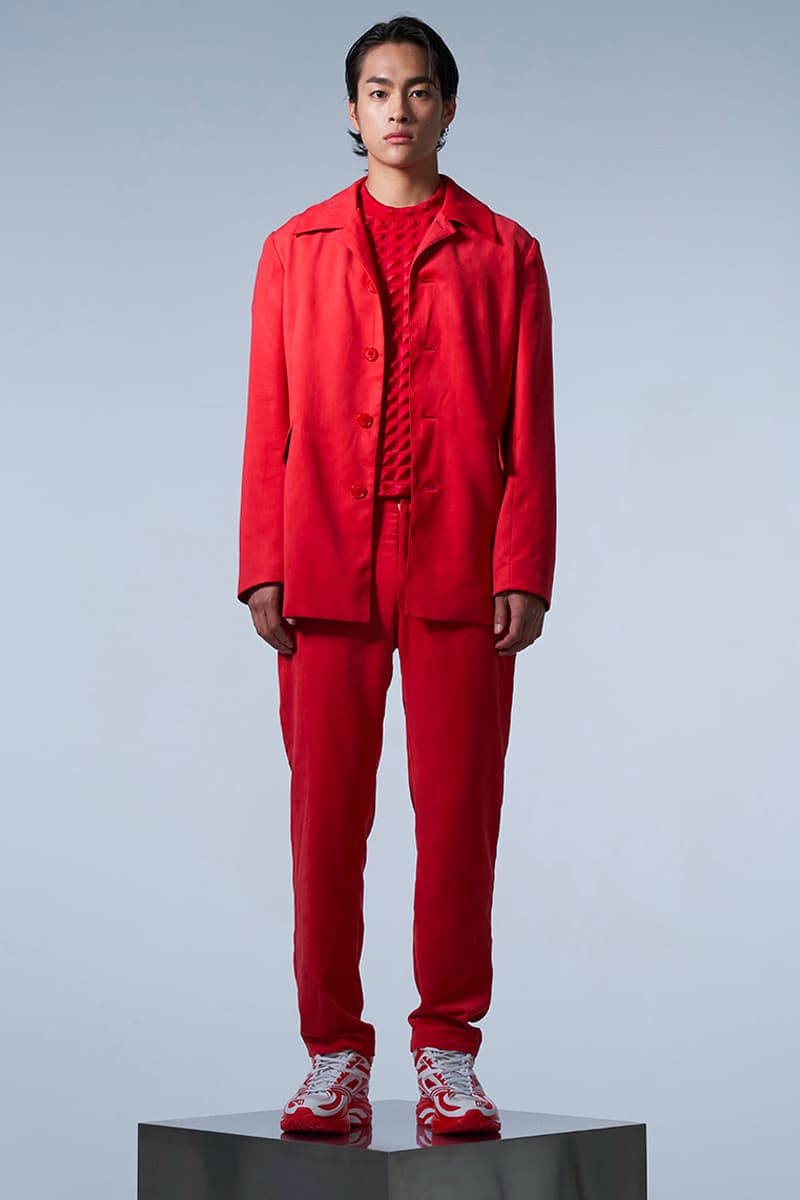 17 of 24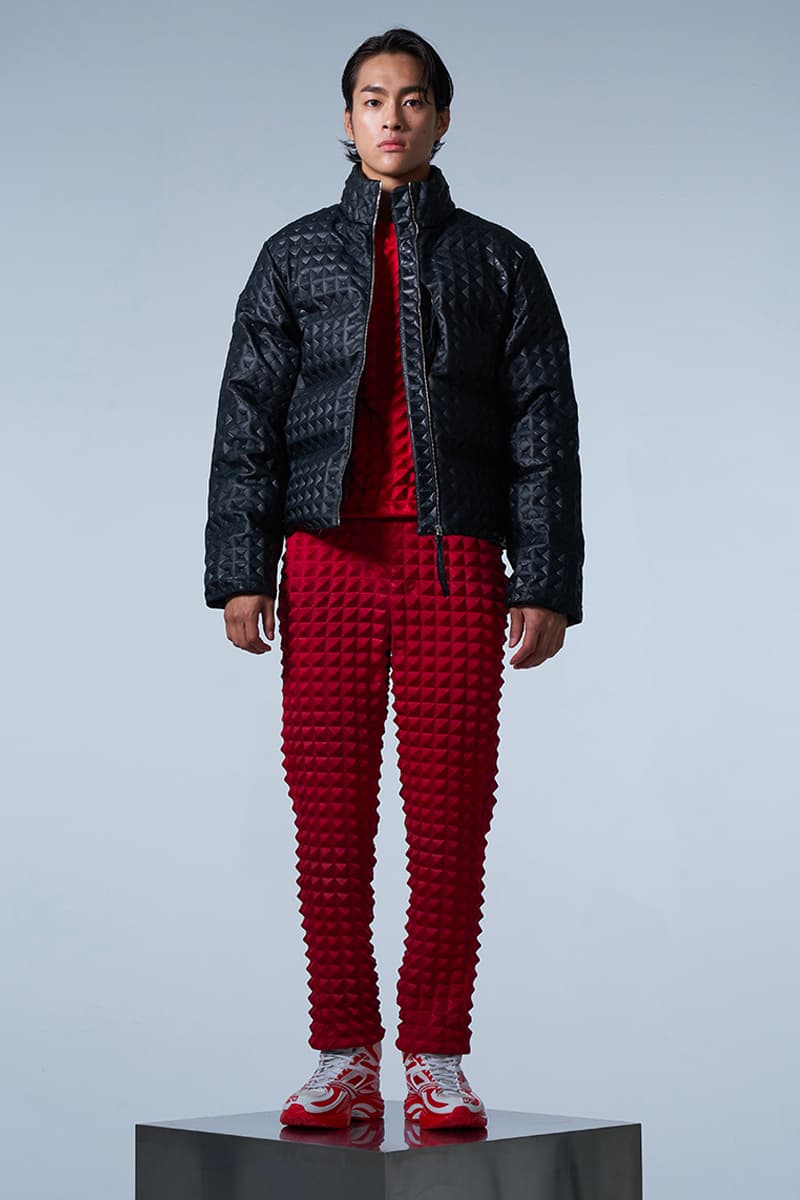 18 of 24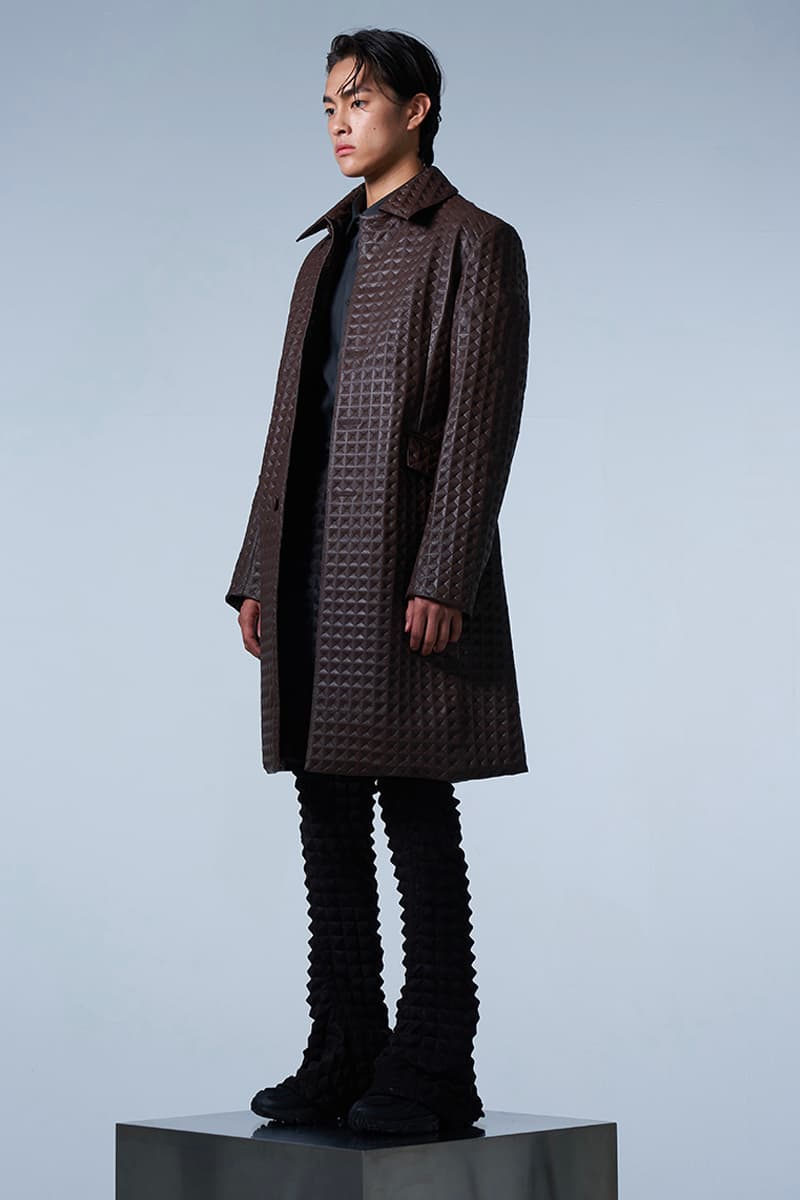 19 of 24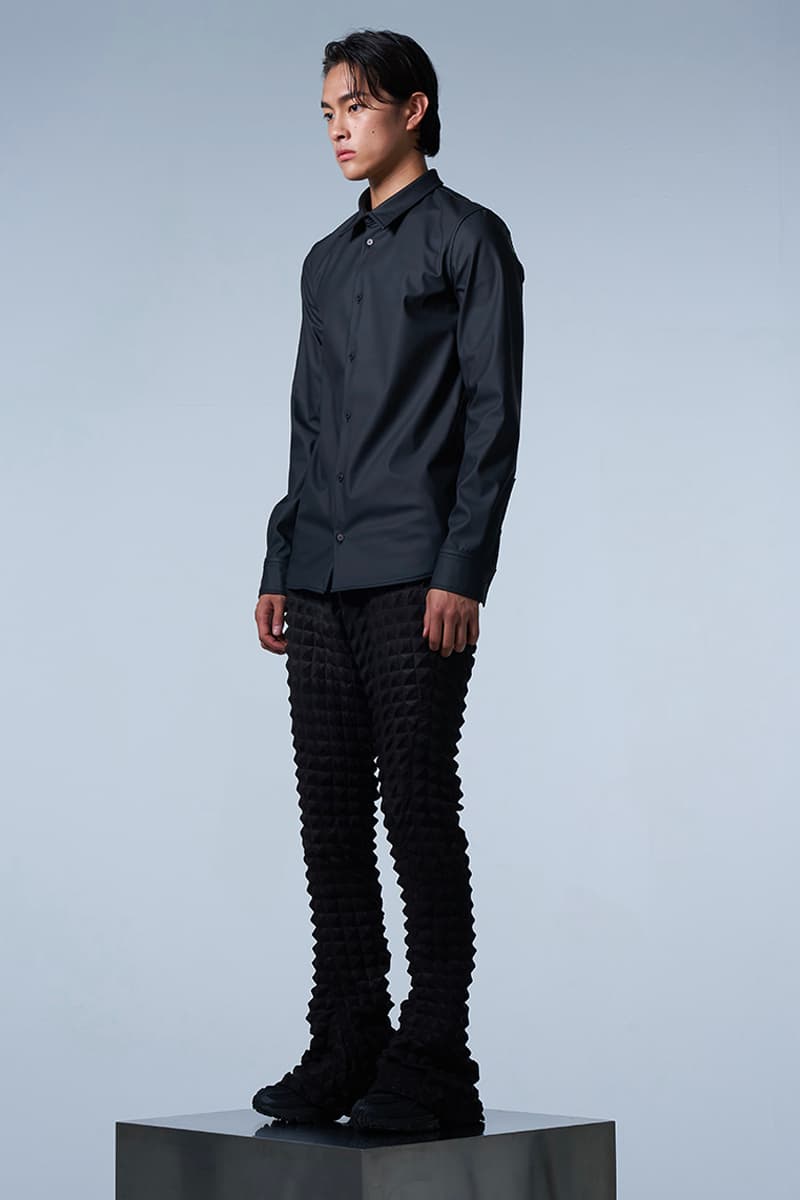 20 of 24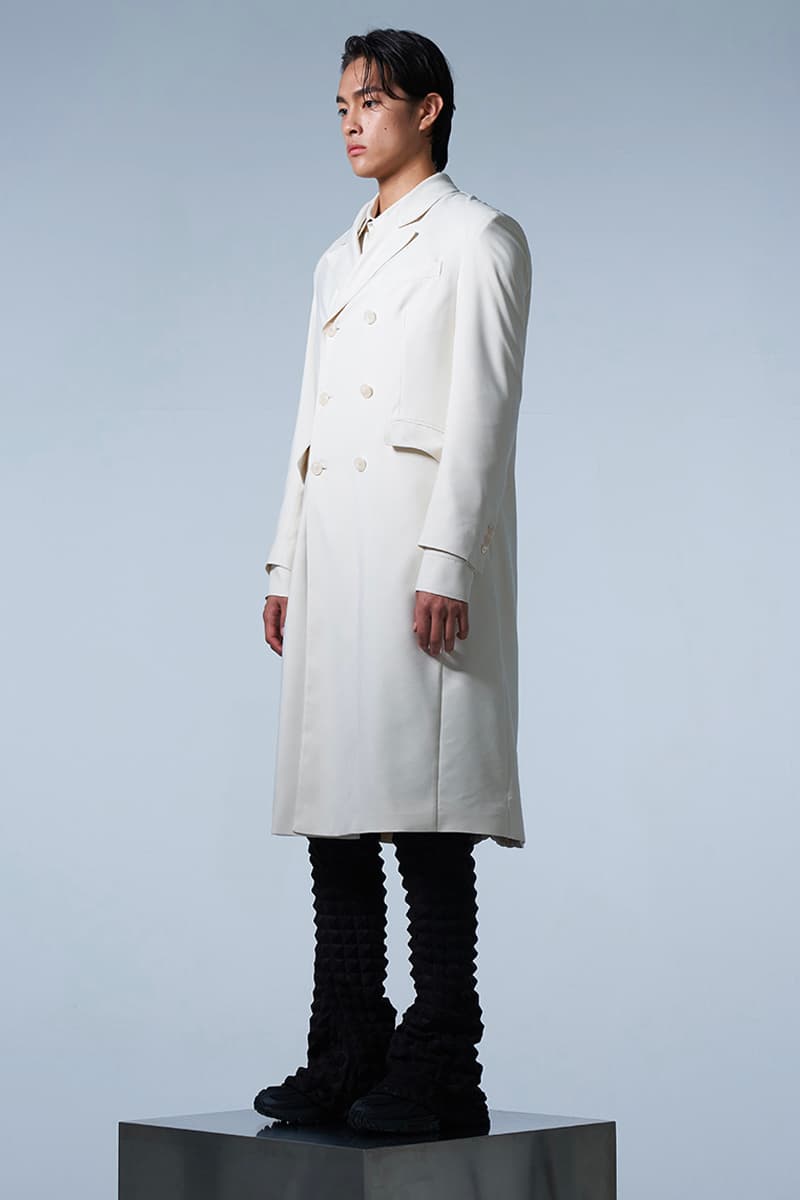 21 of 24
22 of 24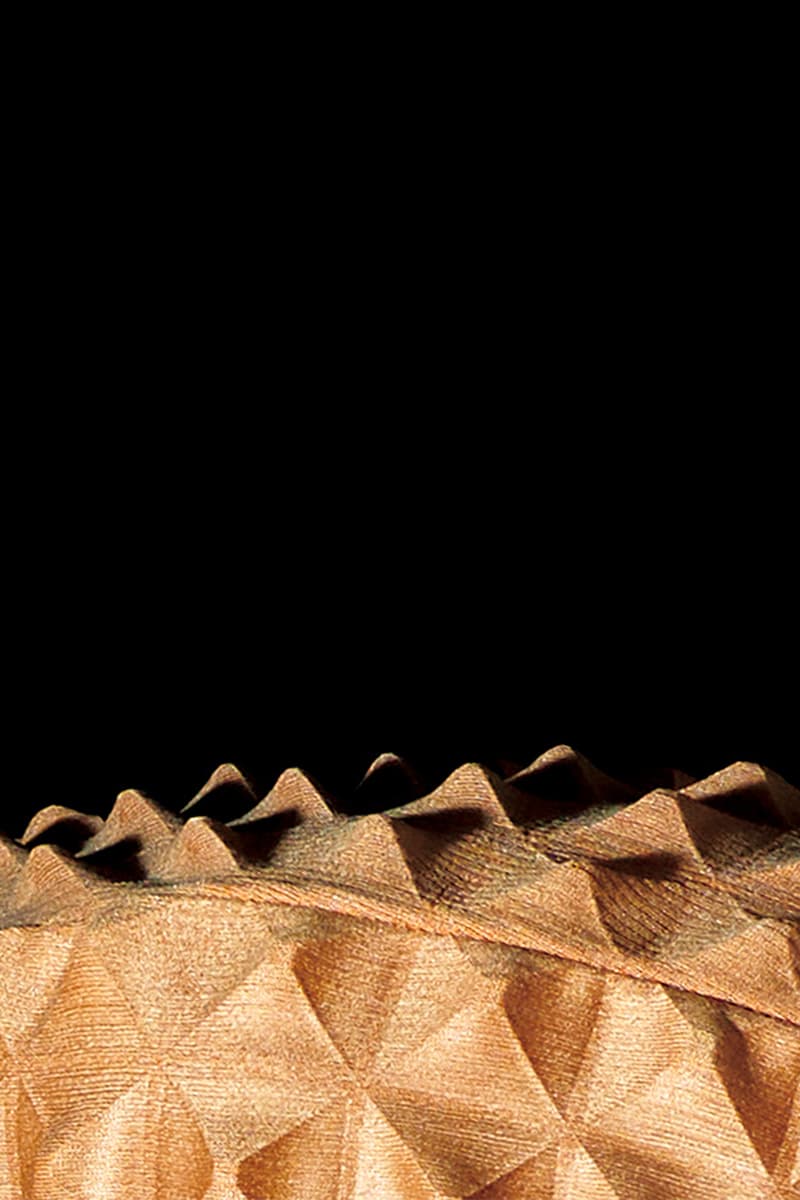 23 of 24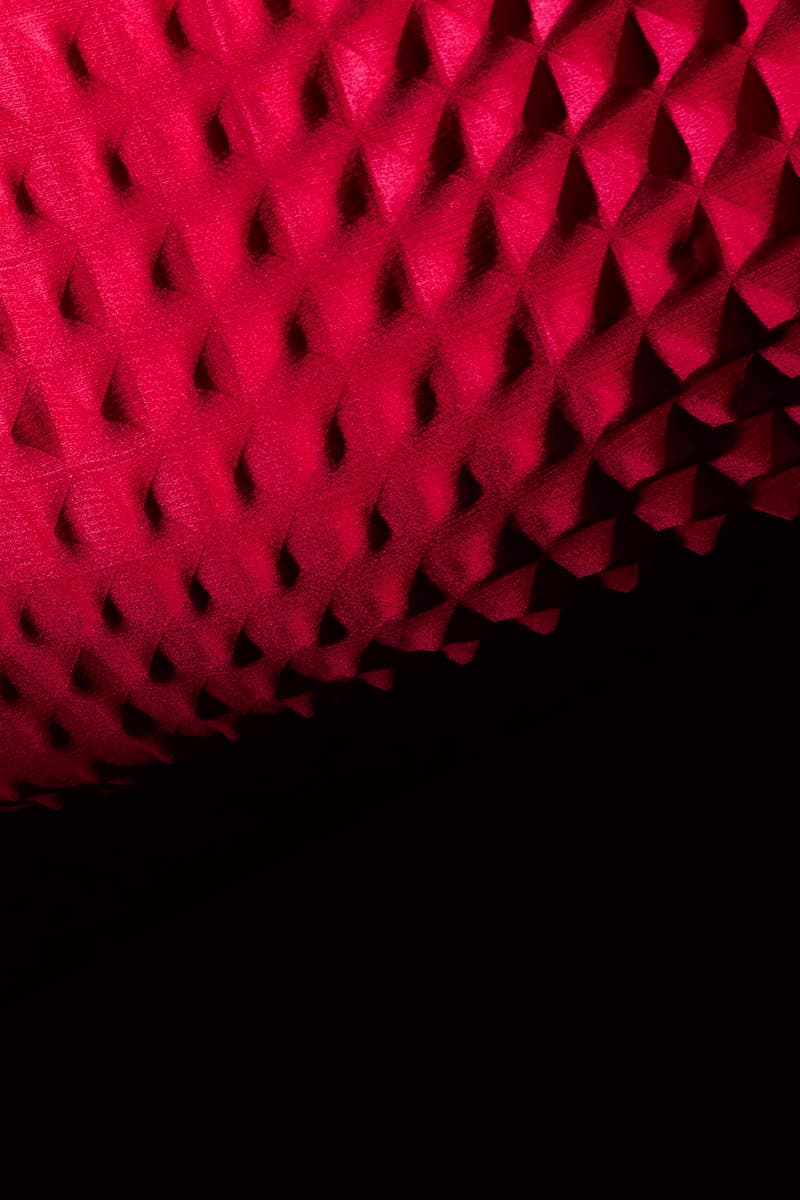 24 of 24
Returning for Spring/Summer 2022, KANGHYUK has returned with its latest investigation of the automotive industry and the ubiquitous automobile. The South Korean label's "COLLECTION 11" explores the sound insulation material found hidden behind panels.
Lead by fabric development by co-designer Sanglak Shon, the label looked to formulate an embossed, engraved, patterned fabric that replicates the "artificial skin" look of the insulation material. The development saw research with vegan leather, vegan suede, traditional leather and recycled jersey before landing on a sustainable heavy fabric that could hold the proud thick square embossing. The 3D pattern is created using a specialized hand press embossing and engraving machine that requires a time-consuming process to be utilized correctly.
Once again partnering with South Korea's largest industrial conglomerate Hyosung T&C, the duo fully developed the embossed base jersey fabric, dubbed "Cotnapolyester."
Cotnapolyester from Hyosung T&C has similar twist as cotton has, it offers soft-touch we usually feel from natural fiber such as cotton but with stronger shape stability and better anti-pilling. Its wicking and quick dry function allows it to absorb sweat quickly and evaporate it to help keep wearers cool, dry and fresh. By using RECYCLED Cotna, we can achieve all the good things Cotna can offer in an eco-friendly way. Actifit spandex used with Regen Cotna provides the long-lasting durability with a higher level of chlorine resistance. It also offers excellent stretch and superior recovery for us to enjoy garments longer no matter what activities we do." KANGHYUK describes.
The SS22 "COLLECTION 11" is constructed of the embossed and engraved Cotnapolyester, vegan leather, vegan suede and recycled airbags. The entirety of the seasonal range is also hand-dyed to explore bright and bold tonal colorways with the design of items consciously made to create a distinct concise expression of luxury. The silhouette of garments hold a sculptural quality that alters and accents the form of wearers to create a concept of living sculptures.
Check out the lookbook above and expect KANGHYUK's SS22 "COLLECTION 11" to be available in the coming months.
View this post on Instagram
View this post on Instagram
View this post on Instagram
For more contemporary fashion, the Evangelion x © SAINT M ×××××× collaboration introduces "Saint Shinji."