Steph Curry Sets Career High With Explosive 62-Point Game
The first of many personal and league bests of the night.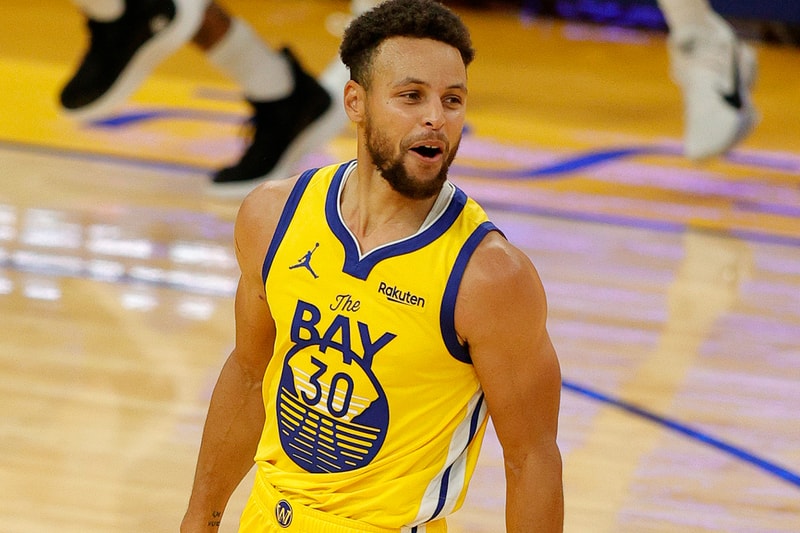 Steph Curry's hot streak took off from the start of their home game at Chase Centre against the Portland Trail Blazers on Sunday night. Curry leads the Golden State Warriors to a 137-122 victory while making NBA history, once again.
Following the 123-98 loss to the Trail Blazers on Friday, Curry more than avenged the defeat, topping his previous career-high of 54 points. During the game, the Warriors were well-ahead, thanks to Curry exploding consecutive 27-footers consistently all the way through. Curry had scored 31 points by halftime and 45 points by the end of the third period. This game saw this season's first 50-point night by a single player, as well as the first 60-point Warrior game since Klay Thompson's in 2016. The only other Warrior to score 62 points or more was Rick Barry in 1974, who made 64 points.
Curry broke many records tonight, including resetting his own streak of consecutive free throws made, dating back to last season and ending in 80 when he missed a free throw in the first quarter. Aside from the massive career-best, Curry also became the first player to hit 62 points or more in 36 minutes or fewer. This was also Curry's seventh 50-point game, tying with former teammate Kevin Durant, for the fourth most among active players in the league. The matchup against Portland also marks the 49th time he has made eight threes in a regular season game, doubling James Harden, who is second on the list with only 21 games.
Catch the reactions of Klay Thompson, Damian Lillard and Magic Johnson in the tweets below.
In other sports news, Cristiano Ronaldo surpasses Pelé in all-time scoring.
STATEMENT MADE.

Steph with a career-high 62 points 😉 pic.twitter.com/e6gfrvG2Kz

— SportsCenter (@SportsCenter) January 4, 2021
Sheeeesh @StephenCurry30 🔥!! Welcome to the club big bro #62 🐐

— klay thompson (@KlayThompson) January 4, 2021
You can't dish it out and not be able take it 🤷🏽‍♂️ #Respect https://t.co/2ydpT0JVHy

— Damian Lillard (@Dame_Lillard) January 4, 2021
A career high 62 points for Steph Curry! STILL proving he's the greatest shooter we've ever seen and a MVP candidate along with LeBron, AD, KD, Kyrie, Luka Doncic, Kawhi, and Giannis!

— Earvin Magic Johnson (@MagicJohnson) January 4, 2021