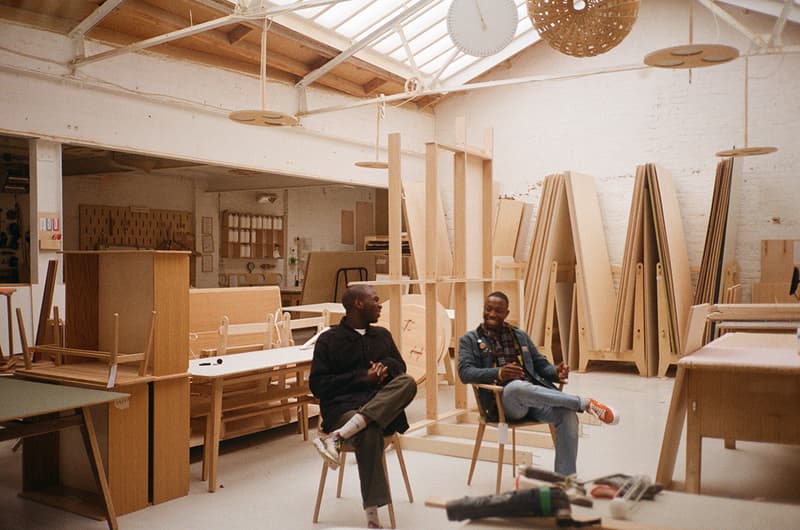 Play Nice Launches "The Pattern" Incubator for London's Underrepresented Creatives
Granting four groups of five £5,000 GBP each to create their own community project, making a world they want to live in and see.
---
London-based creative studio Play Nice, which only last month debuted a film with the city's Design Museum showcasing how Black diaspora has developed electronic music, has announced its latest initiative: The Pattern. The new incubator and resource platform has been made possible with Foundation for Future London and Culture Mile, as well as help from Fusion Prize (a national prize awarded to help young people gain skills for working in the modern world), and aims to provide education support and employment opportunities to fringe communities in and around London.
Developed alongside partnerships with The Barbican, London Symphony Orchestra, Guildhall, the Museum of London and more, The Pattern will give young people a chance to create their own community project with mentorship that will further help them curate and change the world they want to live in. At a time when creative industries are struggling more than ever thanks to the ongoing COVID-19-induced pandemic, young talent will now be offered the chance to develop a portfolio of work and develop industry connections.
Successful applicants comprising of four groups of five will each be given £5,000 GBP (equivalent to $6,833 USD at current rates) to work alongside mentors to see their creative community projects come to fruition, putting in 16 hours a week to fulfill their objectives. Mentors include BBZ London co-founder Naeem Davis, Lamisa Khan of Muslim Sisterhood, Noga-Levy Rapoport who is an ambassador for UK Student Climate Network, and the founder of The Black Curriculum, Lavinya Stennett.
Speaking on The Pattern, Play Nice founders Nate Agbetu and Ayo Fagbemi said in a press release:
"In our eyes, you shouldn't have to 'make it out of the ends' to make the creative work you're passionate about or to reach the spaces that you get excited by. More times, the projects you can build from your own bedroom have so much more purpose and grit than anything you could make in an open-plan office. We believe that if you take time to listen to what your community wants, you can build what it needs and make a career out of that — because the future is compassionate, mul9faceted and responsive."
Furthermore, as i-D reports, mentors are particularly interested in climate justice advocates, Black gender non-conforming people, Muslim womxn or Black, Indigenous and people of color. For those looking for more information, or if you'd like to sign up to the incubator, head over to Play Nice's website now.
Elsewhere in the art world, these 19 chairs are set to be auctioned off to raise funds for Age UK and Resourcing Racial Justice.