SANKUANZ FW21 Envisions an Ominous Apocalyptic World
Set at the 1/3 scale Eiffel Tower replica in Tiandu City, China.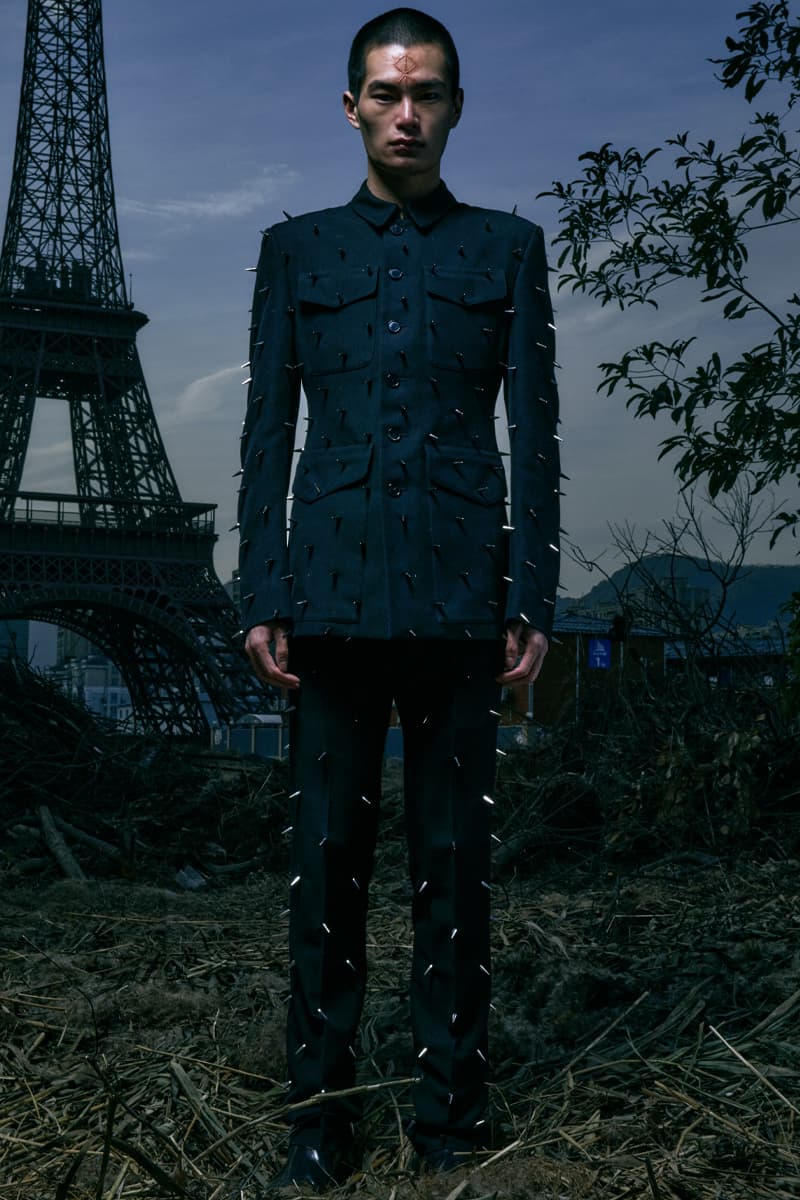 1 of 38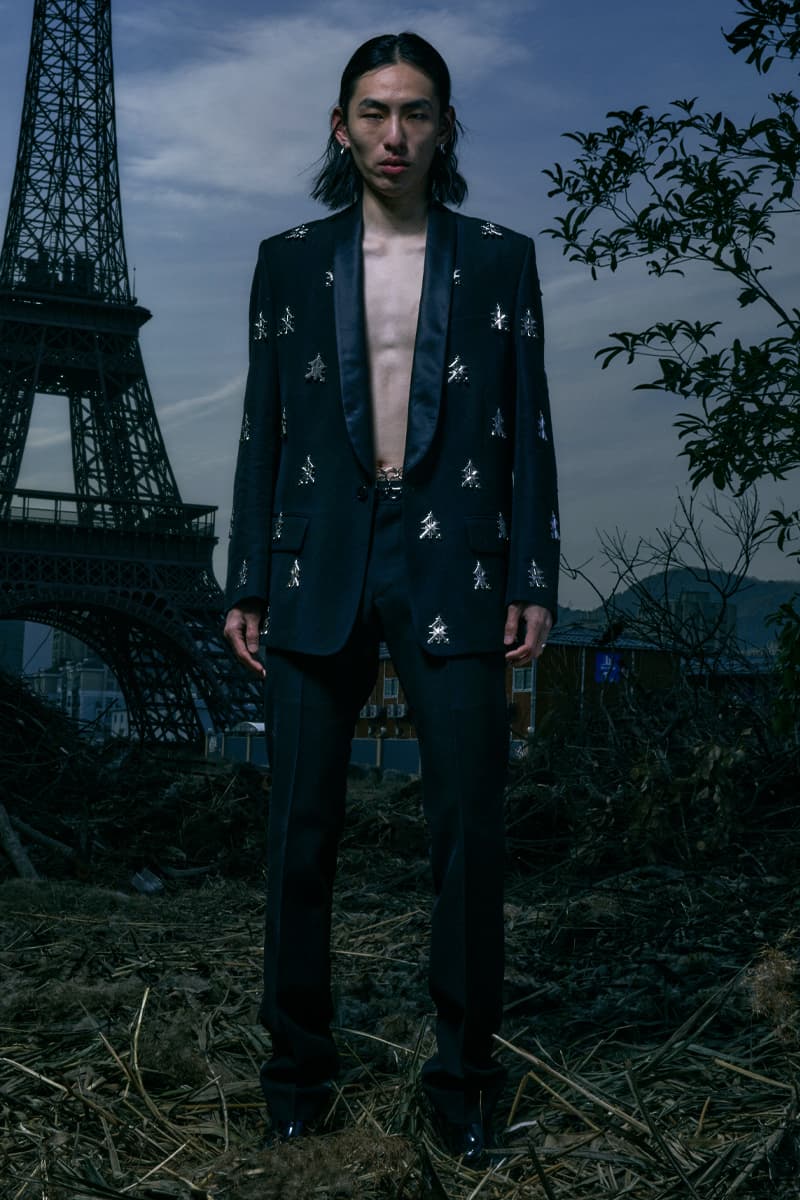 2 of 38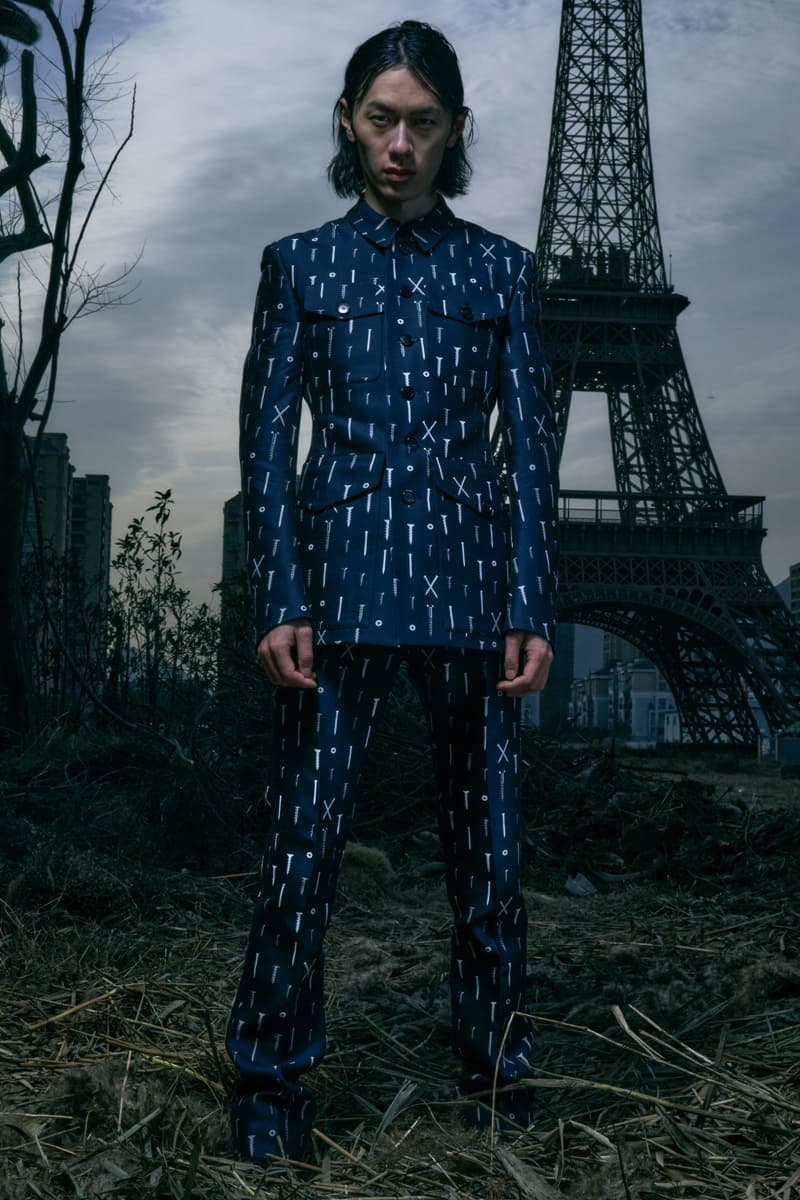 3 of 38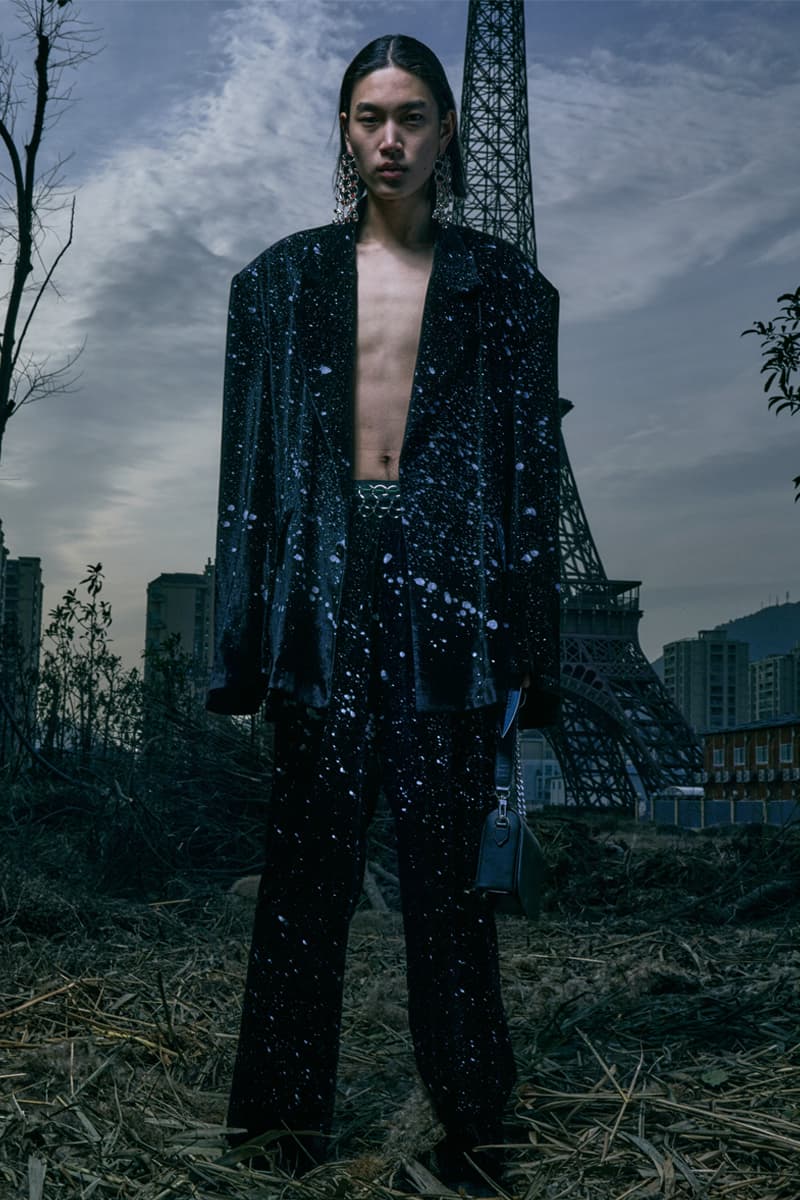 4 of 38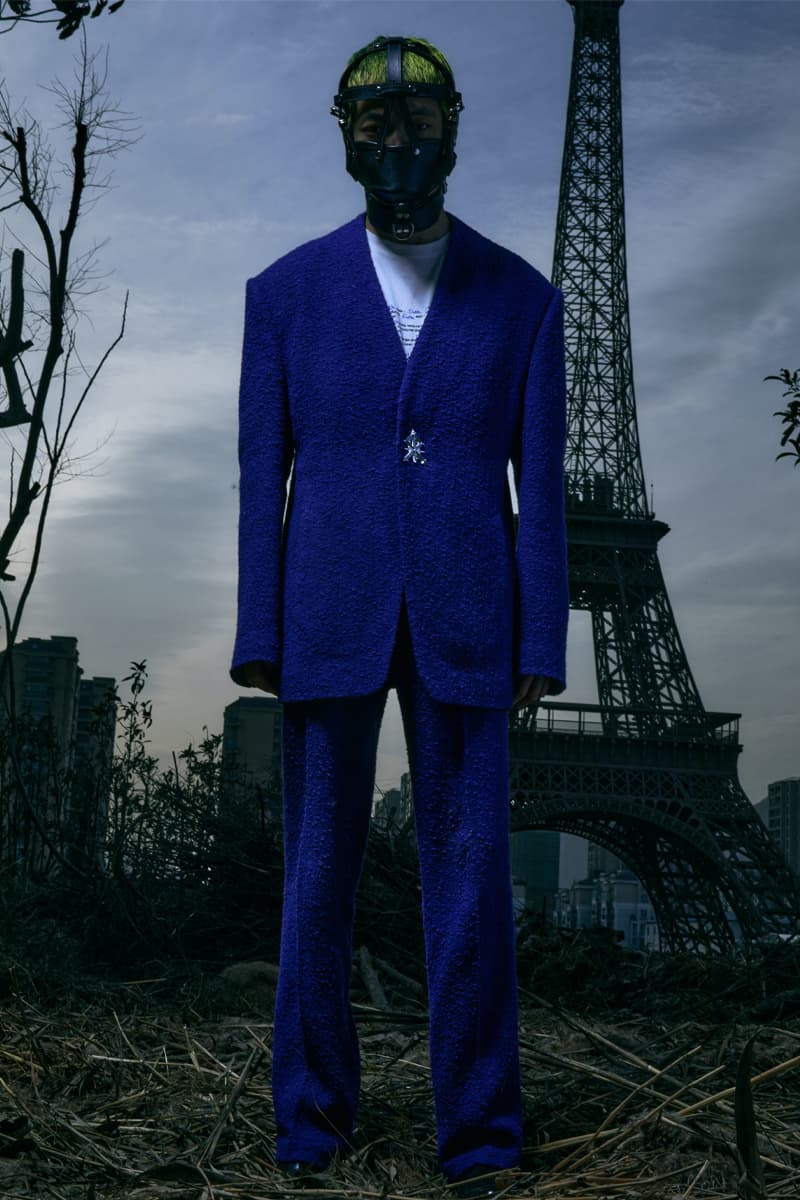 5 of 38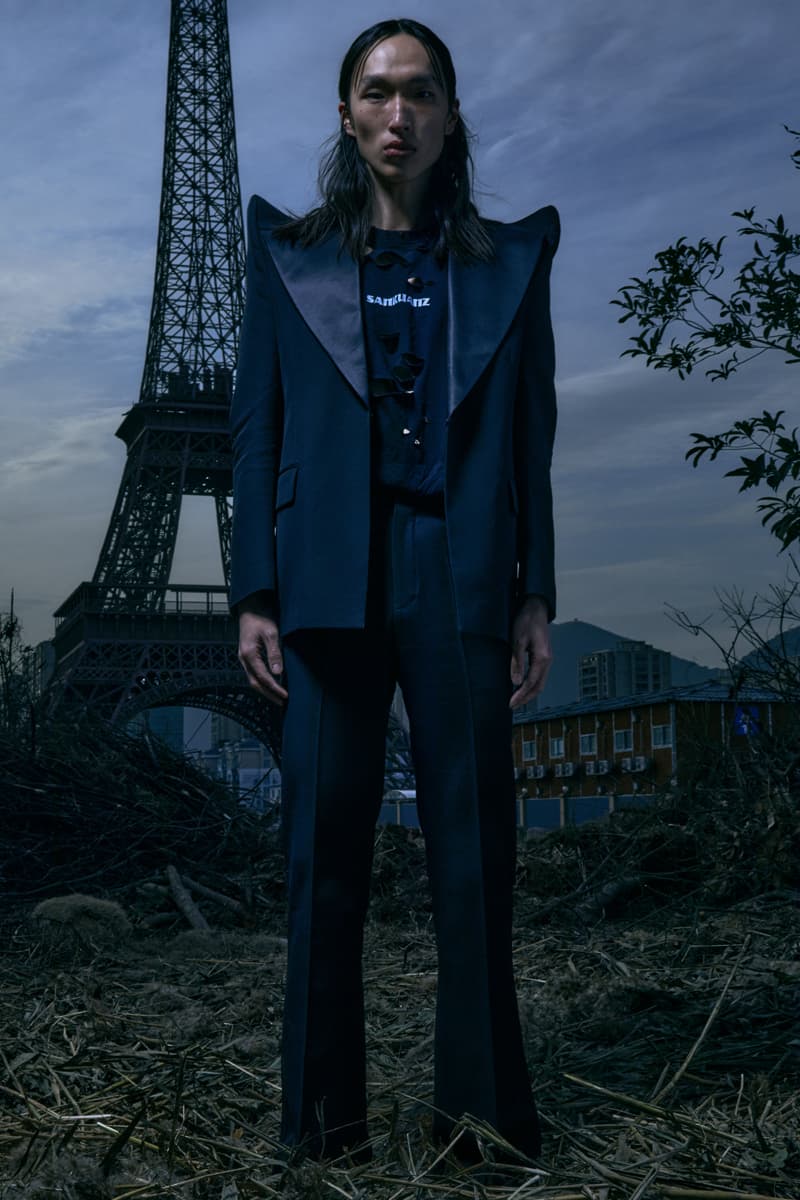 6 of 38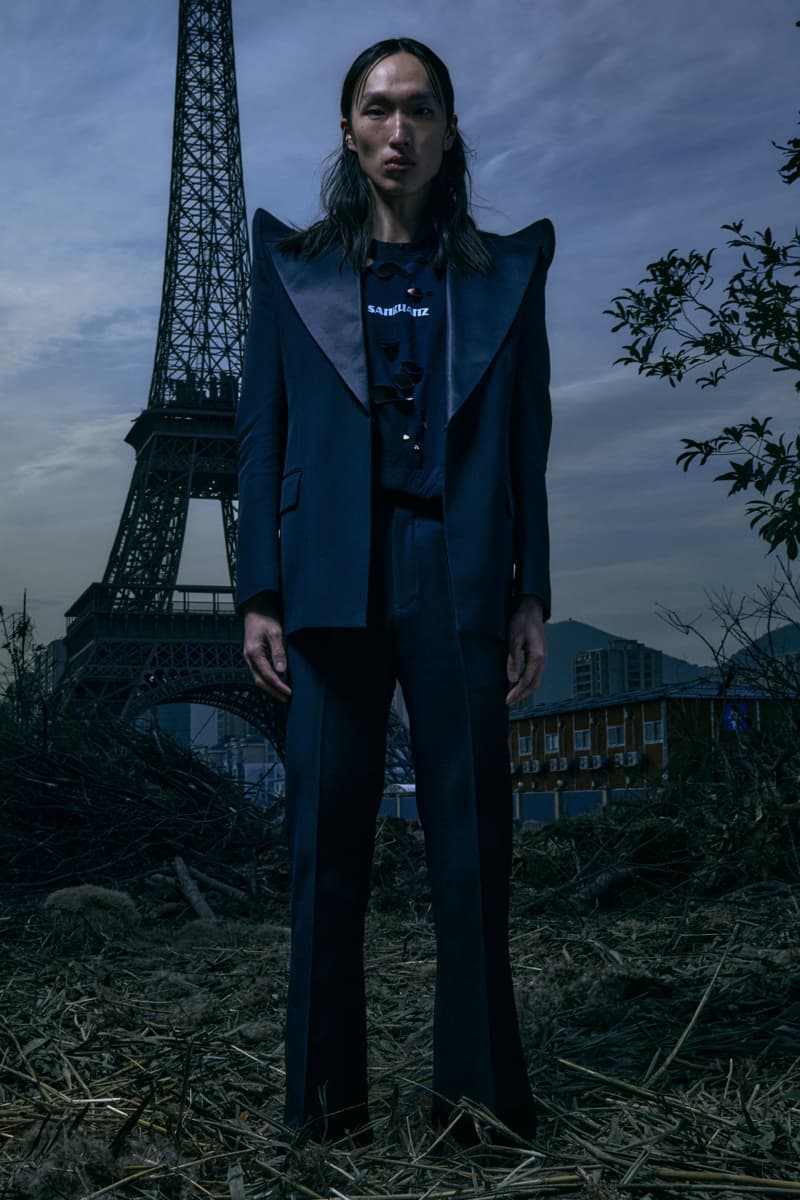 7 of 38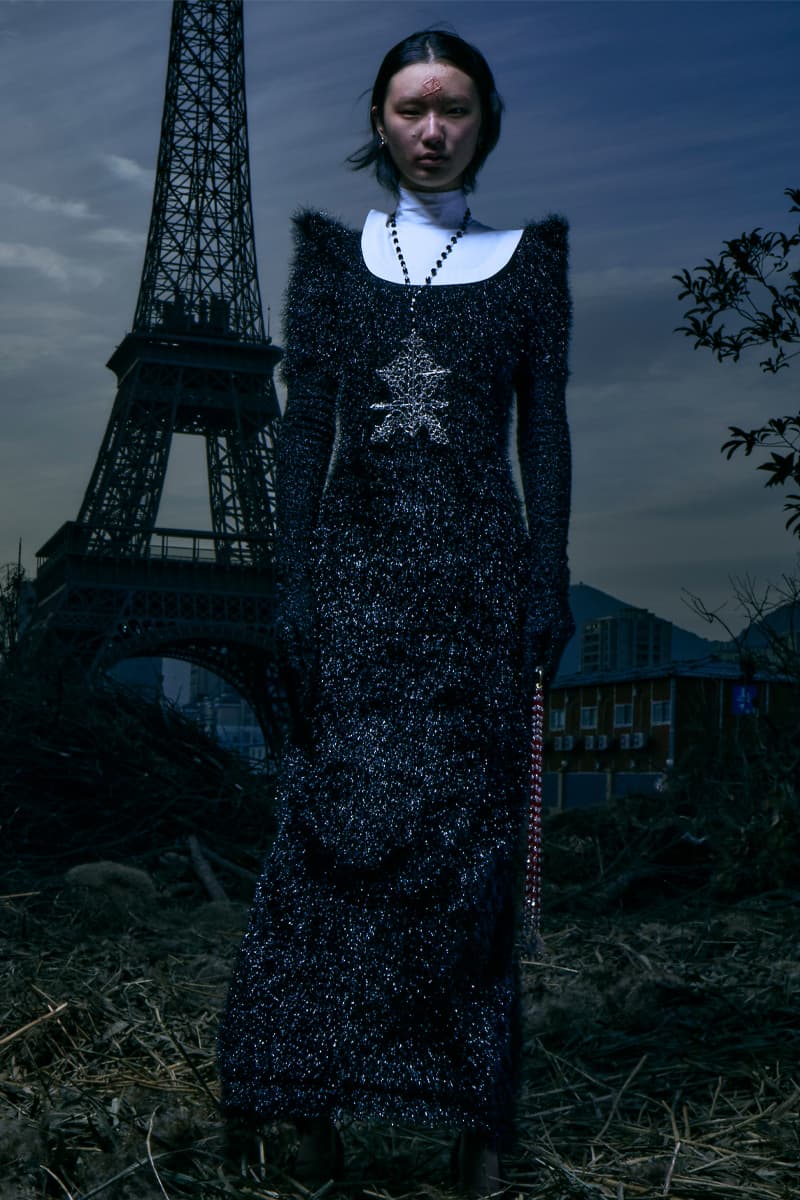 8 of 38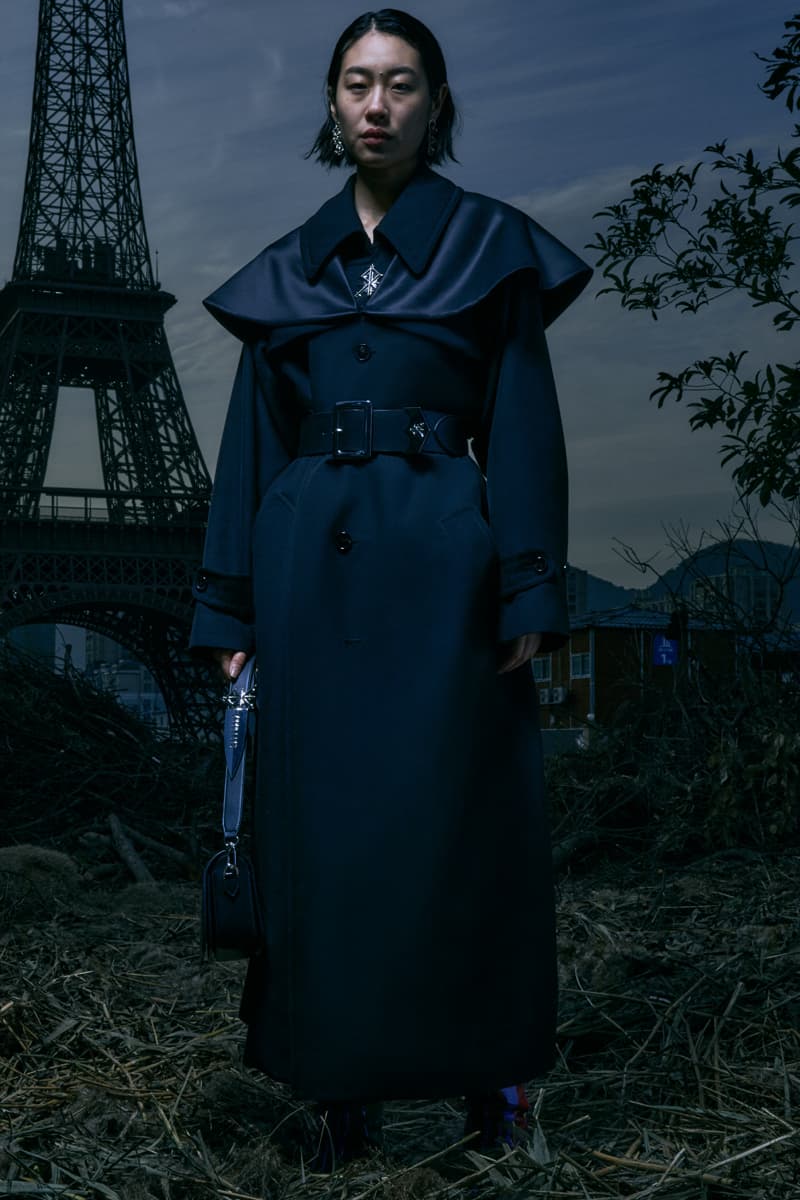 9 of 38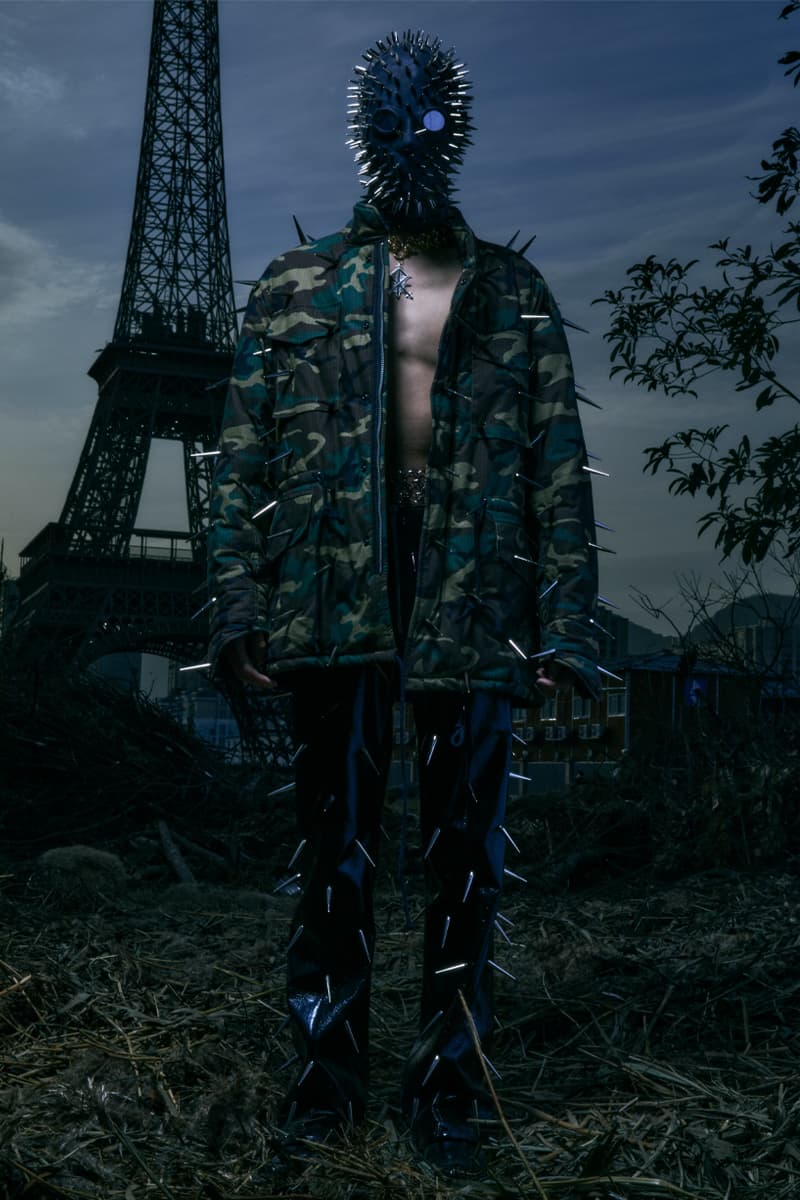 10 of 38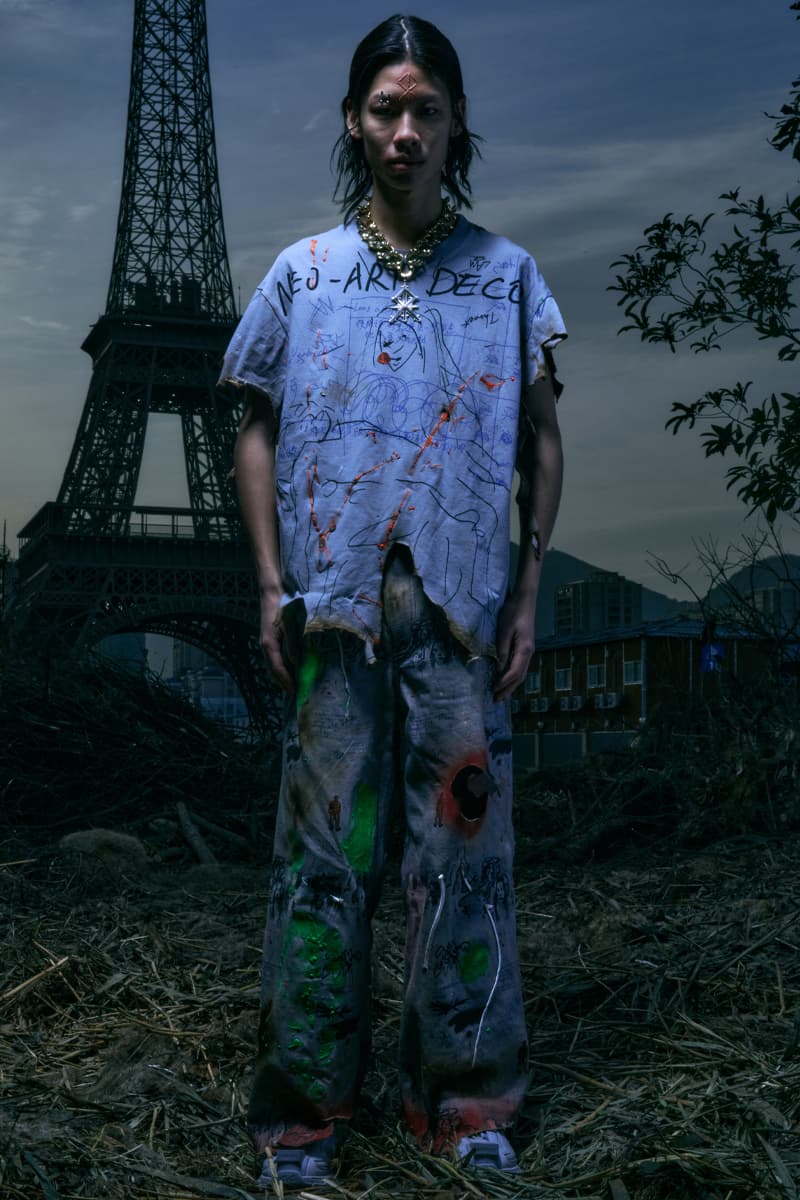 11 of 38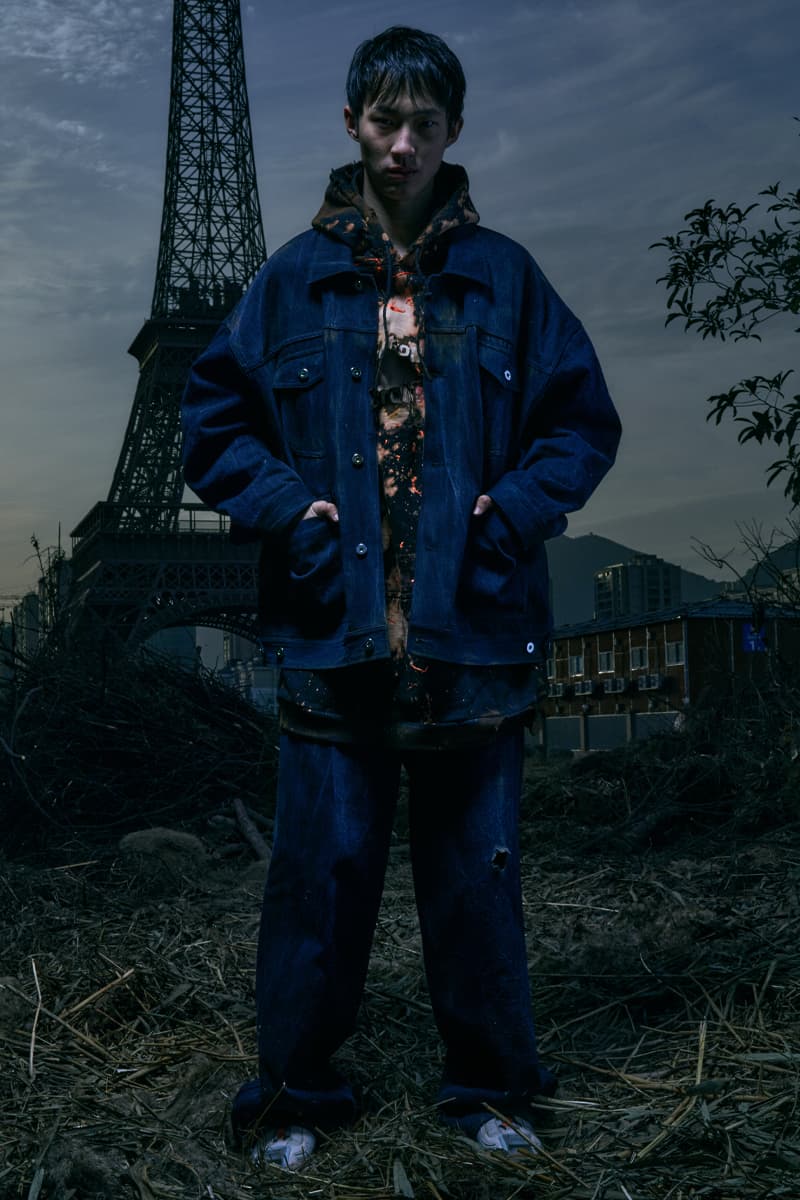 12 of 38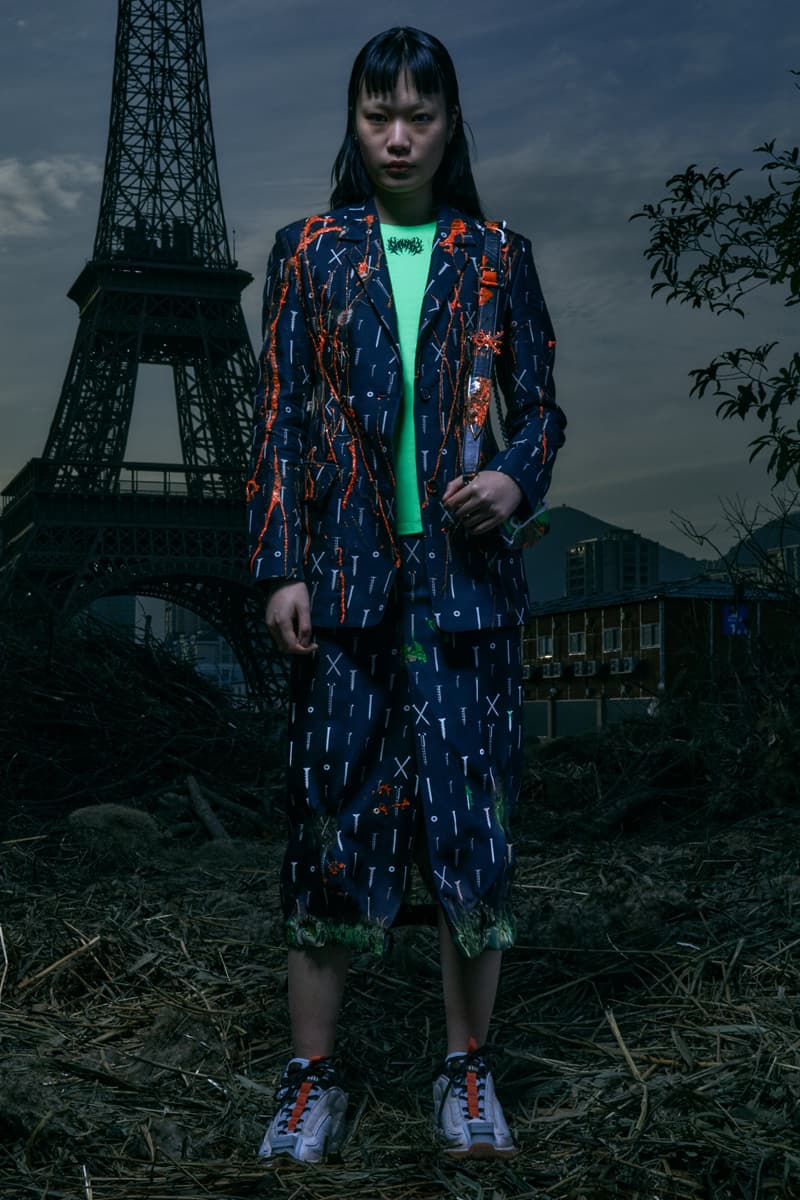 13 of 38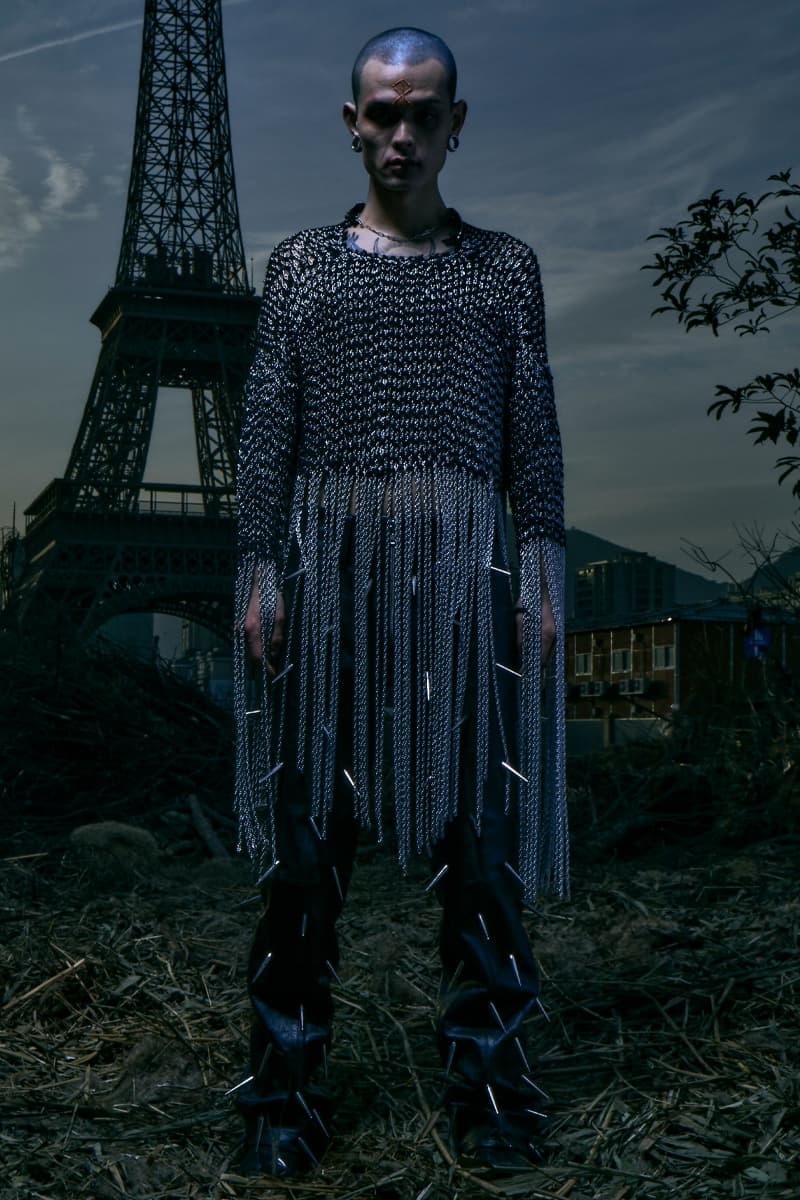 14 of 38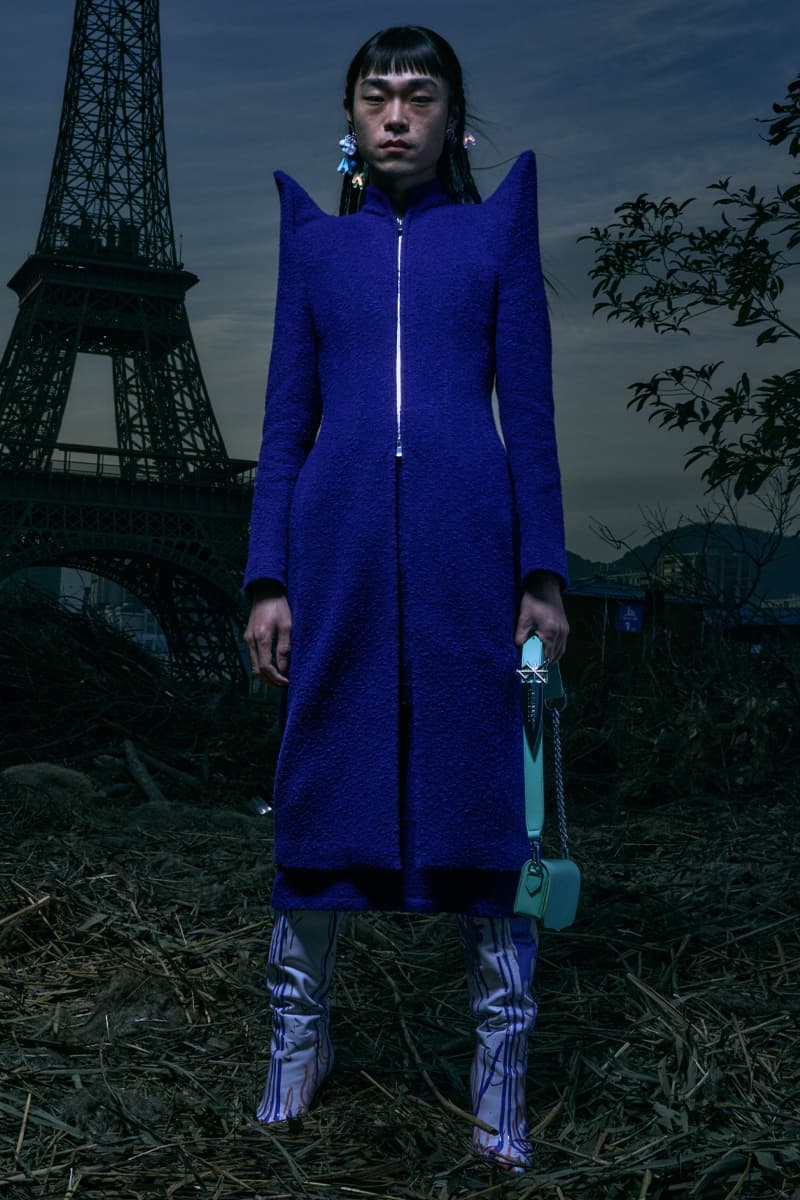 15 of 38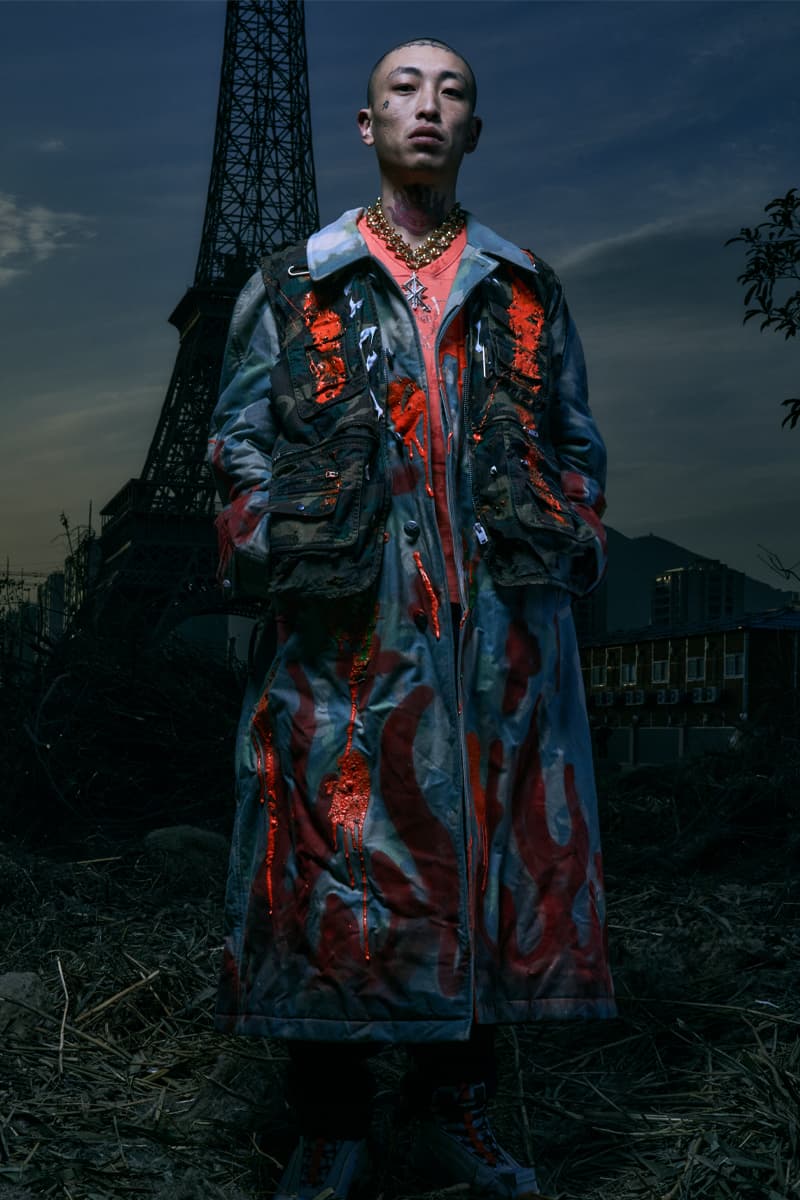 16 of 38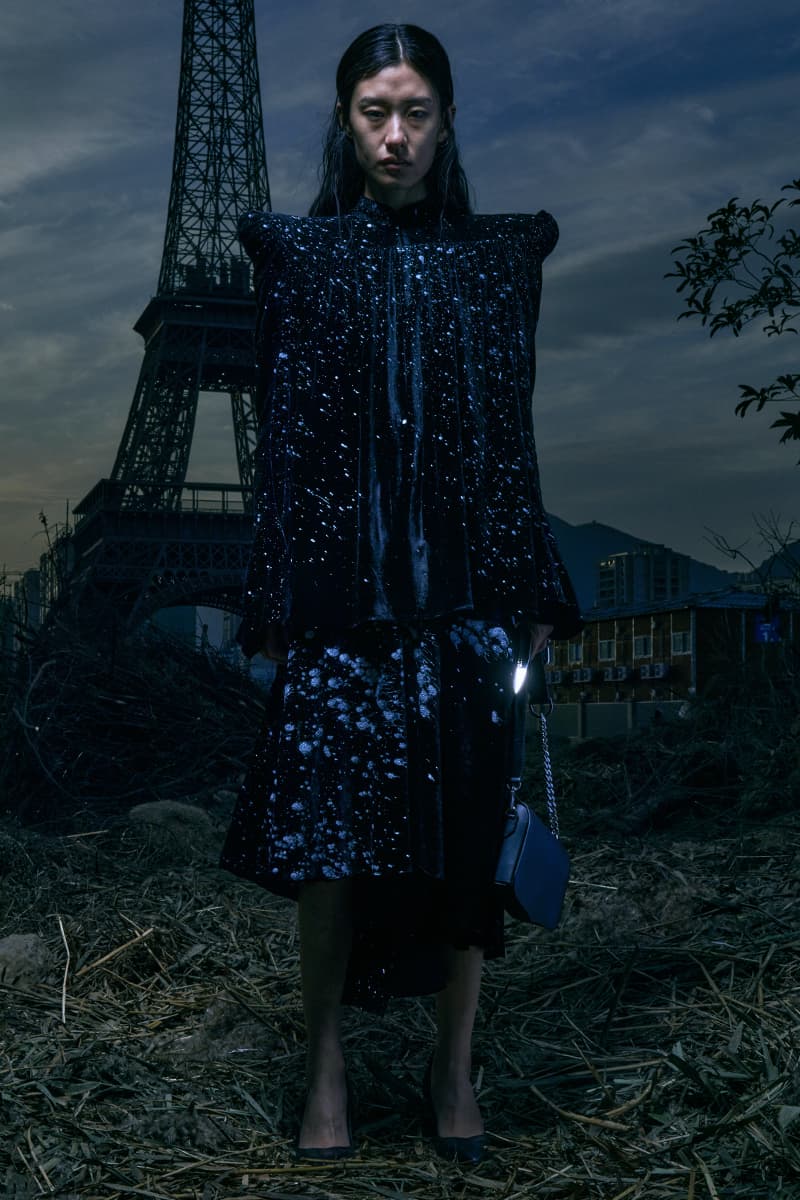 17 of 38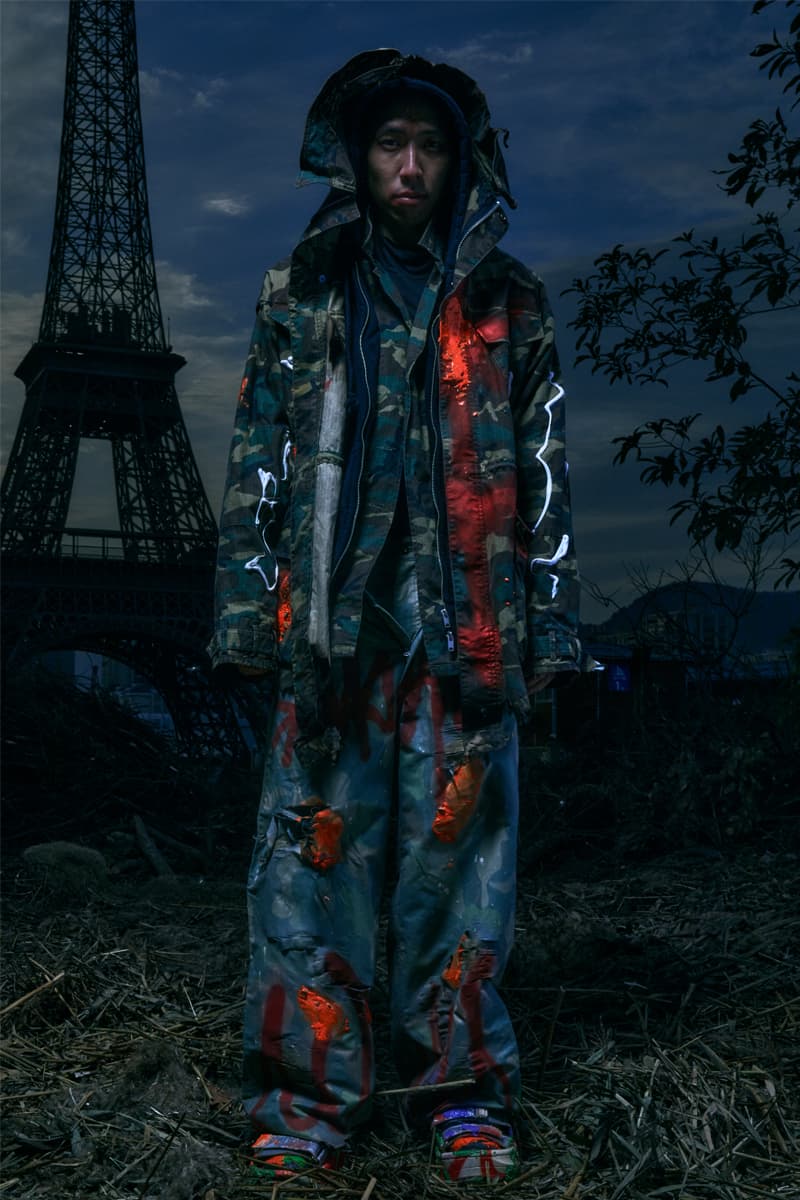 18 of 38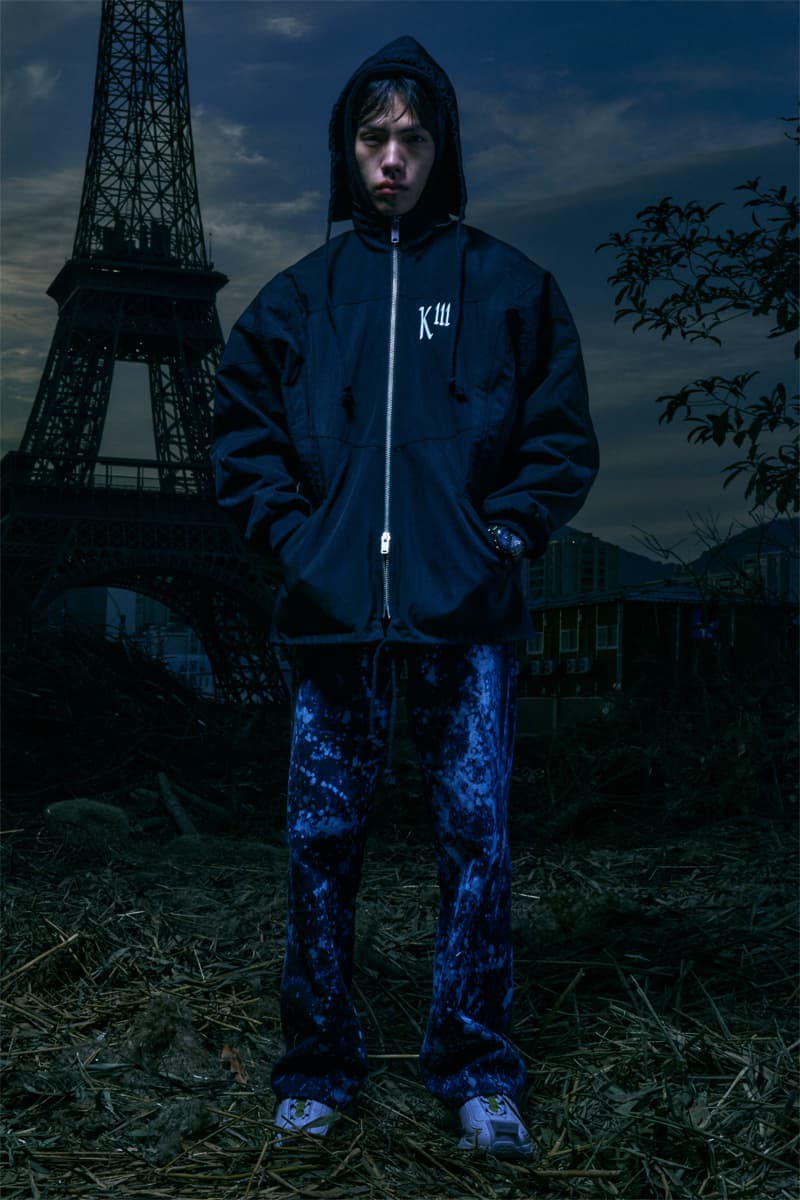 19 of 38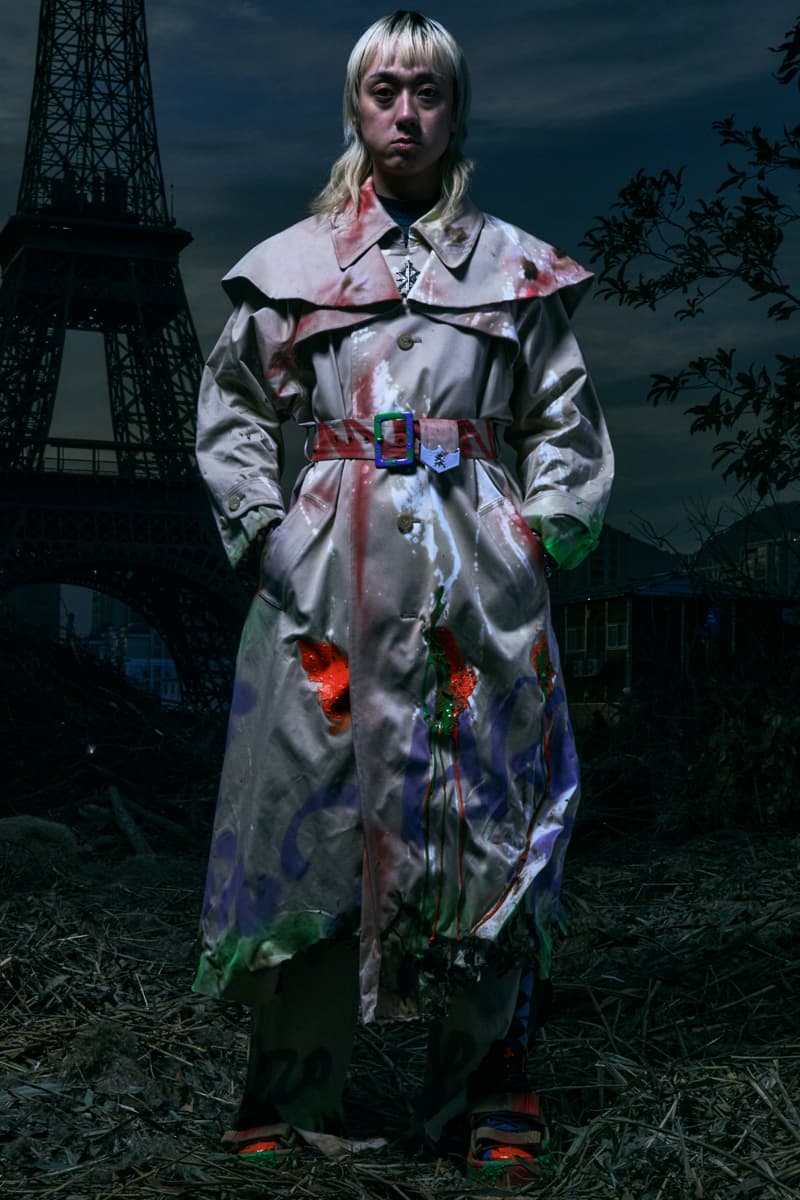 20 of 38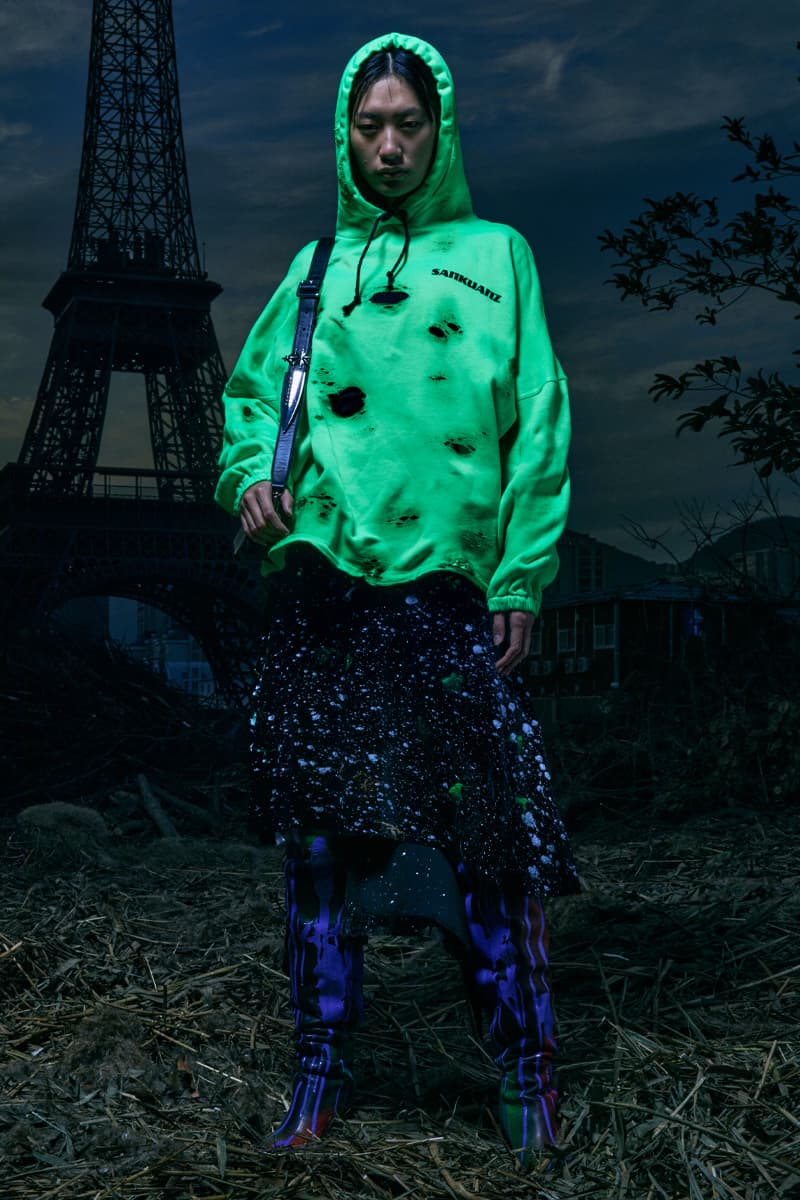 21 of 38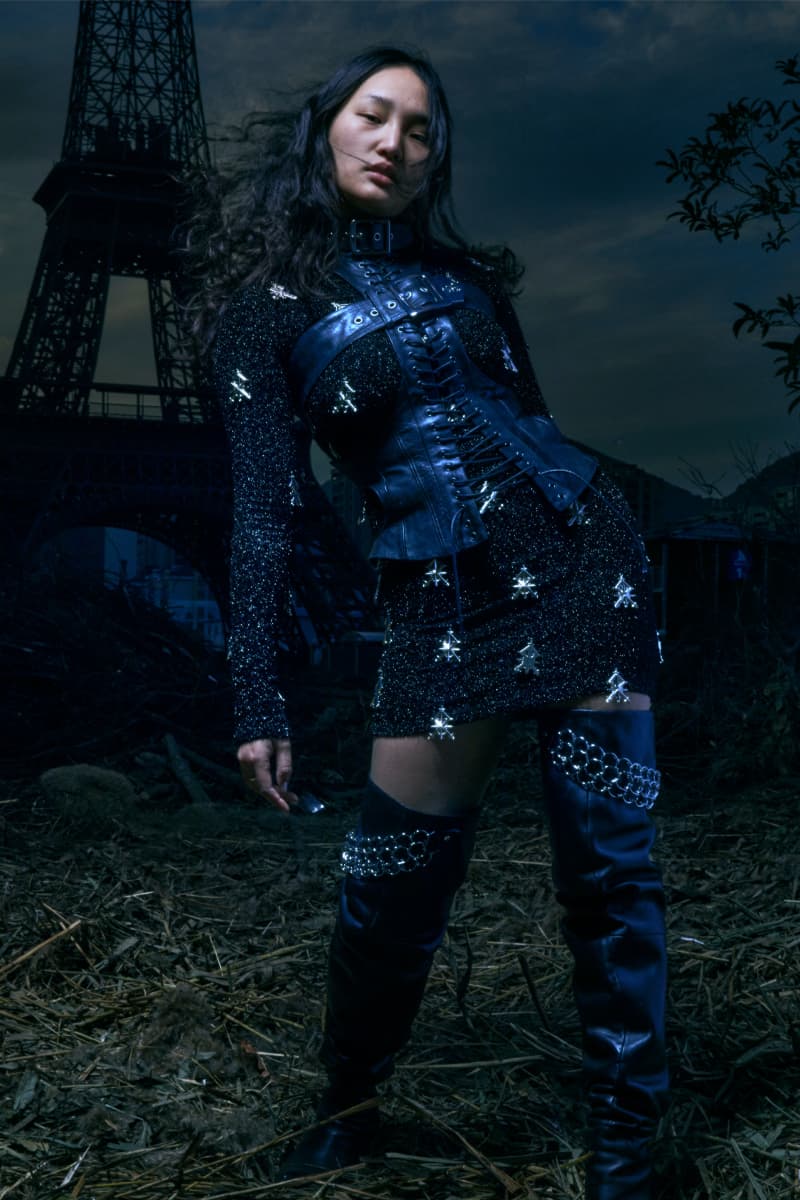 22 of 38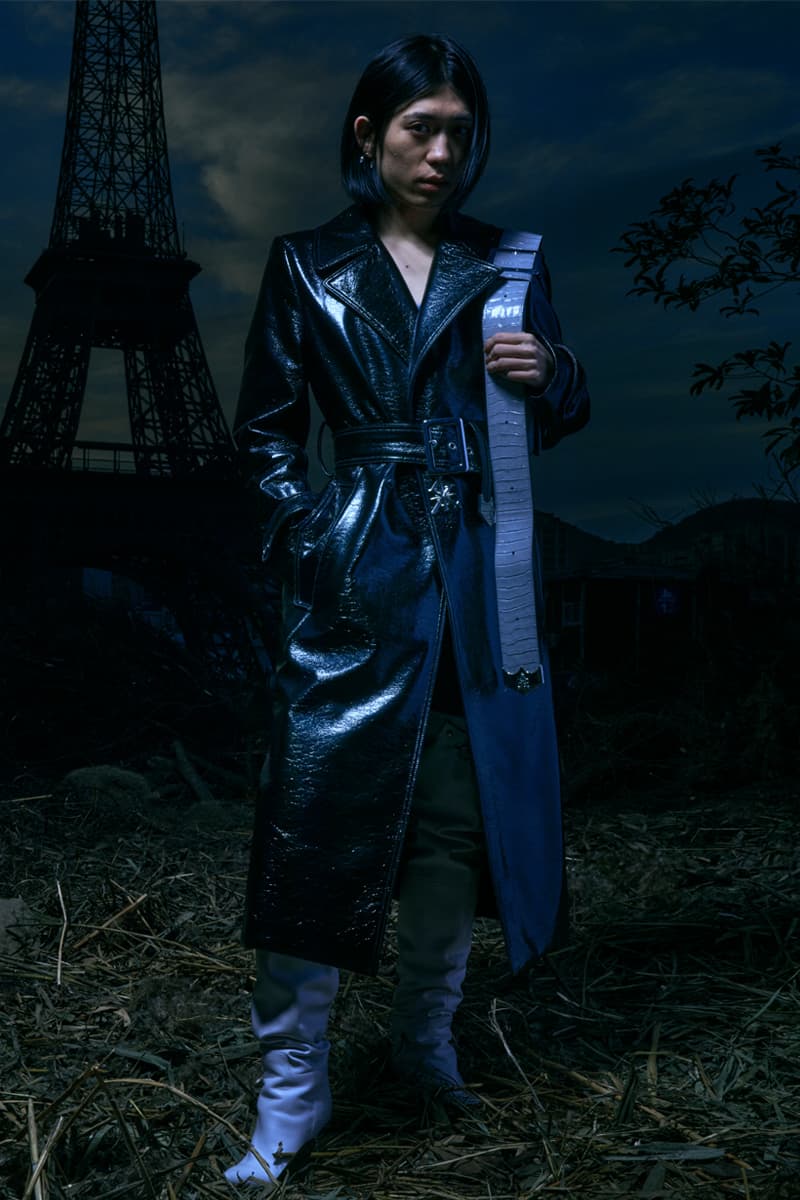 23 of 38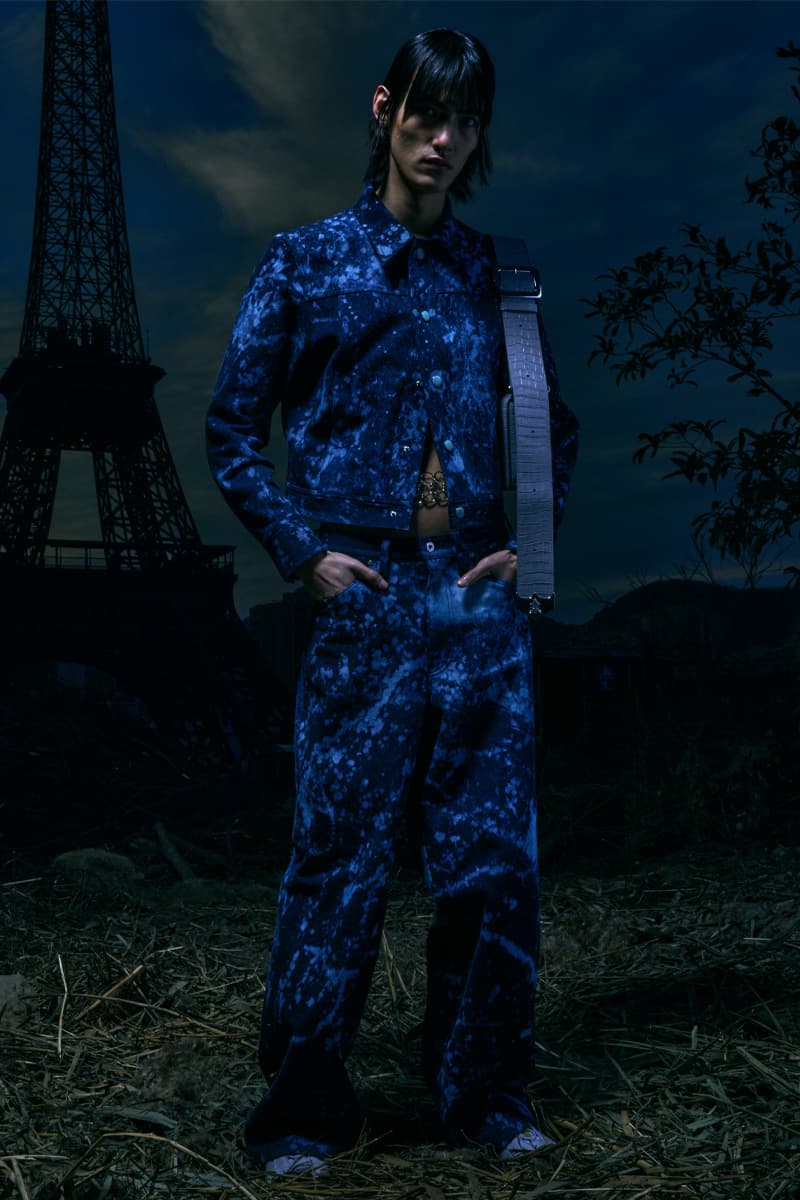 24 of 38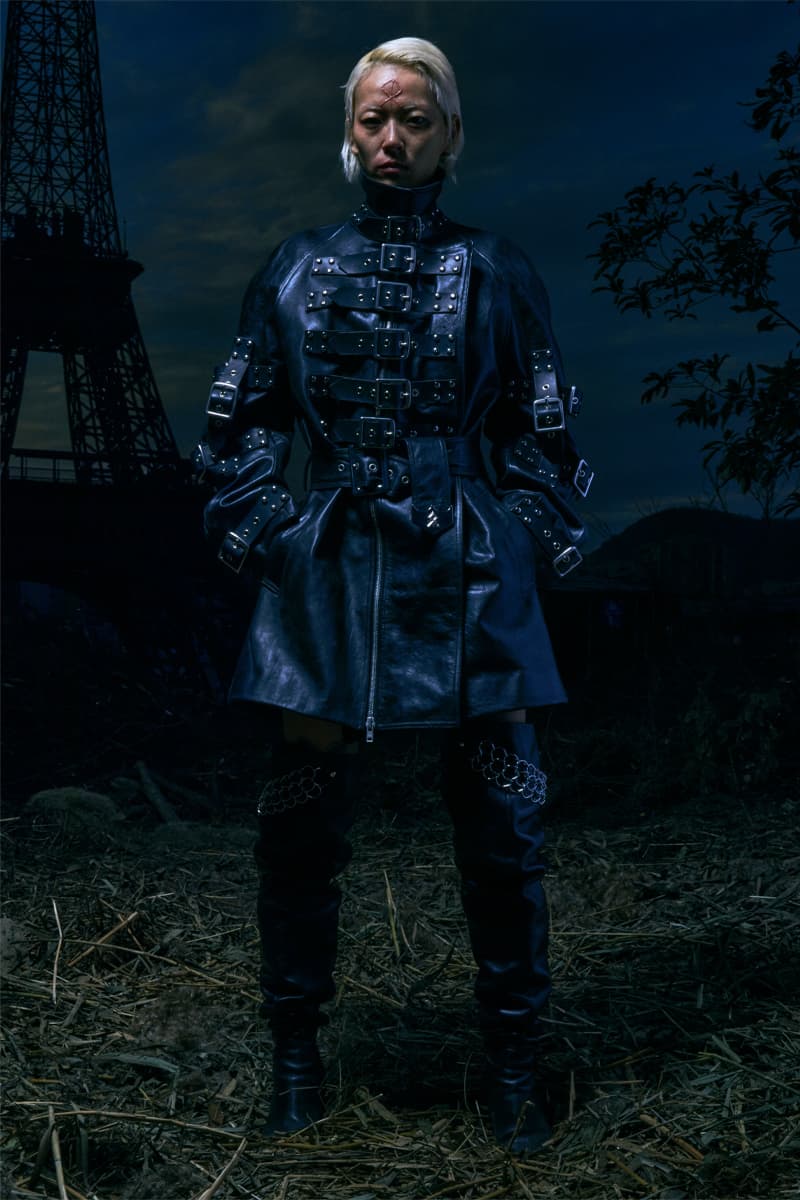 25 of 38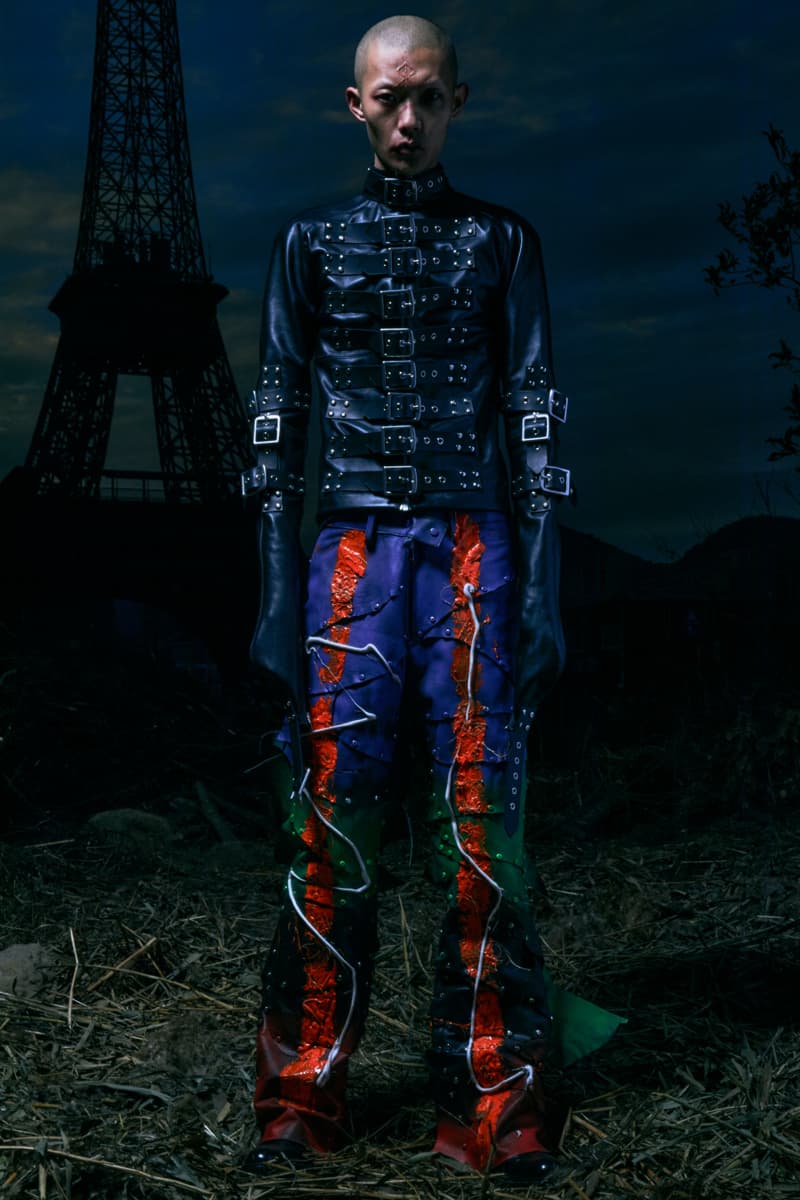 26 of 38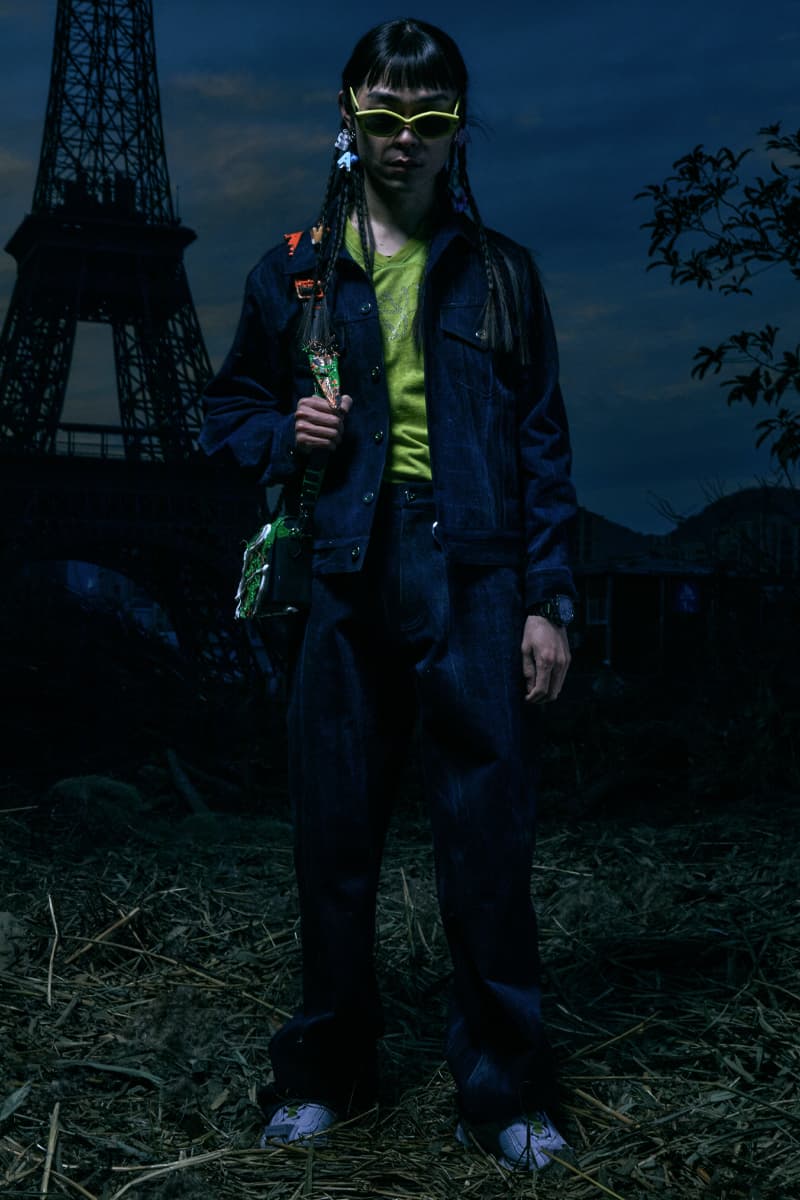 27 of 38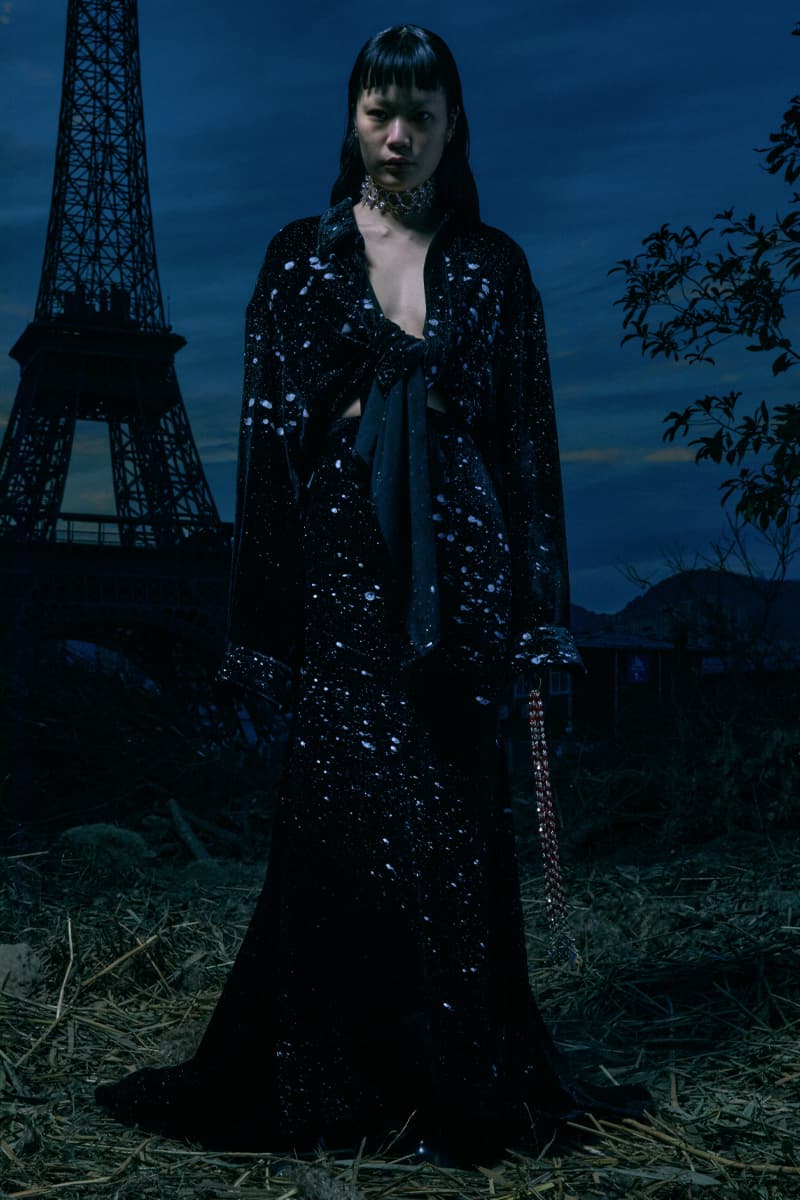 28 of 38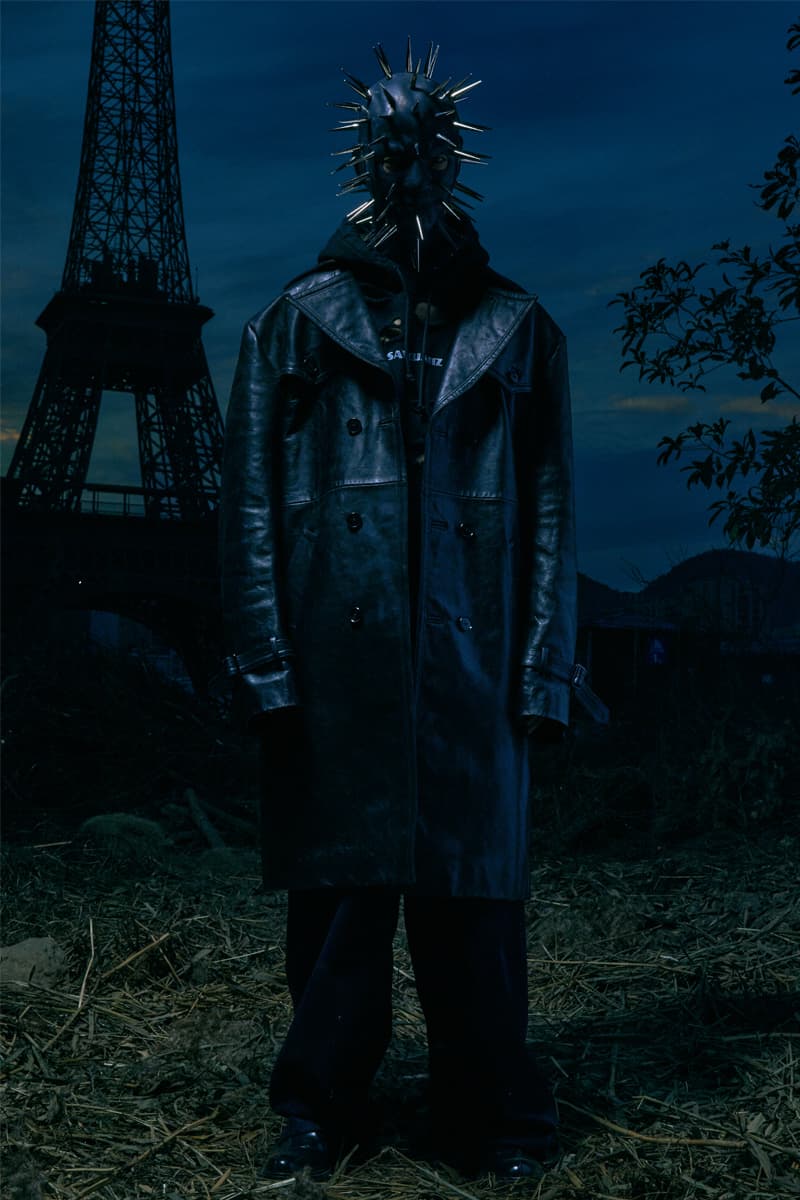 29 of 38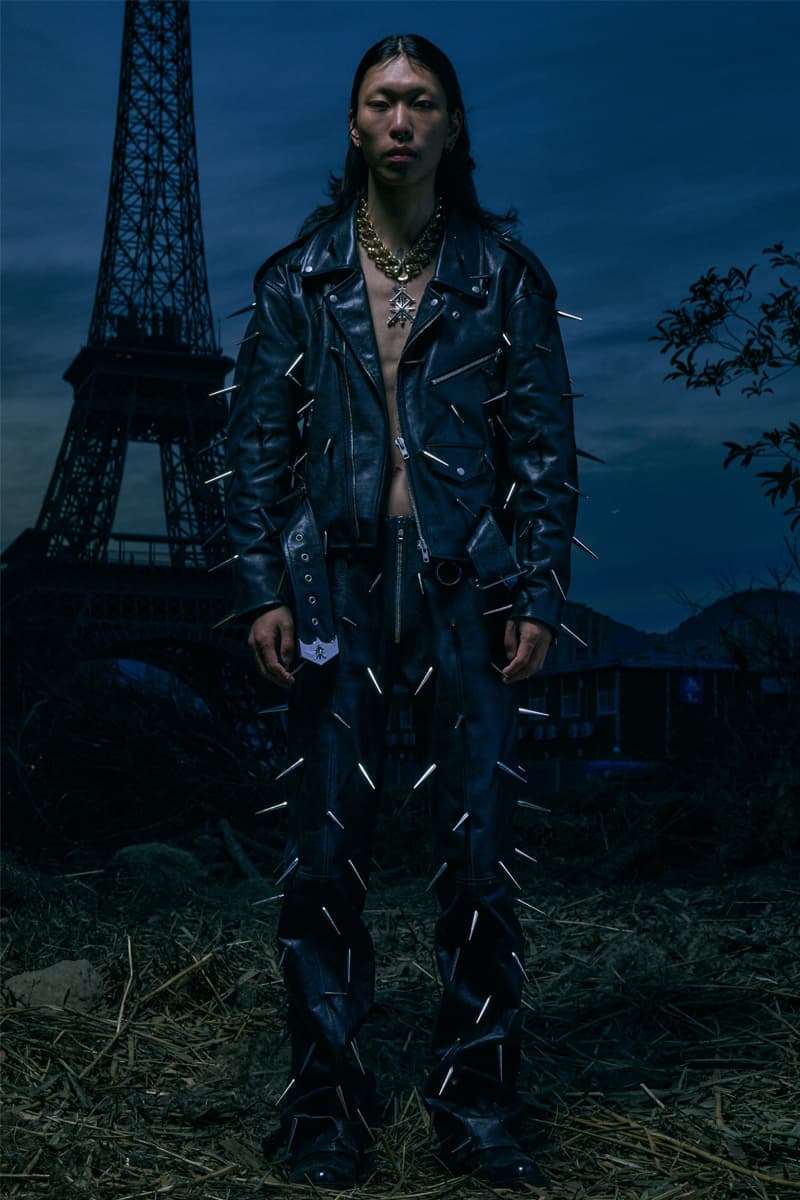 30 of 38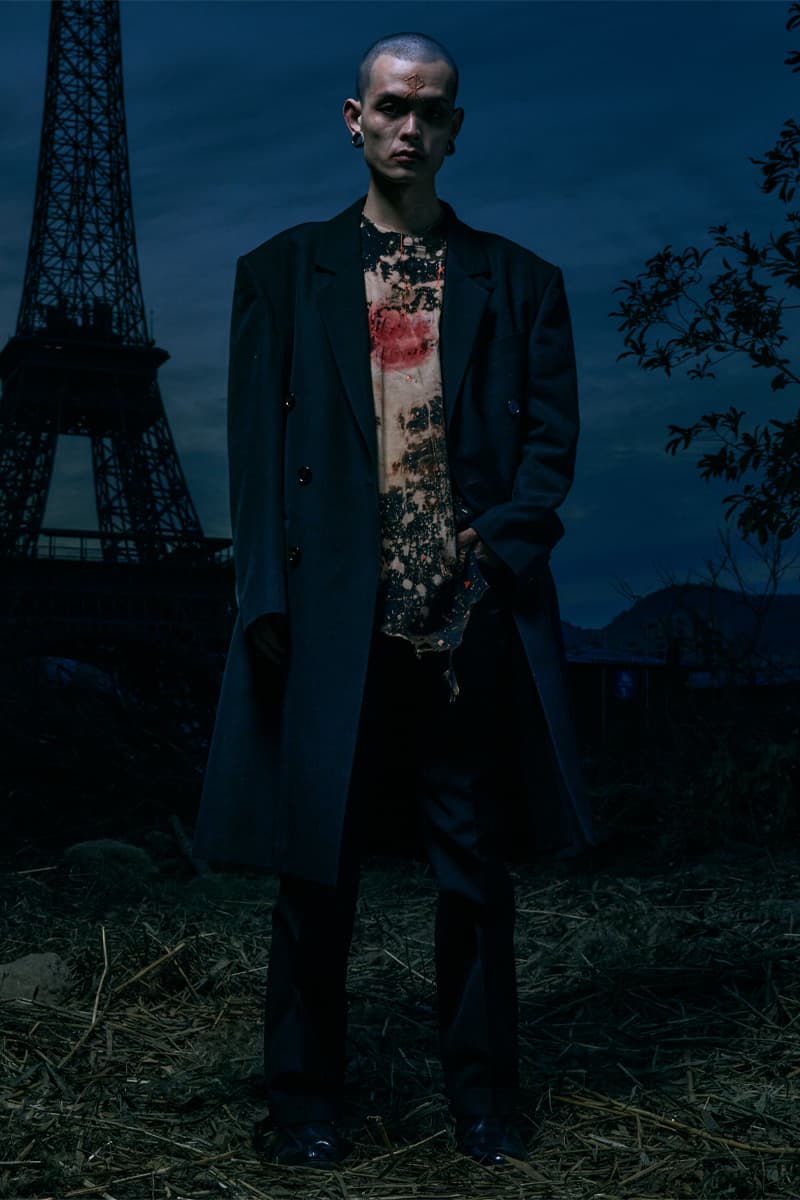 31 of 38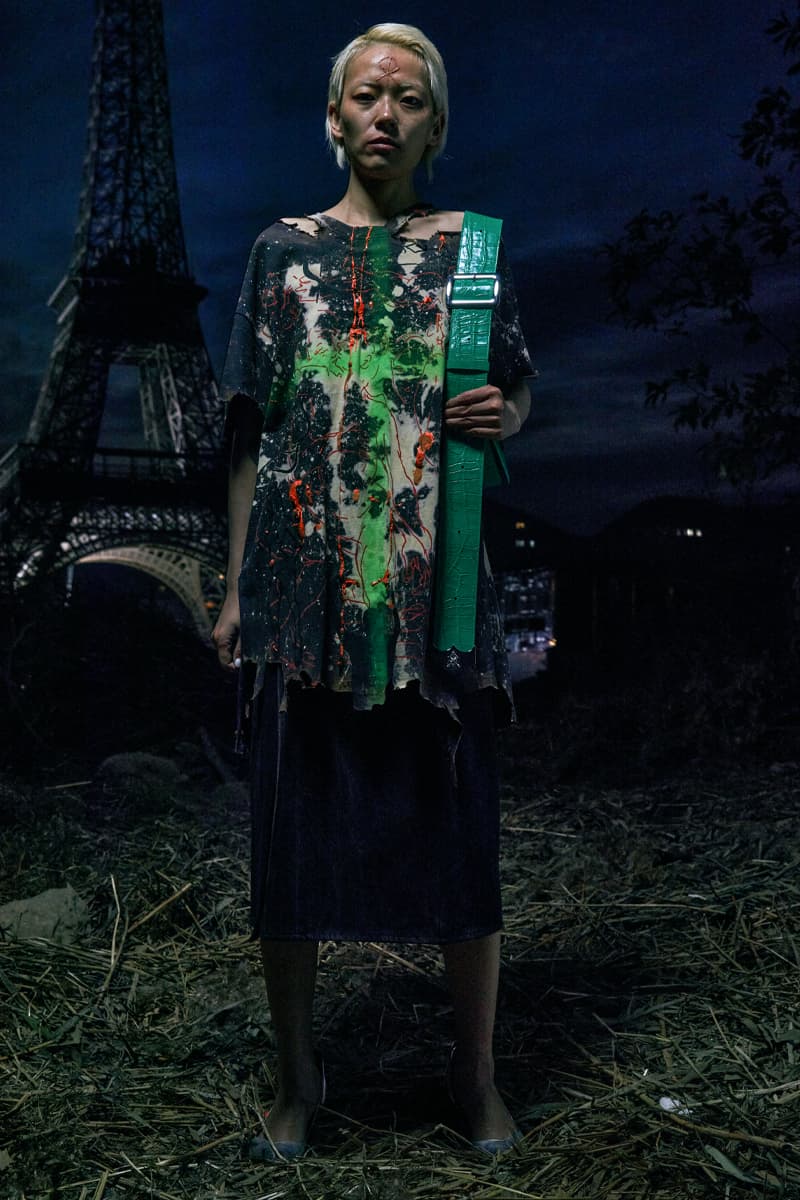 32 of 38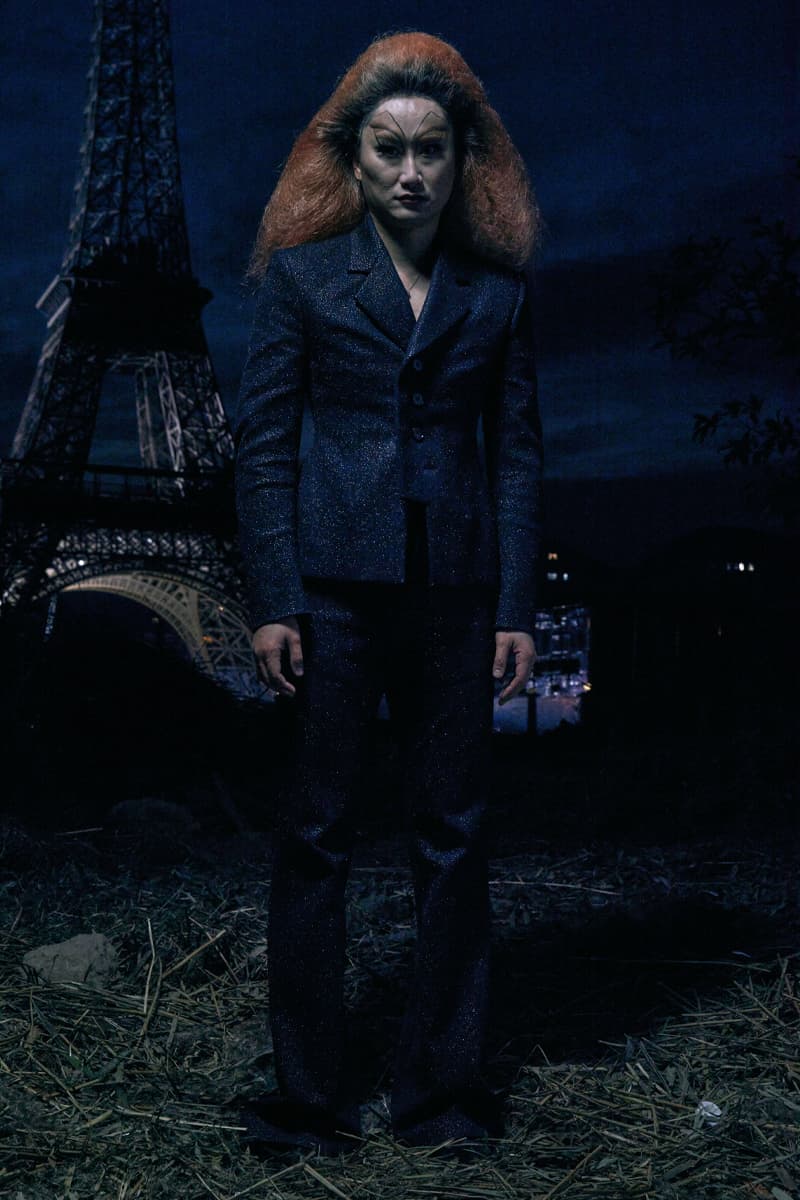 33 of 38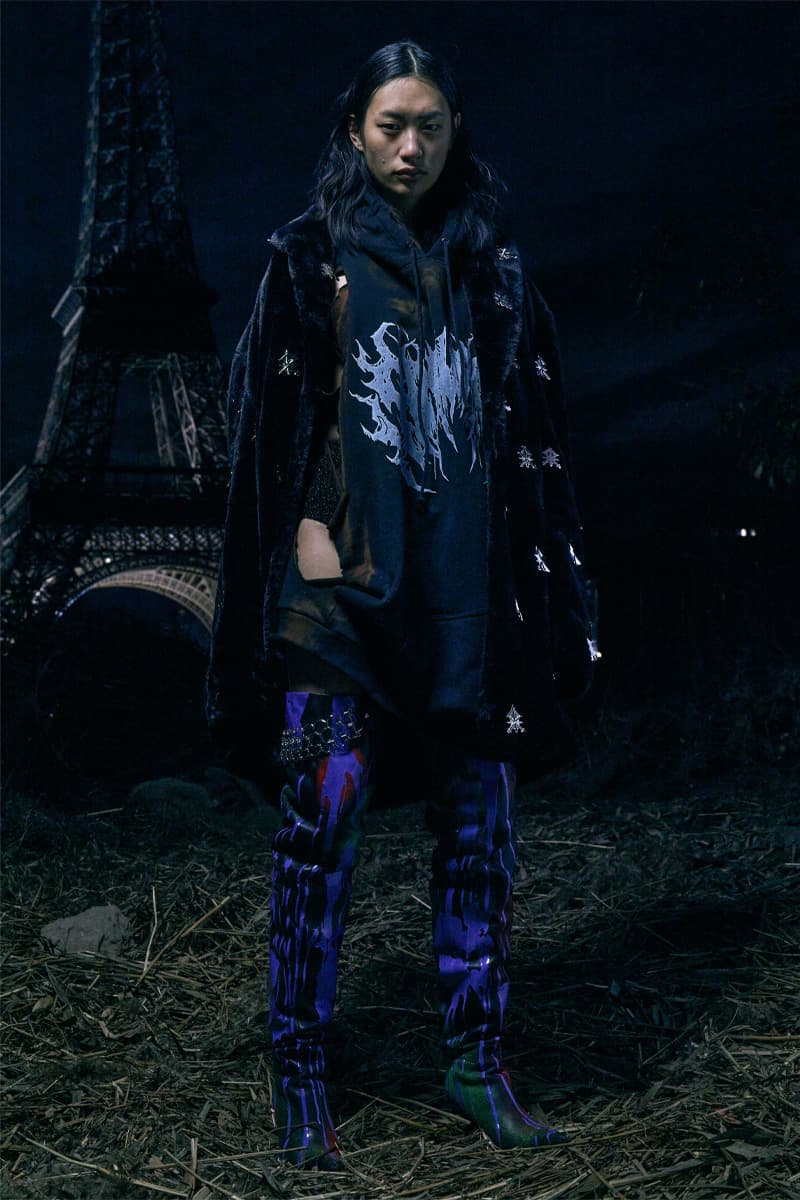 34 of 38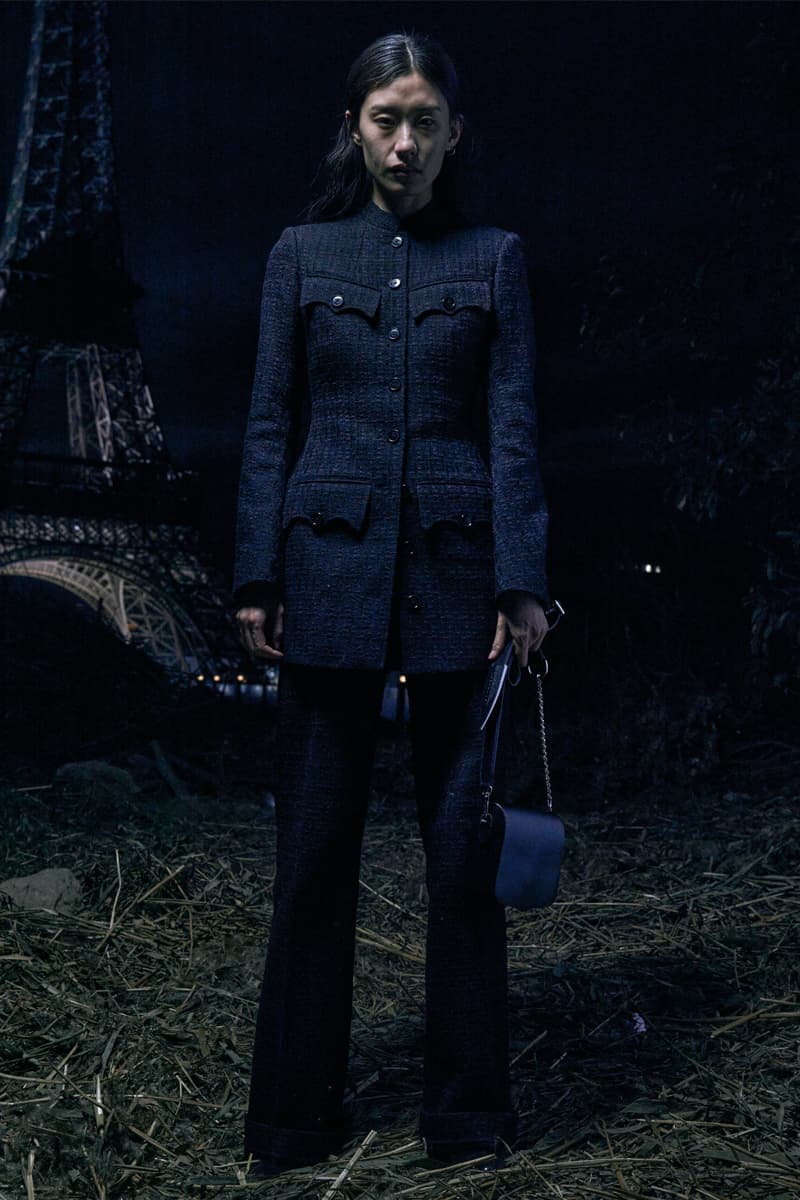 35 of 38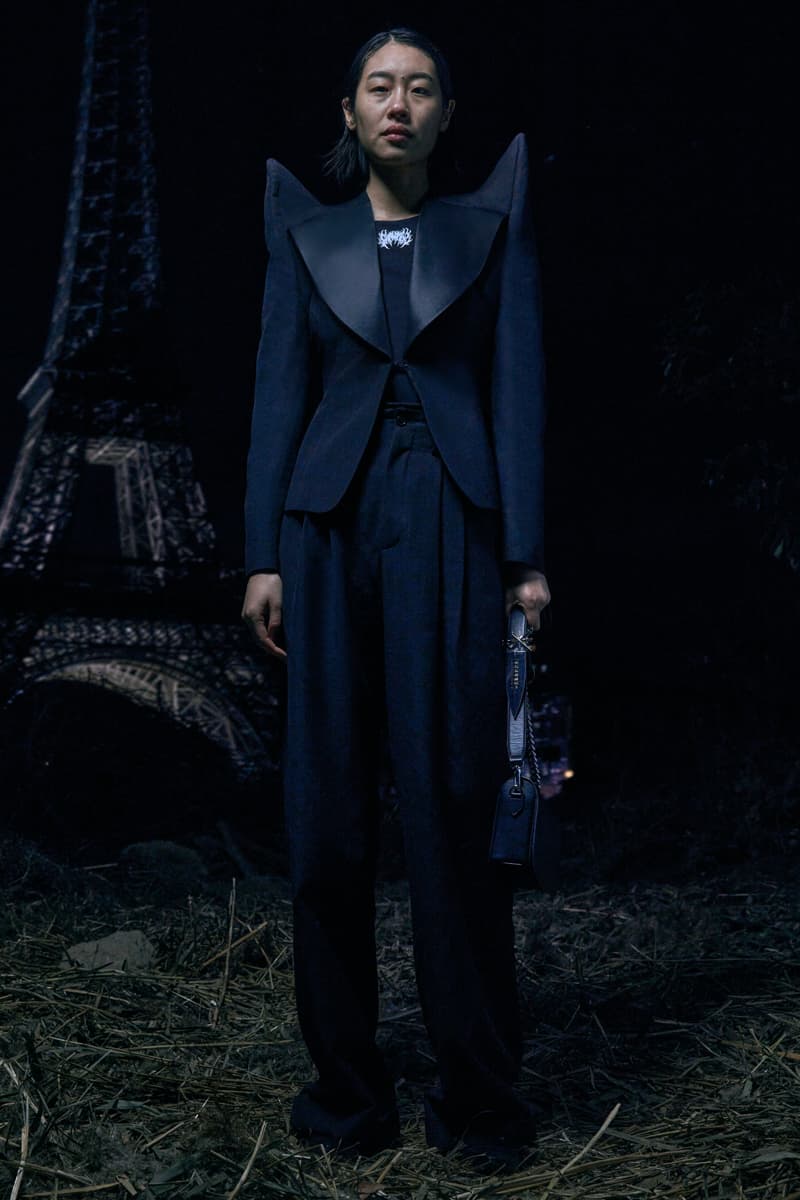 36 of 38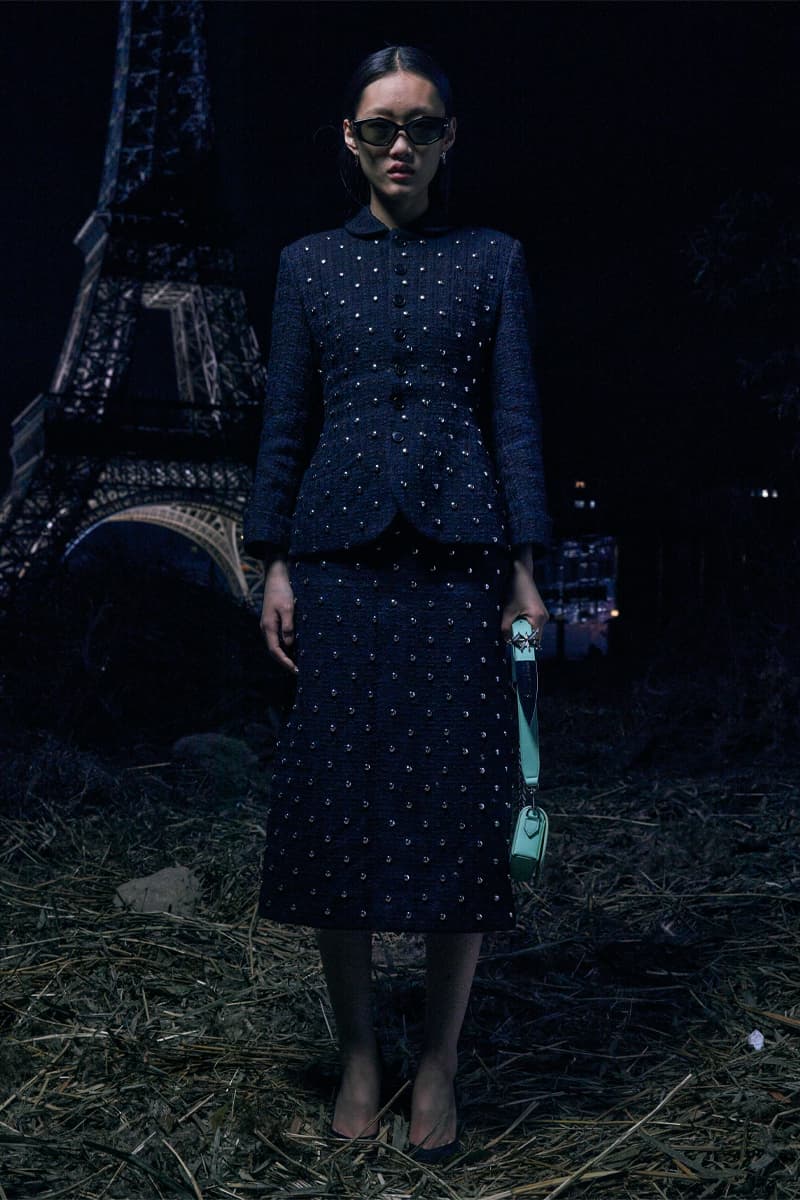 37 of 38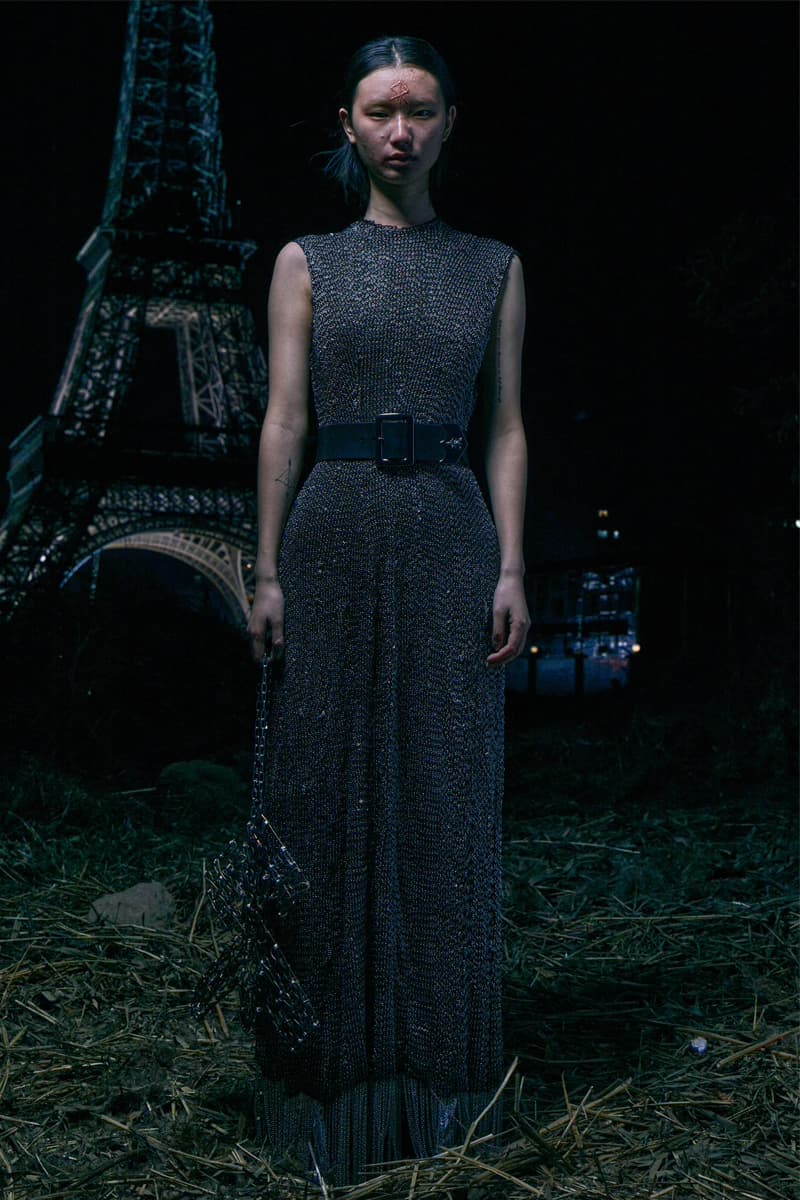 38 of 38
The SANKUANZ Fall/Winter 2021 show imagines an apocalyptic world where disorder and chaos have become the new norm.
Though no shows were physically held during the Paris Fashion Week schedule, SANKUANZ's FW21 collection still placed Paris at the forefront of the brand's visuals by hosting the show at the 1/3 scale Eiffel Tower replica in Tiandu City, Hangzhou, China. The building is re-visualized in a dark hue which later becomes a symbol throughout the show.
The collection reflects the mysterious and menacing setting, building on the cold and sharp styles from previous seasons. Metal spikes and buckled leather straps are a common theme within the collection, further depicting the aggressive tone of the collection. Though the sharp objects featured on many of its pieces appear to be outward-facing, it is in fact self-directed. The theatrics of the apparel are meant to inwardly reflect the aggressions to oneself, symbolizing the hate and self-punishment of the wearer. The designer alludes to the pandemic when describing the reason behind the creative process. The FW21 show revolves around the idea that the pandemic is a form of nature's punishment of the human race, and thus, self-punishment is the only way to offset sorrow with sorrow.
This SANKUANZ collection includes dramatic silhouettes as showcased through the velvet blue suits. Broad, alien-like shoulders are a recurring theme alongside orange-paint splattered apparel on jackets and hoodies, while, the emphasis on disarray is heavily embraced through its purposely ripped sweaters and baggy, camo pants. To further comment on the harshness of the environment, the collection features a selection of garments created solely from chains.
Check out the lookbook gallery above and the digital presentation below.
View this post on Instagram
In other fashion news, Gentle Monster's new Santa Clara flagship store is a robot-filled dream.