Donald Trump Commutes Kodak Black's Prison Sentence
Also pardoning Lil Wayne and granting commutation to Death Row Records' Michael "Harry-O" Harris.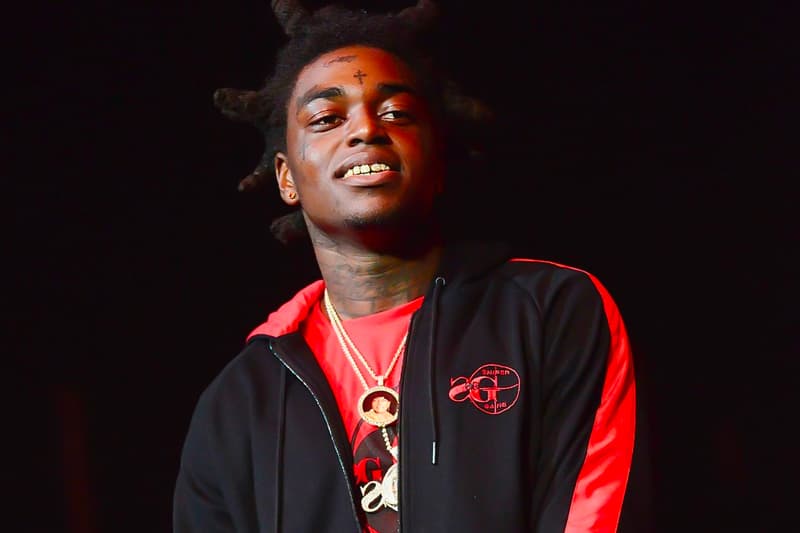 Former United States President Donald Trump gave last-minute pardons to Lil Wayne, Kodak Black and Death Row Records' Michael "Harry-O" Harris just hours before the inauguration of President Joe Biden and Vice President Kamala Harris.
Black was originally serving a 46-month sentence for weapons charges and is facing additional prosecution for lying about his criminal records to try and purchase a total of six handguns on two different occasions. Two days before reportedly petitioning for presidential pardon in September 2020, the rapper filed a lawsuit against the Federal Bureau of Prisons and Kentucky's Big Sandy high-security prison warden for physical and emotional abuse, torture and religious suppression.
"Before his conviction and after reaching success as a recording artist, Kodak Black became deeply involved in numerous philanthropic efforts," the White House's official statement read. "In fact, he has committed to supporting a variety of charitable efforts, such as providing educational resources to students and families of fallen law enforcement officers and the underprivileged."
"I Want To Thank The President For His Commitment To Justice Reform And Shortening My Sentence," Black tweeted in response. "I Also Want To Thank Everyone For Their Support And Love. It Means More Than You Will Ever Know. I Want To Continue Giving Back, Learning And Growing."
Death Row Records co-founder Michael "Harry-O" Harris also had his 25-to-life sentence commuted after serving 30 years for conspiracy to commit first-degree murder. The White House wrote, "He is a former entrepreneur and has mentored and taught fellow prisoners how to start and run businesses. He has completed courses towards business and journalism degrees."
Meanwhile, Lil Wayne, who was facing a 10-year prison sentence, received a full presidential pardon. The No Ceilings 3 rapper pleaded guilty to possession of a firearm and ammunition by a convicted felon in December 2019, after federal authorities found a loaded and gun and, supposedly, cocaine, ecstasy, marijuana, heroin, pain killers, prescription-strength cough syrup and almost $26,000 USD in cash in his private plane.
Elsewhere in music, Drake has delayed the release of Certified Lover Boy after undergoing knee surgery.