Kodak Black's Legal Team Reportedly Petitioned Donald Trump to Commute Prison Sentence (UPDATE)
Days after Kodak sued the Federal Bureau of Prisons for alleged torture and religious suppression.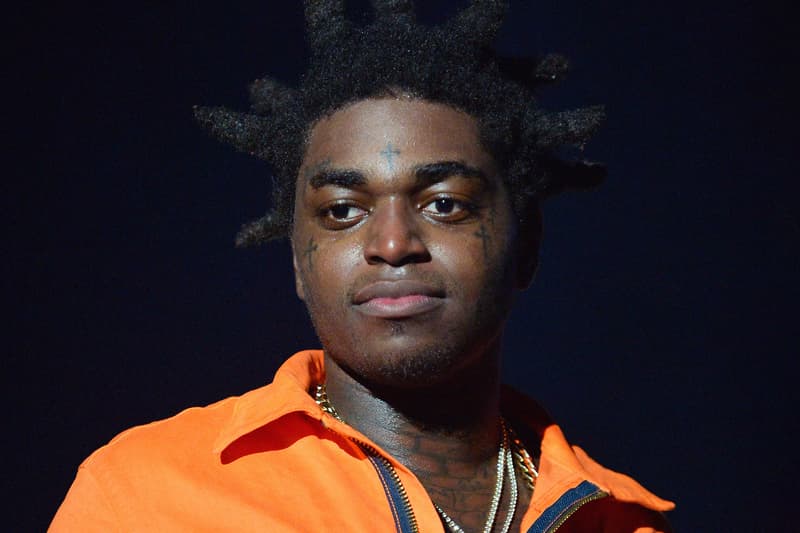 UPDATE (September 24, 2020): After news came out that Kodak Black had launched a lawsuit against the Federal Bureau of Prisons alleging serious cases of torture and religious suppression, his legal team has now reportedly reached out to President Donald Trump to commute his prison sentence per TMZ reporting.
The publication received the official petition sent to Trump and signed by the rapper's attorneys Bradford Cohen and Jonathan Schwartz in which they lay the groundwork for why Kodak should be considered for commutation. The attorneys point out that the average sentencing of a federal gun case is 18 months but point out that Kodak received 46 months for his charges. They also argue that the Federal Bureau of Prisons "erroneously" considered Kodak to have a level four criminal history which warranted him being jailed at a maximum-security prison. Cohen claimed the judge initially put Kodak at only a level two, which would have granted Kodak housing at a lower security prison.
One of Kodak's current lawyers, Bradford Cohen, has a history with Donald Trump. He was past contestant on the reality television show The Apprentice before being fired. He also represented Corey Lewandowski, Trump's former campaign manager, in a lawsuit where he was found guilty of battery. More of the original story below.
---
ORIGINAL STORY (September 22, 2020): Kodak Black has launched a lawsuit against the Federal Bureau of Prisons and Kentucky's Big Sandy high-security prison warden for a number of alleged incidents including what the rapper refers to as routine physical and emotional abuse at the hands of authorities. The TMZ report, launched earlier today (September 22, 2020) also includes claims of torture and religious suppression.
Kodak is currently serving a near four-year prison sentence on weapons charges and is facing additional prosecution for lying about his criminal records while attempting to purchase six handguns on two different occasions. The rapper was initially incarcerated in a Miami, Florida prison facility but was transferred after a violent altercation with another inmate resulting in an officer being injured.
One of his claims, according to documents acquired by TMZ, includes Kodak "being placed by guards in a backless paper gown on a 4-point restraint for more than 6 hours … with no access to a bathroom." Kodak's Twitter account updated fans and media about his alleged abuses back in May with one tweet stating that the prison refused to give him credit for time served and that he was beaten with a metal object while restrained in handcuffs by no less than seven guards at Big Sandy penitentiary.
Kodak's legal team of attorneys Bradford Cohen, Robert Buschel and Jonathan Schwartz are also threatening to sue because the rapper does not have proper access to a rabbi, claiming that his religious liberties continue to be infringed upon. According to the new lawsuit, Kodak is a Hebrew Israelite. He's also seeking to be moved to a lower-security facility.
Stay tuned for more updates.