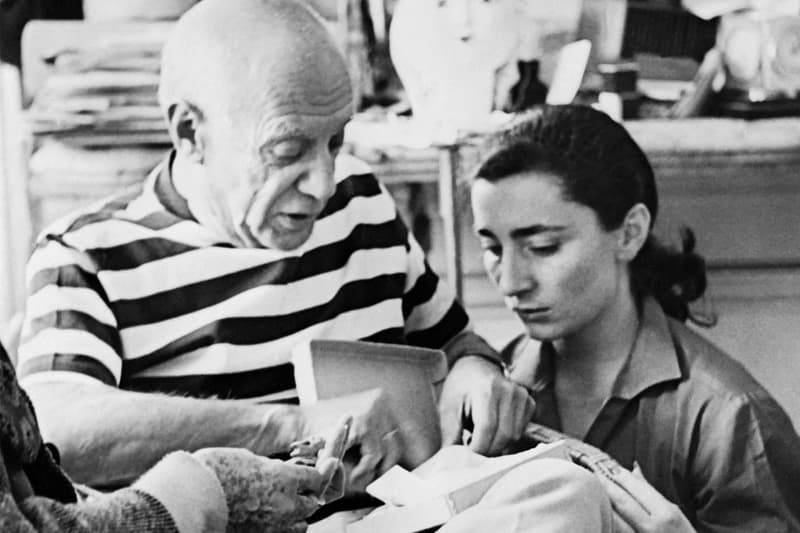 World's Largest Museum of Picasso Works Won't Be Opening Anymore
Picasso's step-daughter scrapped her plans to open the institution located in the South of France.
---
Back in February 2018, Catherine Hutin-Blay, Pablo Picasso's step-daughter by his second wife Jacqueline Roque, announced her plans to a launch a museum dedicated to showcasing works by the Cubist master in the South of France by 2021.
The museum was supposed to be named the Musée Jacqueline et Pablo Picasso and would spotlight works that showed Roque's influence on Picasso's work. The couple met in 1953 and were married from 1961 until the artist's death, in 1973. Picasso painted her portrait over 400 times during that period.
According to new reports, plans to open the museum have been scrapped following negotiations over the establishment which used to be a convent called the Couvent des Prêcheurs in the French town of Aix-en-Provence. Hutin-Blay had initially agreed to purchase the property for €11.5 million EUR (approx. $14.1 million USD) back in December 2017. Moreover, members of the community had approved the sale price, below the property's value of €12.2 million EUR ($15.2 million USD), because they anticipated that the forthcoming institution would serve as a major tourist destination with an expected yearly visitor count of 500,000.
Unfortunately, the deal was terminated because the town attempted to include a clause in the contract demanding that the site would run as a museum for at least 15 years which would include five years to make renovations to the building. "We had to get that guarantee," wrote Aix mayor Maryse Joissains Masini stated in a Facebook post. "It was this last clause that Catherine Hutin refused to include in the sale agreement even though she had initially accepted it."
The now-cancelled Musée Jacqueline et Pablo Picasso was to span 16,000 square feet of exhibition space that includes a 200-seat auditorium, pottery and printmaking facilities, as well as a research facility.
Elsewhere in art, teamLab will launch an immersive light installation as part of its new nightlife concept in Shanghai.