What to Make of Raf's First Prada Collection?
Fashion industry figures weigh in on what to glean from his womenswear debut – and what it might spell for his menswear offerings.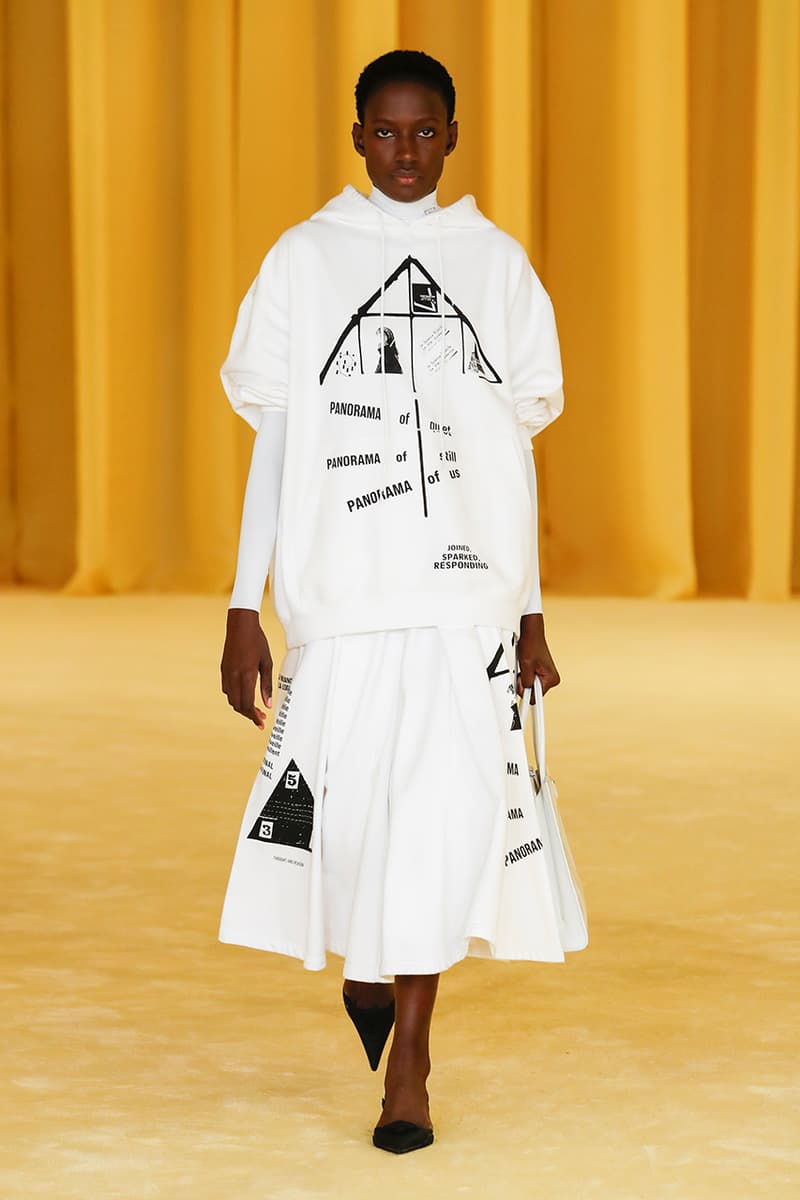 1 of 10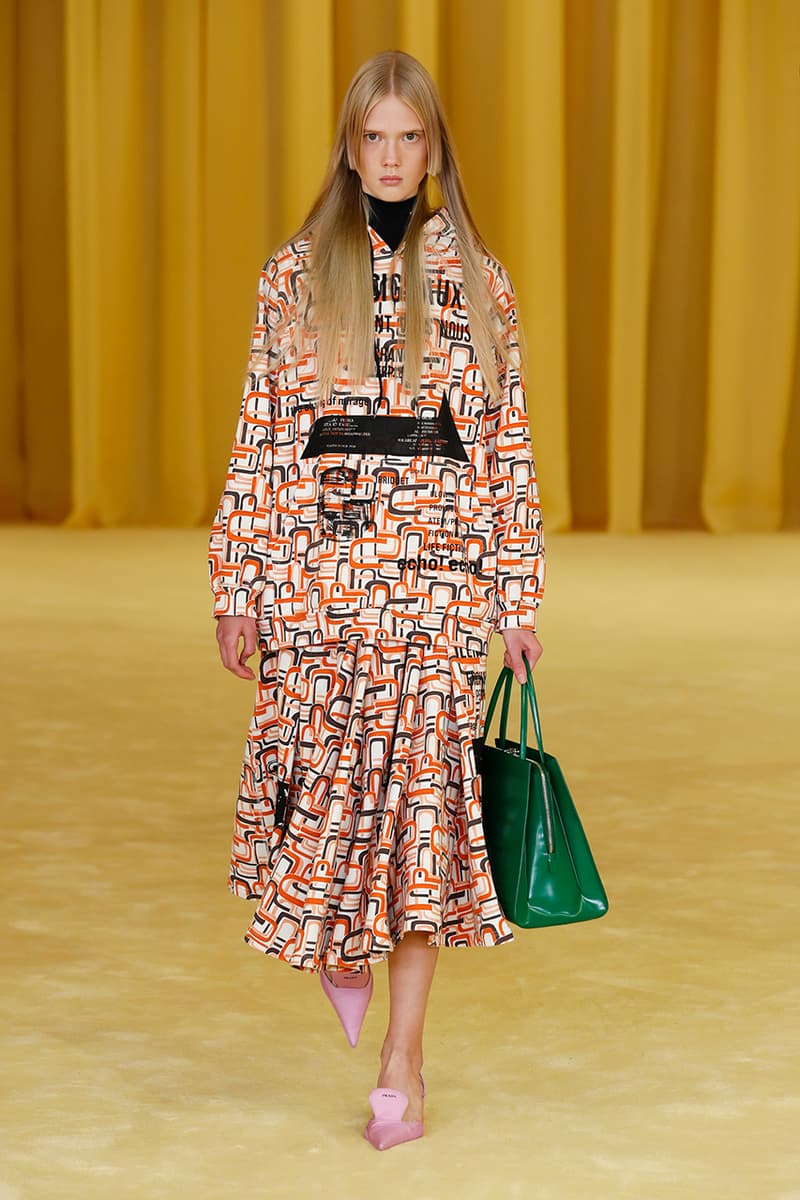 2 of 10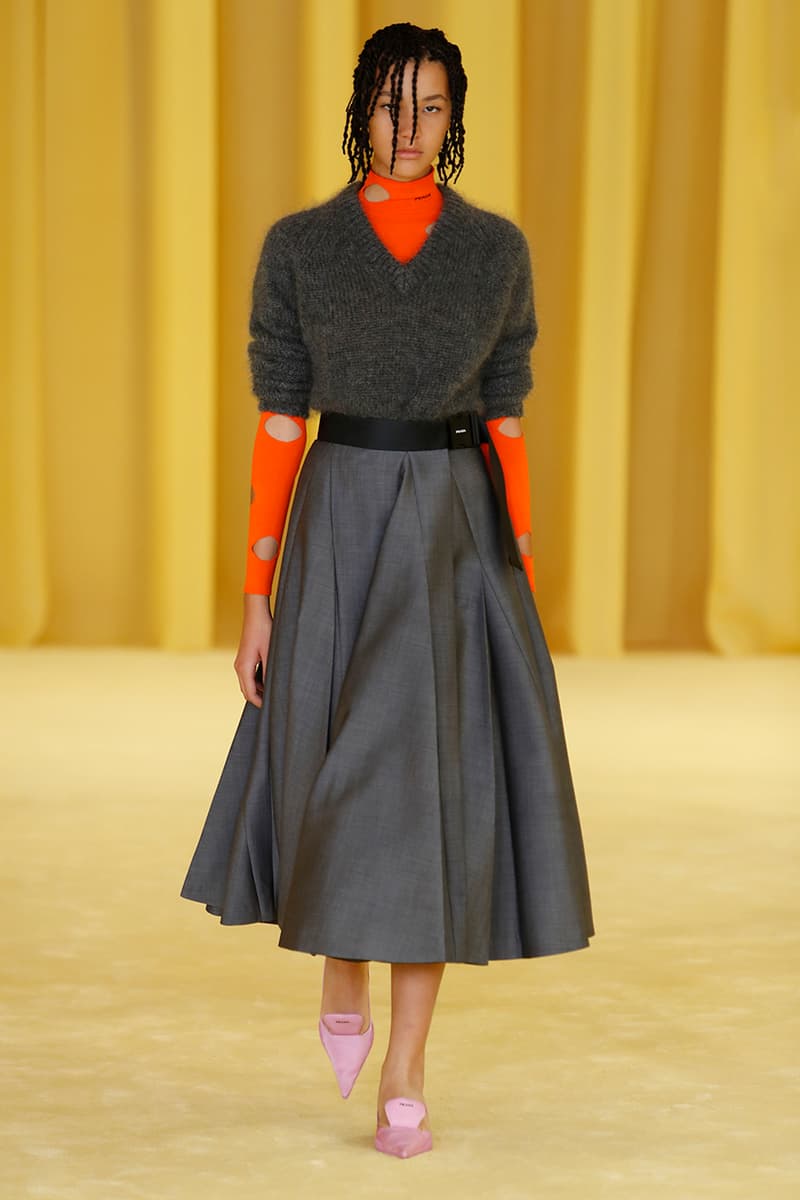 3 of 10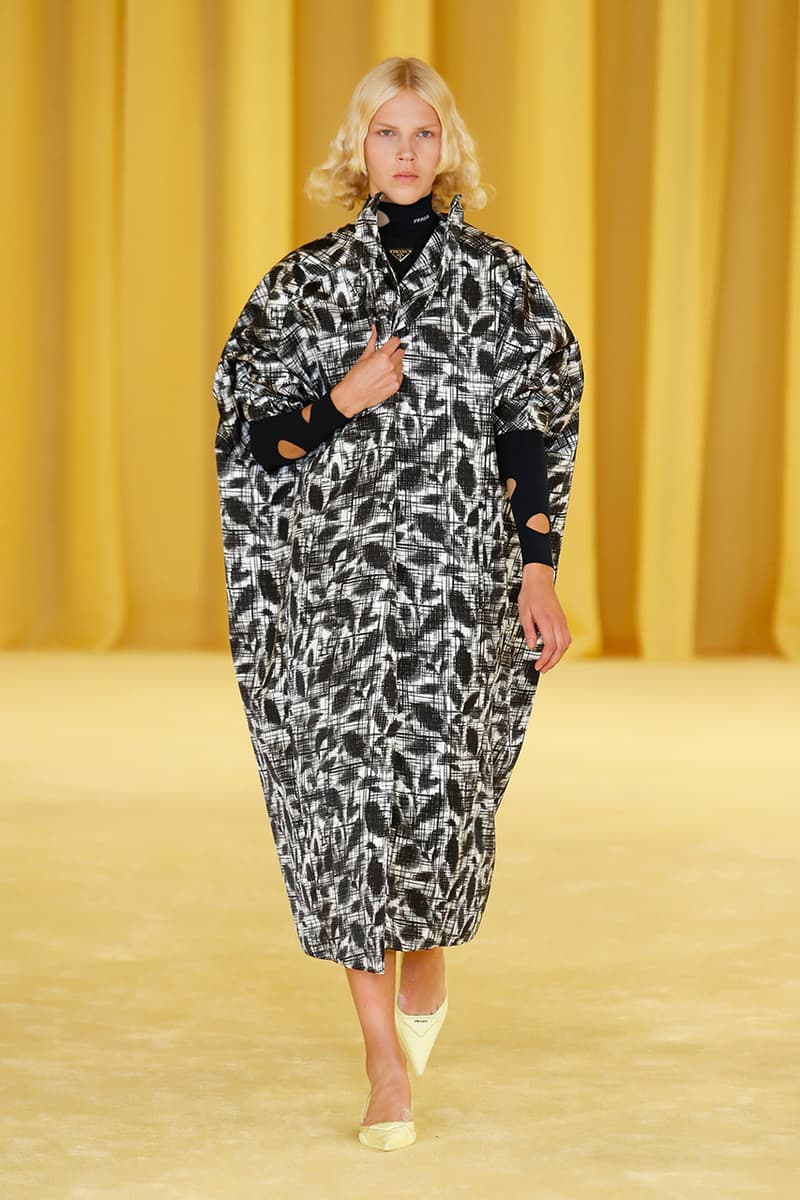 4 of 10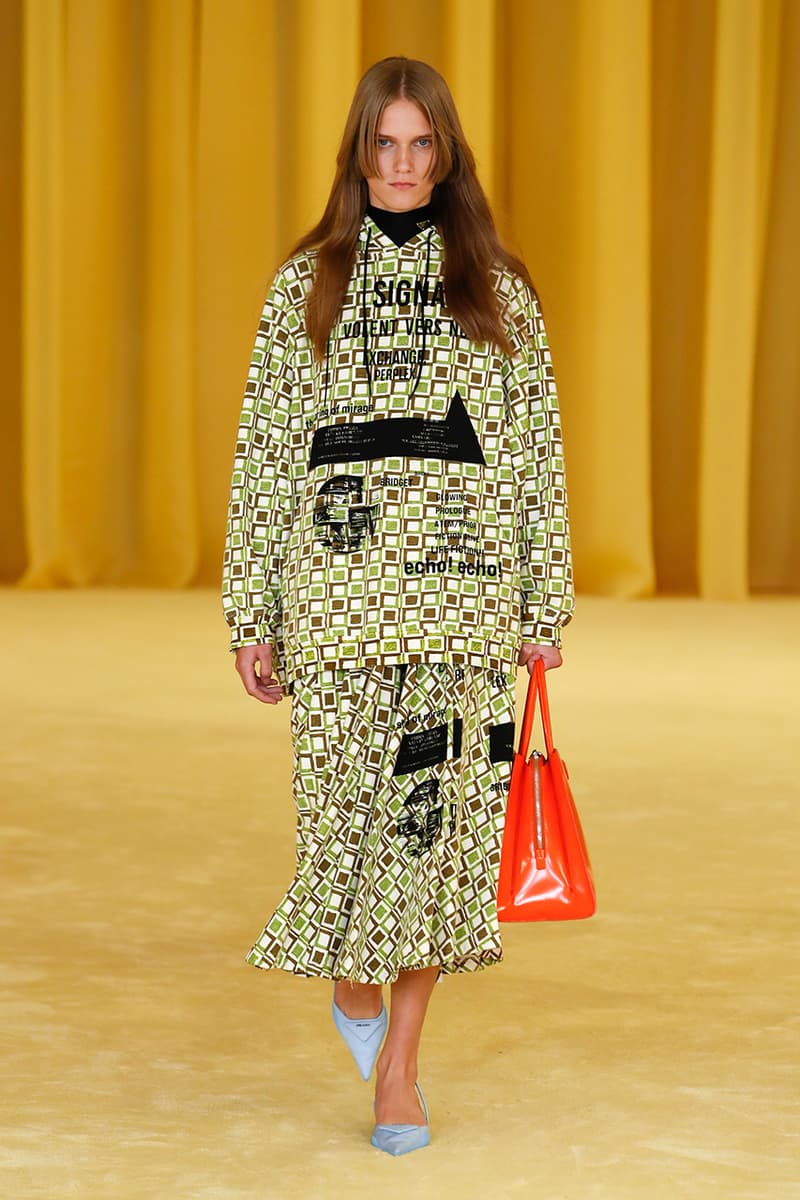 5 of 10
6 of 10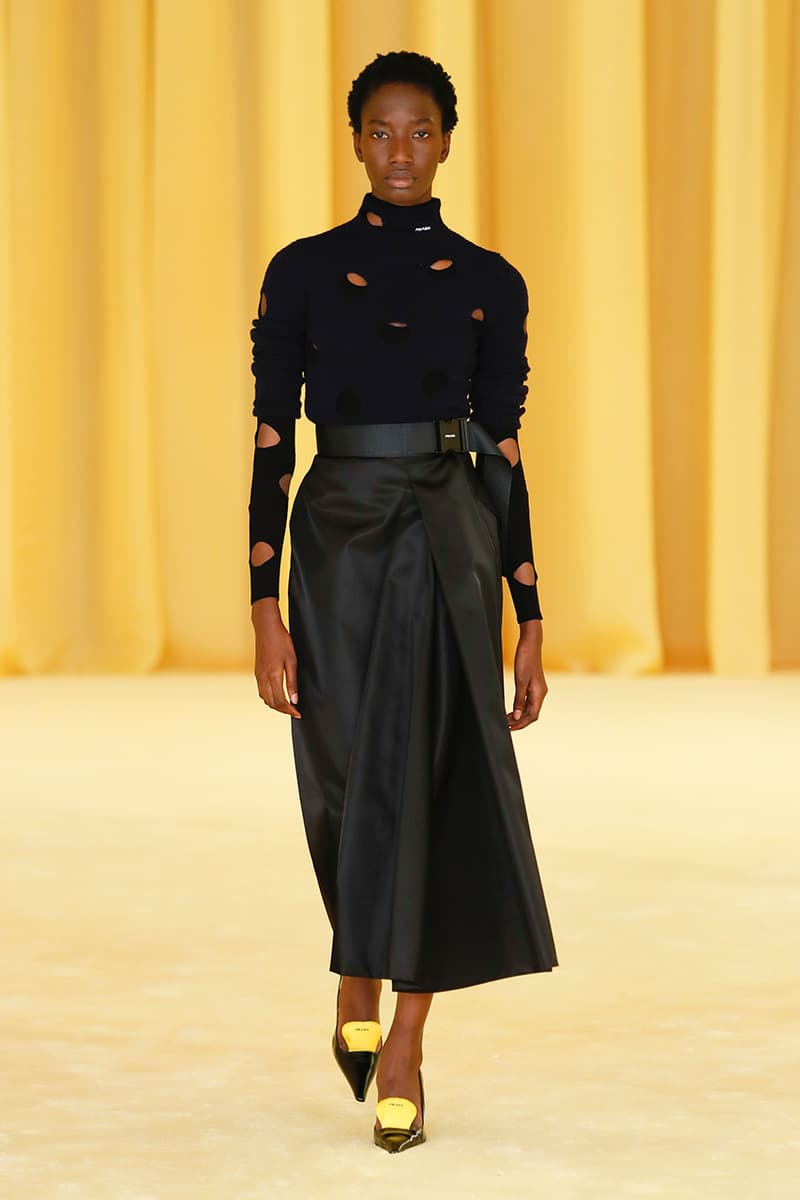 7 of 10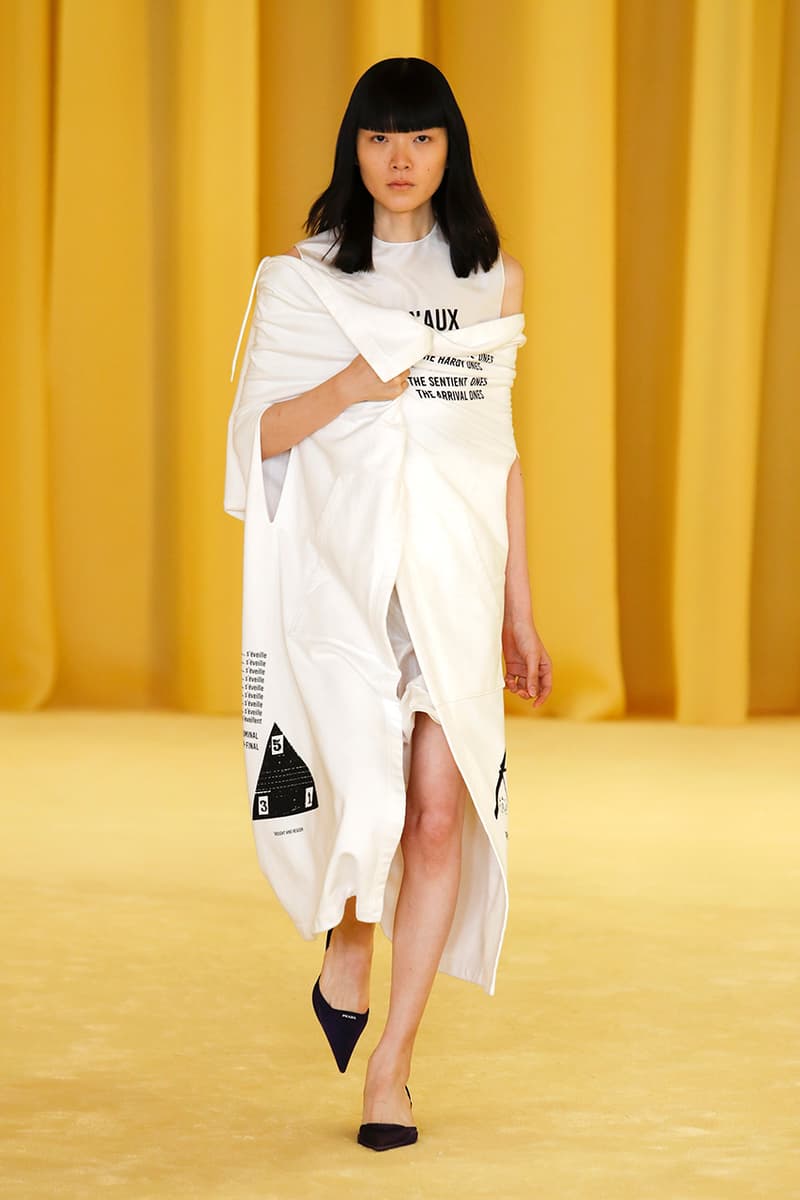 8 of 10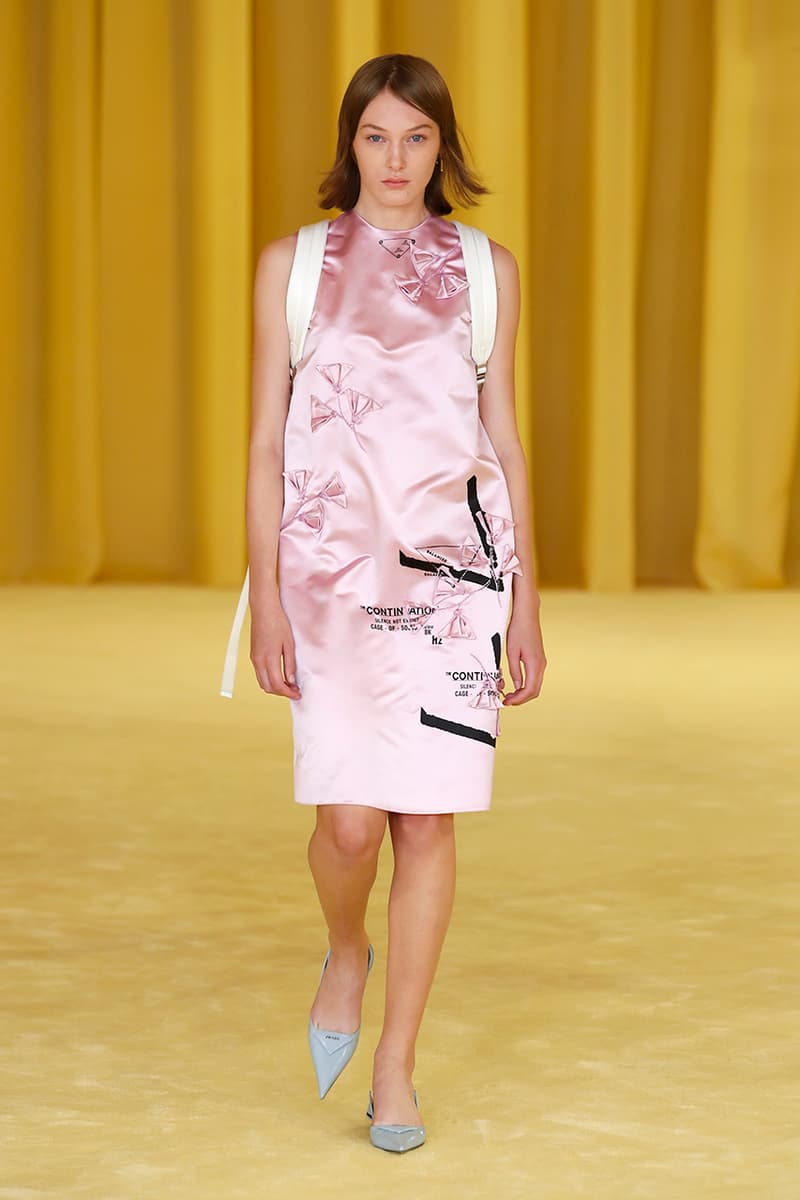 9 of 10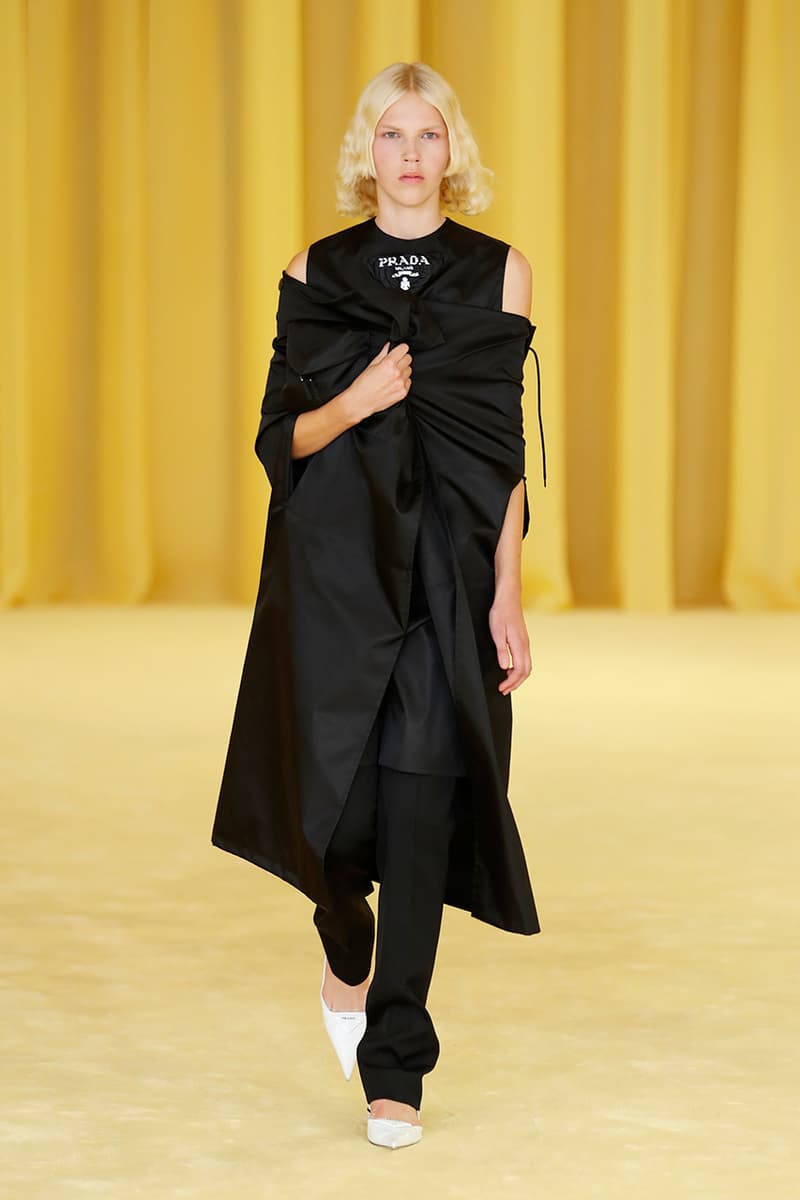 10 of 10
In an unusual fashion month, there was still a show that most were looking forward to. Ever since rumors began circulating at the start of the year — followed by an official announcement in February — excitement has been building for Raf Simons' debut as Co-Creative Director at Prada.
Working alongside Miuccia Prada, Simons delivered a Spring/Summer 2021 womenswear collection that mixed a number of his classic reference points with aesthetic nods to the Italian label. The show notes described the first collection from the pair as "a dialogue between the different viewpoints of two collaborators," while Simons and Prada explained — in a pre-recorded question and answer session after the event — what it was like working together.
"It's easier emotionally, psychologically and intellectually," Simons said of designing alongside a co-creative director. "Maybe it's more hard because you have more dialogue and that can also impact timing, but all in all I find it easier." Miuccia Prada agreed, adding that "you can share more than you used to share, but maybe that takes more energy because you're not alone because you have to share. It's more interesting."
Following the SS21 womenswear show, HYPEBEAST spoke to a number of fashion industry insiders — from buyers to critics — to find out what this show could say about the future of Prada under its Co-Creative Directors.
What do you think Raf Simons brought to the collection?
Angelo Flaccavento, fashion critic: A sense of angularity and dry northern angst. Some ambiguity and a few sweatshirts. His way with words/prints.
Ida Petersson, menswear and womenswear buying director at Browns: A return to a more utilitarian mood, the exaggerated logo and the cut outs alongside interpretations of some of his and Prada's signature pieces – the turtleneck, the pleated skirt, the dramatic coat, the sharp but simple tailoring. Also the styling felt very Raf with the layering, the functional details, the blend of feminine and masculine shapes in one look.
Jason Hughes, fashion director at Wallpaper*: It felt more youthful than it has in a while. And a bit more modern, like they had stripped it right back to focus on this new handwriting at the brand. I thought it felt like a continuation of the men's pre-collection, although Raf wasn't cited as designing that. But it felt like a run-on of the same kind of thinking.
The silhouettes that were very Raf were the most successful ones, I thought. You could certainly see some of the ideas he's been working through in his own collections. Particularly his Fall show – those capes, and that long, lean silhouette. It felt very '90s, without becoming a parody of that era.
Reece Crisp, head of buying, creative and styling at LN-CC: He brought youthful energy and a darkness that felt very apt for now.
"It was more of a mashup than a merging of the two designers. You could very distinctly see Raf's presence in the collection, almost making a statement of his arrival."
Richard Gray, fashion writer: Raf-ness. You saw this most, in something like the "Kollaps-style" long white hoodies – they even had the same old-school Raf font. But also when he block-printed words and phrases on vintage or vintage-looking fabrics. One particular print looked pulled direct from the Prada AW96 "furnishing fabrics" collection. That Raf wording print on a classics Prada fabric felt like a kind of stamping of identity, like one brand on top of the other.
Natalie Kingham, fashion and buying director at MATCHESFASHION: I loved the Prada heritage prints and nylon with a ragged edge and how he has influenced the overblown coats and accessories.
Eliot Haworth, deputy editor at Fantastic Man: It was more of a mashup than a merging of the two designers. That was something that I liked, it's not a negative. You could very distinctly see Raf's presence in the collection, almost making a statement of his arrival through some quite familiar reference points and things that had come up in his work over the years. The most stand-out things were the prints on top of what were quite often classic Prada silhouettes. That's what I mean by a mashup. It was him altering or doing something to things that looked quite Prada. I wasn't sure if they were going to merge together as one new voice in harmony, but there was a bit of discord in a good way.
What does this say about how Prada will change under his co-creative direction?
Flaccavento: It all looked pretty cold, but this is just a start. Let's wait.
Hughes: I think it'll be more accessible than it has for a while. And I don't mean that to sound negative. I could see it existing in real life. It has a new urgency and an efficiency – words that I suppose you'd associate with being at work. Maybe we're all fantasizing about being in offices again. But I really appreciated that it was anti-flash. It feels like it's time for that.
Petersson: I think it will happen gradually and subtly as Miuccia's and Raf's creative energy and aesthetics already have such synergy. We will see it in the details, perhaps in the slightly more utilitarian take on Prada's femininity, but based on this collection the Prada "uniform" is here to stay, at least for now.
Crisp: I think it says they are willing to take more risks and they will explore youth culture with more vigor.
"It felt more youthful than it has in a while, and a bit more modern."
Gray: This new Prada/Simons power axis, eh. Who saw that one coming? I'd say there will be lots and lots of conversations before any work will get done. Then. Suddenly, it happens: doodles become drawings and drawings become toiles and so on. I think Raf will relish the challenge that is Mrs. Prada's brain – it's like a steel-trap. It's intimidating and sparky; but then he's the same. They're both really clever.
Kingham: It felt modern but true to the brand's heritage. I loved it.
Haworth: I'd be interested to see whether this was an intentional decision for their first collection together to make it a very stark, almost binary, distinction between what one does and what the other does, or whether they will come up with a voice that is distinct to the two of them, one voice rather than the two of them coming together into this juxtaposition.
What elements of Prada's identity remained?
Flaccavento: The logos, which were blown-up whichever way; the kitten heels; the uniform dressing and ladylike spirit.
Hughes: Personally, I felt like there were subtle nods to Mrs. Prada herself. Especially that opening look: that girl clutching her coat in that way. It's something we've seen her doing so many times. I was surprised how much I enjoyed the nylon. We've seen it being plugged quite heavily by Prada over the last few seasons. But it felt a bit more authentic, and a bit fresher. I liked the deconstructed use of it, when it was shrugged over a tailored jacket. That felt modern. It was the same with the logos: I instinctively want to hate a logo. But in this case I really enjoyed it. The logo earrings were quite genius. So it really worked in some places. Though there was a saturation point.
And, of course, the color combinations. That's such a Prada-ism. The tomato red, the pistachio green, that grey. It felt updated in Raf's hands, a bit fresher. And a bit sicker, which I've missed from Prada: that sense of taking the ugly, and subverting it.
"I was very happy to hear Miuccia referencing working towards a more sustainable collection so I hope this will also evolve further for menswear too."
Petersson: A lot! Part of the reason I was excited about this merger of two legendary designers is because of how complementary they are of each other. The sharp cuts, the pleated skirts, the perfect kitten heel, The nylon, the very Prada-esqe print and colour palette, the list goes on.
Crisp: Prada's identity remained throughout. The collection was more of an evolution and coming together as opposed to a change in identity. Obsessive fans of both Raf and Miuccia will be able to pick out the nods to each of their design archives, but nothing felt out of place on this Prada catwalk. This was two voices, harmonized and heard as one.
Gray: The whole thing toyed with the all-important Prada triangle badge. It was earrings, then an ear stud, then it came attached to a pink satin dress; underneath that it was abstracted into a triangular pattern in neat little folds. The Prada (and Mrs. Prada's personal) dress codes were there to see. It's that kind of back-of-the-closet mohair jumper plus pleated skirt look she always does. Now, that's as "Prada" as it gets. To take an icon – in this case, the house badge – and make it appear like a glitch, is about the most Prada thing Raf could have done.
Kingham: I don't think either designer dominated. I have to say that I thought it was a perfectly executed hybrid of both and it spoke to their strengths. The perfect marriage.
What did you think about the way it was presented?
Flaccavento: I really liked it. One of the best videos I have seen. Spare yet engaging.
Petersson: It felt very Prada; pared back, the tone on tone floor to ceiling and the mellow yellow, a simple backdrop to allow the collection to speak for itself.
Crisp: I loved the show. The soundtrack really encapsulated the mood, and the yellow backdrop juxtaposed it. The multiple camera angles giving you an alternative view and the way the models engaged really made you feel part of the experience. The accompanying live Q&A showed how much they genuinely like each other too.
Gray: Do you think those suspended cameras, which followed the models' every move, and the TV screens which announced each model's name and number, were a commentary on street surveillance? They were so intrusive. They certainly made sure we all got to see every detail in the clothes and accessories and that's something you don't get the privilege of at an always packed-out Prada show.
"I don't think either designer dominated. I have to say that I thought it was a perfectly executed hybrid of both and it spoke to their strengths."
Hughes: The casting was incredible. Just to go completely fresh with all new girls. They all looked so good. They looked more real – which is a strange thing to say about someone who's six foot and sample size – but they did. And I loved the hair. It felt like a call-back to the Isolated Heroes book that Raf did with Guido [Palau, the hairstylist for the show]. Normal but f*cked up at the same time.
Kingham: I think the best digital presentations show the clothes clearly and evoke the mood of the designer. This did both and by presenting it in this way you did feel like a catwalk show was happening. This being the first with Raf there was definitely a sense of excitement to watch it.
Haworth: It would have been interesting to see how they would have approached a typical show, because both designers are very distinct with how they show and the spaces. So it would have been interesting to see what had come out of it if it was going to be a physical space for people to be in. I thought there were some elements of Raf's world in smaller details, like the hair and the eye contact some of them gave to the camera felt quite Raf in a slightly confrontational, adolescent, slightly cold but very emotionally charged way.
They were clearly very conscious of how they wanted to use the digital presentation format in terms of highlighting certain items, or details of certain items, that I imagine will be their hopes for top sellers, or simply things they wanted to draw the viewer's attention to that they may not have noticed in a live show or on packshot runway images.
Did this give any clues to what to expect from the first menswear collection?
Flaccavento: Not really. Menswear being so personal to Mr. Simons, I imagine the dialogue between him and Mrs. Prada will be more evident in the collection. I hope he stays away from teenage angst. We've had enough of that
Hughes: I think it'll be something very similar. More refined. And with a focus on tailoring: how to take a suit jacket and have it not look stuffy. And something completely devoid of embellishments – just focusing on the DNA of the brand.
Petersson: Perhaps, if this is anything to go by. I can see how the early 2000/late '90s minimalistic utilitarian feel can be translated into men's easily and the blown up logo will work well if they decide to bring it over. I was very happy to hear Miuccia referencing working towards a more sustainable collection so I hope this will also evolve further for menswear too.
Crisp: Yes, inclusivity and evolution.
"I could see it existing in real life. It has a new urgency and an efficiency."
Gray: I think you'll see mirrors of what we saw in the womenswear looks, for sure. It's the Prada way. If you remember in the live Q&A afterwards, Raf talked about how he looked closely at how Mrs. Prada dresses day to day. You know she wears her menswear line too? Maybe he'll look at how Mrs. P wears her own menswear line as well. Also, did you notice that Raf said he always wears Prada trousers? Interesting. Then he got really excited about coats. To be fair, he does do an incredible coat. Roll on Winter '21.
Kingham: I just hope we have the same sort of hybrid where both designers' strengths are brought to the fore.
Haworth: It's going to be interesting to see whether they continue this distinctive way of working, where it's almost Raf responding to Miuccia. Raf is first and foremost a menswear designer, so will he feel like he has to make a move further away from the Raf Simons signatures that we saw in this collection, which worked better because you don't see Raf Simons signatures on womenswear. How do you take Raf Simons, which exists as a menswear line, and combine it with another preexisting menswear line for Prada? Will they embrace that quite distinct Raf Simons thing being applied to Prada or will he move away from it and do something that feels very specific to Prada?
The voices are similar anyway already, in terms of their interests and the way they think about things. They talked at the end saying they shared a lot of the same interests so it's natural to work together. I'm curious whether the closeness of them as designers and their interests, and that Raf is already a massively established menswear designer, will force them to think a bit differently about how they're working together.