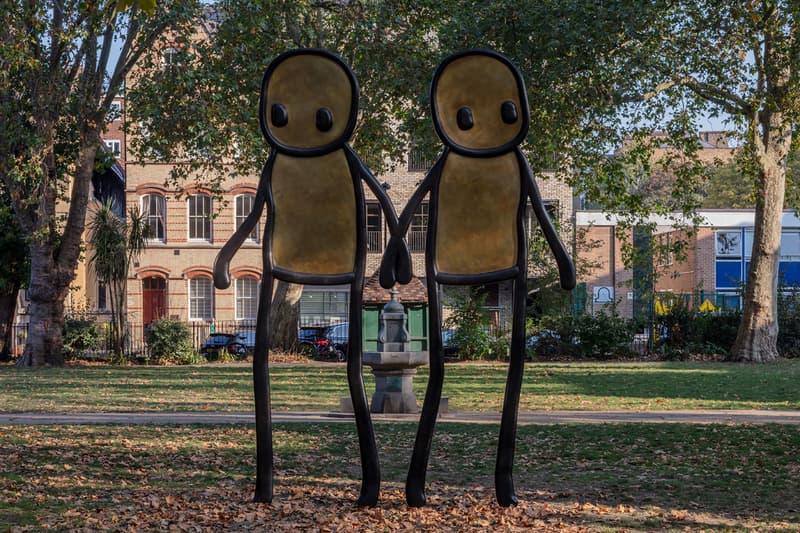 1 of 6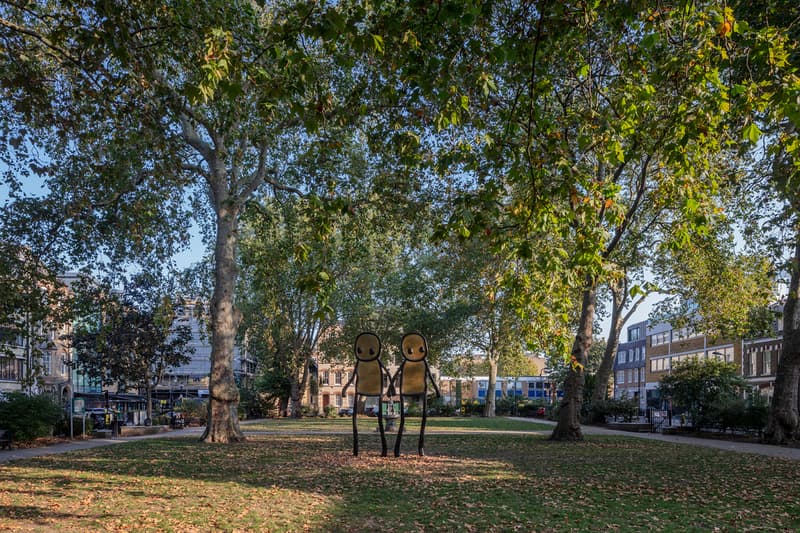 2 of 6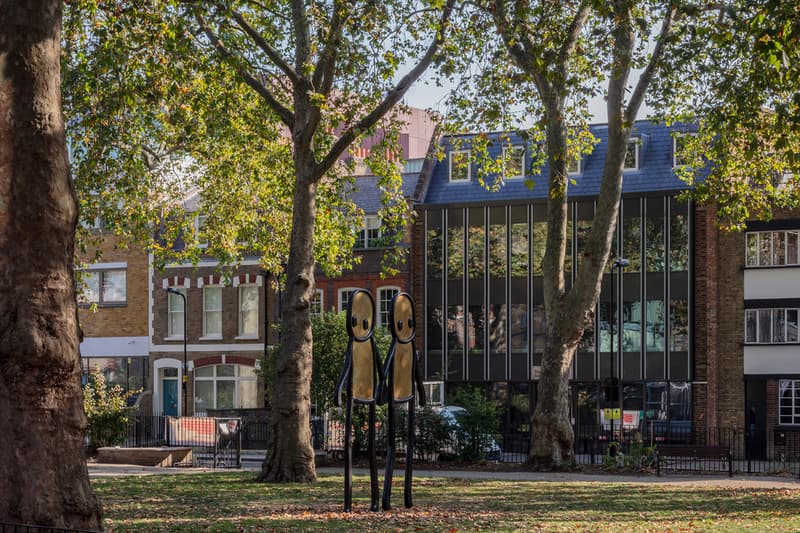 3 of 6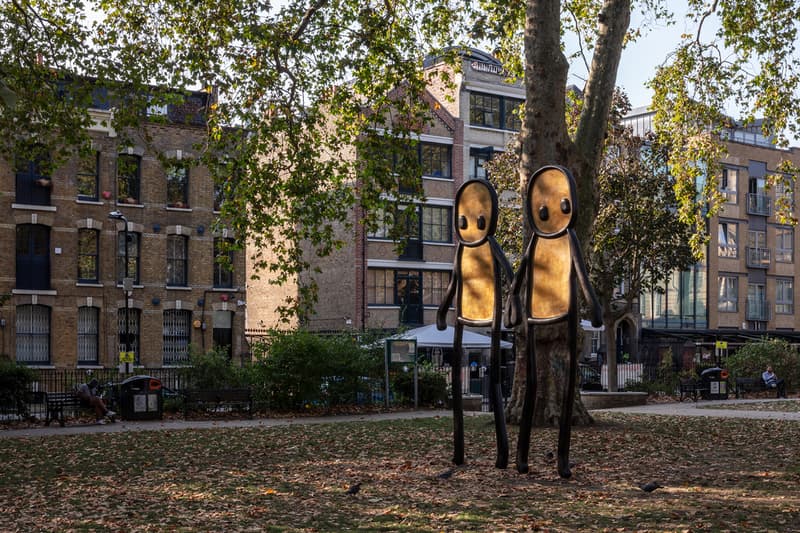 4 of 6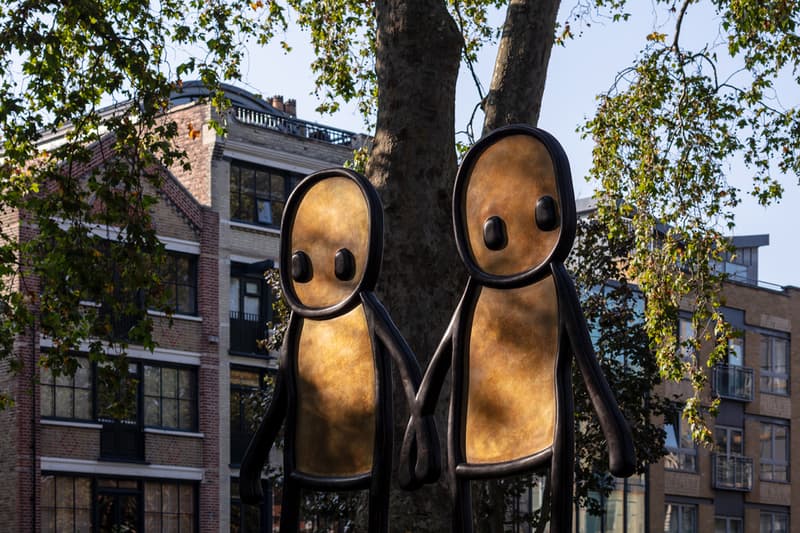 5 of 6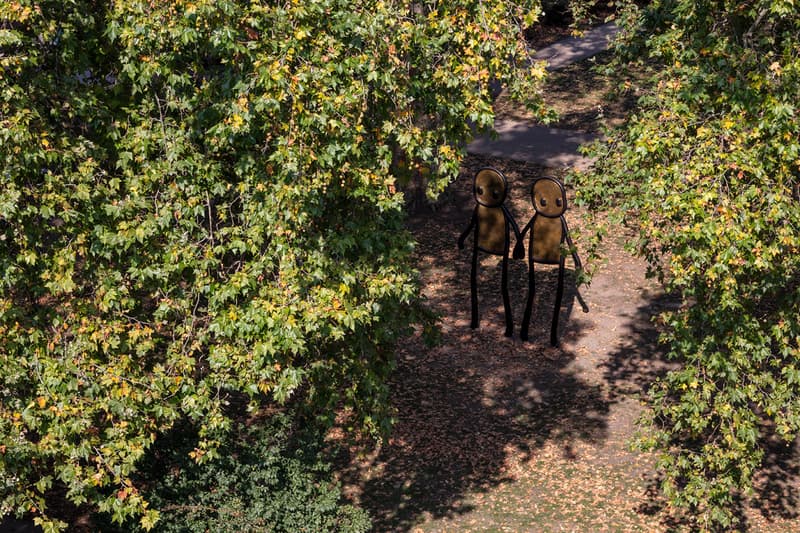 6 of 6
STIK's 'Holding Hands' Sculpture Celebrates Love Beyond Binary Identities
Marking the renowned British graffiti artist's first-ever public work.
---
Celebrated British graffiti artist STIK just installed his first-ever public sculpture in London's Hoxton Square. Titled Holding Hands, the four-meter-tall work was originally conceptualized four years ago when the Hackney Council commissioned STIK to design the official Hackney banner for the London Pride Parade featuring two non-gender specific subjects.
The artist has resided in Hackney for the past 20 years, creating numerous murals in the neighborhood featuring his signature, black and white minimalist stick figures. "The installation of 'Holding Hands' in Hoxton Square demonstrates the value that Hackney Council places in supporting local artists and public art, its use of public and green spaces in the borough and how this can benefit the community," as per a press statement.
"'Holding Hands' depicts two figures facing in opposite directions yet holding hands in a sign of universal love and solidarity," said STIK. "The composition has been constructed in such a way that at first one figure appears to lead, then the other, depending on where the viewer is standing in relation to the sculpture. It is a subtle reminder of what it is to look at the world from other people's perspectives as relevant today as it will be in 100 years."
Take a look at the Holding Hands sculpture above and then visit STIK's website to view more projects.
In other sculptural works, Italian artist Edoardo Tresoldi recently installed a massive wire-mesh structure called Opera.
Hoxton Square
Hackney, London
UK