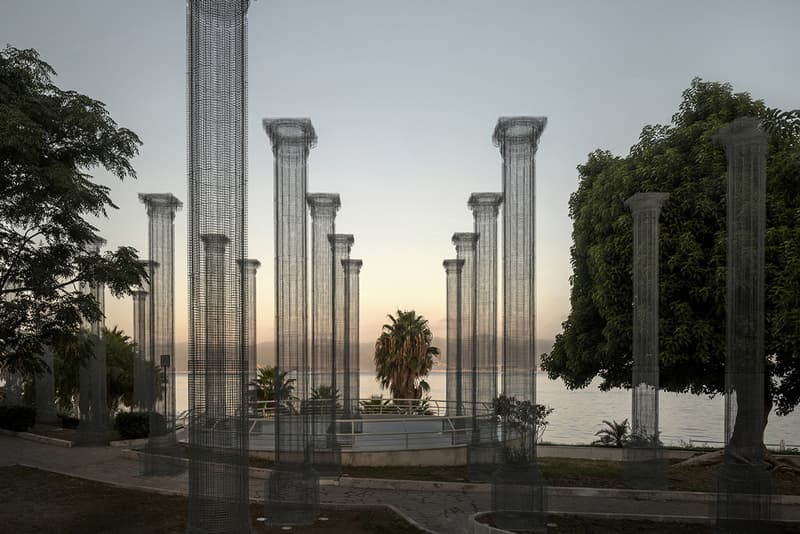 1 of 9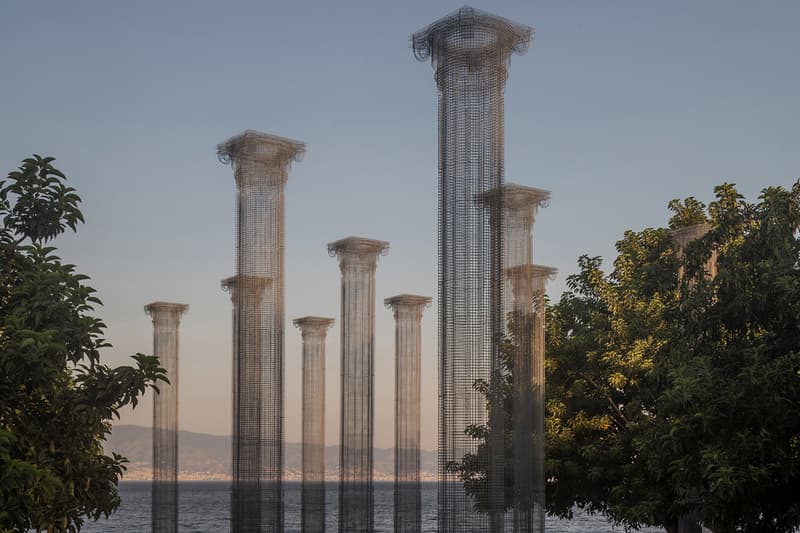 2 of 9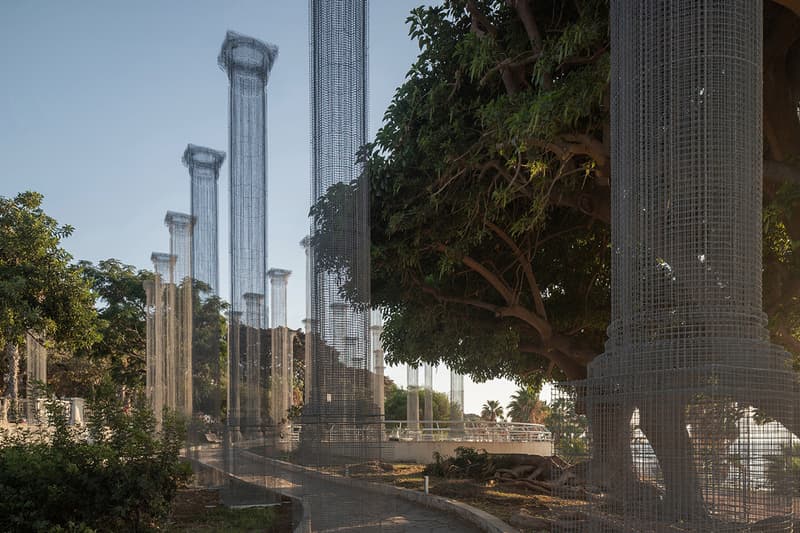 3 of 9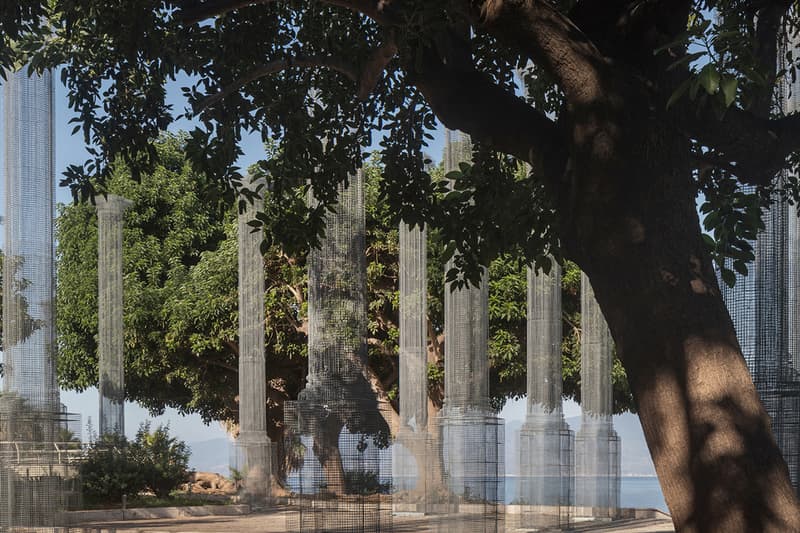 4 of 9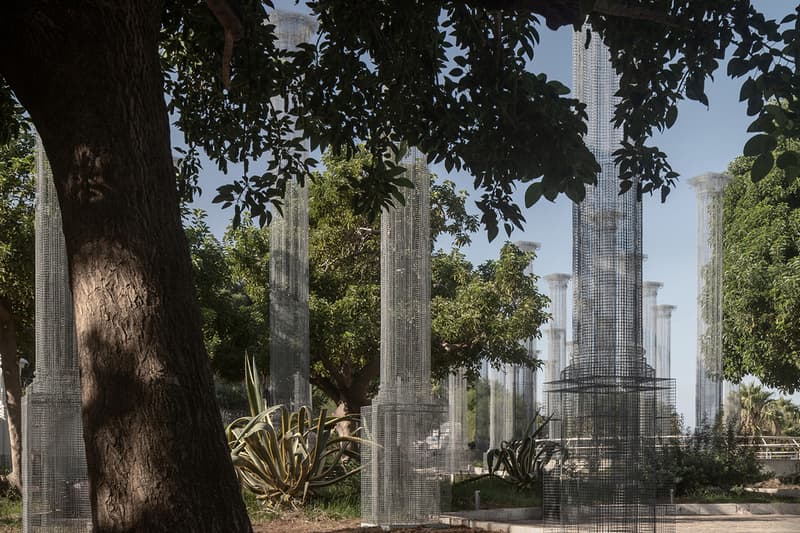 5 of 9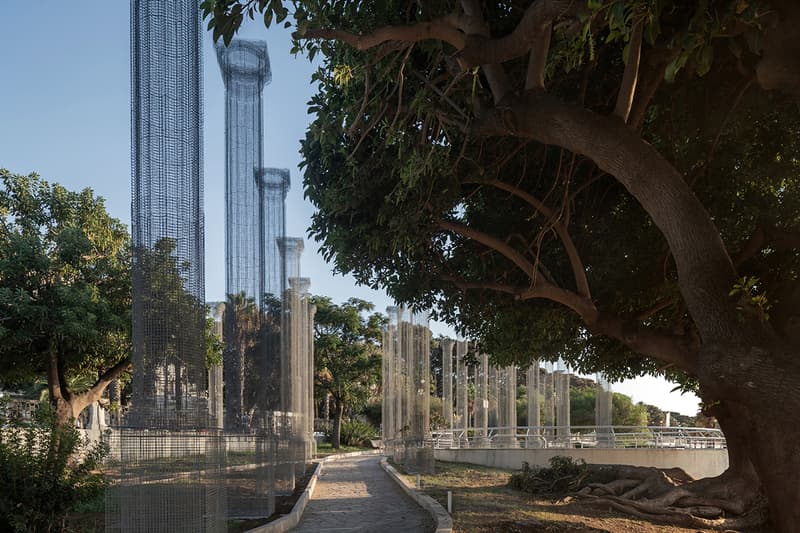 6 of 9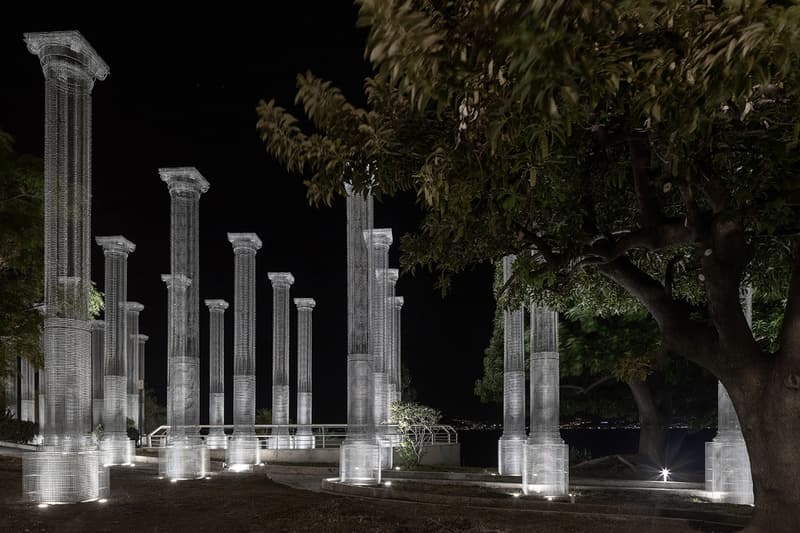 7 of 9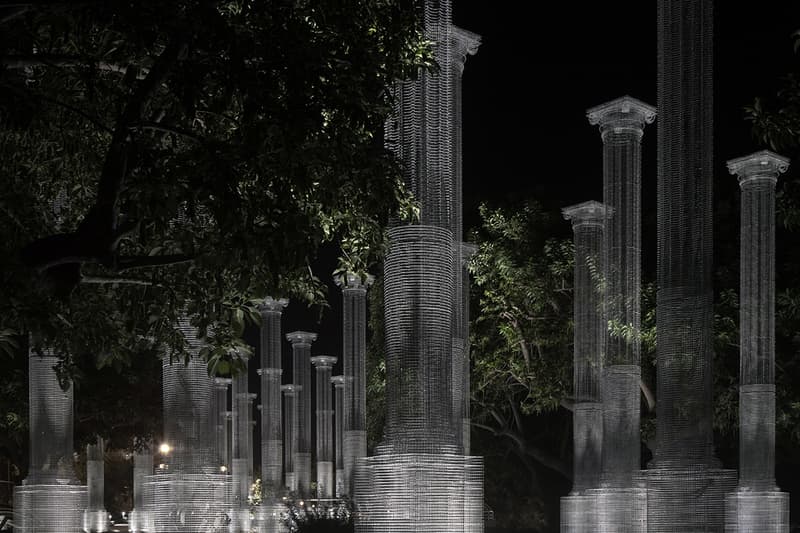 8 of 9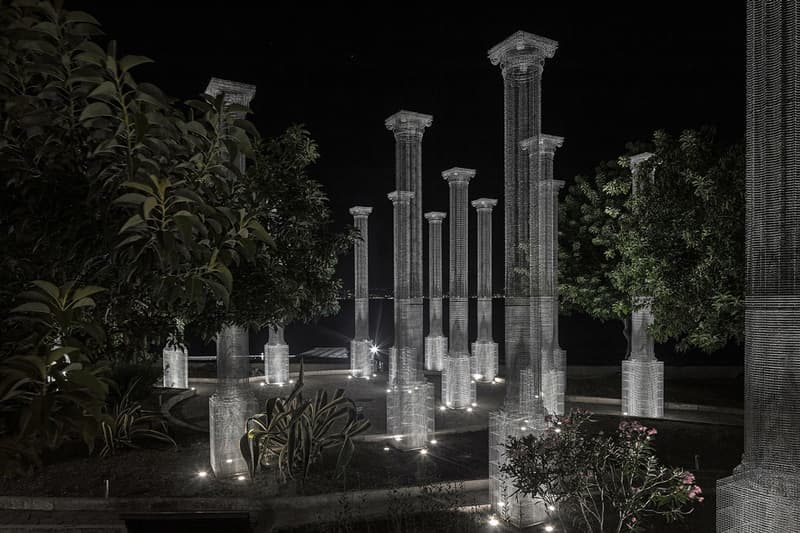 9 of 9
Edoardo Tresoldi Installs Massive Wire-Mesh Structure in Italy
Located in one of the largest European public spaces.
---
Italian artist Edoardo Tresoldi recently unveiled his new public art permanent installation in Calabria, Italy. Situated on Reggio Calabria's seafront, the massive wire-mesh structure titled Opera is comprised of 46 pillars and stand eight meters high within a 2,500-square meter park. The installation is part of one of the largest European public spaces and aims to be a new landmark in the region.
"Opera is a monument to contemplation through which the place further defines itself. Tresoldi plays with the grammar of classical architecture – as well as with the transparency of the wire mesh – to research new visual poetics in dialogue with the surroundings and the viewer. The pillars, Western cultural heritage's founding archetypes, compose a courtly frame allowing for a further interpretation of the park," as per a press statement.
Those visiting the installation will encounter various perspectives of the work due to the park's varying heights and depths. The nearly-transparent pillars juxtapose the natural surroundings and toy with light and shadows throughout the day. During nighttime, the sprawling installation is illuminated. "Opera is also the physical outcome of Tresoldi's reflections on architectural composition and decomposition. The dialogue between the installation and its location can be seen through the colonnade's distribution, which intentionally does not match the park's."
Get a closer look at Opera in the video below and then visit Edoardo Tresoldi's website to view more projects.
Elsewhere in art, artists transformed the famed NYC Metronome in Union Square into a countdown clock to climate disaster.