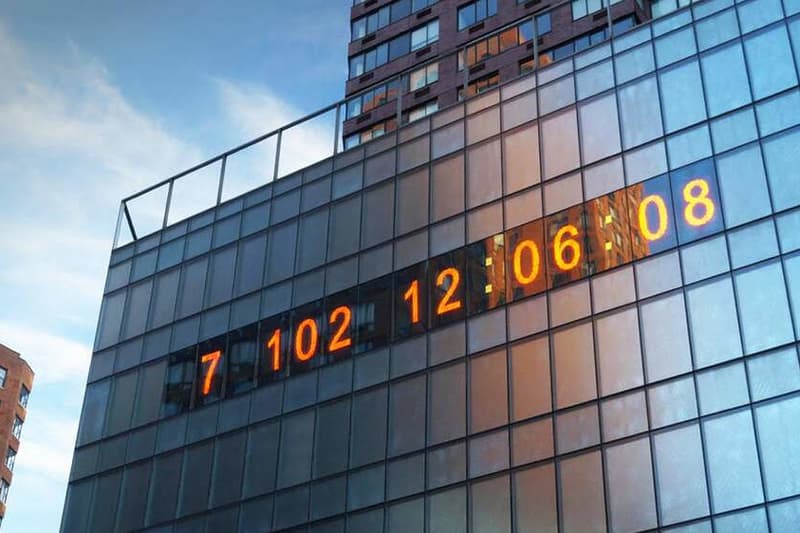 Artists Transform Famed NYC Metronome Into a Countdown Clock to Climate Disaster
"The world is literally counting on us."
---
The famed Metronome's digital clock in New York City's Union Square neighborhood has been reprogrammed into a visual deadline showing how long the world has left to take action on climate change. The project coincides with the city's climate week and was meant to be an open source platform that invites people to create their own climate clocks.
Led by artists Gan Golan and Andrew Boyd, the Climate Clock counts down how long it will take to burn through our "carbon budget" — the amount of CO2 that can still be emitted into the atmosphere while limiting global warming to 1.5°C above pre-industrial levels. As of yesterday, September 22, the countdown to climate disaster is only seven years and 100 days away.
Boyd and Golan teamed up with scientists and activists for the public installation that emulates the methodology behind the carbon clock developed by the Mercator Research Institute on Global Commons and Climate Change. The institute utilizes data from the new IPCC special report on global warming of 1.5°C. The team's date suggests that starting from 2018, a carbon dioxide budget of 420 Gt of CO2 gives us a 67% chance to stay under 1.5°C of warming.
"This is our way to shout that number from the rooftops." Golan said to the New York Times. "The world is literally counting on us."
The Climate Clock is temporarily taking over the 1999 public artwork titled Passage by Kristin Jones and Andrew Ginzel. The original digital display counted the twenty-four hours of the day while simultaneously subtracting the time remaining in the day. 
Watch the video below to get a closer look at the work and then visit the official Climate Clock website to learn more about the project.
Elsewhere, artists published an open letter urging the Whitney Museum to review its ethical practices.