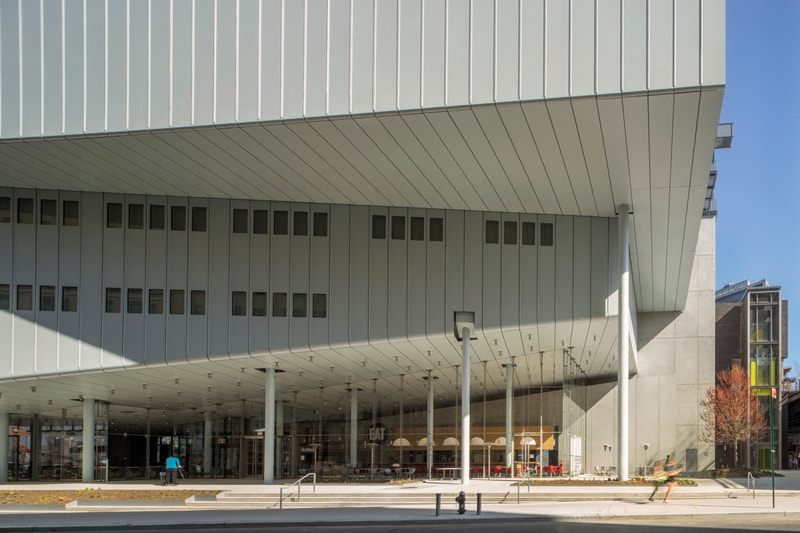 Artists Publish Open Letter Urging Whitney Museum to Review Ethical Practices
Calling on the museum to "commit to a year of action—of mobilization and introspection."
---
Last month, the Whitney Museum of American Art decided to cancel its "Collective Actions" exhibition following criticism and backlash by Black artists whose works, initially intended to support social justice organizations, were supposed to be featured in the show without their permission. Curator of the exhibition,  Farris Wahbeh, sent HYPEBEAST an exclusive statement outlining his apology to the artists over the incident. " I understand how projects in the past several months have a special resonance and I sincerely want to extend my apologies for any pain that the exhibition has caused," Wahbeh said.
The exhibition, which was originally slated to launch this coming Thursday, revolved around the responses to the global health crisis and the Black Lives Matter movement. Artists felt the museum was not communicative or transparent about their acquisition of their works —some of which had sold for around $100 USD as part of the charity initiative See In Black print sale led by a coalition of Black photographers. The artists were only aware of the presentation when the museum staff sent out e-mails requesting their biographical information and offered them a lifetime pass to the museum as the only compensation.
Three artists included in the cancelled exhibition have recently published an open letter to the curators, directors and board members of the museum demanding the institution to review its ethical guidelines and practices, as per the New York Times. "The ways in which you acquired our work and planned to show it, without conversation with or consent from many of the included artists, demonstrates an undervaluing of our labor and denial of our agency [and] calls into question how you have increased the diversity of your collection," the letter stated. "The purpose of acquiring work is not only to preserve a moment in time but also to support living artists."
The letter penned by Chiara No, Kara Springer and Fields Harrington features signatures by over 50 artists and was published last Thursday. The letter suggests that artists are navigating a crucial time characterized as "well-intentioned but all too often hollow gestures of support for black lives and racial justice." Their arguments also probe at the Whitney's efforts to implement more ethical practices, but have been largely ineffective or vague.
Apart from the Whitney Museum, staffers at the Guggenheim, the Metropolitan Museum of Art, the San Francisco Museum of Modern Art and many others have recently exposed the inner workings of their institutions, calling top officials to resign or urging leaders to develop anti-racism and diversity plans.
Read the full open letter here and let us know your thoughts in the comments below.